Ladies and Gentlemen, boys and girls, get excited for the return of the Ringling Bros. and Barnum and Bailey as their new show, Circus XTREME, comes to Van Andel Arena this fall! From September 29th to October 2nd, check out one of Circus XTREME's five performances taking place during ArtPrize, one of Grand Rapids' largest annual celebrations.
Circus XTREME has all of the jaw-dropping stunts you could want from a performance: Clown Alley, big cats, tightrope acrobatics, a human cannonball, and more.  It also includes acts that defy the limits of indoor arena performance, like the Incredible Concrete Jungle Display, The Mighty Ibarra and the Wheel of Steel, and The Mongolian Marvels. 
"We've pulled from the realm of extreme sports and competitive acrobatics and brought them into the world of the circus, making this the most contemporary show we've ever created," says Producer Alana Feld.  "We've also pushed the limits of all of our amazing artists and performers to create new and different exhilarating elements, providing audiences with extreme family fun."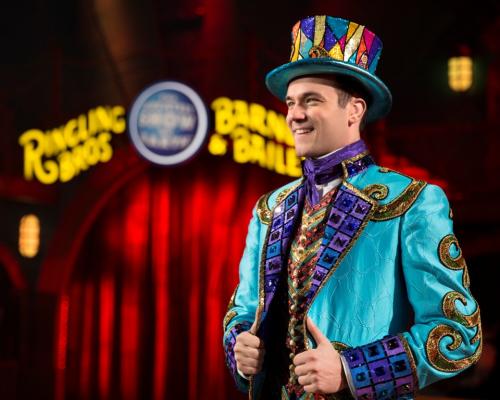 Photo Courtesy of Feld Entertainment
Aside from the amazing acts, all Circus XTREME tickets include an hour-long All Access Pre-show, which allows children and adults to meet and greet some of the performers, see circus animals up close, get autographs, and look around Clown Alley, right on the show floor. Kids can learn circus skills like juggling and even try on circus costumes! 
For the Thursday-Saturday 7pm shows, the pre-show starts at 6, for the 3pm Saturday show, the pre-show starts at 2, and for the 1pm Sunday show, be there by noon for the pre-show kickoff!  If you download the Ringling Bros App on iPhone or Android, you'll have access to exclusive circus photo filters, more behind-the-scenes insights, and circus trivia you can play long after the show has ended.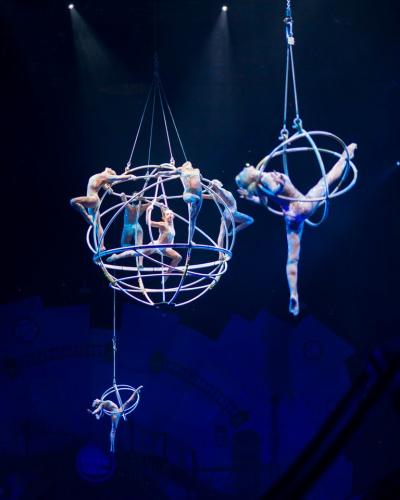 Photo Courtesy of Feld Entertainment
One of the best parts of this season's shows is their purposeful scheduling during the eighth annual ArtPrize.  ArtPrize is an open art competition that transforms Grand Rapids for three weeks as artists incorporate sculpture, photography, paint, pencil, and live performance into the Grand Rapids landscape.  Because of the walking tours, interactive stops, and plethora of things to see, ArtPrize is already very family friendly, but with a show designed to show kids the artistry behind performance and stunting, ArtPrize 8 will be one that families won't forget.  It's also a built in seat/snack stop/break from the heat after a long day of touring venues!
Photo Courtesy of Feld Entertainment
While Circus XTREME isn't free like ArtPrize, it also won't break the bank. Tickets on opening night start at $12 and every performance has deals for kid's seats.  Check out available seats on Ticketmaster and be as close (or as far away) from the action as you'd like.  As you enjoy the fall with your family,  "The Greatest Show on Earth" can be a part of that fun.