A fun new dining experience is coming to Grand Rapids August 25, but nobody knows where it is….yet.
The Grand Picnic, sponsored by Townsquare Media, is a unique event created to celebrate the community while bringing old and new friends together for an unforgettable picnic experience with a twist.
"The picnic location is a secret until the day of the event," says Angela Paasche, live events manager for Townsquare Media.
Here's how the Grand Picnic works: Only those who purchase the $15 ticket, available online, will learn the location on the morning of the big event. The ticket price includes tables, chairs, linens, entertainment and, of course, the experience. Guests may bring their own food or pre-order Picnic Totes that they can pick up prior to the Grand Picnic, thanks to the official picnic snack sponsor Downtown Courtyard by Marriott.  Picnic Totes range in price from $20-$30 and are filled with amazing food from The Bistro by Courtyard Marriott Downtown.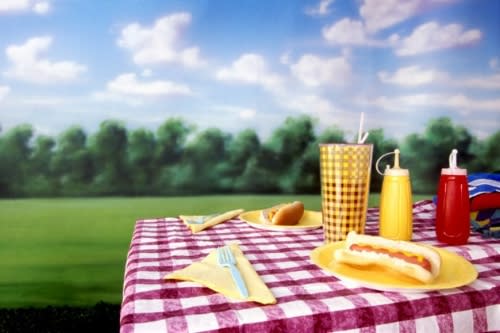 Upon arrival at the location at 6:00 PM, ticketholders will be shown to their table where they can start to make it their own with tablecloths, decorations - anything that makes the experience even better for their group. After dinner, the dance floor opens and the party continues until 10:00 PM.
"We encourage guests to have fun and get creative with their picnic spread," Paasche says. "Whether this is a gourmet picnic that they make themselves, festive centerpieces for their seating area, or creative picnic outfits, we want guests to get involved and have fun!"

Walk-up tickets are not available the day of the event! Tickets must be purchased online prior to Thursday, August 25.
So get your tickets and some friends and come out to enjoy the Grand Picnic!
SaveSave
SaveSave