Weddings in Grand Rapids
Grand Rapids can make your special day even more special.
Whether you're planning an intimate wedding or a lavish affair – or anything in between – you'll find exactly what you need in Grand Rapids. Picture-perfect venues. Experienced specialty vendors. Accommodations to meet any requirement.
And an endless variety of things to do for friends and family who come to celebrate your big day.
Venues
From historic churches to lakeside pavilions, Grand Rapids offers so many great places to hold your dream wedding. Here are a few of our favorites:
Amway Grand Plaza Hotel. This elegant downtown landmark has hosted hundreds of high-society weddings through the years. The staff knows how to do it right!
Frederik Meijer Gardens & Sculpture Park. Beautifully manicured gardens and internationally acclaimed artworks provide a stunning backdrop for your ceremony and reception.
Grand Rapids Art Museum. Create an experience to remember in this signature building complete with stunning city views and dazzling art exhibitions.
John Ball Zoo. The new BISSELL Tree House high above the zoo showcases sweeping views of the city from an elegant indoor space.
Lake Michigan Beaches. Michigan's beautiful west coast is a one-of-a-kind destination for one-of-a-kind weddings.  You can be back in Grand Rapids for the reception in a half-hour!
Find more ceremony and reception facilities here. You can search for venues by size!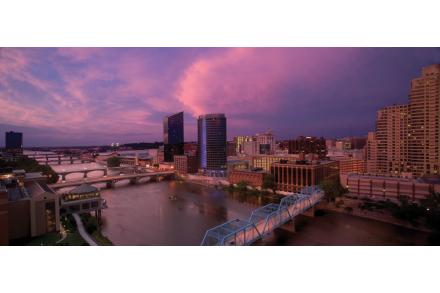 There are few things sweeter than watching a couple say, "I do". But if you find yourself asking, "What should I do" before and after the wedding, have no fear: Grand Rapids has something for every wedding guest. For those who like to add culture to their visit, Grand Rapids has plenty to offer. Stop by the Gerald…
Whether you are actively planning a wedding or hope to be soon, we've gathered some great venues for you to consider when it's time to walk down the aisle along with advice from the pros on how to enjoy your special day. Railside Golf Club located in Byron Center offers a beautiful venue, excellent service, and food created by their…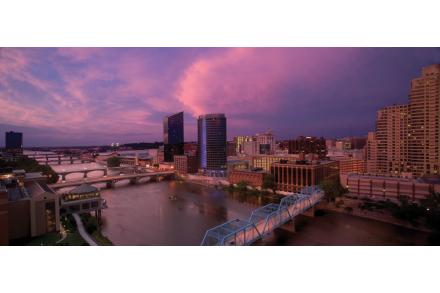 Congratulations to the soon-to-be bride and groom! Whether you're getting married next month or next year, Grand Rapids is a fantastic place to host a Bachelor or Bachelorette party you and your friends will always remember. The following party ideas can stand alone, or you can combine them to craft the perfect day for your and your friends.