Happy Holidays in Grand Rapids
Grand Rapids it a great place to gather your family and experience the many cold weather activities here. Don't worry, you don't have to be out in the cold - there are plenty of indoor activities too. From Beer Tours to live music, Griffins games to ice skating in Rosa Park Circle - experience the winter wonderland in Grand Rapids.
Unwrap the Season!
The Nutcracker
Sugar plum fairies, fighting mice, and toy soldiers make this enchanting story the perfect festivity for the entire family.…
Learn More ›
Art Van Santa Parade
The West Michigan holiday season will officially kick-off with the Art Van Santa Parade, presented by the Grand Rapids Jaycees. The Jaycees are excited to announce the theme for this year's parade will be "Unwrap the Magic". Downtown Grand Rapids will be filled the sweet sounds of local marching bands, carolers, and local performers. Entrants for the 2016 event will create unique entries around the theme, including costumes, music and floats based on popular & classic holiday songs. Thousands of parade-goers will be watching as the Parade makes its way down the streets of Grand Rapids. The parade will be broadcast LIVE on WOOD TV8 starting at 9am on Saturday November 19, 2016.…
Learn More ›
Christmas and Holiday Traditions Around the World
Excitement surrounds this time of year as the annual Christmas and Holiday Traditions Around the World exhibition brings the glow of nearly 400,000 lights, strolling carolers, rooftop reindeer and more than 40 international trees and displays.…
Learn More ›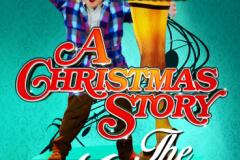 A Christmas Story The Musical
Don't miss the highlight of the holiday season; A Christmas Story, The Musical as it comes to hilarious life on stage! Based on the perennial holiday movie favorite, the story takes place in 1940s Indiana, where a bespectacled boy named Ralphie has a big imagination and one wish for Christmas. A kooky leg lamp, outrageous pink bunny pajamas, a cranky department store Santa, and a triple dog-dare to lick a freezing flagpole are just a few of the obstacles that stand between Ralphie and his Christmas dream.…
Learn More ›
Winter Events in Grand Rapids!
Ideas for the winter getaway!
Winter Fun and Shopping Hotel Packages