For eighteen days, art is exhibited in galleries and storefronts. Parks and museums. In restaurants, public spaces, and venues of all kinds throughout downtown and nearby neighborhoods.
Experience Grand Rapids has supported and promoted ArtPrize from year one, and this year we're investing more time and resources than ever to ensure ArtPrize's success. Why? We recognize that ArtPrize is not only a showcase of remarkable art but also an event that brings people together and catalyzes conversation about Grand Rapids as a cultural art destination year-round.
Keeping ArtPrize a Staple
With ArtPrize under new leadership this year, Experience Grand Rapids is promoting the event to get people excited about seeing the art and experiencing what the city has to offer. This includes promoting the event to residents and tourists alike. Visiting friends and relatives is a main reason that people come to Grand Rapids. We're working to get the word out about ArtPrize to locals so that they can in turn invite their friends and families to visit.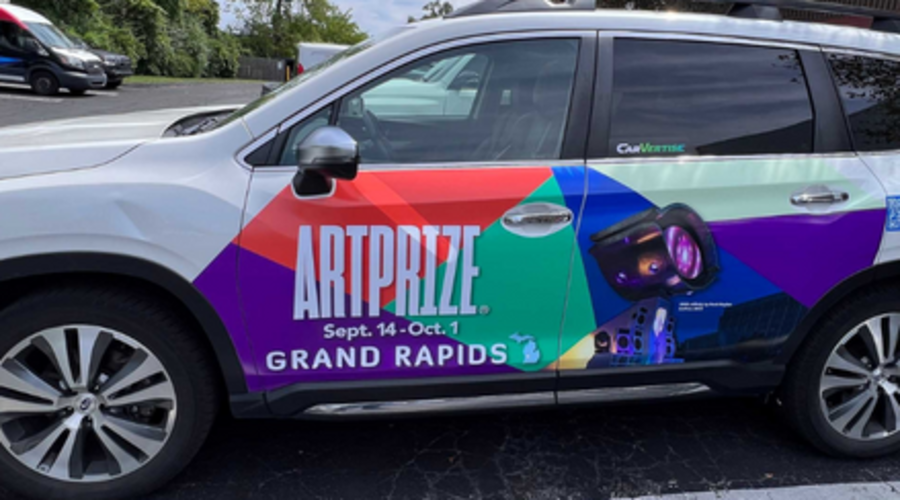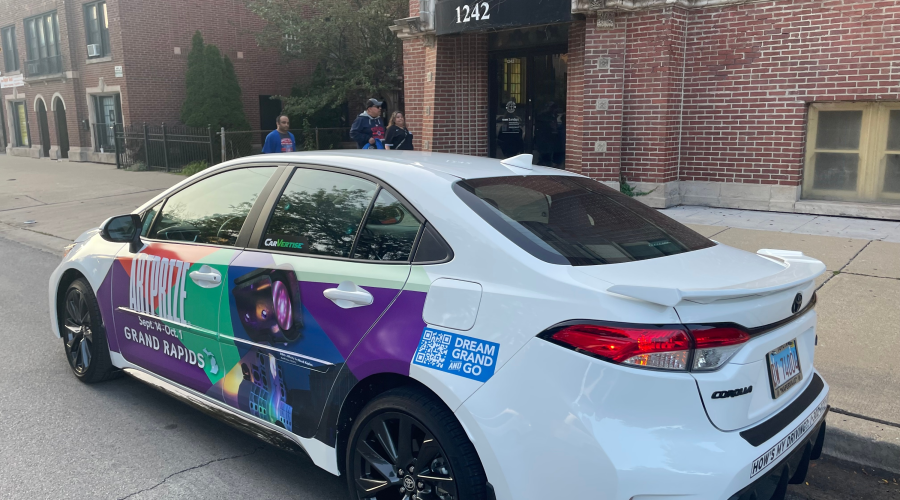 Promoting ArtPrize with cars wrapped with our message in Chicago and Detroit - inviting visitors to come to Grand Rapids.
Bringing in the tourists
When we think about the bigger picture, ArtPrize is one of the backbones of tourism in this great city and one of the reasons Grand Rapids has built a reputation as an art-centric city Our marketing plan to reach these audiences kicked off at the beginning of August and will continue through the end of ArtPrize, October 1.
Join us at ArtPrize 2023
Don't miss out on this world-class event. ArtPrize runs from September 14 - October 1, 2023. Come on down and enjoy this truly one-of-a-kind event.