Grand Rapids' DASH bus service is a convenient and free (yes, you read that correctly) way to get around downtown.
In summer 2018 the DASH added additional routes and times, and introduced fun, new, bright pink-colored buses to their lineup to accommodate more public transportation users.
The wheelchair-accessible buses are scheduled to arrive at each bus stop every eight minutes, so you won't be waiting long. All DASH buses have bike racks for riders to hang their bikes as well.
Real-time upcoming departure times for DASH buses are available on the Android & iOS-friendly Transit App and myStop mobile app. Operational hours for DASH North are:
Monday – Friday, 6:30 a.m. – 10 p.m.

Saturday, 10 a.m. – 10 p.m.
Riders also don't need a ticket or pass to ride the DASH! Just visit one of the DASH stops to let it take you to your destination. Please note that face masks are optional, not required, for riding.
Become familiar with the DASH North Line, which serves the North Quarter and Heartside neighborhoods, as well as the heart of downtown Grand Rapids.
You will need to signal the bus driver to stop when you're about a block away. If you're unsure about which stop to make, you can always ask your bus driver to assist you. Here are a few ideas to help you plan your next ride on the DASH North Route.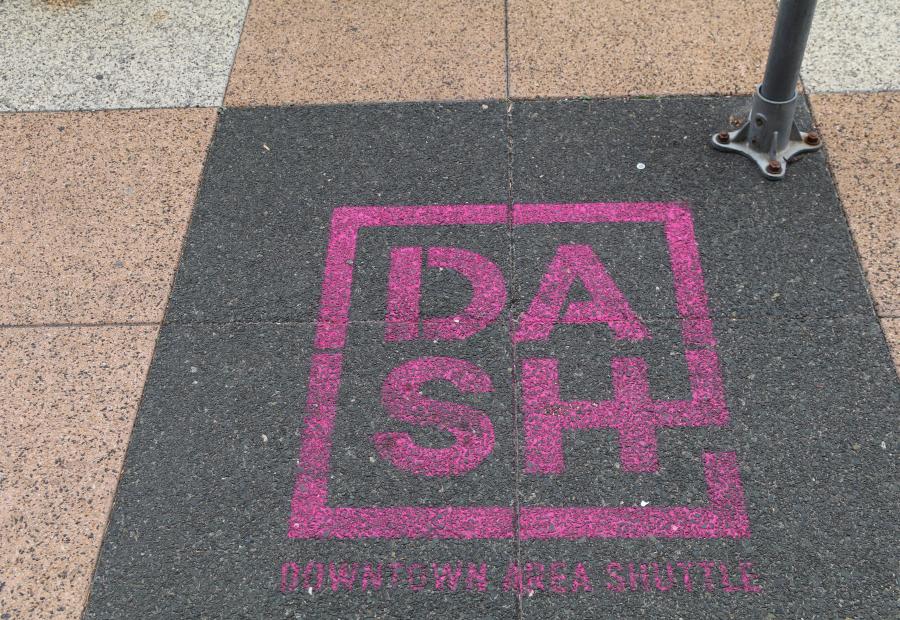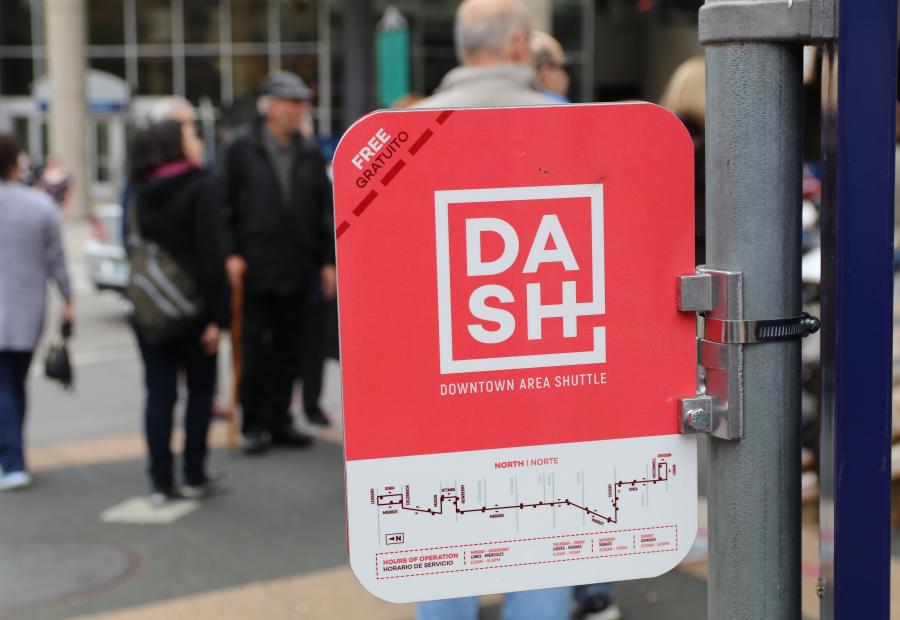 DASH signs and ground markers help identify where the DASH stops are located.
Photo by Experience Grand Rapids
Top Attractions
A DASH North Route stop is conveniently located right outside of DeVos Performance Hall on Monroe, between Michigan and Lyon.
Take the Monroe stop, just south of Michigan to reach the DeVos Convention Center, or exit the DASH bus one stop south, on Monroe between Michigan and Lyon, to reach Calder Plaza and City Hall.
To visit the Van Andel Arena, exit the DASH at the Market stop just south of Fulton, or stop by The Intersection after hopping off at the Cherry/Grandville stop.
Breweries & Distilleries
Download the Brewsader Mobile App to collect stamps when you visit breweries along the DASH North Route.
Hop off at the stop on Monroe, just south of Michigan, to visit Atwater Brewing; you'll find Founders Brewing near the Cherry/Grandville stop. To get to City Built Brewing, use the Mason/Ottawa stop near the Sixth Street Bridge OR the stop on Monroe, just north of Mason near Canal Park (both stops are just a short walk). You'll want the stop on Newberry near Ottawa to visit Gray Skies Distillery.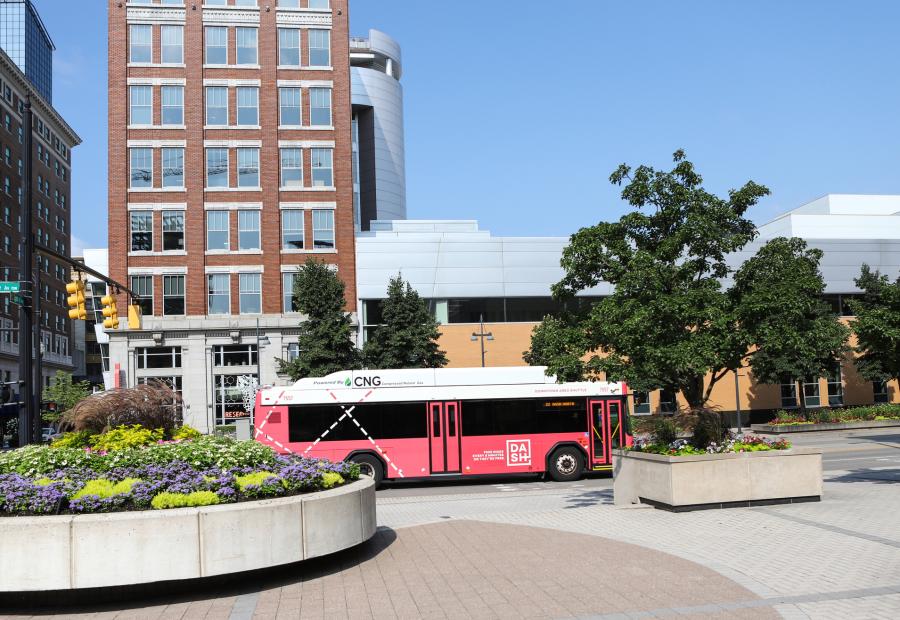 DASH bus in downtown Grand Rapids.
Photo by Experience Grand Rapids
Food & Dining
Plenty of establishments to grab a sweet treat, excellent entree, quick bite, or refreshing beverage are located along the DASH North Route. Here are just a few suggestions; check out our Restaurants page to find even more options. 
Monroe/Pearl stop:
The food options at the Monroe/Pearl stop are nearly endless. You're just steps away from coffee, as there is a Starbucks located inside of the Amway Grand Plaza, Curio Collection by Hilton, as well as a Starbucks inside of the JW Marriott. Also located in the Amway Grand Plaza are Ruth's Chris Steak House, Rendezvous, and The Kitchen by Wolfgang Puck, all of which offer a premium dining experience. You won't be disappointed by Reserve Wine & Food or The Chop House either, the latter of which prizes itself on pampering its guests.
If you're looking for something a bit more casual, Z's Bar & Restaurant offers delicious food paired with fun weekly events like trivia and karaoke nights. Pop in to Mojo's Dueling Piano Bar for live entertainment, singing and dancing, all courtesy of talented musicians ready for your song requests!
Monroe/Trowbridge stop:
Keep heading north and you'll find even more local spots for coffee, brunch, dinner and drinks. Try a signature drink at Sweetwaters Coffee & Tea, or sample the brunch, lunch and dinner menus at SpeakEZ Lounge. Rocky's Bar & Grille won't disappoint either, as they offer happy hour specials and nightly entertainment to go along with your meal.
Cherry stop, just south of US 131:
From fine wines to classic beers, Cherry stop has it all. Bistro Bella Vita will meet your highest expectations, with its dynamic menu featuring a huge selection of wines. Sample some of the favorites at Grand Woods Lounge, and end your night with drinks and a fun atmosphere at The Tin Can. 
Ionia/McConnell stop:
This stop leaves you face to face with the Downtown Market, which is overflowing with unique dining options. Try out Tacos El Cuñado or Slows BBQ for a tasty entree, then head to Field & Fire Bakery or Love's Ice Cream for a satisfying dessert.
Mason/Ottawa stop:
At this stop you can experience the best food from the lakeshore at Sandy Point Beach House and satisfy your cravings at Garage Bar & Grill. Or you can browse the many food trucks at Street Eats GR for a little bit of everything, and you won't leave hungry.
Monroe stop, just north of Mason: 
Head to BrickYard Tavern for a delicious meal complete with cocktails and live music, or try Linear Restaurant, which offers a three course meal complete with dessert, a brunch menu and a kids menu, so there's something for everyone. If you're in the mood for breakfast or lunch, you can't go wrong with Field and Fire Cafe, or their delectable pastries and drinks.
Hotels
The DASH also brings you straight to a variety of popular hotels downtown, making for a convenient start and end to your day.
To visit the Amway Grand Plaza or JW Marriott, take the DASH Monroe stop, just north of Pearl. If you're looking to visit the Courtyard by Marriott, take the DASH Monroe stop, just south of Louis. You can visit the Embassy Suites via the Monroe/Newberry stop.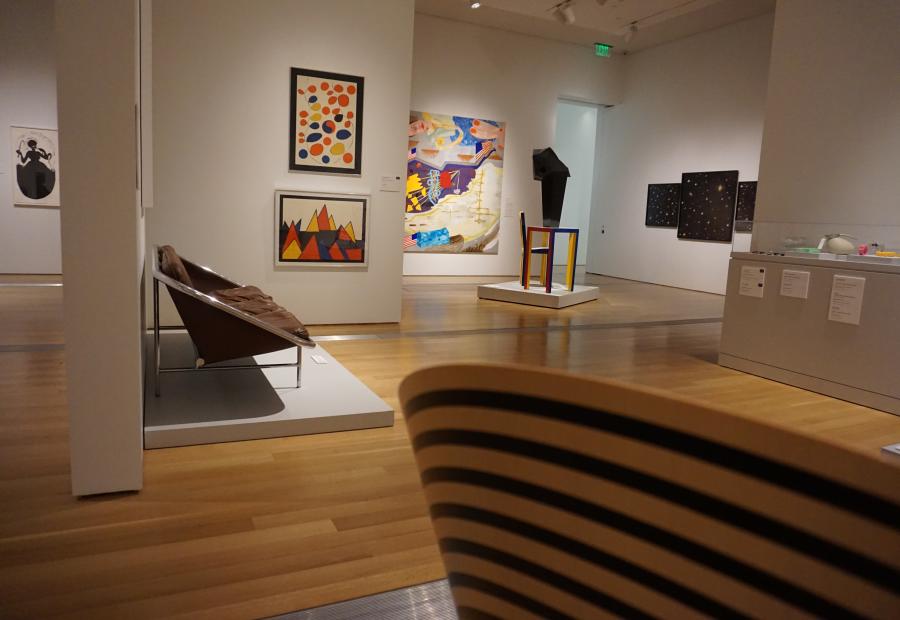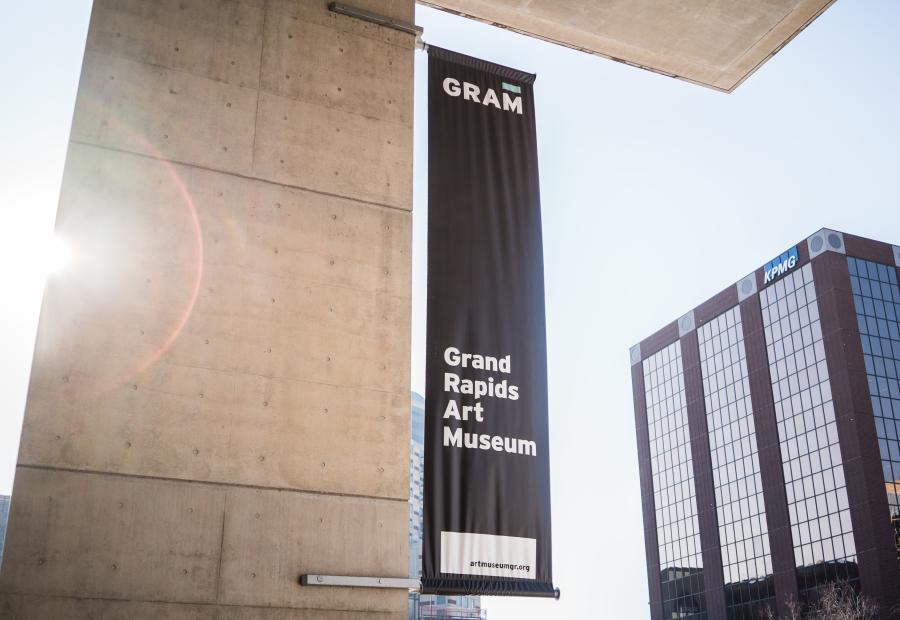 Ride the DASH to the Grand Rapids Art Museum for an unparalleled cultural experience.
Photo by Brian Craig for Experience Grand Rapids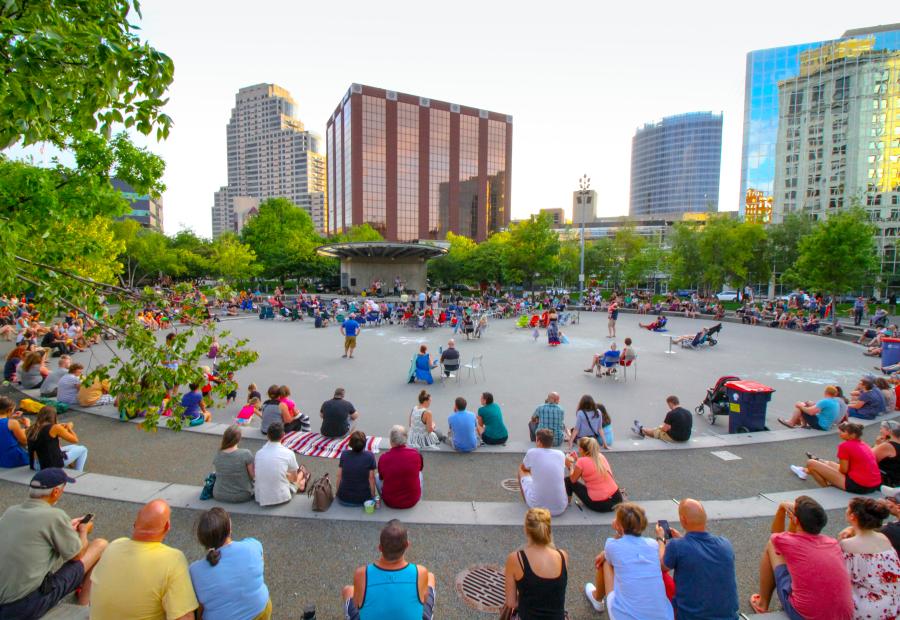 With summer concerts and ice skating in the winter, locals are able to enjoy Rosa Parks Circle year round.
Photo by Paul Jendrasiak for Experience Grand Rapids
Parks
The DASH also connects you to various parks downtown where you can go for a walk, have a picnic lunch or curl up in a hammock.
The Monroe/Pearl or Monroe/Louis stop will take you right to Rosa Parks Circle; a little farther north on the DASH North line, you can use the Monroe/Coldbrook stop to visit Belknap Park, or hop off at Newberry near Ottawa for Reservoir Park. Sixth Street Bridge Park is right near Monroe/Newberry, and you'll find Canal Street Park at the stop on Monroe, just north of Mason.
Also, if you need to get around downtown Grand Rapids beyond the DASH stops, riders can hop on The Rapid's Silver Line without charge in downtown only. DASH has partnered with The Rapid's Silver Line to provide more comprehensive downtown bus service. For more information, such as The Rapid's Silver Line real-time bus schedules, download the myStop mobile app.
Keep in mind that these are just some of the places you'll find along the DASH North Route. Where will you ride the DASH to first?
This was originally written by Kirsetin Morello and has been updated by Experience Grand Rapids.