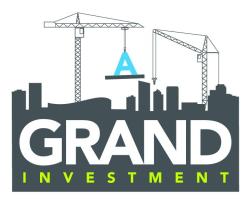 Grand Rapids is consistently ranked as one of the best and fastest growing economies in the country. Downtown development is keeping pace with that growth. In this Grand Investment installment, we revisit some development projects that we first featured in January 2017, and we get the perspective of an Inc. columnist who recently shined a national spotlight on his (and our) hometown.
When we launched the Grand Investment blog a couple of years ago, one of our first stories highlighted several significant downtown development projects that reflect the fact that the Grand Rapids economy is growing strong.
Downtown development shows no signs of stopping
Since we published that piece in January 2017, the local economy – and development in and around downtown – has shown no signs of slowing.
In fact, in 2018, Headlight Data ranked Grand Rapids the 7th fastest growing economy in the U.S., based on Gross Regional Product (GRP) over the previous five years. In the same study, Grand Rapids ranked 2nd only to Las Vegas in most improved growth rate over that same period. And, according to research released by U-Haul earlier this month, Grand Rapids had the 5th highest growth rate of any city in the United States in 2018.
The Michigan State University Grand Rapids Research Center, under construction at the time the original article published, opened its doors in September 2017. Now dozens of Grand Rapids-based principal investigators and their teams are collaborating with other local researchers and physicians at Spectrum Health, Van Andel Institute, Mercy Health Saint Mary's, Grand Valley State University, Pine Rest and Mary Free Bed to study Alzheimer's and Parkinson's diseases, cancer, women's health and infertility, as well as autism and pediatric cancers.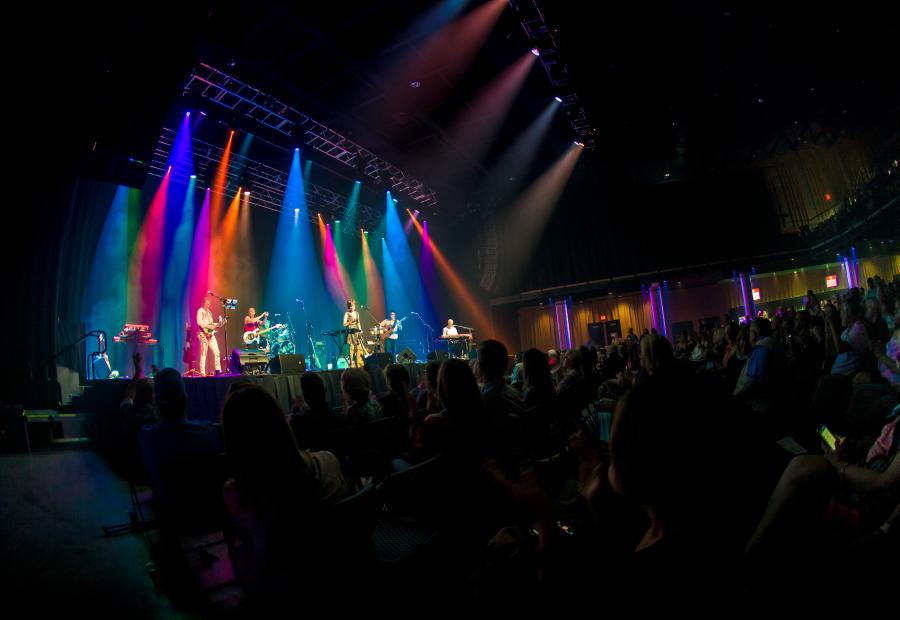 Mid Life Crisis band playing at 20 Monroe Live
Photo by Terry Johnston
The 20 Monroe Live music and entertainment venue welcomed its first act in February 2017 and has been rockin' the downtown Grand Rapids music scene ever since. The 2,600-seat venue is managed by House of Blues Entertainment and complements its downtown neighbors – the 11,000-seat Van Andel Arena and 2,400-seat DeVos Performance Hall – attracting a variety of bands on their midwestern swing.
Nearby neighborhoods flourish
Healthy downtown development – and the workers, residents, retail and other amenities it brings – has spilled over into nearby neighborhoods. Grand Rapids' West Side, for instance, continues to thrive welcoming an eclectic mix of brewpubs, restaurants, coffee shops and retail over the past couple of years, including regional retail giant Meijer's first neighborhood grocery store – Bridge Street Market. This 37,000 square-foot fresh market is scaled to fit the neighborhood and is nestled in a larger development that includes The Hendrik apartments, office space, parking and the largest solar array in Michigan. Additional housing is planned for mixed-use development, including a blend of affordable and market-rate units.
Drive, bike or bus a couple miles east up the Bridge-Michigan Street corridor and you'll find Midtown, another flourishing neighborhood just east of Grand Rapids' Medical Mile. Midtown has seen a resurgence of commercial development to support local residents and nearby healthcare, research, and educational institutions. The Brix at Midtown and Diamond Place both offer urban living in mixed-use properties with easy access to area colleges and universities, restaurants, shopping and the region's largest employer – Spectrum Health.
And with its new Michigan Street Corridor public transit partnership with The Rapid, the City of Grand Rapids continues to innovate to improve traffic flow and quality of life for people who live in, work in and visit its thriving neighborhoods.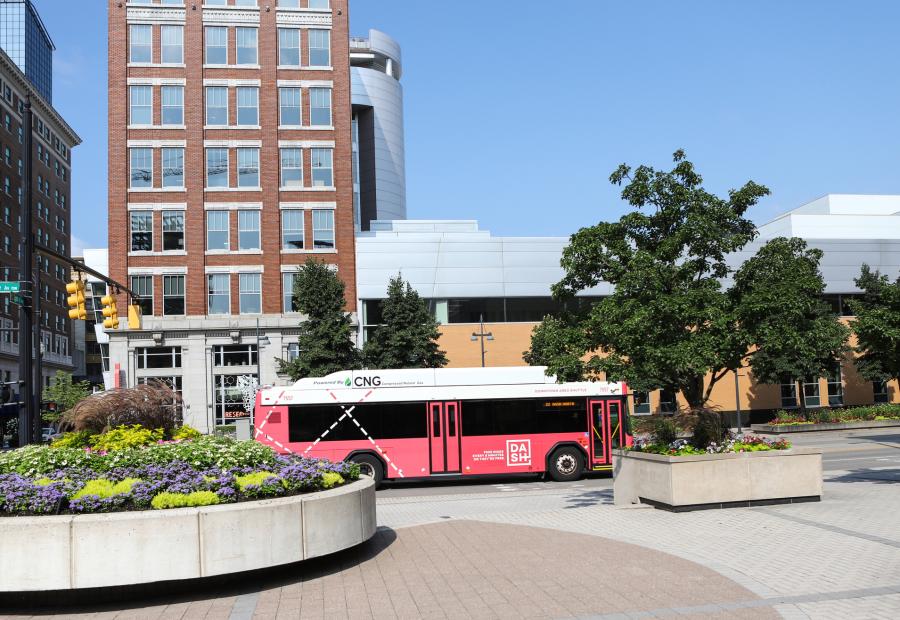 DASH bus in downtown Grand Rapids
Photo by Experience Grand Rapids
Inc. columnist shines national spotlight on GR
Inc. columnist Jeff Barrett – a journalist, entrepreneur and serial traveler who has toured the country talking to fellow entrepreneurs and writing about the best startup scenes in America – turned the spotlight on his hometown of Grand Rapids this month.
"After visiting and writing about 30+ cities last year, I gained a unique and valuable perspective on what makes a city great and creates momentum," Barrett says.  "At their core, all great cities are about 85% similar. There are revitalized neighborhoods, co-working spaces, open office plans and craft breweries. But the best cities play into their strengths and are frank about their weaknesses." 
His article "Why Grand Rapids Is One of the Fastest Growing Cities in America and a Hotbed for Entrepreneurs" published in Inc. this week. It describes Grand Rapids as a place where entrepreneurs have thrived for 100 years.
But Barrett points out, that's not really what distinguishes this community.
"We're not solely defined as a furniture city, a craft beer city or a Medical Mile," he says. "Grand Rapids had the good fortune of great philanthropists. They and other leaders were strategic, never resting on past accomplishments."
He goes on to explain, "We are a city that punches above its weight, sets strategic goals every ten years and meets them. Recent improvements to the airport and being home to MSU's College of Human Medicine and new research facility, for instance, position us for future success. But the greatest quality Grand Rapids has is that it's never content with where it is. It's always striving to be something greater."
Check out Barrett's story for more of his perspective on why Grand Rapids is growing strong.
"A Grand Investment" is an ongoing series exploring the business landscape of Grand Rapids. Michigan's fastest growing metro area and one of the nation's strongest economies, Grand Rapids is fueled by a creative, collaborative spirit that generates global, national and entrepreneurial investment. This series highlights leading sectors of the local economy and underscores the city's suitability for innovation-focused meetings.