Looking for some opportunities for fun, learning, and up-close experiences with animals this summer? A whole world of learning fun waits for kids - and adults - at John Ball Zoo. Visitors have the chance to see the zoo after dark when they sign a group up for a Zoo Overnight and Twilight Tours. In addition to these nocturnal offerings, the zoo hosts Summer Day Camps and the occasional Parent's Night Out.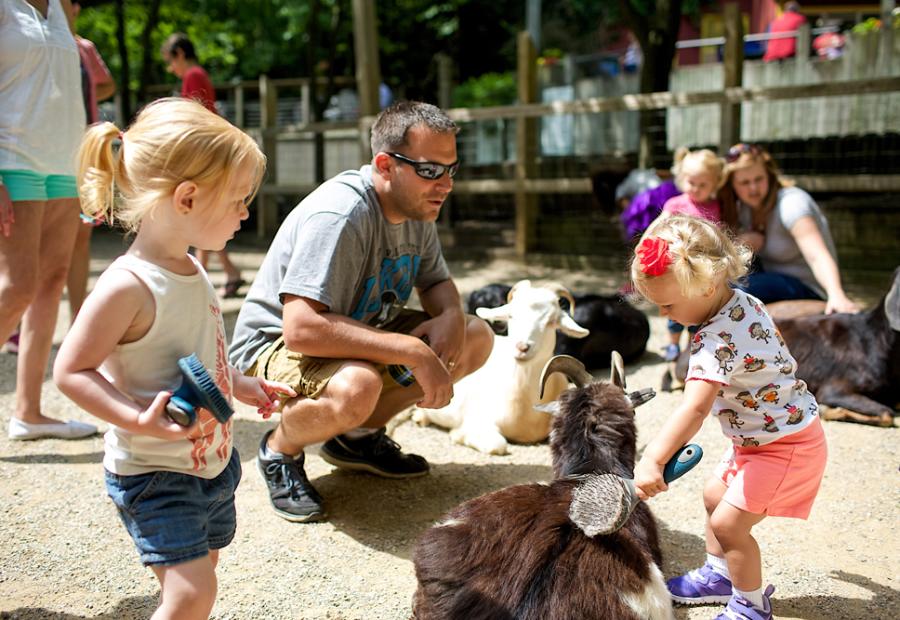 Live animal demonstrations are one of the many activities children can experience during a zoo overnight.
Photo by Experience Grand Rapids
Zoo Overnights
Get your group together! Kids in grades 3 - 8 can sign up for one of the many 
Zoo Overnights
 offered on weekend evenings throughout the summer. Not only do kids get to sleep with the chimps (bring a sleeping bag!) they are treated to an action-packed itinerary that includes:
games
keeper talks
night tours
live animal demonstrations
evening snack
breakfast
and more!
Availability for zoo overnights is limited and registration is required. Groups may also create custom overnights at the zoo. Call 616-336-4302 for more information and to register your group.
Twilight Tours
If sleeping at the zoo doesn't fit your agenda, consider taking your family on a John Ball Zoo Twilight Tour.
A Twilight Tour lets you experience the zoo after dark. Bring a flashlight and a sense of adventure because this guided zoo tour happens as the sun goes down! Twilight tours explore how animals adapt to life in the dark. You'll also learn how to use your senses at night.
Included in this program:
an animal encounter
hands-on activities for children ages 5 years and above
a guided tour.
Twilight Tours for groups can be scheduled for a variety of times and dates, depending upon the time of year and needs of your group. Group tours are priced at $11/person. Questions? Call the education department at 616-336-4302 or email education@jbzoo.org.
Of course, there are daytime learning options available at the zoo, too. Consider Zoo Summer Camp.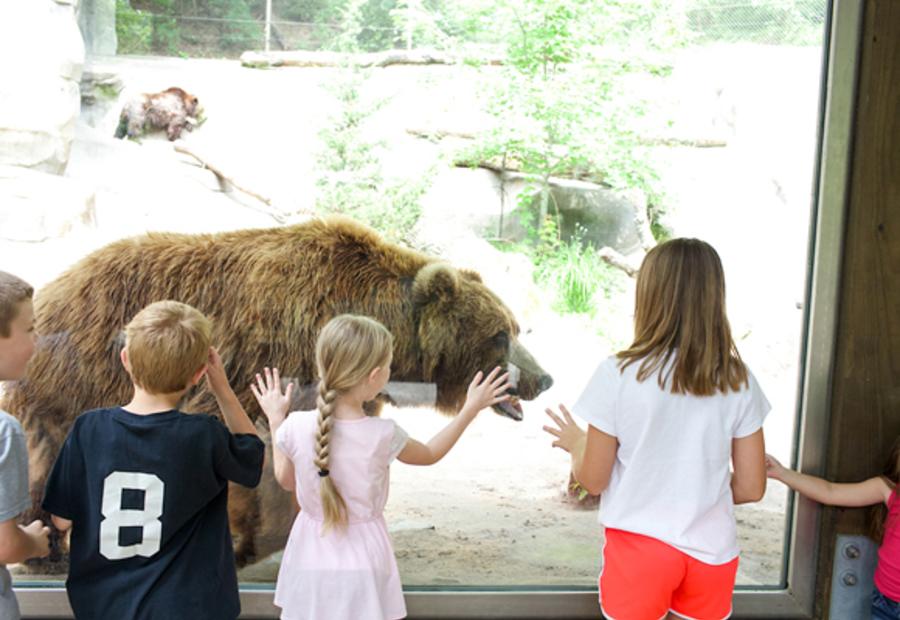 Summer camp at the John Ball Zoo gives children the opportunity to go on behind-the-scenes tours.
Photo by Experience Grand Rapids
Zoo Summer Camp
Summer camp at John Ball Zoo is unique and always very popular. Classes often will sell out in early spring.
If you are lucky enough to score a spot in a Zoo Summer Camp, your child will be treated to a hands-on learning experience that follows a theme for the week. Campers get behind-the-scenes tours, play games and do activities related to their camp theme. Summer zoo camps are available for kids as young as three and up through ninth grade.
To check current camp availability, click here.
Adult Night Out
Offered on select weekend evenings in the spring and fall, every Adult Night Out at John Ball Zoo features a private, after hours zoo tour for the adults!
For guests 21 and older, these evenings offer a way to enjoy the Zoo after hours without any kids. These evenings are a perfect date night, a chance to network with your colleagues, or to enjoy a friends' night out. The event runs from 6:00 - 9:00 p.m. Timed-tickets are available for the following entry times: 6:00, 6:15, 6:30, and 6:45 pm, with each evening ending at 9:00 pm. To allow room for proper social distancing, we are limiting this adult-only after hours to a maximum capacity of 1,000 guests.
Adult Night Out is for ages 21+ and is $18/person for members and $20/person for non-members.