The cosmetics industry has long been full of products to choose from, all with different brands, chemistries, and colors. However, shopping locally for these items hasn't always been an option.
As the retail scene in Grand Rapids continues to grow, there are a few local businesses contributing to a more vibrant shopping culture and focusing their efforts on cosmetics.
Here are a few of the small businesses in the Uptown neighborhood on Wealthy Street who are flipping the script on the products we use, their sources, and our perceptions of the cosmetics industry.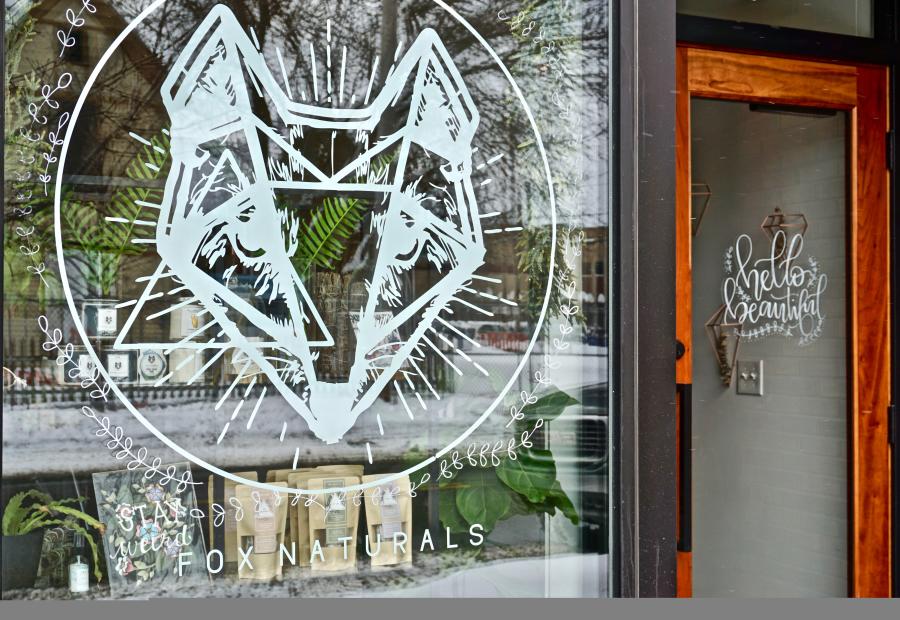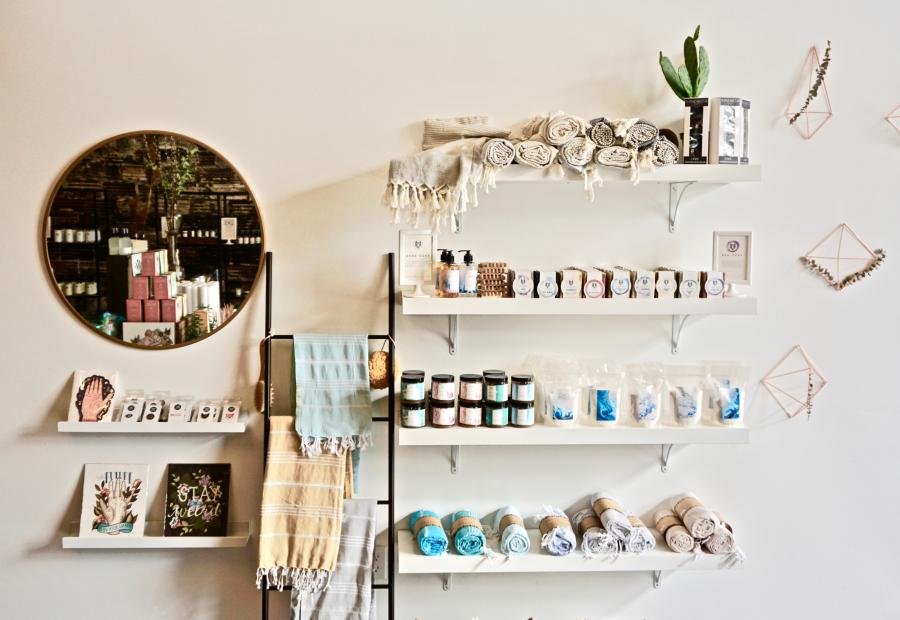 The front of Fox Naturals' shop in Grand Rapids, which has a large design of a fox in the window.
Photo by Experience Grand Rapids
Fox Naturals
619 Wealthy Street SE, A, Grand Rapids, MI 49503
For Fox Naturals owner Patrick Stoffel, his business started with a simple concept: a bar of soap. He started making soaps in 2013, which eventually grew into a full product line, all made in-house.
Stoffel is passionate about creating products that are intentionally formulated for clean living and with his loyal customers in mind.
Products
"Fox Naturals specializes in natural skincare and haircare products as well as selling bath items, accessories, and other wellness goodies," Stoffel says. "All of our products are vegan, with the exception of a few items containing honey. We are certified with the Leaping Bunny Program that all of our items are cruelty-free."
While Fox Naturals is known for an array of products, Stoffel shares that serums have been particularly popular this year: "Serums are a great way to add extra nutrients, vitamins, and fruit/herbal extracts to your skin that a normal moisturizer wouldn't have." Fox Naturals' Rose Gold facial serum contains everything from rosehip oil to real gold leaf flakes.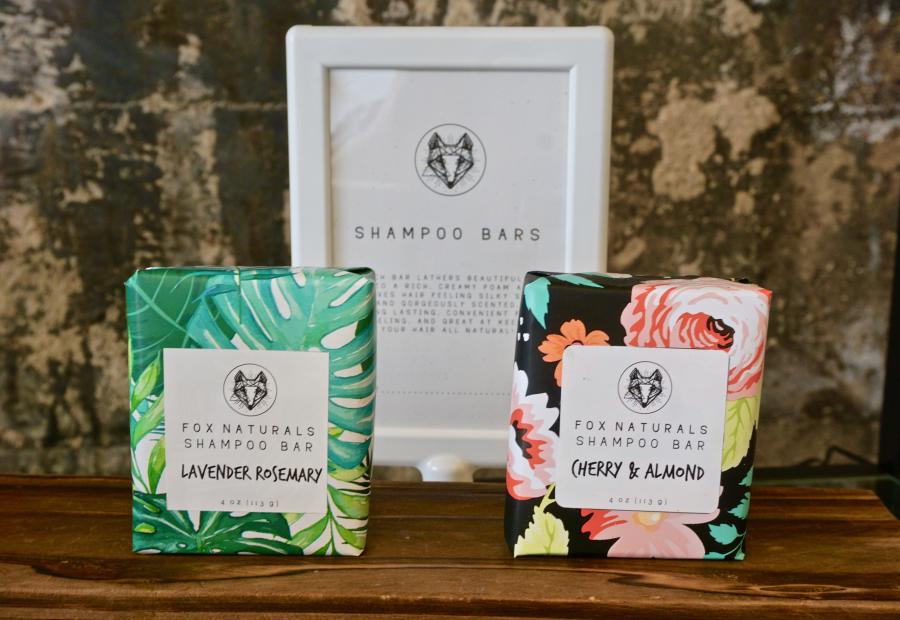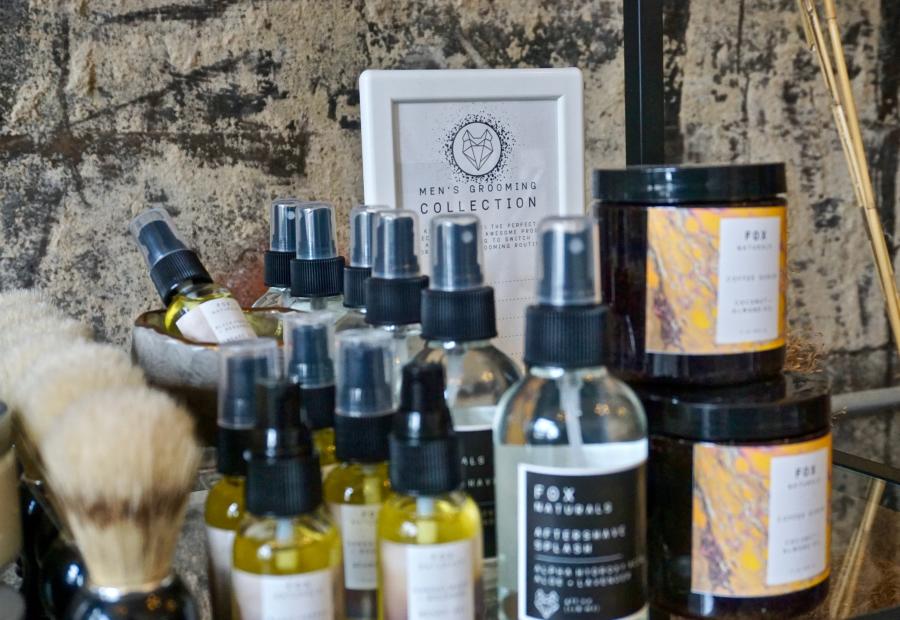 All of Fox Naturals products are certified cruelty-free with the Leaping Bunny Program.
Photo by Experience Grand Rapids
Community Investment
Stoffel has watched the community develop and become more robust as more small businesses are established. He is encouraged by this development, saying, "I love how supportive Grand Rapids is for local businesses and entrepreneurs. I also love our diversity and the power in our unique differences."
The shop's location on Wealthy Street in the Uptown neighborhood has proven to be a significant spot for anyone who shops locally. "Wealthy Street, in particular, has so much to deliver with great shops and great business owners, including our neighbors Wealthy Studios, Thelma's Flowers, and Swirls Boutique."
Grand Rapids was a purposeful choice for Stoffel and his growing business. His research showed that Grand Rapids' population strives for a more natural lifestyle when purchasing and using products.
"It's an amazing community," Stoffel states. "It has been wonderful getting to meet and talk to everyone in the community."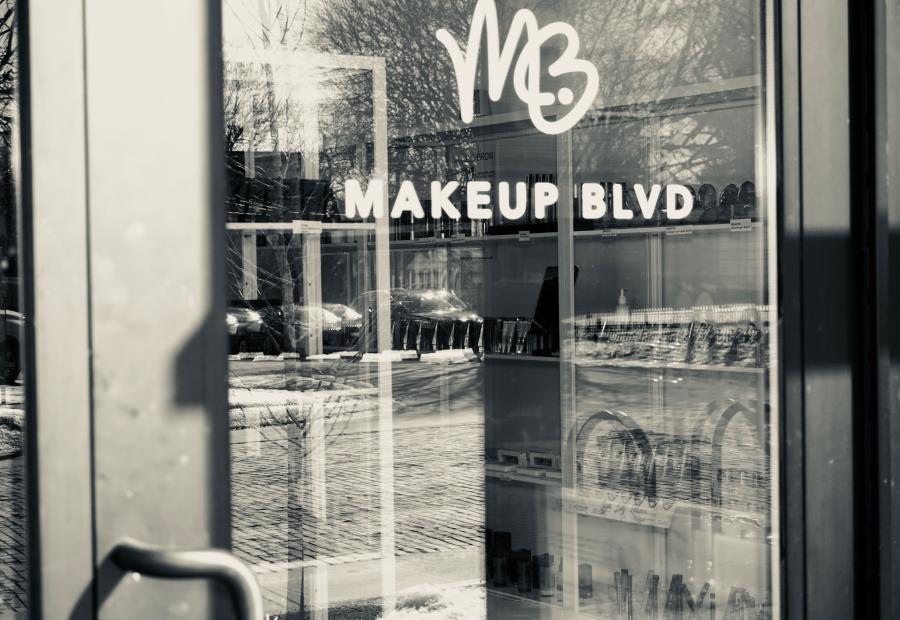 Makeup BLVD provides hair and makeup services in addition to its locally-sourced products.
Photo by Experience Grand Rapids
Makeup BLVD & Salon
1059 Wealthy Street SE, Suite C, Grand Rapids, MI 49506
Since 2018, another small business on Wealthy Street has been working to bring a new spin on cosmetics. Makeup BLVD & Salon carries a wide range of makeup products for its budding customer base.
Makeup BLVD's Origin
Owner Melina Tobin started the store with a vision of spending more time with her family: "I was working in a large corporate setting. I knew I was going to be a mom soon and wanted to have more freedom and flexibility in my schedule to spend time with my family."
Inspired by her own upbringing, she wanted to continue the family legacy of owning a small business. "My parents owned a business," Tobin says. " I remember them having time with us they wouldn't have had otherwise, and that was important to me as I thought about starting a family of my own."
Tobin timed her decision well, because a few short days after opening Makeup BLVD, her daughter was born.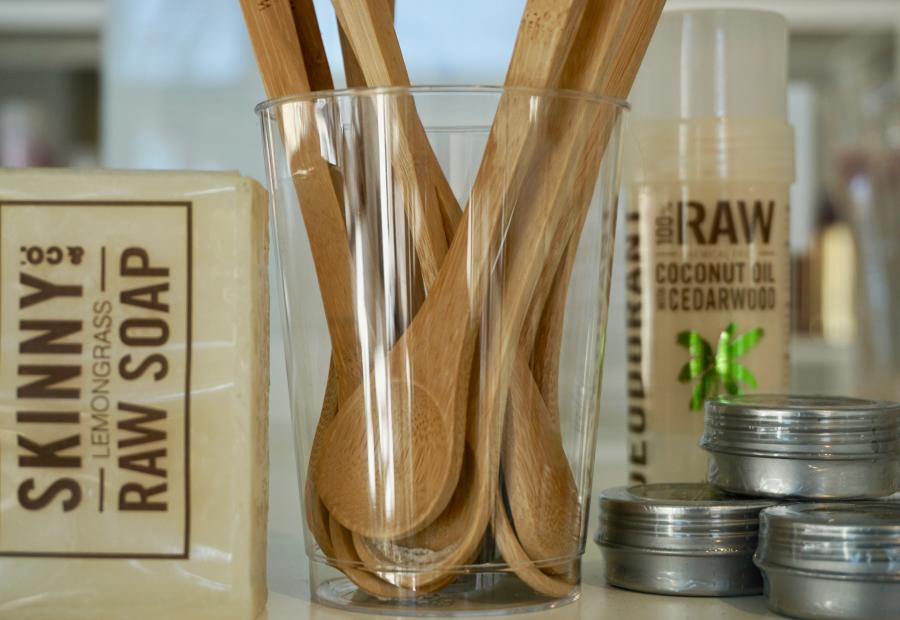 Makeup BLVD's array of products includes lines that are vegan, clean, natural, organic, and made in Michigan
Photo by Experience Grand Rapids
Products and Services
Tobin said that she loves doing consultations for customers to discuss the products they use and help them achieve the look they want, whether it's for their wedding or everyday life.
Makeup BLVD carries brands that you won't find in big box stores. Tobin's goal is to carry an array of products, including lines that are vegan, clean, natural, organic, and made in Michigan. She has a specific section in her store highlighting local brands that create beard oils, lip glosses, and hair products.
Tobin moved to Grand Rapids almost a decade ago and saw a need in the city for a shop like Makeup BLVD. "This area is up and coming," Tobin shares. "There is so much development happening here and this seemed like a great opportunity."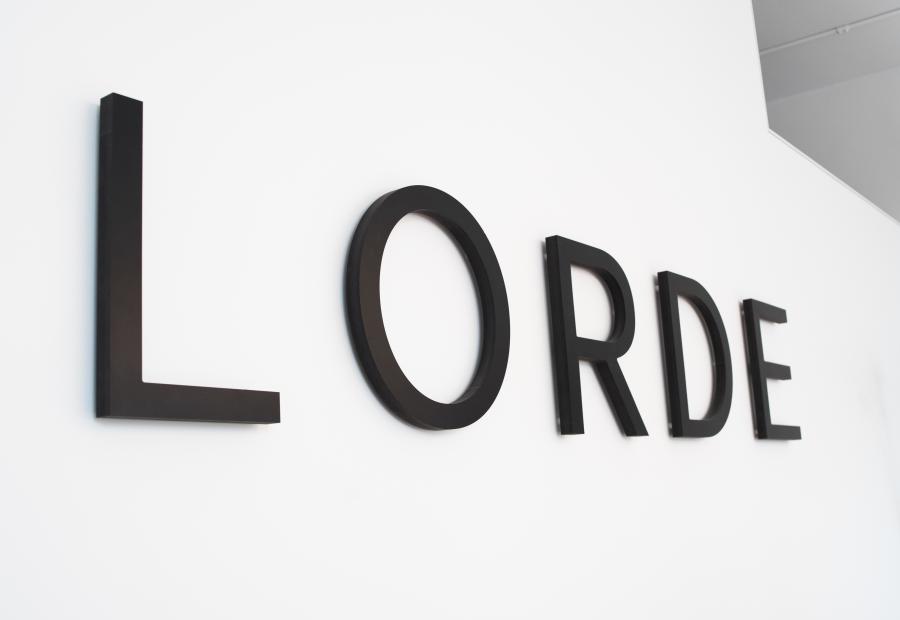 At LORDE Beauty, each product is carefully chosen through a rigorous vetting process to ensure the highest quality.
Photo by Experience Grand Rapids (taken by Bree Girard)
LORDE Beauty
1400 Wealthy Street SE, #100, Grand Rapids, MI 49506
"I'm driven by accountability to my clients, community, and environment," says LORDE founder Rachel Williams. "Every single experience here, from products to services, is nourishing and created to obliterate fear. I want clients to be informed, confident, and using products that are the best for them in all aspects."
LORDE prides itself on being one of the first shops in Grand Rapids and all of Michigan to provide clean, luxury cosmetic products from all over the world. The products it carries are vegan, ethical, and exo-luxe (meaning they are clean but also environmentally responsible, from the packaging to the actual product itself).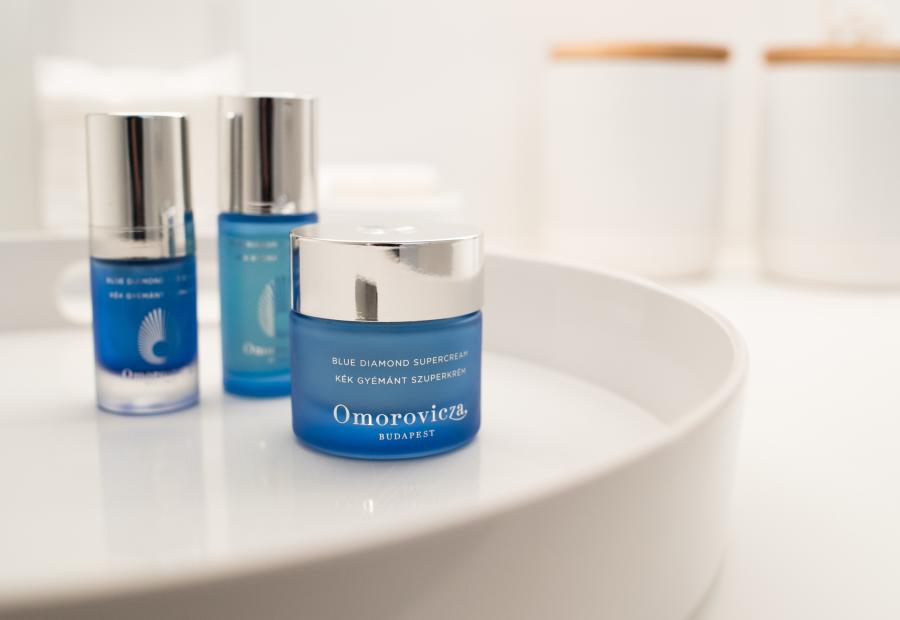 At LORDE Beauty, each product is carefully chosen through a rigorous vetting process to ensure the highest quality.
Photo by Experience Grand Rapids (taken by Bree Girard)
Carefully Curated
Williams is driven to provide individuals with cleaner products, more confidence, and acceptance of what they look like in an empowering fashion. "The cosmetic industry is often powered by fear, not love. I saw women feeling less than and making choices based on that."
With this understanding and twenty years in the cosmetics industry, Williams has carefully curated a collection in her storefront on Wealthy Street, just up the road from Makeup BLVD & Salon, and Fox Naturals. She chooses her products through a rigorous vetting process to ensure the utmost quality.
She finds that a deliberate, meaningful partnership is the only way to go. "Every product we have chosen is a piece to the puzzle that is meant to be here," Williams says. "Individually, they all hold their place but have a collective purpose."
Community Driven
LORDE has taken the inspiration and spirit of providing clean cosmetics to its customers a step further by partnering with local organizations to help women in need.
One of LORDE's ongoing community partnerships involves working with victims of sex trafficking through the Manasseh Project at Wedgewood Christian Services. Williams speaks to these groups about their worth and healing, as well as the concept of self-care.
"I reminded them that cosmetics are for playing…to enjoy," Williams mentions. "When a woman feels that she is worthy of blessing and advancement, she is unstoppable. I want all women in this community to feel like this."
These are just a few examples of the growing retail scene in Grand Rapids. All owners shared their excitement about operating in Grand Rapids and helping grow the local cosmetic scene.
Their passion for their work and the community is evident, especially when it comes to creating a more informed, locally-driven city. Each store hosts different events that help educate customers, from workshops focusing on specific products to special shopping nights.
Make sure to stop by these stores the next time you're in need of cosmetic and beauty products. You might just be surprised with a new favorite product that has endless creativity, research, and vision behind it.
Happy shopping!
This article was originally written by Ashley Wierenga and has been updated by Experience Grand Rapids.