Spring is almost in the air, and for many people, that means it's time to start tackling the spring cleaning to-do list. This time of year is not only an opportunity to dust, vacuum, sweep and mop, but to also incorporate some new décor and even freshen up your landscaping to breathe new life into your home after the winter months.
Luckily, there are plenty of locally-owned stores and shops in and around Grand Rapids that offer unique antiques and home goods that can be used to spruce up your home.
Three Shops in One: Century Avenue Southwest
When it comes time to spruce up your home for springtime, look no further than a three-in-one hotspot of unique antique stores located side-by-side in an industrial, loft-style building on Century Avenue Southwest in Grand Rapids.
Century Antiques seems to have jumped right off of the pages of a classic book with treasures galore to be found in every nook and cranny of the store. From jewelry, glassware and figurines, to clothing, paintings, and toys from Europe and Asia, this store offers a plethora of pieces that span the centuries.
Lost & Found Treasures of Old and New is Grand Rapids' home for mid-century and classic designer antiques from the 1950s through 1970s and beyond. If, for example, you're searching for a way to add some pops of color to your outdoor patio or porch, check out some of Lost & Found's selection of tables and chairs from the 1930s through the 1960s. The store offers unique pieces in the retro-furniture category, as well as repurposed antiques, pottery, kitchenware, and more.
Warehouse One Antiques & Collectibles is one of the largest local antique shops with over 25,000-square-feet and over 100 vendors!
Photo by Melody VanderWeide
Filled with a seemingly endless number of room and corners, the 25,000-square-feet of Warehouse One Antiques & Collectibles a dream space for antique enthusiasts. Warehouse One features merchandise from 100 dealers that offers something for everyone, including vintage clothing and fashion accessories, bicycles, comic books, old and new toys, furniture, and more. And, if you're in the market to sell items as you're going through your spring cleaning, Warehouse One is looking to buy.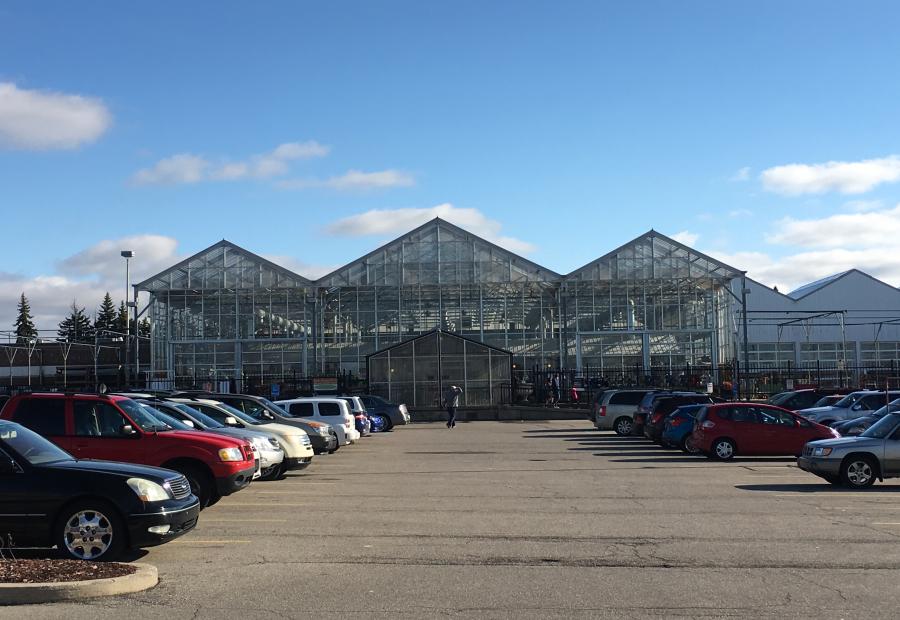 Horrocks Market boasts grocery, garden, and home good items, what more could you ask for?
Photo by Photo Courtesy of Lyndsay Israel
Horrocks Market
Sprucing up your home for warm West Michigan months doesn't only include adding home furnishings, like artwork and furniture — it's also the perfect time to incorporate some color in your landscaping. Horrocks Market offers a large selection of vegetables, herbs and flowers to choose from, and additional products like grass seed, fertilizers, mulch, soil additives, garden seeds, and potting soil to keep your yard looking lush. While Horrocks may appear to be only a giant greenhouse from the street, you'll quickly discover a full-service store inside with multiple sections, including produce, floral and wedding, grocery, deli, beer and wine, and more.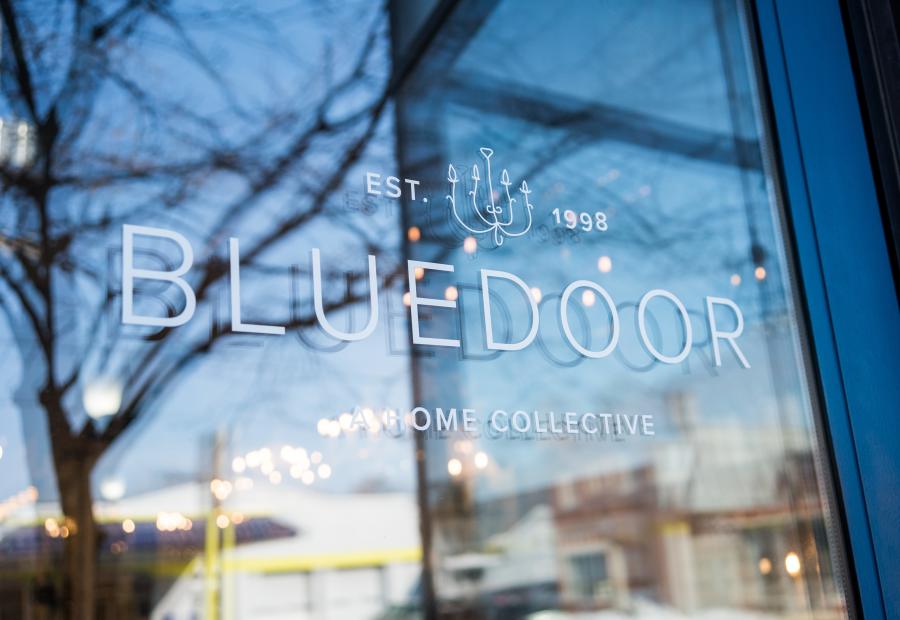 Follow Bluedoor Antiques & Elements on Instagram for a boost of creativity and inspiration.
Photo by Experience GR (Taken by Bree Girard)
Bluedoor Antiques & Elements
Bluedoor Antiques & Elements is the brainchild of a group of artists who had the idea that if the story behind each piece of artwork can be respected than customers will share in that appreciation. Twenty years later, Bluedoor continues to showcase the work of artists who have mastered skills in creating and restoring home furnishings. Unique antique items have also been added to the store's collection over the years, including handcrafted doll houses, stained glass windows, vintage chandeliers, bedroom dressers, harvest farm tables, and more.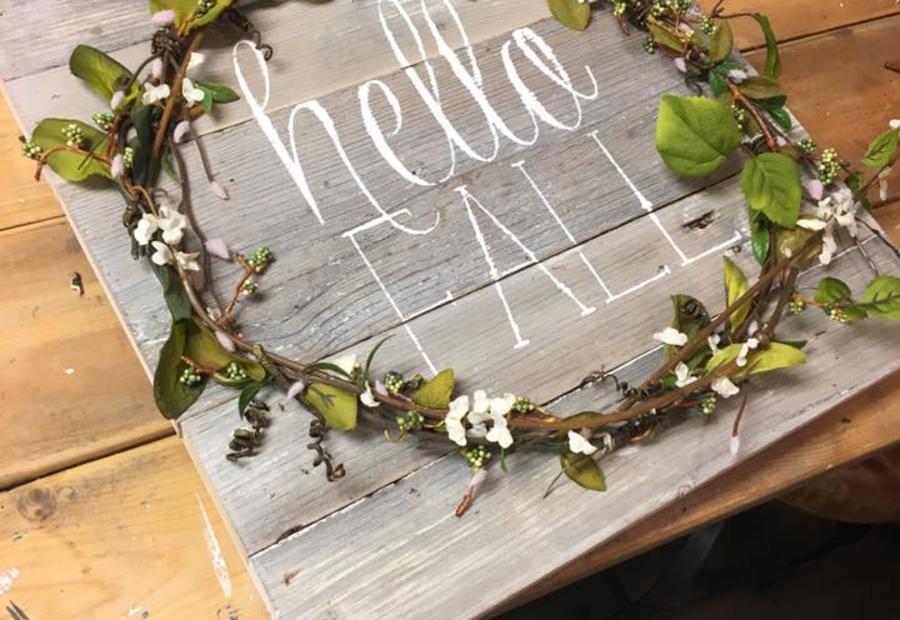 Looking for a fun night out with friends, or your significant other? Check out My Sweet Peony's Open Studio and Open Craft Time events!
Photo by My Sweet Peony
My Sweet Peony
My Sweet Peony is always stocked full with handmade dome décor, upcycled furniture, gifts for all ages, and unique items from local artists. As an added bonus, the store includes multiple ways to roll up your sleeves and tackle your own projects to spruce up your home this spring. My Sweet Peony offers a DIY workshop where guests can join scheduled classes like sign making and string art or take advantage of Open Studio Time or Open Craft Time.
Eastown Antiques
There's a good reason why Eastown Antiques won the "Best Antique Store in Grand Rapids" multiple times and previously received Revue Magazine's "Best of the West" reader's choice award. Nestled in the historic intersection of Lake Dr. and Wealthy St., Eastown Antiques offers two floors of products from more than 45 dealers. The store is commonly praised for its friendly staff, nostalgic atmosphere, stylish, fun and mid-century modern products and fair prices.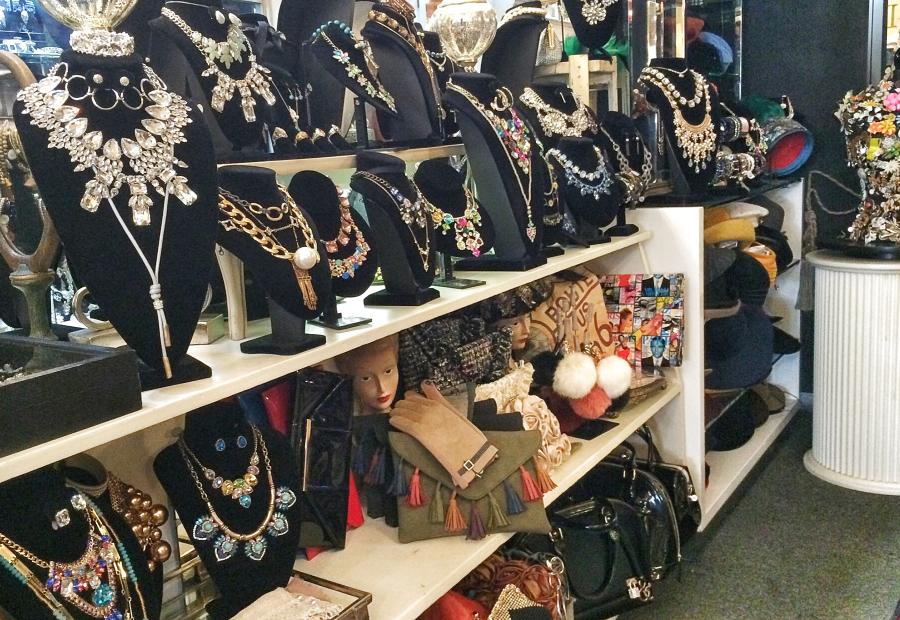 City Antiques sells more than just antique furnishings, they also sell retail items such as jewlery, handbags, accessories, and more!
Photo by Melody VanderWeide
City Antiques Resale Boutique
City Antiques Resale Boutique is a full-service, combination antique store and retail boutique that caters to a wide variety of tastes, mixing glamorous and vintage all in one shop. The store offers a diverse selection of collections to choose from, including vintage jewelry and furniture, war memorabilia, religious artifacts, and one-of-a-kind women's accessories.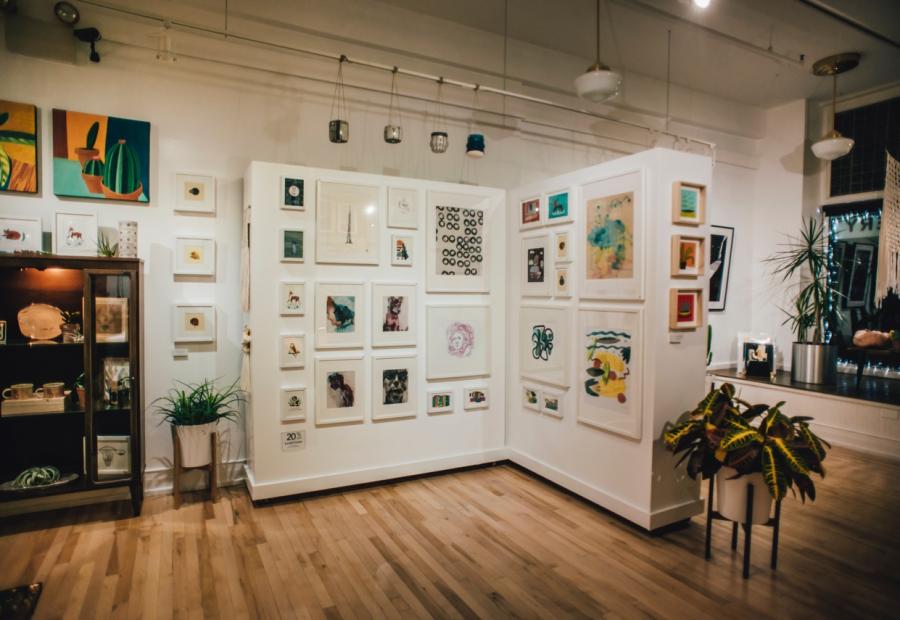 Stay up to date on Light Gallery + Studio happenings by following their blog!
Photo by Light Gallery + Studio
Light Gallery + Studio
Started by two photography students at Kendall College of Art & Design, Light Gallery + Studio is a vibrant and artistic space nestled in the Heartside Neighborhood. Light Gallery + Studio hosts fine art exhibitions, a place for local vendors to sell their artistic goods, and offers a variety of workshops to explore different areas of creativity. 
This was originally written by Matthew Makoski and has bee updated by Experience Grand Rapids.