West Michigan is becoming a magnet for collaboration in medical research, innovation and care. This is the second of two articles that take a look at what's happening now and what's on the horizon.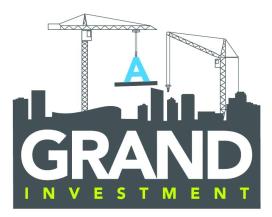 Setting a course for discovery
With the fall 2019 groundbreaking of the Michigan State University medical innovation building, Health Innovation Partners – a real estate development joint venture between MB Real Estate, Walsh Construction/Walsh Investors and Rockford Construction – and MSU will set the stage for a new era of medical innovation in Grand Rapids.
The 211,000-square-foot eight-story facility will be part of an expanding university-led research and innovation park that began with the opening of the Michigan State University Grand Rapids Research Center in 2017 and now anchors the city's Medical Mile.
Once open in late 2021, this new medical innovation building will be home to a mix of industry and health care partners eager to tap into research, patient care and education underway at the innovation park, at the neighboring Michigan State University College of Human Medicine and at a network of clinical providers statewide.
A bioinformatics core built on research
Research is the foundation for the concept. The MSU Grand Rapids Research Center currently houses nearly 175 research faculty and staff – 28 principal investigators and their teams, with future capacity for 44 teams – working on research into Alzheimer's and Parkinson's diseases, women's health issues, autism, pediatric cancers, inflammation, transplantation and genetics.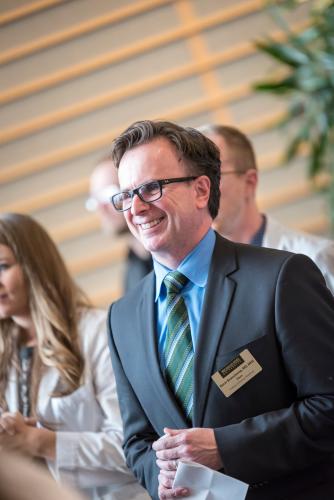 Norman J. Beauchamp Jr., MD, MHS, dean of the MSU College of Human Medicine and associate provost and assistant vice president for health affairs at MSU, points to a by-product of this research – big data – as a key driver in attracting tenants to the new facility.
"Think about over 200 people on-site engaged in medical research. The data coming out of that research is incredibly valuable," says Beauchamp. "By creating a bioinformatics core connecting biomedical entrepreneurs, start-ups, OEMs and investors to clinical operations, medical education and research, MSU will support discovery and help bring effective treatments to market."
In part one, we talked with Dr. Beauchamp about the university's vision for the medical innovation building.
In part two, we take a closer look at some of the tenants that will populate the facility and drive discovery, improve patient outcomes, enhance access to care, lower costs and speed cures.
The innovators
Entities eyeing the innovation park range from multinational OEMs to West Michigan-based manufacturers to a local start-up that has attracted a German physician with a novel approach to cancer diagnostics and treatment.
For instance, negotiations are underway with two multinational imaging equipment manufacturers. Both companies are interested in tapping the bioinformatics core for population health information that can lead to better imaging management, stronger imaging protocols and an effective way to systematize those protocols across health care networks.
A pair of medical device manufacturers is also looking to locate operations in the facility. One of the companies is working to refine and better connect consumer-focused health technologies – think wearables, sensors and apps – to health care providers and Electronic Medical Records (EMRs). Their aim is to partner with innovation park researchers to test and prove the validity of their products. The other medical device company is interested in being a resource for start-ups located in the building as part of the ecosystem MSU is creating to help bring discovery to market as quickly as possible.
Another company wants to bring technology into the home to monitor individuals who don't require hospitalization but have health care needs. This could include patients recovering from open heart surgery or seniors undergoing physical rehab. This company is also looking to bioinformatics to refine applications for their technology and prove its efficacy. In the end, the aim is to increase access to care, lower costs and improve patient outcomes.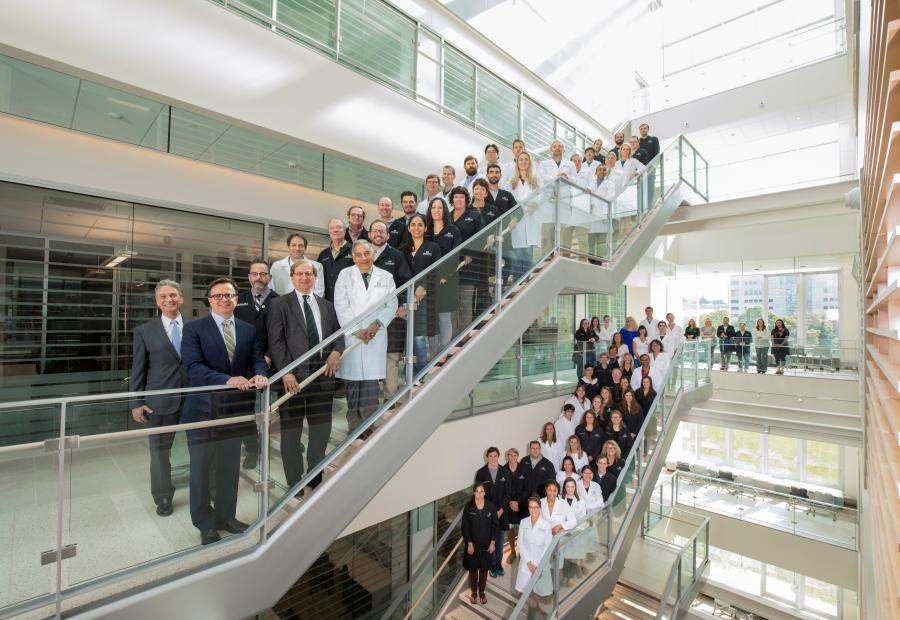 A group picture of the Grand Rapids Research Center team that currently houses nearly 175 research faculty and staff– 28 principal investigators and their teams, with future capacity for 44 teams – working on research into Alzheimer's and Parkinson's diseases, women's health issues, autism, pediatric cancers, inflammation, transplantation and genetics.
Photo by Michigan State University College of Human Medicine
Another planned tenant – an Israeli medical technology start-up – has developed a cloud-based diagnostic tool that uses augmented information to compare brain images from millions of patients to allow physicians to more quickly and accurately diagnose stroke and determine the most effective treatment protocols. The partnership with the bioinformatics team at the MSU innovation park would allow the company to build its database of brain imagery by leveraging MSU's extensive network of health care provider partners statewide. It would also assist them in testing and validating efficacy of the tool with the aim being better patient outcomes.
Finally, a German physician who developed a unique theranostics tool to diagnose and potentially treat prostate and other cancers plans to join a start-up and bring his technology to Grand Rapids. He uses nuclear tracers injected in patients with prostate cancer. The tracers travel through the body in search of cancer genes, aiding diagnosis. He has developed a way to add a drug to the tracer so when it finds the cancer gene, it destroys it.
MSU will work with the start-up as they seek FDA approval through clinical trials that the German physician will lead in Grand Rapids. University researchers and clinical partners will also support efforts to identify other cancers that it could be used to treat.
Why here? Why now?
The Michigan State University innovation park – and specifically the medical innovation building – will open the door to develop collaborations between basic science research, statewide health partners and, most importantly, a bioinformatics core that can help medical innovators more quickly bring discovery to market.
The need has never been greater to increase access to care and lower health care costs – and the opportunity has never been better to harness the power of big data to improve patient outcomes.
"A Grand Investment" is an ongoing series exploring the business landscape of Grand Rapids. Michigan's fastest growing metro area and one of the nation's strongest economies, Grand Rapids is fueled by a creative, collaborative spirit that generates global, national and entrepreneurial investment. This series highlights leading sectors of the local economy and underscores the city's suitability for innovation-focused meetings.