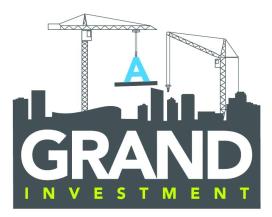 With four distinct and gorgeous seasons, there's no end to the fun that outdoor enthusiasts have year-round in Kent County and throughout Michigan. But there's a whole lot more to the outdoor recreation industry in Michigan than pure fun. It's become big business, and it's a major factor in talent and tourism attraction. State government leaders, along with seasoned business owners and entrepreneurs, are tapping that trend. 
A season for everyone
We've said it before. Whether golf, running, skiing, cycling, boating, swimming, hiking or fishing is your thing, West Michigan has the playground – and season – for you.
At a latitude of 43° N, Kent County, Michigan enjoys a full four seasons. Summer days average 81 degrees. In winter, temperatures fall to 32, on average, bringing about 64 inches of snow each year. Combine those seasonal variations with hundreds of miles of forested trails, thousands of square miles of parkland, dozens of inland lakes, an intricate network of rivers and creeks, and the region's close proximity to northern Michigan ski resorts, world-class golf courses and, of course, Lake Michigan, and you get endless opportunities for outdoor adventure.
Come for a visit!
That opportunity for adventure attracts fun-loving visitors to Kent County and across the state.  In fact, tourism consistently ranks among Michigan's top three industries, with outdoor recreation being a big driver of that tourism.
The economic impact is huge. Travelers in Michigan annually spend about $22.3 billion and generate $3.6 billion in state and local taxes. The tourism industry accounts for 199,900 jobs statewide.
But tourists aren't the only ones enjoying the great outdoors. Plenty of locals love the woods, water, parks, courses and trails, too.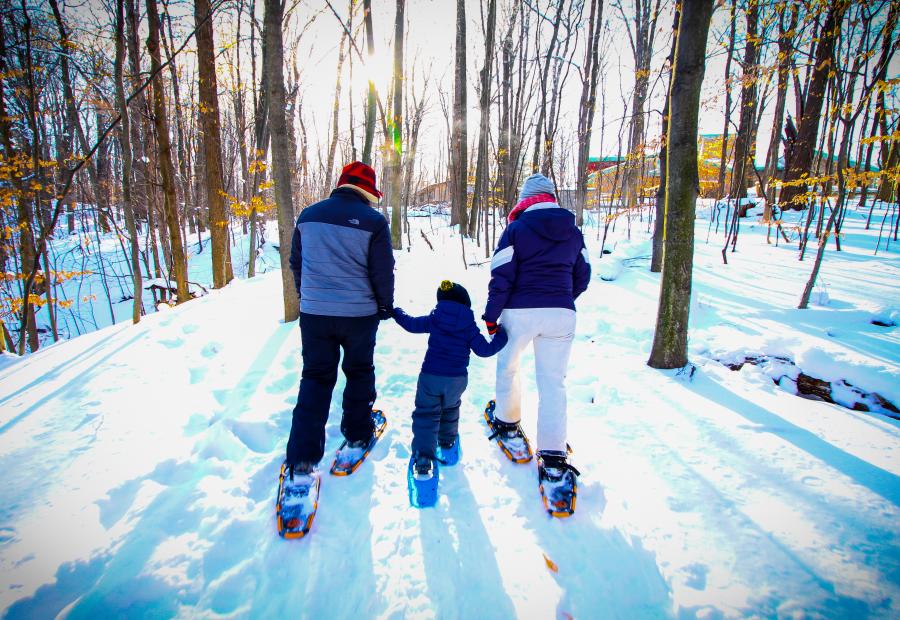 Four full seasons of outdoor recreation opportunities make West Michigan attractive for visitors and adds to the quality of life for residents.
Photo by Experience Grand Rapids
Driving the Michigan economy
According to the Outdoor Industry Association, 63% of Michigan residents participate in outdoor recreation each year. The association points out that investing in outdoor infrastructure attracts employers and active workforces, ensuring those communities thrive economically and socially.
The numbers bear that out. According to a 2017 OIA report, Michigan outdoor recreation generates:
$26.6 billion in consumer spending annually
232,000 direct jobs
$7.5 billion in wages and salaries, and
$2.1 billion in state and local tax revenue
That's why Governor Gretchen Whitmer recently announced that Michigan will join the Confluence of States, a bipartisan organization developing a national platform to grow the outdoor recreation industry, protect the nation's wild places and transform conservation into a driver for economic prosperity. Other members include Colorado, Montana, North Carolina, Oregon, Utah, Vermont, Washington and Wyoming.
At the same time, the governor announced the appointment of a director of the state's new Office of Outdoor Recreation, part of the Michigan Department of Natural Resources. The office was established this past spring to work with industry partners to leverage emerging trends, create effective policy and elevate outdoor recreation opportunities and resources across Michigan.
West Michigan businesses thrive on fresh air
The state made the announcements at Outside Coffee Co. in Grand Rapids in September. The coffee shop is affiliated with Woosah Outfitters, a Grand Rapids-based art and outdoor apparel company whose founder, Erica Lang, says her work is inspired by the stillness and beauty of nature. 
Other local companies find similar inspiration – and economic success – in the outdoor recreation industry. Two of the biggest outdoor brands with roots in West Michigan are Merrell and Chaco, both owned by Wolverine Worldwide, headquartered in Rockford, Michigan.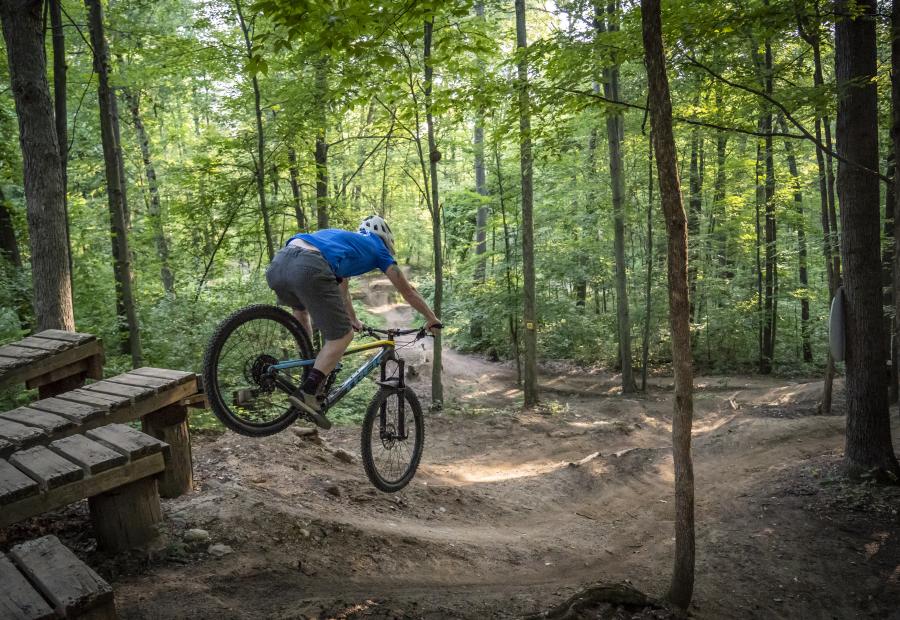 Outdoor recreation has led to the creation of local businesses that support the industry.
Photo by Experience Grand Rapids
Muskegon, a lakeshore community just 40 miles northwest of Grand Rapids, is hometown of Sherman Poppen, the man credited with inventing snowboarding. With a nod to that history, Muskegon-based Marhar Snowboards takes on Michigan winters with its full line of snowboards and related gear. 
And outdoor companies like White River Knives and Scent Lok – well known for their fine craftsmanship and distinctive hunting, fishing and survival products – also call West Michigan home.
Here in West Michigan, we're happy to take our cues from Mother Nature. Thanks to a little sunshine, water, fresh air, and many nurturing hands, we're watching our economy grow.
"A Grand Investment" is an ongoing series exploring the business landscape of Grand Rapids. Michigan's fastest growing metro area and one of the nation's strongest economies, Grand Rapids is fueled by a creative, collaborative spirit that generates global, national and entrepreneurial investment. This series highlights leading sectors of the local economy and underscores the city's suitability for innovation-focused meetings.