The people of West Michigan have a deep love for the Great Lakes, the surrounding watershed and the other natural resources that make Michigan a distinctly beautiful place to live.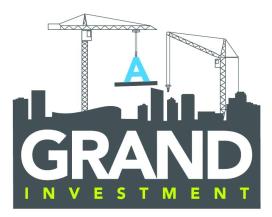 We feel a responsibility to protect these precious and globally significant resources. That's one reason the Kent County Department of Public Works and local stakeholders are determined to find a better way to handle our trash. Collectively, they've drawn a line in the sand – in this case, along the border of the Kent County landfill – and said it's no longer acceptable to simply dig a hole in the ground and bury our trash.
They've decided we can do better, and they have a plan.  If the plan comes to fruition, it could become a global model for how to effectively and sustainably transform solid municipal waste around the world.
Local solutions
Each year, Kent County residents and businesses discard about 2.1 million cubic yards of trash – that's enough trash to fill the Van Andel Arena eight times over.
The Kent County DPW estimates that about 75% of that trash could be reused, recycled or converted. And they know it has value.
In fact, a 2016 municipal solid waste (MSW) report by the West Michigan Sustainable Business Forum pegs the dollar value of the landfilled waste in Kent County in the tens of millions. And, while the value of recyclable plastics and papers has dropped significantly in recent years, the importance of recycling has only increased as consumers produce more MSW each year.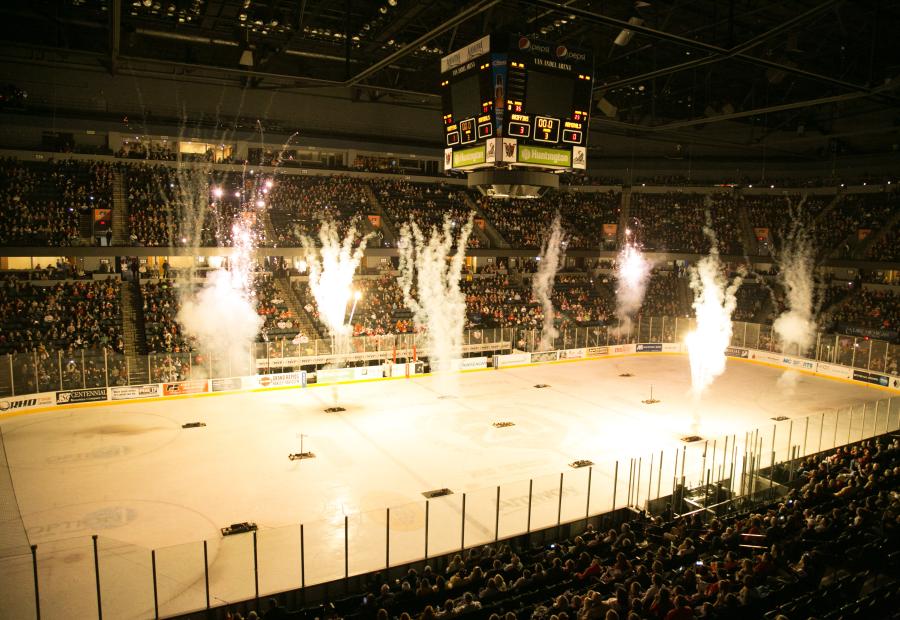 Interior shot of Van Andel Arena during a Griffins Hockey game.
Photo by Grand Rapids Griffins
Last month, in a story about ways the plastics industry is working to become more sustainable, we talked about some of the innovations that Kent County DPW's Reimagine Trash vision was driving. Among the most aggressive county-led sustainability efforts in the nation, Reimagine Trash aims to reduce the area's landfill waste by 20% by 2020 and 90% by 2030. 
"If we could do a better job recycling and reducing how much waste we landfill, we could keep thousands of tons of waste from hitting our natural environment each year," said Kristen Wieland, Communication & Marketing Manager at the Kent County Department of Public Works. "We could also generate millions of dollars to invest in our communities."
The time to develop local solutions is here.
A circular economy
"We need to move from the make, take and use – or linear – economy to a circular economy where we make it, use it, then find a way to reuse it or change its structure so its valuable to someone else," explained Wieland.  "And it's important that we develop ways to do that right here in Kent County so we're not dependent upon the fluctuations of the global recyclables market."
That's where the plan for the Kent County Sustainable Business Park comes in. For the past several years, Kent County DPW has been working with local stakeholders, gathering data and prioritizing project goals to determine the feasibility of developing a sustainable business park on 250 acres of land adjacent to the county's current landfill. The open acreage has been earmarked for a new landfill once the current one reaches capacity – estimated to happen in nine years.
Instead, DPW and its partners envision a more sustainable use for the land – a park where businesses would transform trash into products with new uses including materials for manufacturing, fuel sources for clean energy, compost for agricultural applications, or entirely new products. The park would leverage private sector investment to support a regional circular economy and localize the recycling and conversion process. It would also create jobs, preserve open space, expand research opportunities, generate and use renewable energy and reduce landfill waste, protecting water quality and promoting sustainability.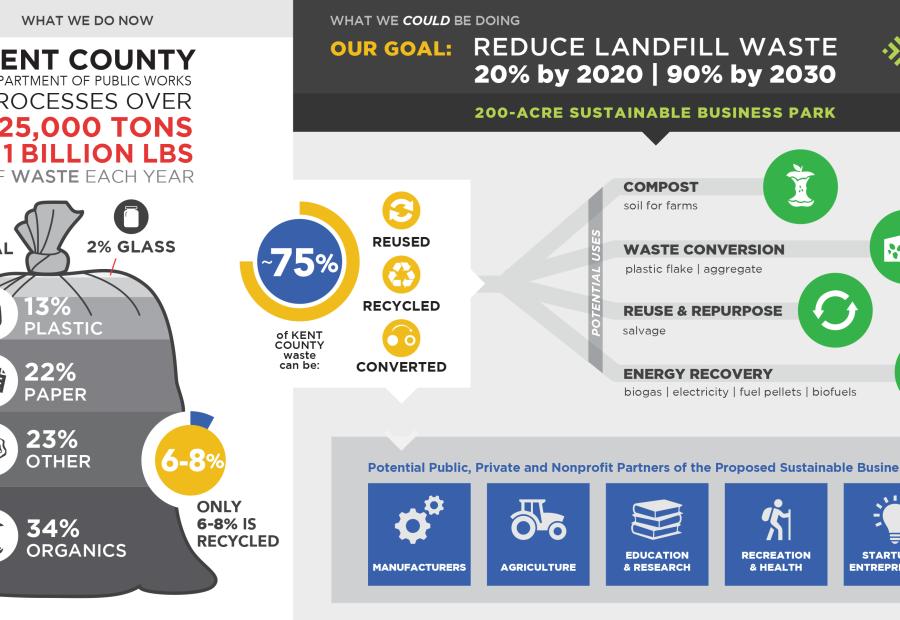 Kent County DPW infographic detailing statistics about their work.
Photo by Kent County Department of Public Works (KCDPW)
The first step is to attract anchor tenants that can sort and begin to process the raw trash. That includes a mixed waste processor that would take the MSW directly from the residential waste collection trucks and sort the paper, plastics, metal, food waste and other materials. Once sorted, the materials can move on to other tenants for further processing.
Based on analyses – both of the waste coming into the landfill and the proven technologies available to sort and process it – about 20-25% of the sorted waste would be organic and could be composted, anaerobically digested, or converted to fuel. Another 10-15% could be recycled and 50-60% could be converted into energy through a physical or chemical transformation, either on-site or off-site. These technologies together would help Kent County DPW reach its goal of 90% reduction in landfilled waste by 2030.
If we bury it in a landfill, it won't fully break down and it will produce gases that are harmful to the environment.
Instead, separating the trash, sanitizing it and utilizing it for something beneficial would bring not only environmental improvements over landfilling it but economic benefits to the entire community. This is precisely why Kent County brought the expertise of The Right Place, Inc. into the fold.
According to Tim Mroz, vice president of strategic initiatives at The Right Place, Inc., this plant would be an anchor, fundamental to the success of the business park. The Right Place is the economic development partner in the Kent County Sustainable Business Park. The organization aims to identify and attract businesses that will be key to the park's success.
Once the primary sorting facility is locked in, plans to expand to second- and third-tier processors and complementary manufacturers can get underway.
For instance, waste conversion processors could turn construction waste into new ash brick, residual organic waste into compost and fertilizers, discarded plastic into plastic flake used to manufacture new clothes and bottles, or wood scraps into wood pellets used to make new pallets and particle board.
"The ultimate goal will be to have a business park where a variety of innovative boutique-type companies process or reuse various components of the sorted waste," explains Mroz. "This might include construction and demolition waste partnerships that would take concrete, wood, drywall, glass or metal waste and reclaim things like gypsum for new drywall or wood fuel pellets for heating."
The technology already exists for much of this reclamation and processing, but the innovation comes in bringing the various components together in a single park.
"The feedstock for the whole thing will be the trucks coming into the landfill entrance, one-quarter mile north of the business park," says Mroz. "Instead of dumping their trash in a hole in the ground, they'll feed the sorting company and the anaerobic digestion plant. Those plants, in turn, feed the companies that create compost or plastic flake or wood pellets, which in turn feed the companies that make clothing and fuel and materials for manufacturing and construction."
Environmental + economic benefits
Mroz and his colleagues at The Right Place think the park makes sense for several reasons.
"Number 1 – the environment," says Mroz. "We're a region surrounded by lakes and in the heart of the Great Lakes watershed. It doesn't make sense to continue to pile up our garbage for future generations. Second, economic growth. There is tremendous business opportunity in sustainable manufacturing and for communities looking for new uses for municipal waste streams. And finally, if this works, it will put us on the map of sustainable regions."
Kent Count DPW agrees and envisions everyone from university researchers, green retailers and artists-in-residence setting up shop to take advantage of the data collection, business start-up and reclamation opportunities.
While the entire project is still in the "proof of concept" phase, it's received initial support from the Kent County Department of Public Works Board.
"In October 2018, the board gave us three years to complete the proof of concept. That means we'll need to bring companies and the public to the table to determine if this will work," explains Wieland. "If at the end of the three years, we can't prove the concept, we'll need to begin permitting for the landfill because that process will take several years."
So far, stakeholders have generated interest from about two dozen potential tenants and are vetting their capabilities. As they do, they are listening closely to the needs of the community and remain optimistic about their ultimate success. After all, there's a lot at stake.
"We can no longer perpetuate the act of burying millions of cubic yards of trash. Our children and our region deserve something better," contends Kent County DPW Director, Darwin Baas. "We've matured as a community. We have the resourcefulness to lead this change across the country. Our hope is to transform what was destined to be landfill into a community resource that will help West Michigan become a leader in reclaiming, recycling, repurposing, reducing and reimagining waste."
"A Grand Investment" is an ongoing series exploring the business landscape of Grand Rapids. Michigan's fastest growing metro area and one of the nation's strongest economies, Grand Rapids is fueled by a creative, collaborative spirit that generates global, national and entrepreneurial investment. This series highlights leading sectors of the local economy and underscores the city's suitability for innovation-focused meetings.