Our most recent story on manufacturing in West Michigan highlighted the variety and growth of this region's manufacturing base.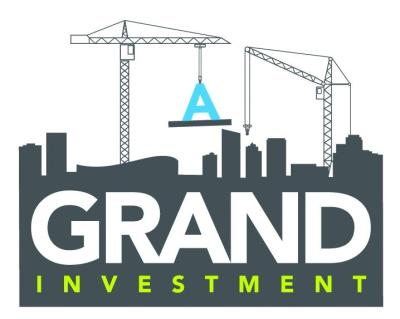 Manufacturing jobs grew 23 percent in West Michigan between 2009 and 2014 according to The Right Place. And the region's manufacturing exports were valued at $7.9 billion 2016, ranking the area #42 in the country in exports.
Noting the region's more than 141,315 manufacturing jobs and 2,452 established manufacturing companies, experts point to West Michigan manufacturers' diversity and penchant for collaboration as reasons for the booming manufacturing economy here. But local executives also credit a strong West Michigan work ethic.
We take a deeper dive into those factors in this story, which looks at two of the region's global manufacturers – Medbio Inc. and Plasan North America – to see how and why West Michigan figures into the business success of these two very diverse companies.
Just considering the products made, it would be hard to imagine two more different companies than Medbio Inc. and Plasan North America.
Medbio is a contract manufacturer making components used in a variety of surgical procedures – cardiovascular, thoracic, orthopedic, neurological and more. For instance, Medbio manufacturers the iTClamp for iTrama. The product provides temporary control of severe bleeding by sealing the edges of a wound until it can be surgically repaired. Medbio also manufactures a range of implantable components for customers – we're talking tiny, intricate devices used inside the body.
Plasan, on the other hand, makes composite materials for the commercial automotive and defense industries. On the commercial side, the company engineers and manufactures lightweight carbon fiber roof and hood components for instance, for the Chevy Corvette. On the defense side, its Ballistic Protection Solutions help ensure that crew and passengers survive enemy attack. Here we're talking relatively massive components designed to protect the body from the outside.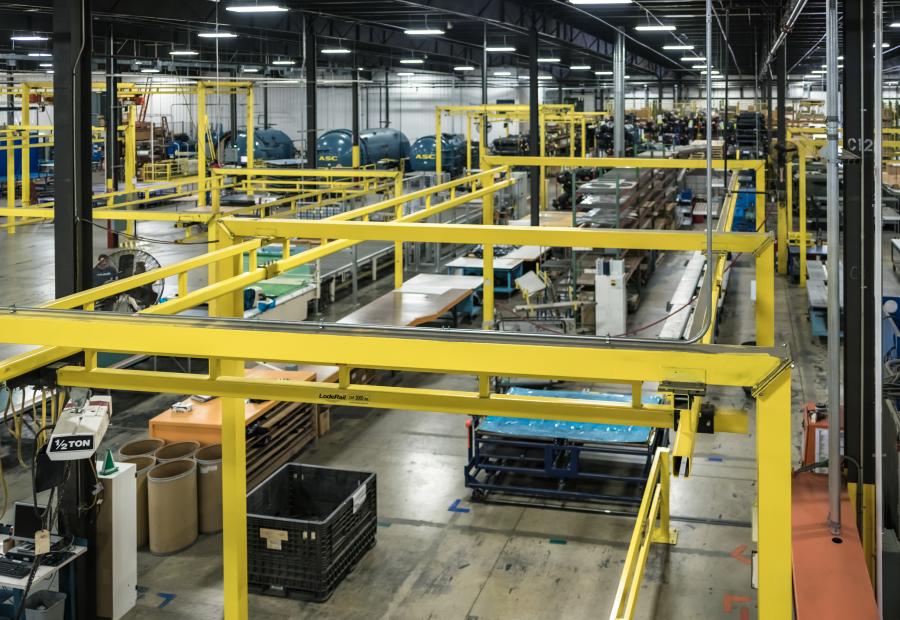 Plasan Carbon Composites
Photo by Photo Courtesy of Plasan Carbon Composites
But dig deeper and you find surprising similarities – among them, a huge respect for the West Michigan workforce and a steadfast commitment to collaboration.
Chris Williams, president and CEO of Medbio, credits "the majority of our success" to the company's 160 West Michigan workers.
"I believe the company is successful, in great part, because we've hired people from West Michigan who are all deeply committed to customer satisfaction," Williams said. "We hire like-minded individuals who take pride in workmanship and in delivering high quality products to our customers. Our industry lends itself to this because we're making products designed to save lives."
Williams notes that this unique factor means consistency and quality are critical to maintaining a strong customer base in the medical device industry.
"Commitment to high quality, precision manufacturing and customer satisfaction are even more important in medical device manufacturing than in other industries," Williams said.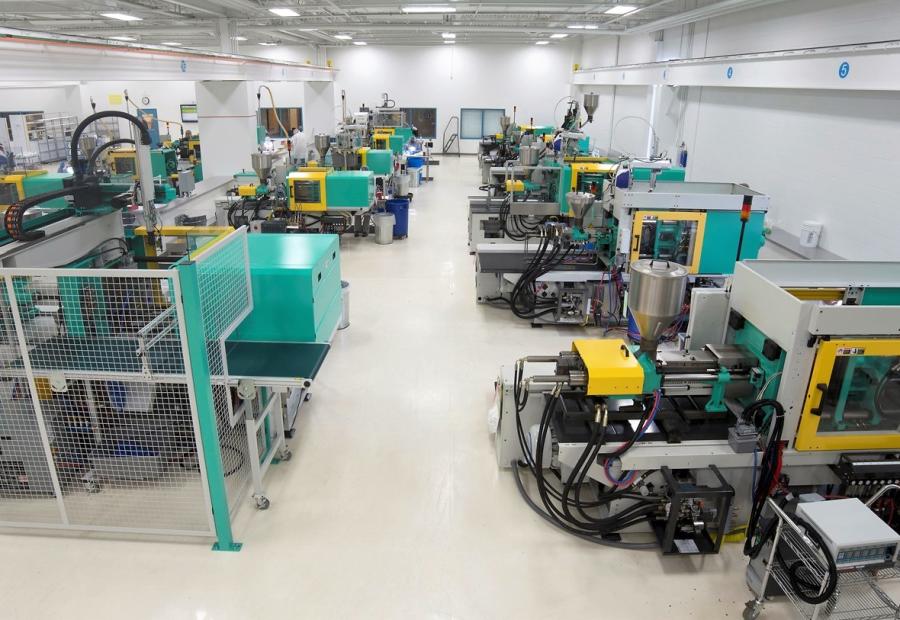 MedBio
Photo by Courtesy of MedBio for AGI story
Customer satisfaction and retention are also the keys to growth in the industry.
"If a customer wants to move their product to another company, it's a lengthy process and the cost is very high," Williams explained. "Our customers are looking for long-term partnerships, so customer satisfaction and retention are what drive our growth."
Likewise Adrienne Stevens, president & CEO for Plasan Carbon Composites, Inc. and Plasan North America, Inc., said her company values the West Michigan workforce.
"We take pride in our work, it's our personal signature, and we're committed," Stevens said of the company's more than 500 employees in Walker, a suburb on the northwestern border of Grand Rapids.
Plasan, headquarted in Sasa, Israel, was attracted to West Michigan because of the region's strong work ethic and easy access to both customers and the supply chain of needed materials.
Most of the company's engineering for defense technologies originates in Israel. However, Stevens said the company is looking to expand its engineering resources in West Michigan. Engineering for the company's commercial products is accomplished near Detroit, in Wixom, Michigan.
"Our company culture is entrepreneurial, customer-focused and values speed, quality and innovation," Stevens said.
Combine the highly-valued West Michigan workforce with a commitment to industry collaboration and you've got a recipe for economic success.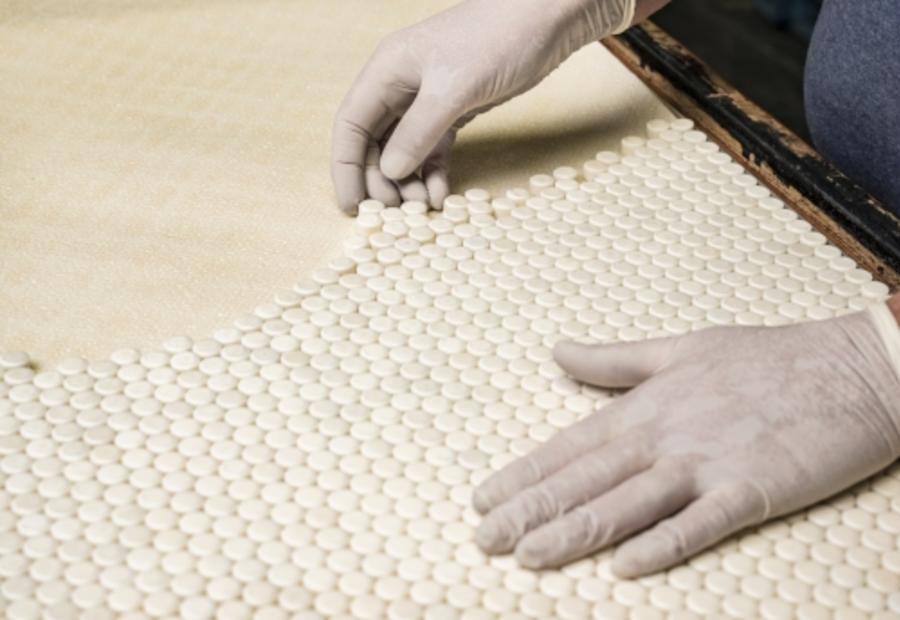 Plasan Carbon Composites
Photo by Photo Courtesy of Plasan Carbon Composites
An outgrowth of the region's commitment to collaboration is The Right Place/MMTC-West Manufacturers Council. The group includes nearly 50 manufacturing leaders and presidents of area colleges and universities. Their goal is collaboration to promote, facilitate and advocate for best-practices manufacturing in West Michigan. They problem-solve, discuss best practices and share lessons learned.
But the effort doesn't stop there. Various manufacturing industries have formed their own councils and collaboratives to innovate, take advantage of complementary skill sets, create efficiencies and attract investment and talent.
MiDevice, for example, is comprised of 28 leading medical device manufacturers and suppliers in Michigan. The group was convened by The Right Place regional economic development organization. The consortium works to grow the West Michigan medical device industry into a nationally recognized business cluster by encouraging collaboration among members.
Williams is a member of MiDevice and also chairs The Right Place/MMTC-West Manufacturers Council.
"Both groups are unique in that the amount of interaction is remarkable," Williams said. "We tour members' facilities, share best practices and processes, what works and what doesn't – it's a little unusual. People are a bit surprised by the openness displayed in the groups."
MedBio
Photo by Courtesy of MedBio
West Michigan's aerospace and defense industry is also collaborating through participation in the Michigan Defense Center, formed in 2006 to target statewide defense and homeland security opportunities for Michigan businesses. The effort has paid off with Michigan ranked #2 in the 2017 PwC Aerospace Manufacturing Attractiveness Rankings and Grand Rapids now considered one of the most diverse aerospace and defense material supply chains in the country.
With a workforce driven by quality and leadership committed to collaboration, West Michigan companies are leading the way for innovative manufacturers nationwide.
A Grand Investment is an ongoing series exploring the business landscape of Grand Rapids. Michigan's fastest growing metro area and one of the nation's strongest economies, Grand Rapids is fueled by a creative, collaborative spirit that generates global, national and entrepreneurial investment. This series highlights leading sectors of the local economy and underscores the city's suitability for innovation-focused meetings.