With roughly 10,000 athletes participating in its winter and summer events, the Meijer State Games of Michigan is the largest sports festival in the Great Lakes State. The upcoming Summer Games will take place on June 25th through 28th, and for athletes in several sports, the events provide an opportunity to compete for the most legitimate version of a state championship available.
On one hand, competitions like the hockey championship are contested in a tournament format by regional all-star teams. These teams comprise the elite high-school-aged ice hockey players in Michigan. For these athletes, winning gold means that you outlasted the best of the best.
Conversely, there are other sports that, for one reason or another, don't yet attract Michigan's elite athletes in large numbers. So, if you're in the Grand Rapids region in late June (or in late February for the winter events), and you're looking to give your competitive energy a healthy outlet, here are the sports that give you the best opportunity to win that state championship medal you always wanted. And, as an added bonus, a Meijer State Games medal earns you a spot in the championship showcase of the National Congress of State Games' The State Games of America.
1. Swimming - East Kentwood High School Aquatic Center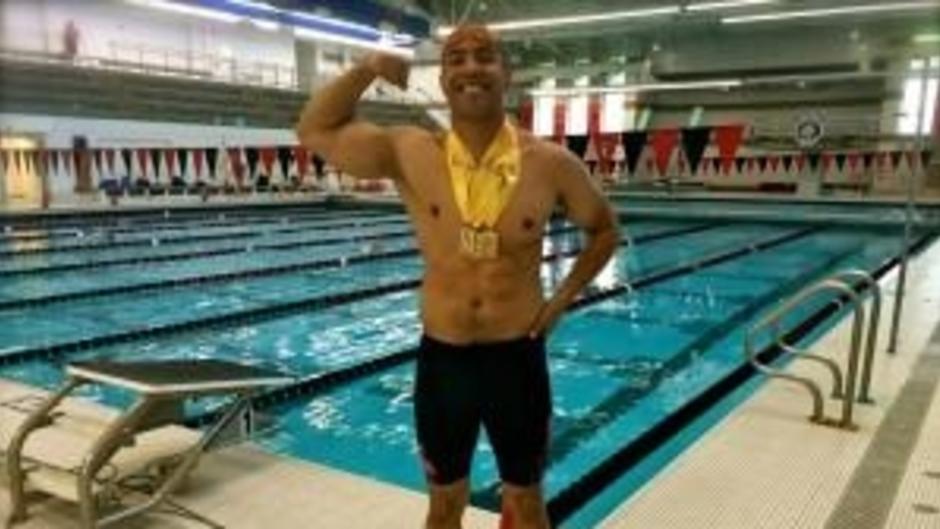 Meijer State Games of Michigan
---
The Meijer State Games of Michigan's swimming event is a short-course-yards meet held during the beginning of what is traditionally the long-course-meters season. While the event attracts an acceptable number of participants from the younger age groups, almost no high-school-aged swimmers participate. This leaves plenty of opportunities to pick up a medal with minimal difficulty for any high school swimmers that aren't excited about swimming in long-course meets that weekend.
Also, the same holds true for the master's swim meet held in the afternoon. If you are at least 18 years old, you can enter the meet and compete in as many events as you want against other swimmers in your five-year age bracket. For the record, this provides master's swimmers with as many as 11 separate chances to take home a gold medal.
2. Track & Field - East Kentwood High School Stadium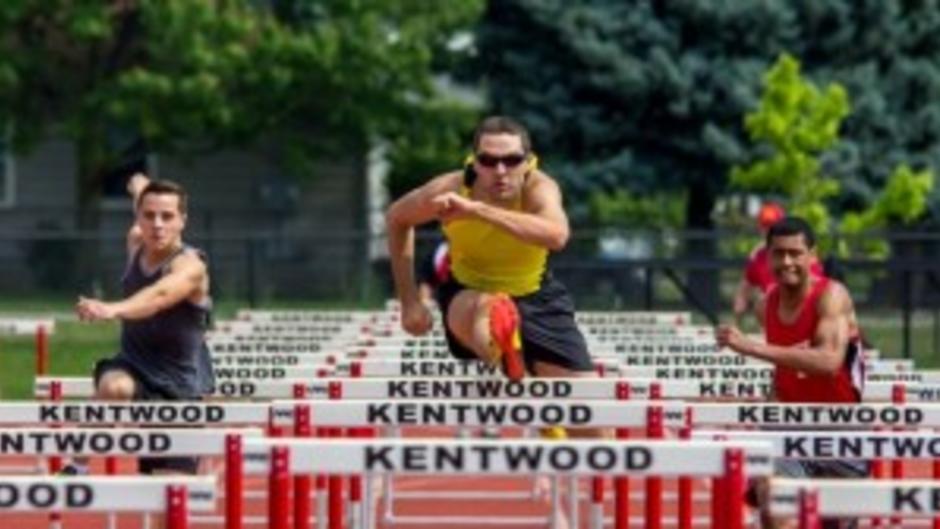 6-11 Track
Photo Credit: Meijer State Games of Michigan
---
While competitive swimming still enjoys widespread participation by Michigan athletes even after they've finished their college careers, the same cannot be said of track and field. Within a one-month span, Michigan Masters Swimming and Michigan Track & Field each held their respective seasonal state championship events. The swimming event drew nearly 400 participants and the track yielded fewer than 50.
Coincidentally, track season concludes in June, and capable young runners will be in fantastic shape, so winning medals against a light field of competitors should be a cinch for high-school-aged athletes. For master's runners, the competitors are sparse and the age groups are plentiful, so it is difficult to compete in multiple track & field events at the Meijer State Games and not win a medal.
3. 7-on-7 Football - The Lowell Showboat, Lowell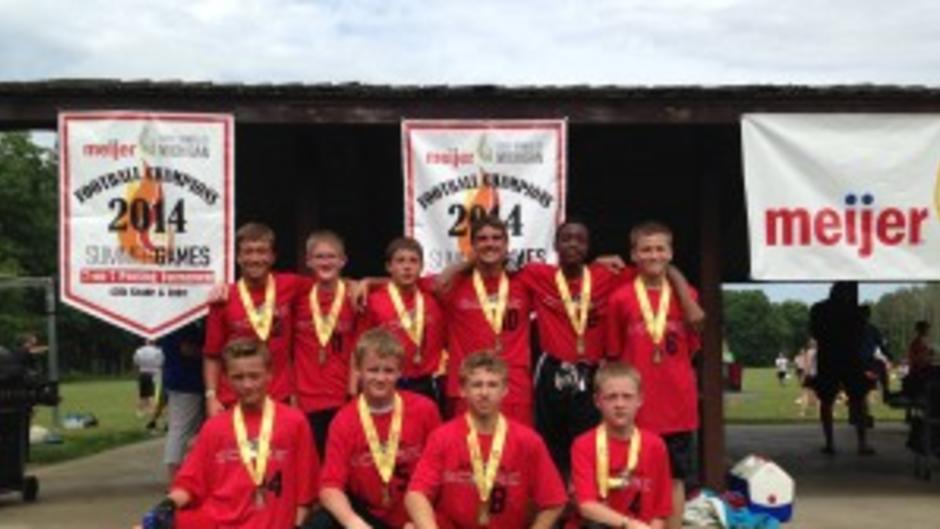 Football
Photo Credit: Meijer State Games of Michigan
---
If you still harbor resentment against the school that ended your run for a high school football championship last season, this is your opportunity to win a state championship along with a measure of revenge. The 7-on-7 Football Tournament is contested by grade level for grades six through 10, and then 11th and 12th graders compete together in divisions based on the size of their schools.
Winning the tournament is made even more rewarding by the state championship banners awarded to the winning teams, which gives greater legitimacy to the victory. So, if you can put enough members of your high school team together, you'll get what Napoleon Dynamite's Uncle Rico always craved: one more shot to take state.
4. Virtual Rowing
Virtual Rowing
Photo Credit: Ben Bradshaw
---
In what currently represents the only opportunity to win a Meijer State Games of Michigan medal without physically visiting West Michigan, rowers can sit on the Concept2 rowing machines at their home gyms, log the time recorded in the machine's memory, and wait to see if they medaled in the event. The 2015 competition was the first year of the event, and almost every rower left with at least one medal.
For the serious rowers reading this, the virtual rowing competition represents one of the few opportunities you'll ever have to win a rowing championship without having to step into a literal boat. And, since almost every rower and crew team member has to log hours on a Concept2 rowing machine anyway, they might as well earn some hardware for the effort.
5. Snowball Softball - Art Van Sports Complex, Rockford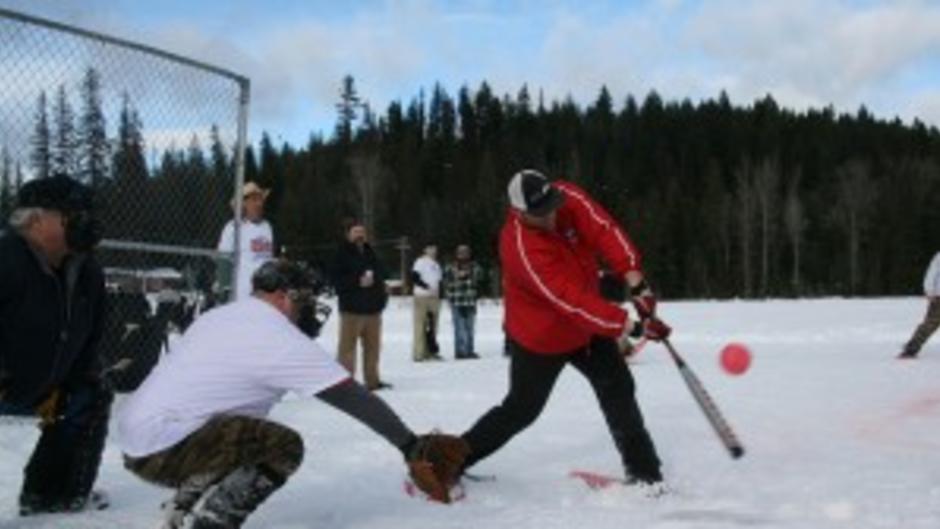 Snowball Softball
Photo Credit: P. Cox
---
If your company, church or neighborhood softball team is lamenting the fact that there are no opportunities to play organized softball in the winter, then lament no longer. The Meijer State Games of Michigan offers your team an opportunity to compete for bragging rights as a recognized state softball champion, and the fact that the game is played under the chilliest of conditions just means that you'll have an even more interesting story to tell at the local watering hole when you're explaining where the medals around the necks of you and your teammates came from.
6. CrossFit - CrossFit Grand Rapids, Wyoming
Crossfit
Photo Credit: CrossFit Grand Rapids
---
If you train in CrossFit, first of all, you're a better man (or woman) than I am. Second, if you've been doing the CrossFit workouts and have never participated in an actual CrossFit competition, this year will be the first time the Meijer State Games of Michigan will host a CrossFit competition. Not only is this an opportunity for you to sneak in and potentially win a CrossFit state championship before the event attracts massive attention in the future, but the $400 grand prize awarded to the winner provides plenty of additional incentive for you to finally get over your competitive shyness.
7. 5K Run - East Kentwood High School Cross Country Course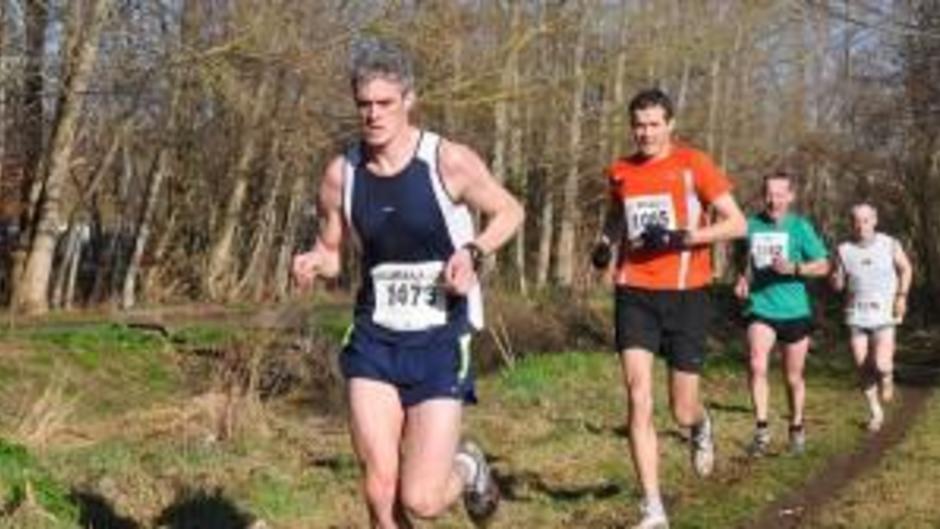 Cross Country
Photo Credit: Peter Mooney
---
We've all seen the stickers on the bumpers of cars that say 13.1 (half marathon) or 26.2 (full marathon), which are intended to indicate distances the drivers of those vehicles have run in a competitive setting. Well, if the mile sticker on the back of your car has a numeric value of at least 3.1 you should definitely run the 5K at the Meijer State Games of Michigan.
Thanks to the magic of age and gender divisions, 18 of the 39 athletes that participated in the 2014 race received gold medals, and only two athletes failed to medal at all.
8. Boxing - St. Mary's Activity Center, Grand Rapids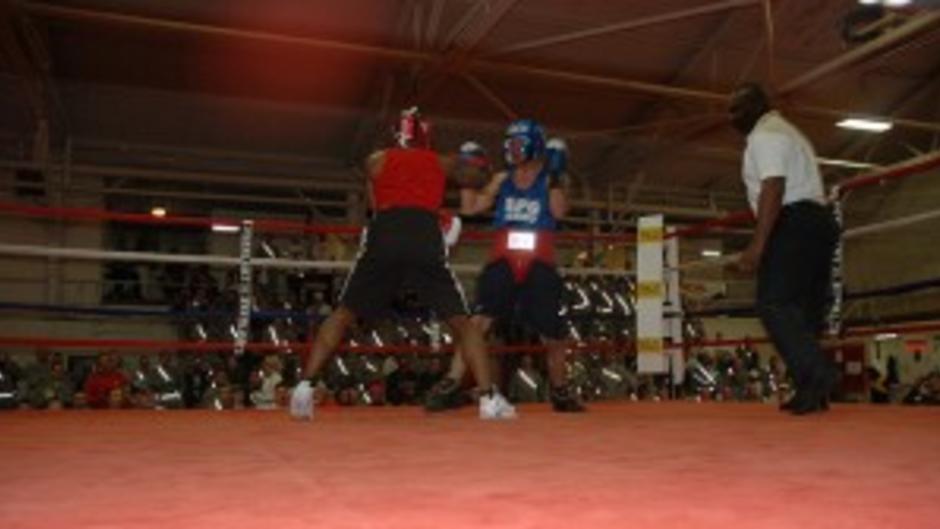 Boxing
Photo Credit: Aberdeen Proving Ground
---
At the Meijer State Games of Michigan, boxing isn't contested in a tournament format. Instead, head-to-head match-ups are arranged between well-matched contestants with gold medals awarded to the winners and silver medals awarded to the losers. In other words, you can literally do no worse than being awarded a silver medal for competing in the Games, so you have a 100 percent chance of medaling.
9. Horseshoes - Wedgewood Park, Grandville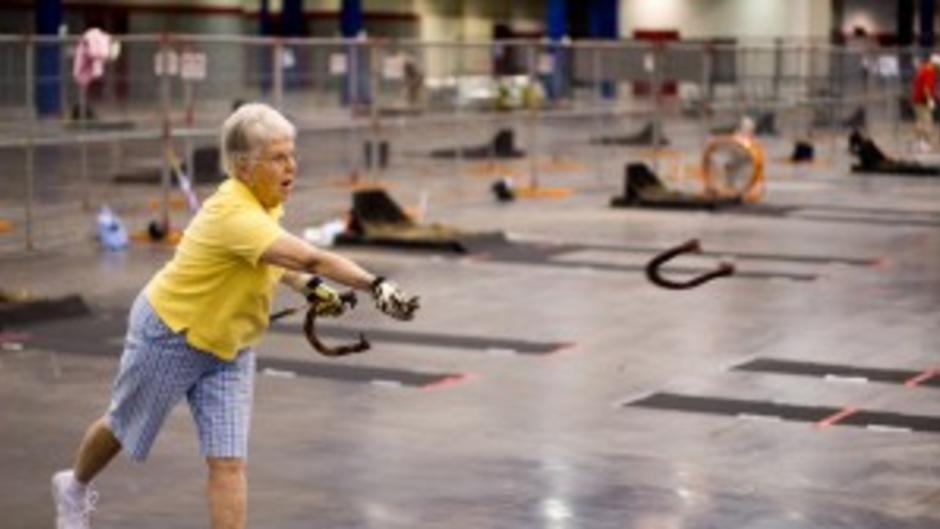 Horseshoes
Photo Credit: Michael Dougherty
---
Horseshoes is a serious sport to some people. To others, its a game played primarily during family reunions and 4th grade birthday parties. Well, if horseshoes falls into the latter category for you, you're in luck. The Meijer State Games of Michigan allows amateur horseshoe players to compete in the B division, thereby creating a chance for people that might not be classically trained (or classically athletic) to show off their hand-eye coordination.
It is important to point out that, unlike the horseshoe games at your family reunion, absolutely no alcohol is permitted during the State Games, so your courage will have to be all natural, and not of the liquid variety.
10. Bowling - Spectrum Lanes, Wyoming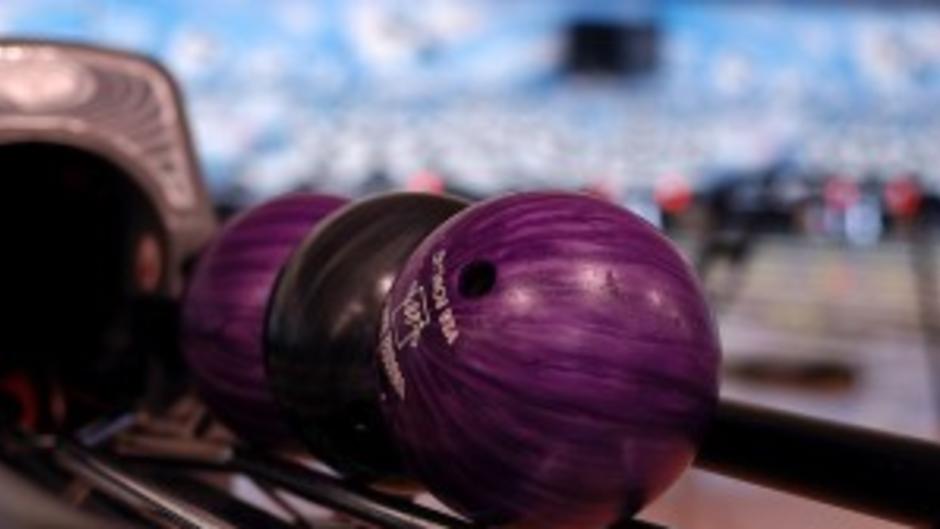 Bowling
Photo Credit: Flickr user a4gpa
---
At the last Summer Games, there were so few female bowling participants in the high school age division that the lone girl that bowled received a gold medal, and the same thing happened during the 2015 Winter Games as well. If you're in high school, chances are you've bowled with friends at one point or another, so you might as well bring your friends to the bowling alley to compete with medals on the line as opposed to simply intra-group bragging rights.
As an added bonus, bowling is one of the few sports contested at the Meijer State Games in both the summer and winter, and it is easily the most accessible and recreational of the multi-Games sports. Not only can you win medals, you get to win them twice a year. Besides, you get to do your medal winning in a bowling alley, and there aren't many places that are more fun to hang out in general, let alone win things.
Never miss a post!
Sign-up for the Insider Experience blog.