Holiday school breaks are the perfect time to spend with family and friends while exploring Grand Rapids. If you want to get your family and guests out of the house and away from the television, there are loads of fun and educational activities and events going on in the Grand Rapids area all month long.
In no particular order, here are twelve smart ideas to take advantage of in Grand Rapids while the kids are home from school.
Immerse Yourself in Nature
This year, Blandford Nature Center is offering two sessions of Seasonal Winter Break Camps for kids in kindergarten through sixth grade. Each day, the camp focuses on a different topic from winter survival to snow art. The camps are sold at a per-week price, and costs between $90 and $144 depending on the session and your Blandford membership status.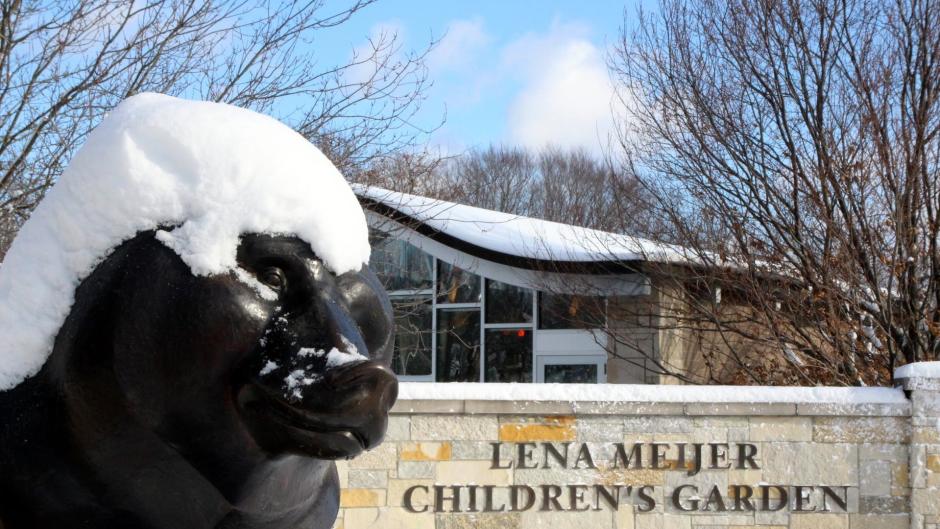 Are you ready to see the world covered in snow? This bear doesn't seem to mind.
Photo Credit: Frederik Meijer Gardens & Sculpture Park
---
Garden Party
Frederik Meijer Gardens & Sculpture Park always has something beautiful for guests to enjoy in all four seasons. Bundle up your child for a Winter-Time Walk in the Lena Meijer Children's Garden, followed by a campfire in the log cabin. Walks are on Tuesdays at 10:15AM and 11:15AM, or Saturdays at 11:15AM. Walks are also free with admission. On December 27, Frederik Meijer Gardens hosts a Kids' Art Exploration Camp, which is $30 for members and $38 for non-members. The camp is perfect for six- to eight-year-olds who would love to create three-dimensional art with oil pastels and tissue paper.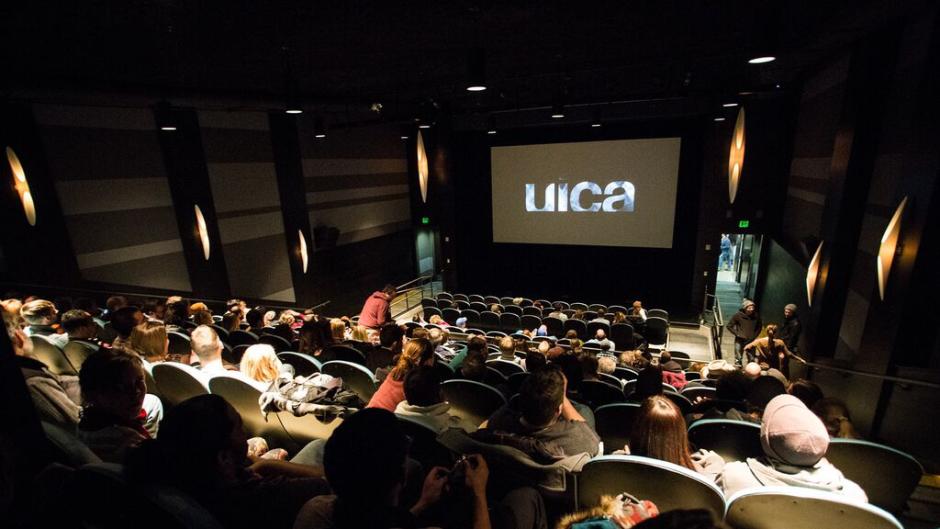 Have a cinematic experience unlike any other at the Urban Institute for Contemporary Arts.
Photo Credit: Urban Institute for Contemporary Arts
---
See a New Film
The Urban Institute for Contemporary Arts only shows documentaries, independent, or international films – all great for broadening cinematic horizons. The Breadwinner film starts on January 5 and follows a young girl in Afghanistan in 2001 who must dress as a boy to help her family. Tickets are $8 for non-members or only $4 if you're a member.
Get Lost in Pages
Grab some new books to pass the winter hours, and if you have a Saturday morning to spare, check out Mindstorm Saturdays at the Grand Rapids Public Library. From 10AM - 12PM on December 16 and 23 and January 6, drop in and explore the art and science of robotics using LEGO Mindstorms EV3 kits. There is no pre-registration necessary and it's free.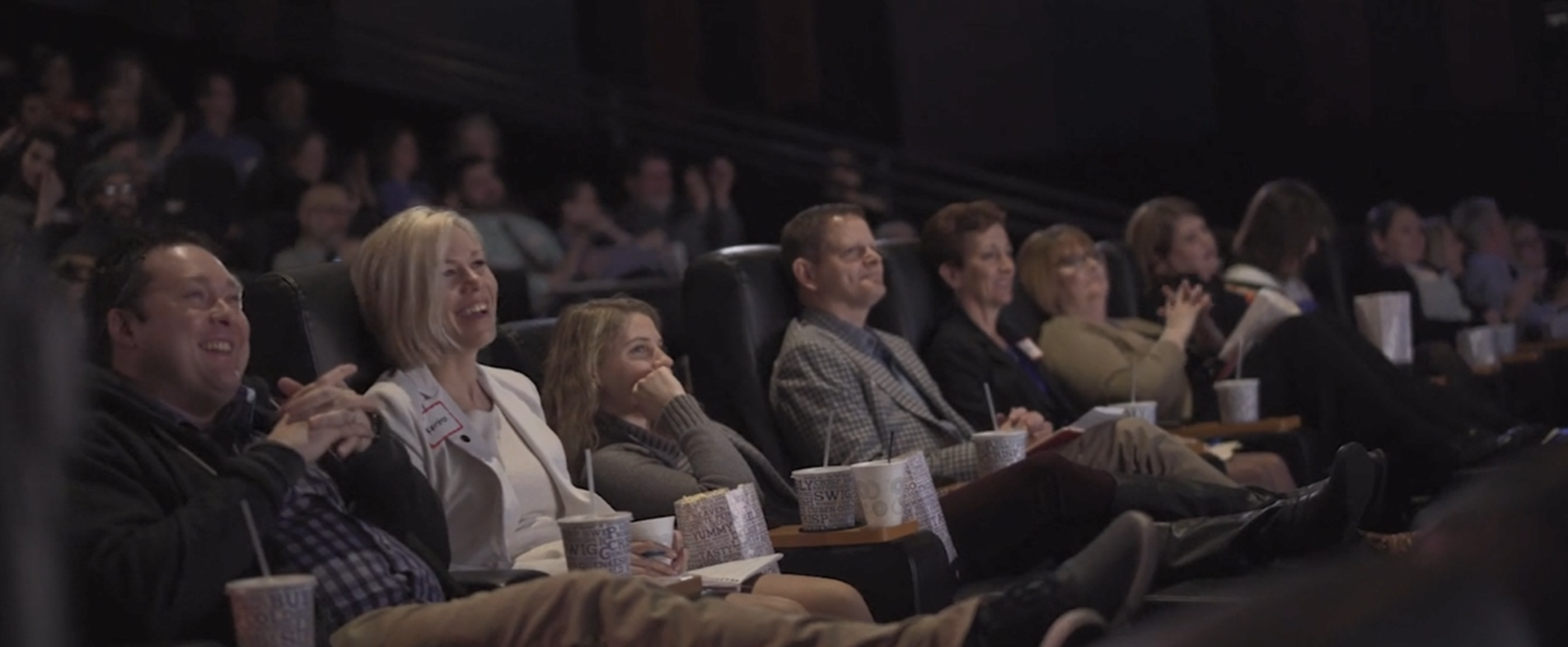 Your family will be transported into a galaxy far, far away with an IMAX film at Celebration! Cinema.
Photo Credit: Celebration! Cinemas
Explore a Galaxy Far, Far Away
Star Wars: The Last Jedi in IMAX at Celebration! Cinema North – perhaps not the most educational activity on the list, but a fun must-see this season that will get imaginations soaring. At Celebration! Cinema, the kids will love the huge IMAX screen or donning 3D glasses to see this blockbuster in a unique way.
Eat Your Art
Check out the Grand Rapids Art Museum in downtown Grand Rapids during the much-needed holiday break. After paying admission, Drop-In Studio: Winter Break Weekdays is open December 26 - 30. Work with architect, Kulapat Yantrasast, to build a structurally sound and aesthetically pleasing gingerbread house!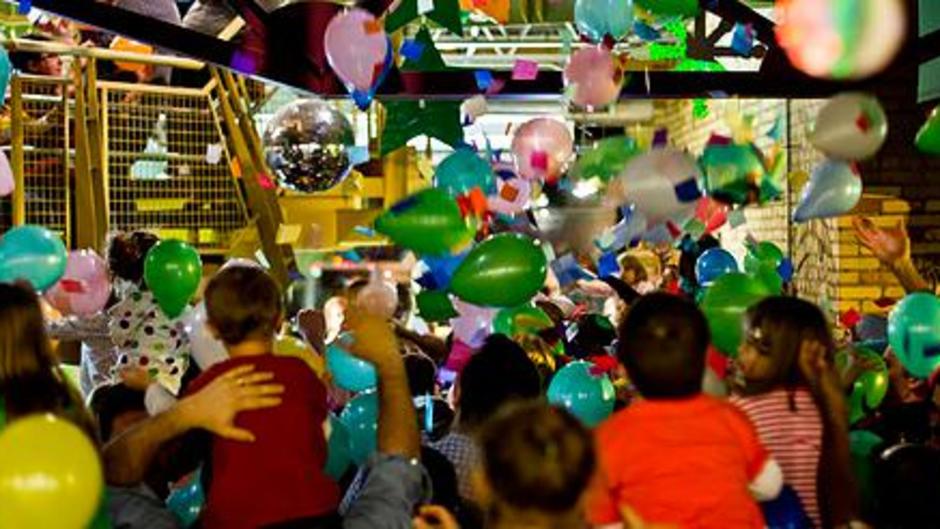 Little ones can ring in the New Year and still make their bedtime at the Grand Rapids Children's Museum's New Year's Early Eve celebration.
Photo Credit: Grand Rapids Children's Museum
---
Ring in 2018 Early
Help the kids get pumped for 2018 at the New Year's Early Eve celebration at the Grand Rapids Children's Museum. Tickets for the event are $12 ($10 for members), and every attendant will get to build a noisemaker for the real countdown at midnight and enjoy a balloon drop after the early countdown at 7:30PM.
Turn Winter Break into Summer Vacation
Are you already dreading winter and wishing for a day at the beach? Bring your beach towel to the East Grand Rapids Kent District Library on Friday, December 29, and experience a small piece of summer vacation at A Day at the Beach. The Kent District Library also has a whole calendar full of free and fun events throughout break if you would rather embrace the winter chill.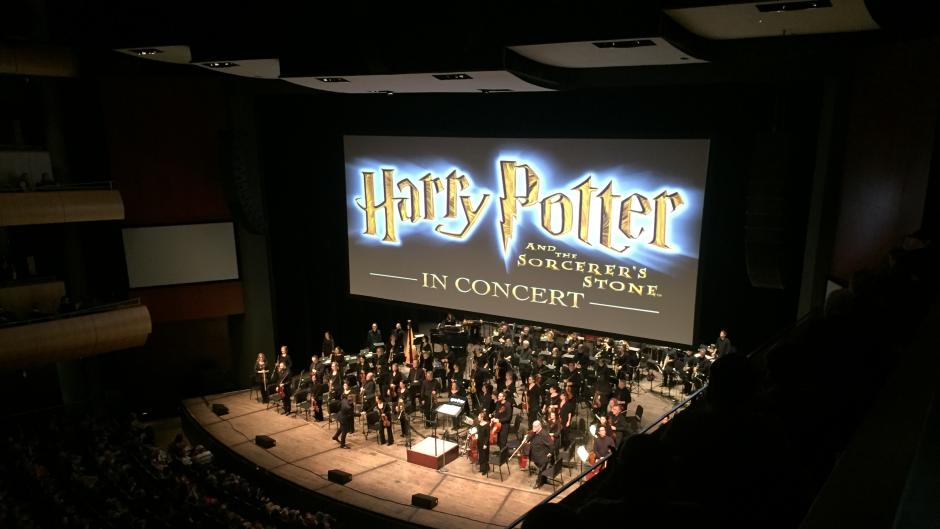 The Grand Rapids Symphony is known for bringing kid-friendly classics, like Harry Potter and Pokemon, to life at the DeVos Performance Hall.
Photo Credit: Experience Grand Rapids
---
Date Night at the Symphony
Take the kids on a date night to see experts in their craft. The Grand Rapids Symphony presents Cirque de Noel on December 21 and 22, or see the Pokemon Symphonic Evolutions on January 6 at DeVos Performance Hall. Tickets start at $42, and vary by seat and event.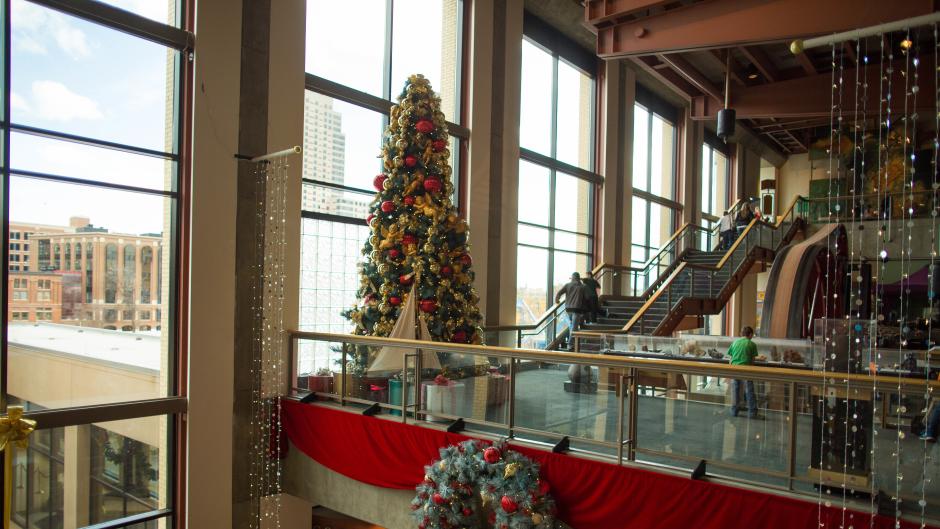 The science of Michigan winter is a major focus during the Grand Rapids Public Museum's winter break programs.
Photo Credit: Grand Rapids Public Museum
---
Dive into the Supernatural
Maybe you're headed to the Grand Rapids Public Museum to see the newest exhibit, "Dragons, Unicorns, and Mermaids," but if you can make a Tuesday visit, then you and the family will be able to experience Science Tuesday. The Public Museum's monthly focus is on exploring the science of snow every Tuesday in December from 10AM - 2PM.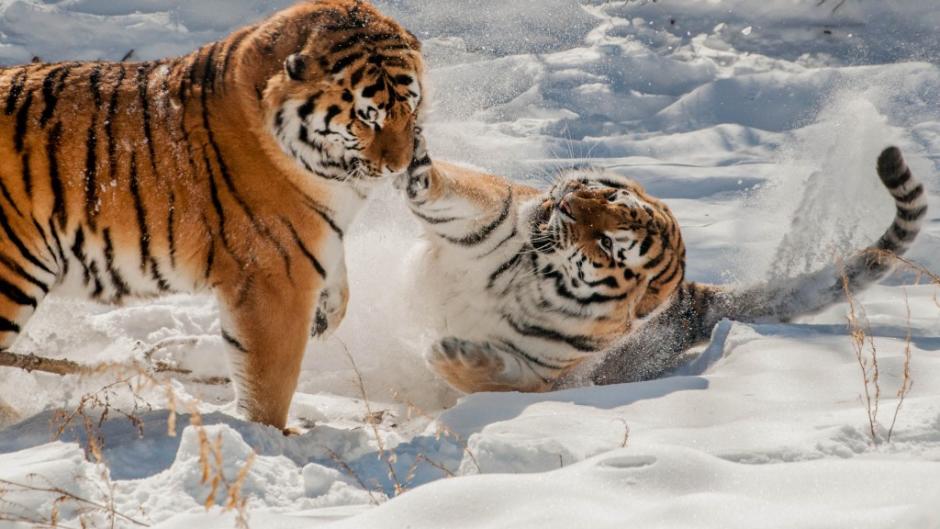 Even the animals at the John Ball Zoo have fun during Michigan's snowy winter!
Photo Credit: Tina Cox
---
Take a Walk on the Wild Side
If your child asked for a pet for Christmas, maybe Santa could substitute for a chance to learn with awesome animals. John Ball Zoo is offering six days of Winter Break Camps for kindergarten through fifth graders. Registration is now open and kids can sign up for one day or as many as they want. Each day of camp addresses a different topic, and the cost is $50 per day for members or $55 per day for non-members.
Become a Master Chef
Sur La Table in Breton Village Shopping Center offers great "Kids Cook" classes, which you can find on its December calendar. Over break, try cookie decorating or making pasta from scratch, or enroll a cooking-curious teen enroll in a three-day chef series for $150. These attendees will learn knife skills, fundamental recipe knowledge, and will make dishes from all over the world. Prices for the individual classes vary, but are listed on the calendar. Make sure you register in advance for these classes!

Looking for more fun, educational activities for your holiday break? Check out the Experience Grand Rapids event calendar for more ideas!
Never miss a post!
Subscribe to the Insider Experience blog.