Happy New Year! As you think about the coming year and start vacation (or staycation) planning, Grand Rapids needs to be on your radar. With an endless calendar of events, live music all year long, and a dining scene that rivals cities twice our size, there's something for everyone.
To get you started, we've curated a list of 18 can't-miss things to do while you're here this year. And if you're local, we challenge you to try to accomplish the list below as well.
Ready, set, go!
Winter
Show off your hot skating skills as Rosa Parks Circle turns into an ice rink each winter.
Photo Credit: Experience Grand Rapids
---
1.  Skate in Rosa Parks Circle
In a true celebration of the season, the downtown plaza, Rosa Parks Circle, is the go-to spot during winter. The outdoor amphitheater flips to a community ice skating rink. Forgot your skates? No worries – they're complimentary with admission. Adults $3, Youth $1.
2.  Check out Beer Month GR
In Beer City, USA, it feels like every month is Beer Month GR. But from February to March, local restaurants, bars, and breweries honor Grand Rapids' brewery scene during the month-long celebration of the more than 60 breweries in the area. From city-wide food and beer specials to special themed hotel packages to the annual Winter Beer Fest at Fifth Third Ballpark, there's something to keep everyone "hoppy."
February 15 - March 15, 2018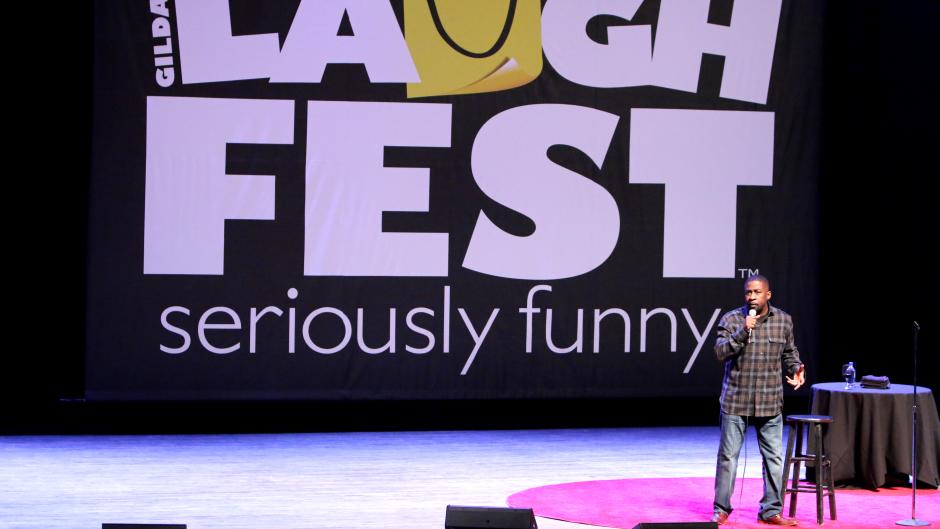 Enjoy a night (or two) out on the town during LaughFest as proceeds from the comedy shows benefit Gilda's Club Grand Rapids.
Photo Credit: LaughFest
---
3.  Attend LaughFest
LaughFest is the perfect way to laugh your way out of the winter blues. It's the country's first community-wide festival of laughter. It's presented by Gilda's Club Grand Rapids who hosts nationally acclaimed comedians and an expansive program of standup shows, films, showcases, and improv – all to celebrate laughter for the health of it. All proceeds benefit the organization who offers free community education, support, and workshops to support emotional health. This year, don't miss The Daily Show's Trevor Noah, web series sensation, Maria Bamford as well as Weird Al Yankovic and Tiffany Haddish.
March 8 - 18, 2018
4.  Cheer on the Grand Rapids Griffins
Our hometown hockey team (and reigning Calder Cup champions) the Grand Rapids Griffins play at the Van Andel Arena. The team keeps you entertained with action on and off the ice and also host themed nights for kids of all ages. Dress up for Star Wars night and don a cape for Superhero night.
Spring
5.  Attend Opera Grand Rapids' "The Marriage of Figaro"
It's the 50th Anniversary of Opera Grand Rapids, Michigan's oldest professional opera company. Since 1967, OperaGR has held 128 performances and is displaying one of its most exciting seasons yet. Don't miss its performance of Mozart's "The Marriage of Figaro," a homage to the company's original first performance.
May 4 - 5 at DeVos Performance Hall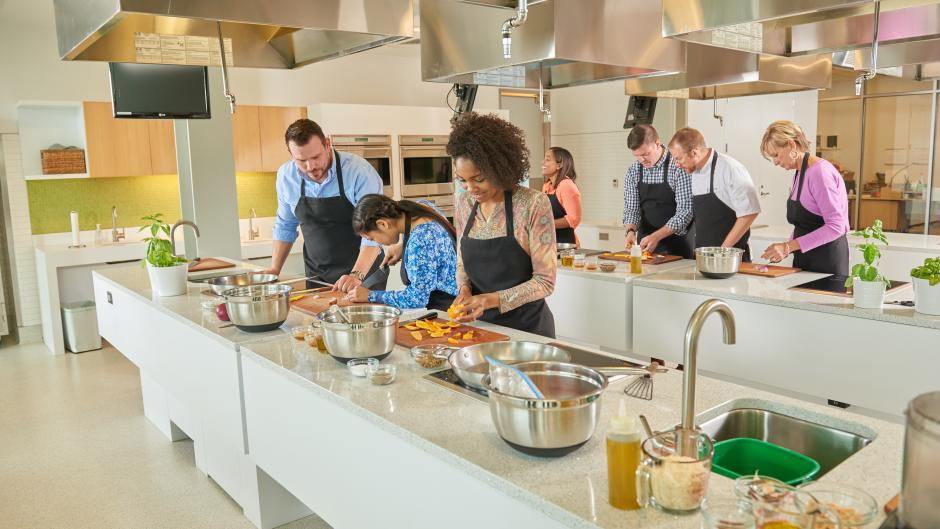 Downtown Market offers cooking classes for all ages and skill levels!
Photo Credit: Downtown Market
---
6.  Take a class at the Downtown Market
Head upstairs above Downtown Market, Grand Rapids' beautiful indoor-outdoor market, and check out the state-of-the-art educational kitchens and soaring greenhouse. The market hosts a variety of events all year long, from family-friendly cooking classes to kitchen technique workshops (need to sharpen your knife skills?) to romantic culinary classes for couples. 
7.  Visit all six Grand Rapids downtown museums 
Did you know we have six downtown museums? The Grand Rapids Public Museum, the Grand Rapids Children's Museum, the Grand Rapids Art Museum (GRAM), the Gerald R. Ford Presidential Museum, the Urban Institute for Contemporary Arts, and the Grand Rapids African American Museum and Archives. We challenge you to visit them all this year! From learning about the city's origins as Furniture City to the accomplishments of African-Americans these museums will enrich your understanding of Grand Rapids.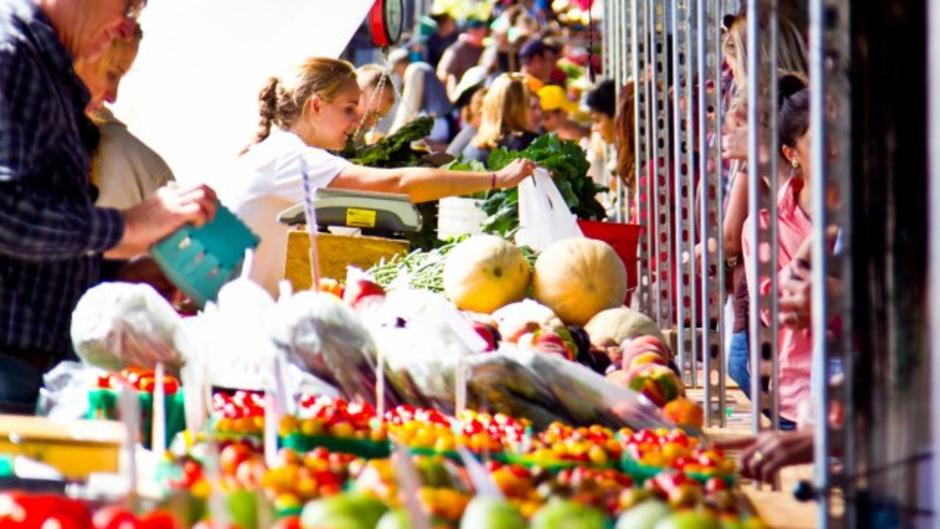 Get fresh fruits, veggies, and so much more at the Fulton Street Farmers Market.
Photo Credit: Fulton Street Farmers Market
---
8.  Pick up fresh veggies at the Fulton Street Farmers Market
The longest-running farmers market in town, the Fulton Street Farmers Market is open four days a week. Peruse the nearly 120 booths of fresh produce, local meats and dairy products, dry goods and spices, flowers, and baked goods. Pop in around lunchtime and try one of the food truck vendors for an extra special treat.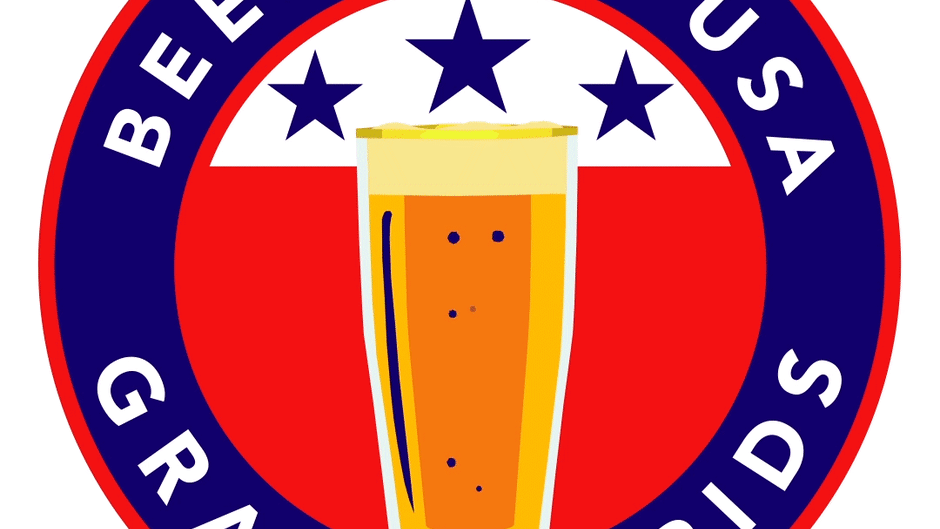 Enjoy something bubbly at eight participating breweries, and you'll receive a Brewsader® t-shirt!
Photo Credit: Experience Grand Rapids
---
9.  Make Your Way Toward Ultimate Brewsader®  Status
Prove that you can conquer America's Best Beer Town by earning your Ultimate Brewsader title. Pick up a Beer City, USA Brewsader Passport at one of the 35+ participating breweries or our Welcome Center at the Grand Rapids Art Museum and try to get as many stamps as you can. Earn eight, and we'll give you an exclusive Brewsader t-shirt to commemorate your adventures. Collect all the stamps and you'll earn your Ultimate Brewsader status, which comes with a special card, opening up rotating discounts available to view online.
Summer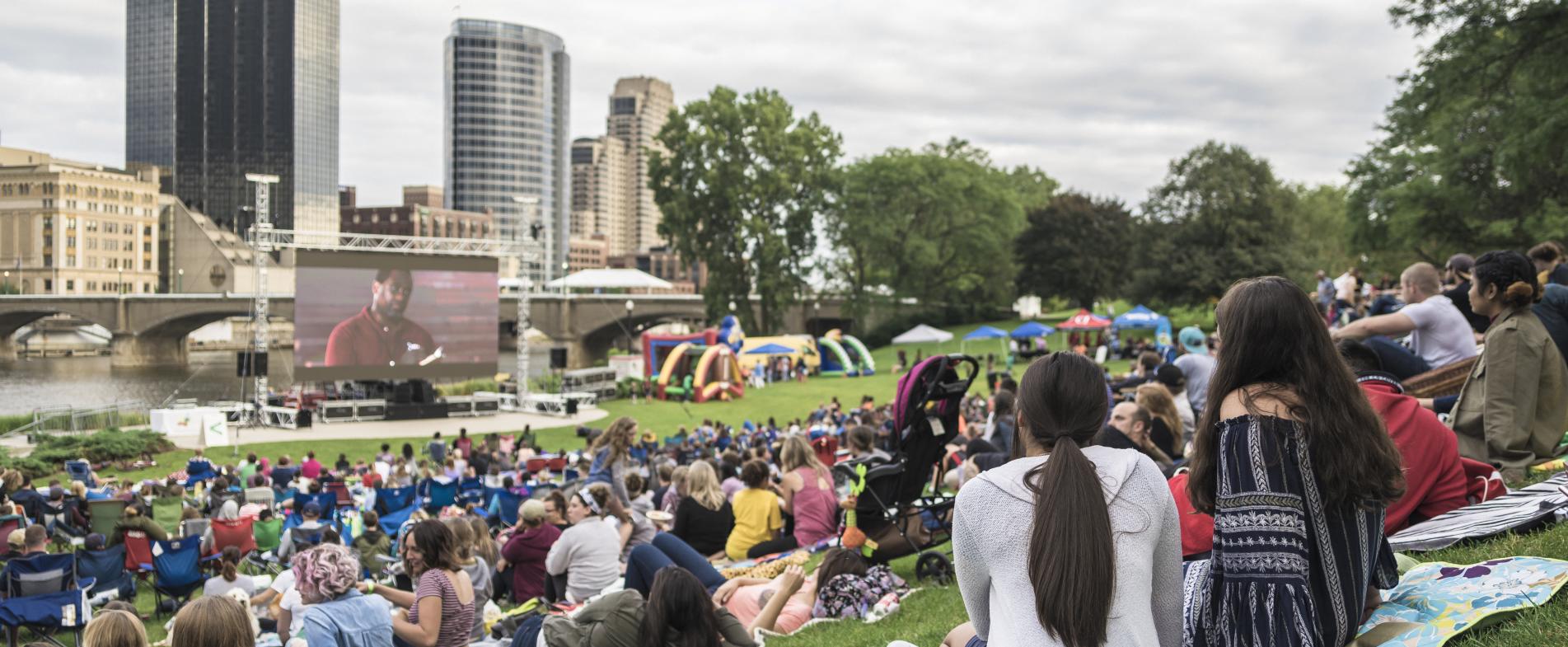 Movies in the Park in downtown Grand Rapids is a summer must.
Photo Credit: Brian Kelly Photography
10.  Watch a Movie in the Park
Each year, Downtown Grand Rapids Inc. hosts an outdoor movie series, Movies in the Park, in downtown Grand Rapids. Bring a picnic basket (adults, it's also BYOB) and savor the last few minutes of sunlight before the 400-square-foot LED video wall lights up. There are two movies showings each night, the 7PM movie for families with younger viewers (think Zootopia and Willy Wonka and The Chocolate Factory and a later 9:30PM movie for more mature audiences (think Jaws and Forrest Gump)
11.  Wake up early to fish the Grand River 
Our city gets its name from Michigan's longest river, the Grand River, which runs 260 miles westward into Lake Michigan. Rise early on a summer morning, grab your fishing poles, and head down to the Grand River above the downtown dams to join fellow fishermen. Check out Michigan's regulations on fishing, get your license, then try your hand at catching walleye, trout, and salmon.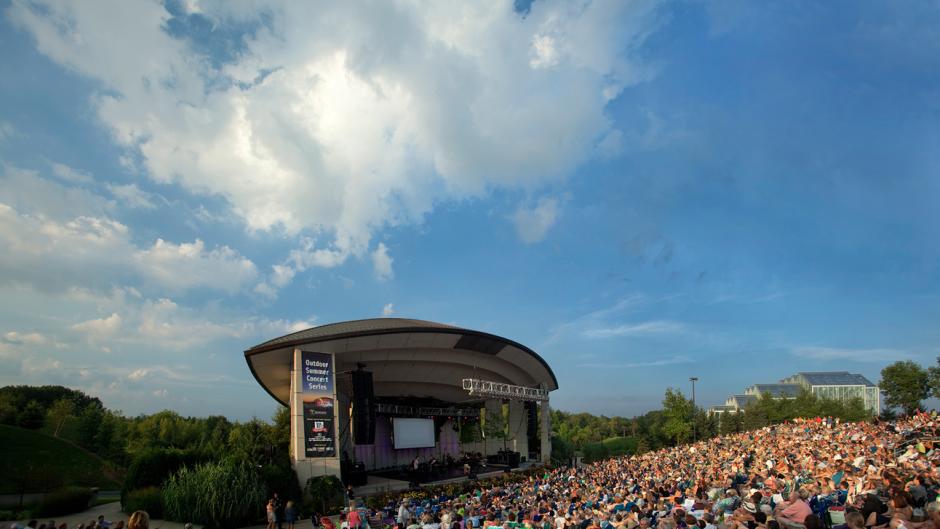 Frederik Meijer Gardens & Sculpture Park Summer Concert Series
Photo Credit: Experience Grand Rapids
---
12.  Enjoy an outdoor concert at Frederik Meijer Gardens & Sculpture Park 
One of the most popular summer events is the Fifth Third Bank Summer Concerts at Frederik Meijer Gardens & Sculpture Park. It presents 30 acts from June to August, and have hosted national artists like Daughtry, Sheryl Crow, and Colbie Caillat.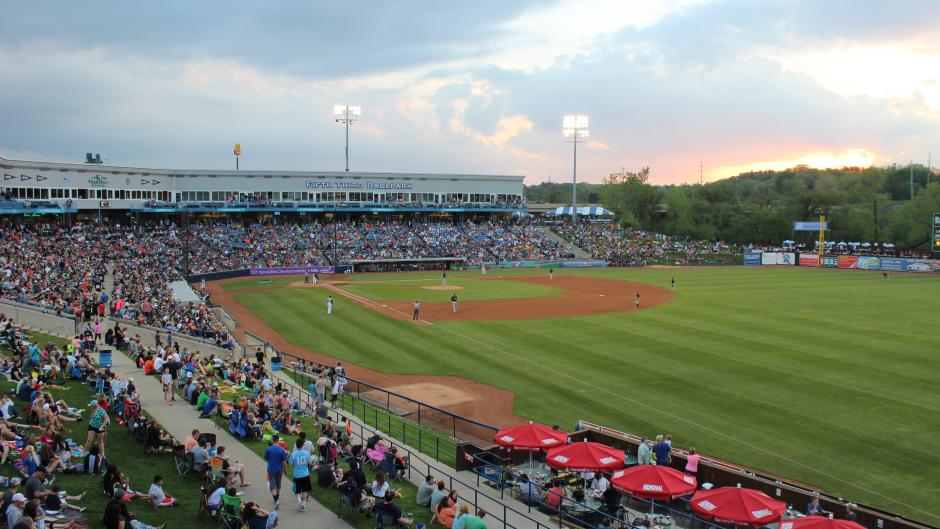 It's not summer until you catch a baseball game at the ballpark!
Photo Credit: West Michigan Whitecaps
---
13.  Catch a fly ball at Fifth Third Ballpark
It's not summer without a baseball game! Head to Fifth Third Ballpark to cheer on the West Michigan Whitecaps. The Detroit Tigers affiliate team plays 70 home games each season and hosts thousands of fans a year. On the food side, it's more than just popcorn, peanuts, and crackerjack. Each year the ballpark debuts new menu items for the coming season – like build-your-own-burger stations, cheese-stuffed pretzel bites, and deep-fried Twinkies.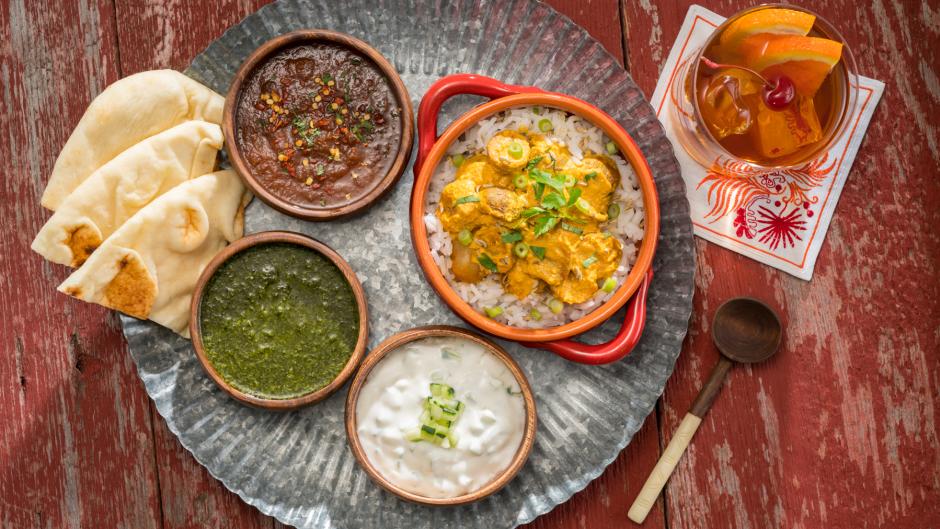 Savor all the flavors that Grand Rapids offers during Restaurant Week GR.
Photo Credit: Experience Grand Rapids
---
14.  Savor local cuisine during Restaurant Week GR
The foodie sensation, Restaurant Week GR, is a city-wide celebration of local restaurants, innovative cuisine, and homegrown produce. It's the perfect time to try a new restaurant or visit an old favorite. And, as Grand Rapids isn't one to skimp on food, our celebrated week of dining is actually 12 days long. If you needed another reason to check out even more Restaurant Week GR venues, this 12-day food celebration is all for a good cause. A portion of sales from every meal goes toward the Secchia Institute for Culinary Education Student Scholarship Fund at Grand Rapids Community College.
August 8 - 19, 2018
Fall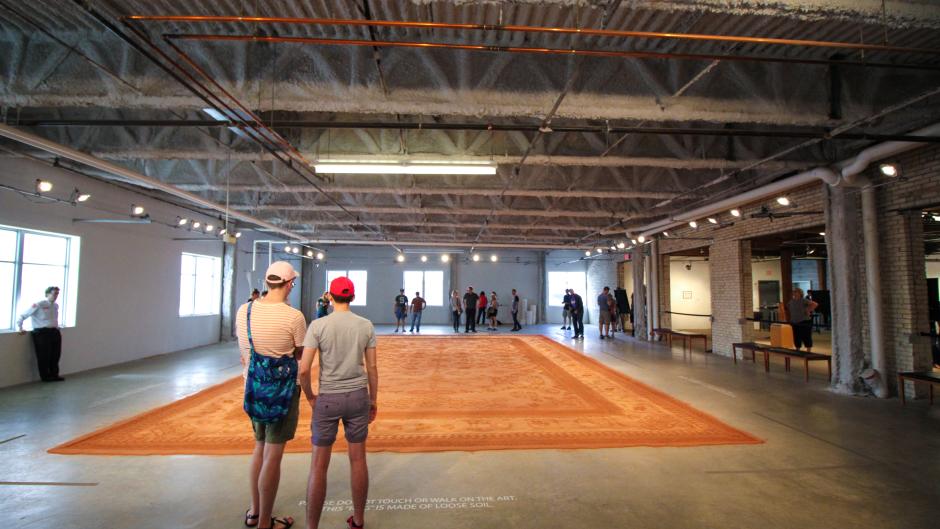 Of the hundreds of entries, can you spot all 20 jury top picks and 20 public top picks?
Photo Credit: Paul Jendrasiak
---
15. Spot all the winning installations at ArtPrize®
Named the most attended public art event in the world, ArtPrize attracts more than 500,000 visitors to Grand Rapids. More than 1,000 artists from across the world compete to win a $200,000 prize awarded by public vote and another by a jury of art experts. Enjoy the 19-day event of performances, larger-than-life sculptures, moving films, beautiful paintings, and much more.
September 19 - October 7, 2018
16. Earn an Untappd badge
If you've picked up a Brewsader Passport, the first reward on the journey to becoming a Beer City Brewsader is earning your Untappd badge. Check into five different participating breweries to earn your badge.
17. Play disc golf
While golf gets a lot of love, Grand Rapids is hot about disc golf. Grab your flying disc and head to one of the many parks around the city for a summer afternoon of free fun. Last year Grand Rapids hosted the Professional Disc Golf Association's Masters Disc Golf World Championship, so now's your perfect time to practice up on officially blessed courses. See you on the green!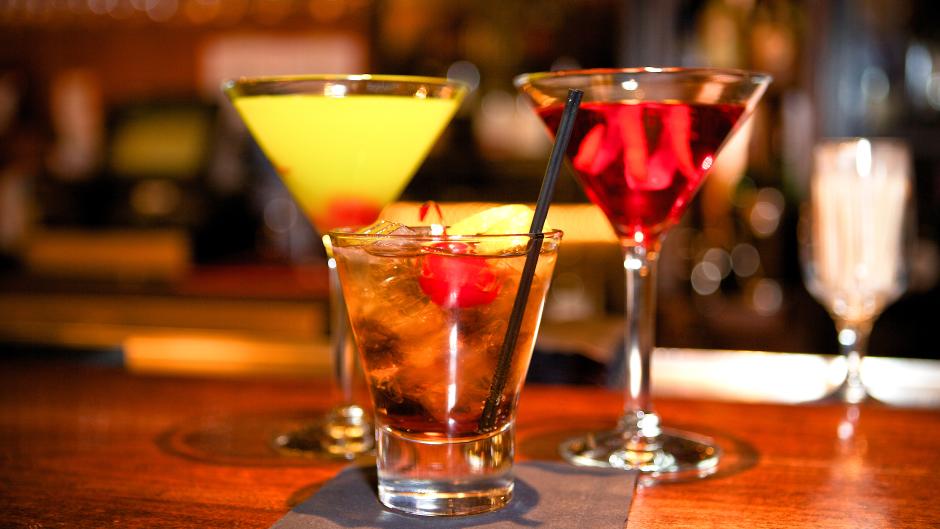 Toast to local distilleries in Grand Rapids during Cocktail Week GR.
Photo Credit: Experience Grand Rapids
---
18. Sip your way through Cocktail Week GR
Celebrate the craft cocktail with your local mixologists this November. Enjoy specials on cocktails and appetizers from participating restaurants and attend the most celebrated food and drink event of the year – the Grand Rapids Wine, Beer, & Food Festival. Munch on bites from local restaurants while tasting new wines, spirits, and beers.
November 7 - 18, 2018
If these 18 fun, Grand Rapids-centric ideas aren't enough, head over to the Experience Grand Rapids events calendar for an up-to-date listing of events and activities visitors and locals will love.
Never miss a post!
Subscribe to the Insider Experience blog.