Before I met my husband in 1999, I must admit I had never heard of Grand Rapids, MI. I knew Detroit, I knew Lansing was the capital from geography tests and I had heard awesome things about Traverse City from a guy I knew in college. And that was it. Despite living in Chicago, my Michigan experience was limited at best.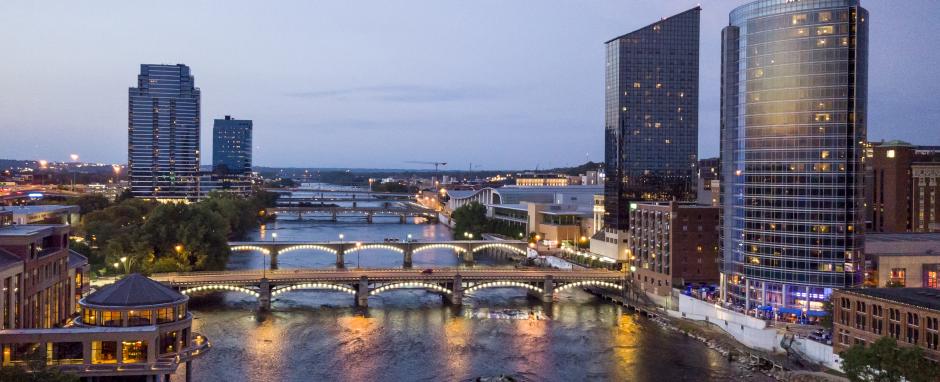 Downtown Grand Rapids lights up the night.
Photo Credit: Brian Kelly Photography
---
But in my experience, when you date (and later marry) a Grand Rapidian, you will soon find yourself being subtly or not-so-subtly sold on the awesomeness that is Grand Rapids. And although I resisted falling in love at first, it really didn;t take much to fall head over heels with this place. Here are the top 3 reasons I love Grand Rapids - and decided to stay and make it my home in 2005:
1. A night out won't break the budget:
Love the bar and restaurant scene in the city? Well ours is pretty impressive, but here you can afford more than a split appetizer. You can also find parking nearby or park in a lot that won't cost half a mortgage payment to utilize. And whether you like farm to table restaurants, microbreweries, Asian fusion or the best burgers around, you can find it all.
2. An amazing arts scene
What I always hated in the big city is that if I wanted to enjoy a play or the ballet or a museum, it was so expensive that I could really only justify one or two experiences a year. This month alone I will have experienced some sort of artistic adventure three times. And don't forget we have the most AMAZING and totally free celebration of art in the world, ArtPrize.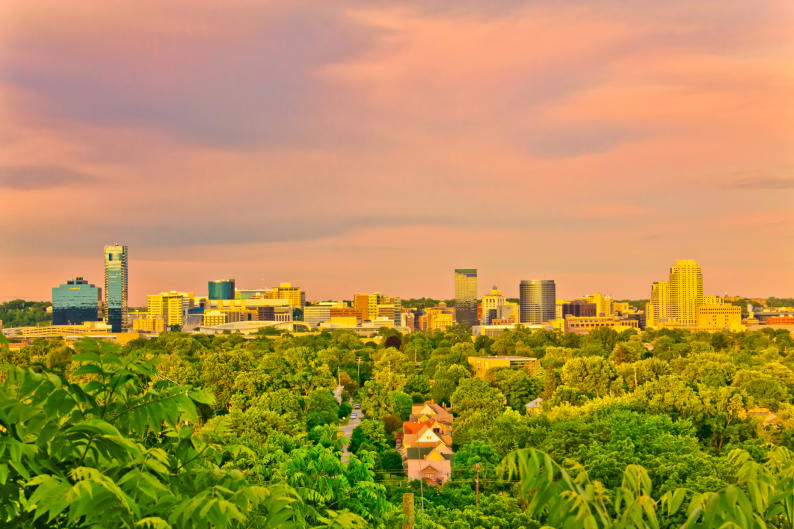 Grand Rapids is a growing city surrounded by nature.
Photo Credit: Bryan Kelly
---
3. Access to nature
Love nature, but saddened that it is so hard to come by in the urban jungle? Not here. We have bike trails, parks, beaches and lakes right in the city. And that doesn't cover all the fun ways to enjoy Mother Nature in the winter. Yes it is a looooong season, but not if you are hiking, snowshoeing, tubing or skiing all within the greater GR area.
Whether you're are coming in for a weekend or you are a lifer, there is so much to do. And the people of Grand Rapids have a knack for making you feel like it is home. For the last 5 years I have been falling in love with this city, and although I still love visiting all those big cities I used to swear I would never leave, I wouldn't want to call any other place home.
I'd love to hear from locals and enthusiastic visitors alike: what makes you happy to call this fine city "MY" Grand Rapids?
Never miss a post!
Subscribe to the Insider Experience blog.