I'm not sure how it happened, but it seems like one day I suddenly went from "wrapping up my 20s" to "well into my 30s." Sure, the passage of years makes getting older inevitable, but it still came as a bit of a rude awakening when I looked around me at a favorite night spot one evening and realized that I was at least ten years older than most of the other women on the dance floor. (Maybe that would also explain why my heels were at least an inch shorter while my skirt was a few inches longer.)
It was clear that I'd outgrown the hot spots inhabited by young hipsters and hotties and needed to look around for some new favorites that would feel welcoming to a slightly more mature crowd.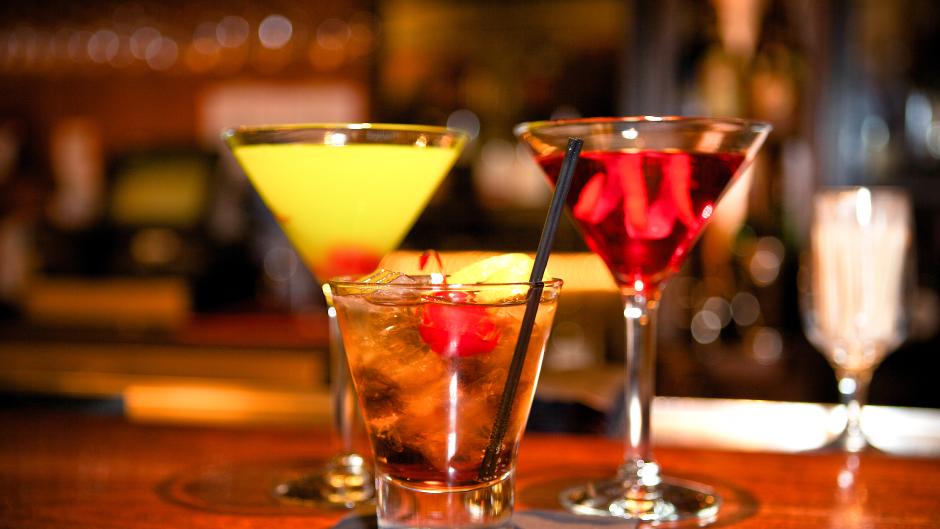 ---
When you live somewhere for a while it becomes easier to figure out where those places are. It's not so simple finding those spots when you're from out of town, though. Sure, Yelp reviews might refer to an "older crowd," but it can be hard to tell if they're talking about 30-somethings or 60-somethings. The crowd can change drastically throughout the course of an evening, too. As much fun as it can be to experience a city "like a local," sometimes when you're traveling you just want to know you can find a place you'll have fun and feel comfortable.
So during a recent trip to Grand Rapids, my husband Jon, our friend Jeff and I decided to test out several bars, restaurants, and nightspots in the downtown area to determine how friendly they felt to an over-35 crowd. (It was a hard job, but somebody had to do it.)
Here were some of our favorite night spots for tourists and travelers 35 and older:
For Dinner:
Six. One. Six I return to Six. One. Six as often as possible - the vibe is upscale but relaxed, the food is interesting and outdoor seating on the river creates an amazing experience during the warmer months. The hotel location brings in a lot of business travelers and tourists, so you'll see a large mix of ages.
San Chez Bistro. If you love tapas - especially to-die-for creations like blue cheese fritters or lamb, beef and chorizo meatballs - you'll love San Chez Bistro, set within easy walking distance of downtown hotels.The crowd is generally large and diverse.
For Before- or After-Dinner Drinks:
Lumber Baron Bar. Don't be put off by the fact that it's a hotel bar. From the dark-wood paneling to the leather sofas to the attentive bartenders and extensive drink menu, the historic Lumber Baron Bar definitely makes an impression. And because it caters to business travelers and guests from weddings and other events at the Amway, it brings in professionals of all ages. We love having a leisurely drink at the Lumber Baron Bar to add a touch of class to the evening - their menu has a few amazing options, too.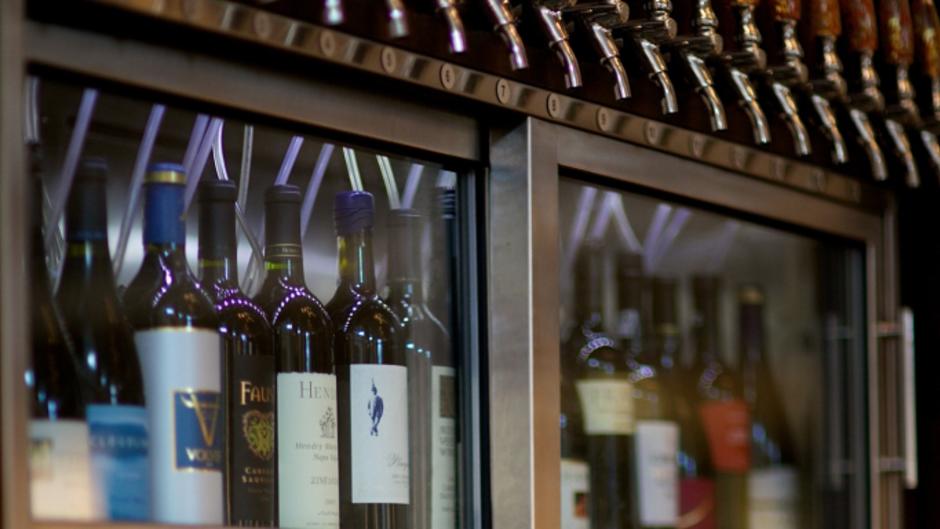 ---
Right around the corner from several downtown hotels, Reserve offers a carefully-curated selection of wines you can order by taste, glass, flight, or bottle. The ambiance is upscale-casual, with a fresh, energetic vibe that definitely doesn't feel fuddy-duddy. The food menu is inventive, fun, and created to complement that red, white, rose, or bubbly.
For Later-Night Fun:
Bobarino's. To the out-of-towner, The B.O.B. (short for "Big Old Building") can be a little intimidating. Walking up the four floors of restaurants and clubs, it's not always easy to tell the best place to stop and settle in. We've had fun on all four floors of The B.O.B., but when we just aren't sure we're up for sweating on the dance floor at one of the clubs, we always know we can have a good time watching Dueling Pianos at Bobarino's.
Now, here's the warning: we've been there a few times and the crowd has been completely different every time. Sometimes it's pretty sparse and there have definitely been nights we've had to bring the party ourselves, like when Jon, Jeff and I started a conga line to "Call Me Al." But the talent is great, they're good-natured about playing a large mix of songs, and it's impossible to fee l"too old" when you're jamming out to Bon Jovi with a wedding party that just wandered in.
Stella's Lounge. From reading the reviews describing it as a hipster's paradise, I initially felt a little uncertain about Stella's. I love me some Pac-Man, but vintage arcade games also sound like a 22-year-old's idea of ironic fun. But while there was definitely a youthful crowd at Stella's, there were also tons of people in their 30s, 40s and beyond having a really good time.
We went on a Saturday night, when karaoke was the name of the game and provided some great entertainment to accompany strong drinks, excellent burgers and Chronic fries. Between songs and Asteroids, the eclectic decor gave us plenty to look at - and talk about.
What are your picks for 35+ friendly nightspots, clubs, and bars for travelers and tourists in downtown Grand Rapids?
Never miss a post!
Subscribe to the Insider Experience blog.