Keep your calendar free May 13-19, 2018, as Grand Rapids flips its switch to Cider Week GR.
Cider Week GR celebrates local cider producers and cideries with seven days of events and activities focused on award-winning cider. Plus, by joining in on the Cider Week GR fun, you'll rub elbows with international cider experts.
Here are the top five reasons visitors and Grand Rapids-natives should participate in Cider Week GR: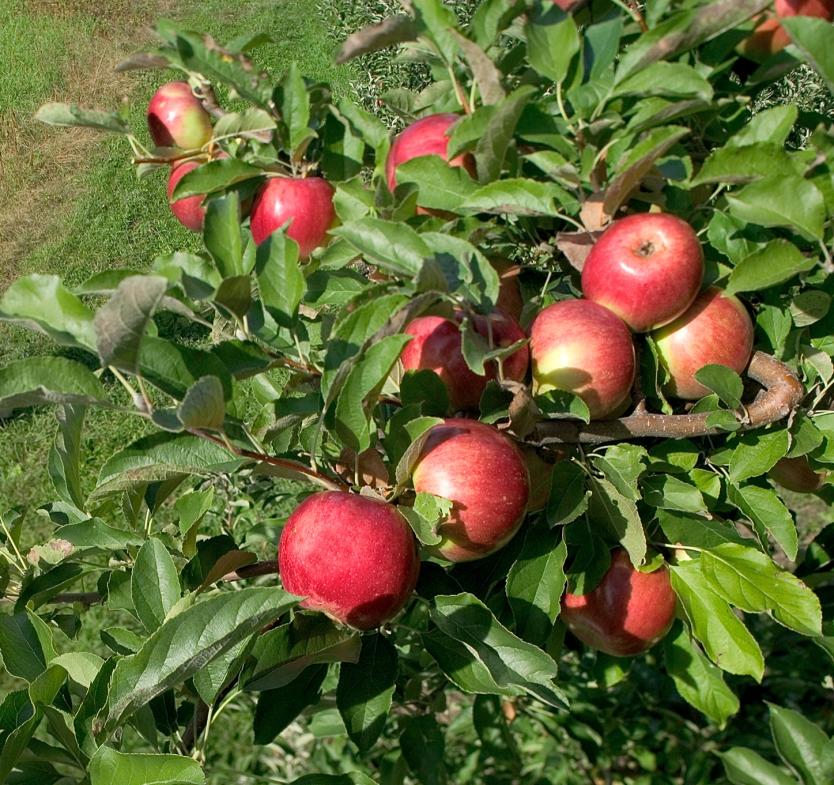 Did you know that apples are the largest and most valuable fruit crop in the state? Michigan has over 11.3 million apple trees in commercial production.
Photo Credit: Experience Grand Rapids
1. We Know Apples & Have the Statistics to Prove It
Reports show that Michigan apples are some of the best in the nation, as Michigan's apple crop is proudly shipped throughout the country.
Michigan is the third largest apple producer in the country with a harvest of 22 million bushels (958 billion pounds) of apples a year!
In terms of apple cider, Michigan is the second largest producer in the United States with a total of 79 production facilities.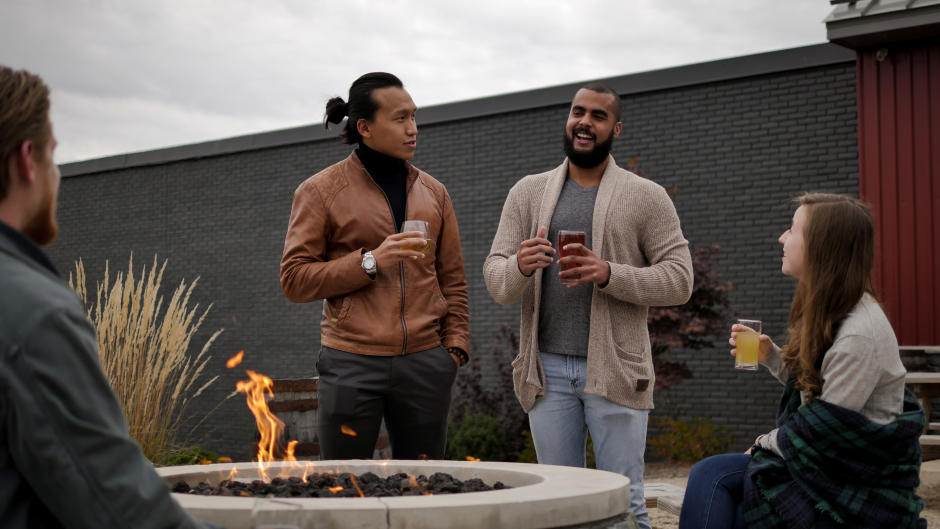 Participate in one of the many Cider Week GR events!
Photo Credit: Experience Grand Rapids
---
2. Special Events for Foodies & Friends
Some of the city's most beloved restaurants and local cideries are joining forces to offer special events during Cider Week GR.
Take a look at just some of the exciting events that are 'on tap':
May 13 - 19
Farmhaus Cider Sausage Special at Louise Earl
Farmhaus Cider tappings at Blue Dog Tavern and The Bistro
Cider Cocktails at Stella's Lounge
Cider Cocktails at Rockwell Republic
Cider Cocktails at Steel Cat Bar
May 15
Cider and Canvas at Vandermill
May 16
Cider and Food Pairing at The Green Well
May 17
Farmhaus Pairing Dinner at Osteria Rossa
Cider and Cheese Pairing at Craft Beer Cellar
Cider Family Bocce Tournament at Sovengard
May 18
Cider tastings at Horrocks Market, Rishi's International Beverage, and Siciliano's Market
May 19
BYO(C) Cider Trolley Tour starting at Vander Mill
Grand Rapids Beer Tours Cider Tour
Gillett Bridge Festival (more on this below)
A full list of Cider Week GR events can be found here.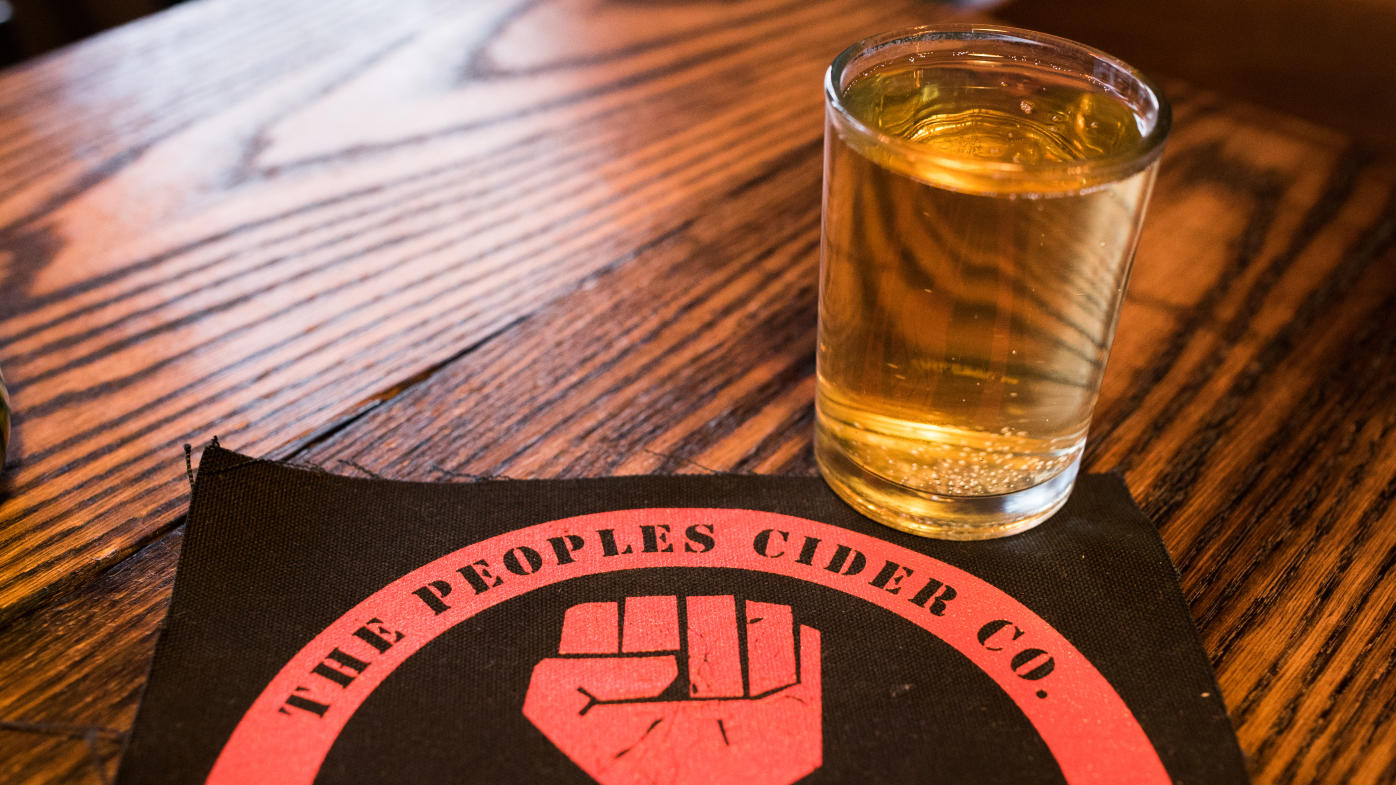 The People's Cider Co. is known for its premium dry ciders, similar to European cider culture which is unique to West Michigan.
Photo Credit: Experience Grand Rapids
3. We Have Notable Cideries In Our Own Backyards
If you really want to take your experience of Cider Week GR a step further, it's recommended you go directly to the source.
Grand Rapids alone is home to three hard apple cideries: Vander Mill, The People's Cider Co., and Robinette's Apple Haus & Winery. Those three cideries are all within a seven-mile radius of one another so it would be easy to go on a tour of local cideries within one night.
Want to visit the other West Michigan cideries? Expand the radius by just 30 miles and tour Ridge Cider Co., Farmhaus Cider, Sietsema Orchard, and Virtue Cider.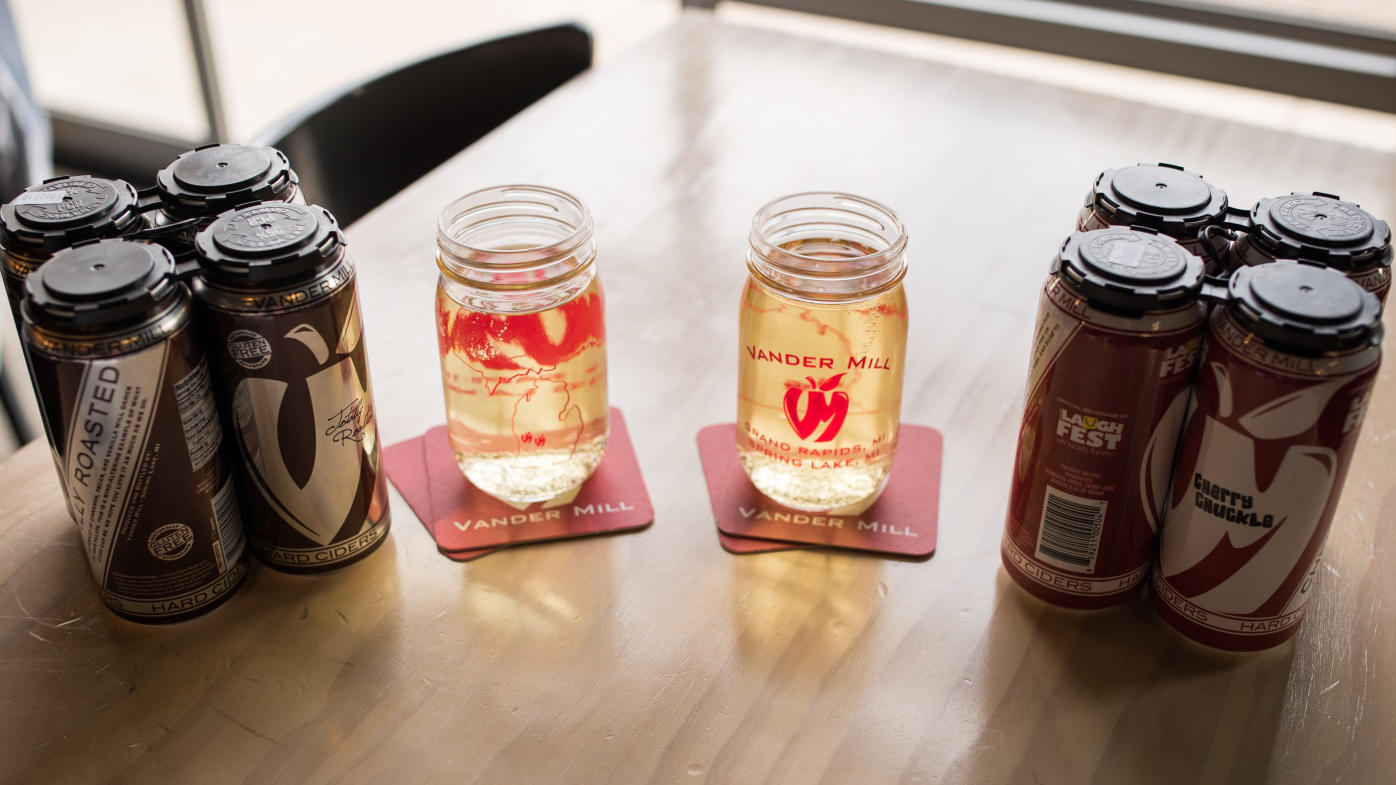 Check out Vander Mill's extensive lineup of award-winning cider.
Photo Credit: Experience Grand Rapids
4. Grand Rapids is Home to the World's Largest Cider Judging Competition
Grand Rapids is host to the annual Great Lakes International Cider and Perry Competition (GLINTCAP) happening May 16-19 -- which coincides with Cider Week GR! The competition is open to international (commercial and home) cider makers.
Last year, GLINTCAP had more than 1,200 entries, making it the largest cider judging competition in the world. This year's event will feature cider producers from more than 10 countries, competing for awards in 18 categories.
GLINTCAP is closed to the public, but there are volunteering opportunities for those who want to get involved. Click here to submit your volunteer application.
The winners of this year's GLINTCAP will be announced at the Gillett Bridge Festival on Saturday, May 19 (more information listed below).
5. Cap Off the Week with a Party On a Bridge
The weeklong celebration of hard cider concludes with a party on the Gillett Bridge located in downtown Grand Rapids. Cider Week GR's Gillett Bridge Festival takes place on Saturday, May 19 from 1-5 PM. Tickets can be purchased for $25.
In addition to the more than 20 Michigan cideries in attendance, attendees will also experience a great lineup of local music. The Festival's admission fee gets you hard cider tasting tickets, a commemorative glass to take home, and you'll witness the announcement of this year's GLINTCAP winners!
For more information on the weeklong event dedicated to local hard cider, visit CiderWeekGR.com.
What are you most excited about for this year's Cider Week GR? Let us know in the comments!
Don't Miss a Post!
Sign-up for the Insider Experience Blog!