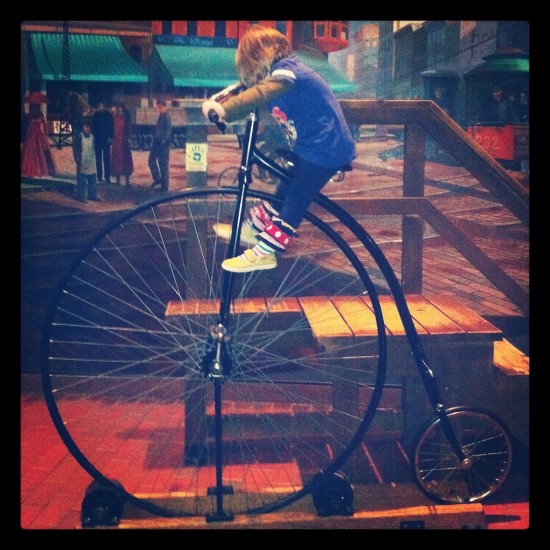 It may be snowing outside, but that doesn't mean you have to stay indoors! Fight cabin fever with the kids and check out the exciting (and cold-weather-friendly) activities Grand Rapids has to offer all winter long:
1. Grand Rapids Public Museum & Planetarium Pass the time with the whole family at the Grand Rapids Museum - grandparents on down to the little ones will find something to love in every room. Step back in time on the Streets of Old Grand Rapids, ride the indoor Carousel, and check out the museum's always fabulous exhibits. Tour the night sky in the Roger B Chaffee Planetarium right inside the museum. Grab a snack in the cafe, and on your way out be sure to browse the Curiosity Shop - definitely one of the best gift shops in Grand Rapids!
2. Ice Skating Enjoy beautiful downtown Grand Rapids while taking to the ice. Rosa Parks Circle welcomes families for outdoor skating through March. It's the perfect way to burn off some winter energy. Experience the magic of 166 fiber-optic lights as they sparkle in the night, reenacting Michigan's midnight sky. Skates are provided -- what are you waiting for?!
3. Grand Rapids Art Museum Drop in any Saturday to the GRAM from 10-3 for All Day With the Arts for Families. Learn and create art together through hands-on projects and museum tours designed just for kids. Explore the impressive collection and inspire those little creative minds!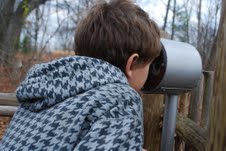 4. Frederik Meijer Gardens Spend the day at Frederik Meijer Gardens http://www.meijergardens.org/index.php -- with plenty to do inside, the large tropical conservatory creates quite the adventure. Of course the Carnivorous Plant House is always a big hit with the kids! If the weather affords a tour of the gardens outside, be sure to roam the Children's Garden. Take refuge from the chill in the Varnum Family log cabin. Vintage folk toys will entertain and amaze, and it's the perfect spot to warm up by a real fire. A delicious lunch at the Taste of the Gardens Cafe http://www.meijergardens.org/about/meijer-gardens-cafe.php is just what the fam will need to recharge.
5. Grand Rapids Children Museum Let the kids be kids at the Grand Rapids Children's Museum. Visit Tuesday through Sunday and get ready to have a blast. Create a masterpiece with the giant Lite Brite and learn the art of bubble making at the Bubbles, Bubbles, Bubbles exhibit (you can actually get inside a huge bubble!) And for those who miss the beach, there's real sand to play in at the Sand Table, of course. There's so much fun to be had that even Mom and Dad will never want to leave!
How do you spend wintry days with your kids in Grand Rapids?