While West Michigan's "Ale Trail" is well established, the area's "Cocktail Trail" is still being forged. Fortunately, the trailblazing process is going to receive a necessary shot in the arm as the Grand Rapids Cocktail Guild is due to become an official chapter of the United States Bartenders Guild this summer. With this official designation will come an increase in opportunities for West Michigan residents to participate in the burgeoning cocktail scene of the area.​
Tory O'Haire is the president of the Grand Rapids Cocktail Guild and he has watched as the area's cocktail offerings have improved to the point where locals no longer need to depart their everyday surroundings for Chicago or Detroit in order to find a first-rate cocktail to enjoy. With West Michigan primed to stake its claim as a region that can satisfy even the pickiest of artisanal cocktail aficionados, Tory has provided a list of five things you need to know before you fully engage yourself in West Michigan craft cocktail scene.
With this list in tow, you'll have more than enough time to develop your appreciation of this spirited art form before the annual Grand Cocktail Competition in August!
1. Not every "craft" cocktail is deserving of its title.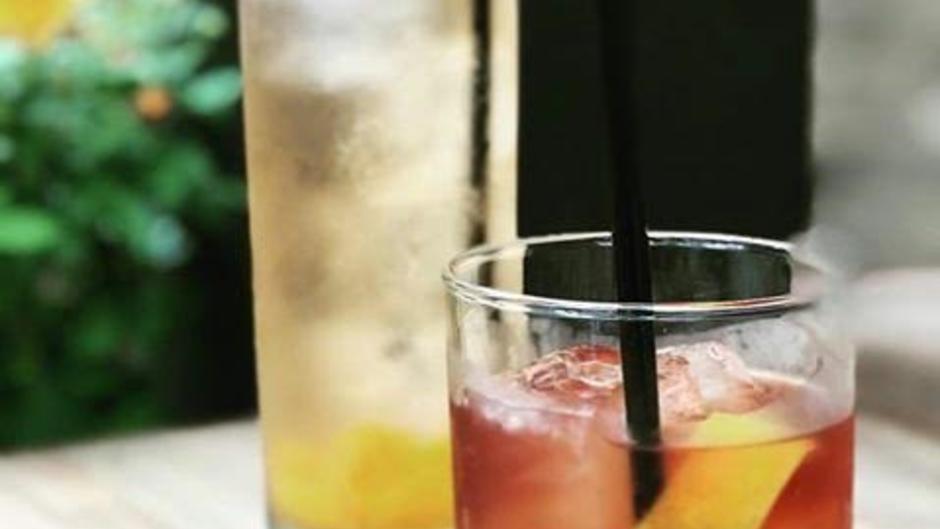 Cocktails at The Winchester
---
With craft brewing emerging as a trendy industry in Michigan with an educated craft beer consumer base growing alongside it, "craft" has become a loaded word, and one that is often misapplied. Tory is quick to explain how the true meaning of "craft" needs to be understood before it can be applied to a drink, whether it is a beer or a cocktail. In Tory's mind, there is a fine line between applying the "craft" label to a product to mark it as an item produced by a unique skill, and using it to try to snag an extra dollar or two out of a customer's wallet.
"When something is a craft it requires skill, it requires expertise, and it requires learning in order to recreate it," Tory insisted. "If you handed me a lump of clay right now, I can't make you a pot because I don't know what I'm doing. The bar requires someone that knows what they're doing, not someone who is just throwing some crap into a glass and hoping it comes out right. It requires someone that knows what they're doing, knows why something works and why it's not working, and is invested in making it work."
2. You must find the right bartenders.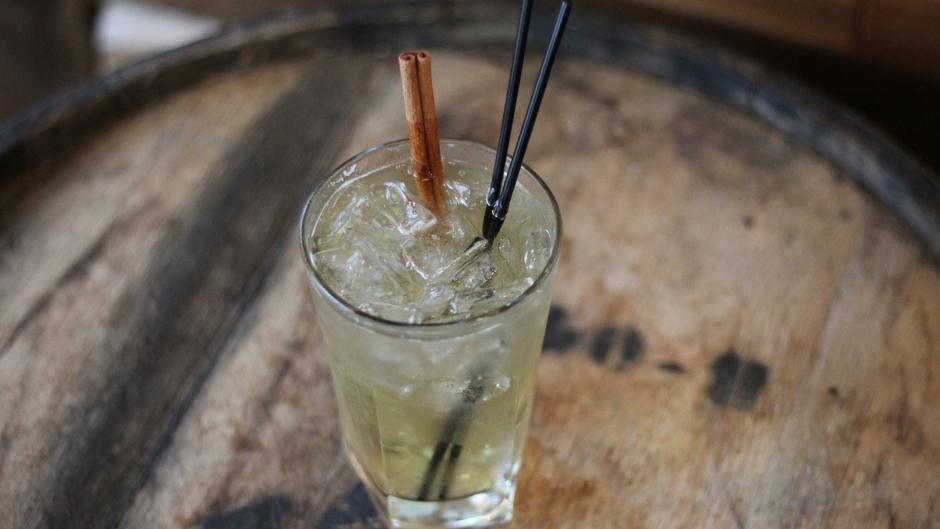 Harmony Hall Cocktail
Photo Credit: Harmony Hall
---
Creating the perfect craft cocktail takes a tremendous amount of skill and talent, and not every bartender has the necessary quantity of either needed to prepare you a top-notch drink. At the same time, it can take a bit of research to learn who the truly skilled practitioners are, particularly when you don't know who is handling your drink order once the waiter departs from your table. Tory hopes the elevation of the Grand Rapids Cocktail Guild to full USBG member status will elevate the cocktail-making knowledge of all the local bartenders, thereby improving the drink quality across the board relative to the present state of affairs.
"We've got a small pocket of experts in West Michigan right now," Tory said. "In some cases, you need to get lucky and happen to be sitting at their bar on a night they're working. Aside from the impassioned individuals that are really working to hone their personal craft, you have a lot of excited amateurs at best, and at worst you have a lot of places that just don't care, or they see using the term 'craft cocktail' as an opportunity to charge an extra dollar. A lot of those amateurs are starting to read the occasional article or the occasional Buzzfeed list, but it requires more learning. Reading a Buzzfeed article does not make you an exceptional bartender."
3. Bar takeovers are different from tap takeovers.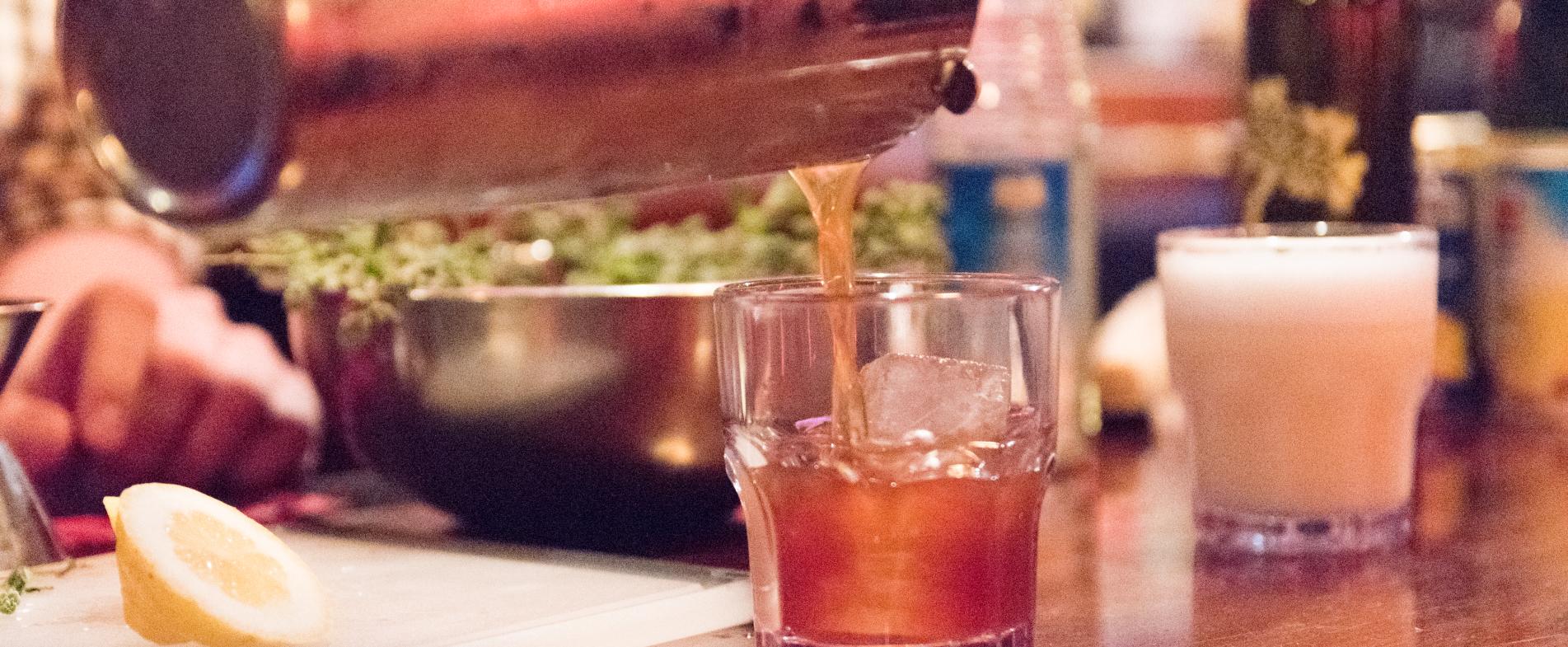 The term "tap takeover" is in common parlance, and the abundance of top-quality breweries in West Michigan has resulted in thousands of people experiencing tap takeovers at their favorite local watering holes. The craft cocktail scene has answered with a takeover of its own - the bar takeover. Although this may ostensibly sound like the same thing as a tap takeover, there are fundamental differences between the two, and Tory wants you to understand that difference before deciding where you're going to make your weekend drinking plans with your friends.
"If a brewery like Dark Horse does a tap takeover in Grand Rapids, it's not just about selling extra beer," Tory explained. "It's about bringing in a new clientele, or being able to have a lot of their product in one space to demonstrate what they do. For bars, when you bring in some professionals that know what they're doing for a bar takeover, when they do it well, they can inspire a restaurant's standard bartenders to be able to do something new and interesting, which makes the staff better. So it's the idea of bringing in a new clientele and getting them excited about something while improving your staff's skills, all under the guise of a fun evening."
4. The craft cocktail scene is NOT about spending lots of money.
Rose's on Reeds Lake cocktail
Photo Credit: Rose's on Reeds Lake
---
When the craft cocktail world developed, it was linked to hipster culture in a way that was simultaneously beneficial and detrimental. While hipsterdom encouraged deep exploration of cocktail making and the elevation of the quality of the resultant drinks, it also increased the price tag associated with participating in the cocktail scene. According to Tory, West Michigan's cocktail scene needs to embrace the mainstream interest it is starting to generate while not driving out interested newcomers wanting to know more about the craft cocktail experience.
"The craft cocktail obnoxious hipster idea has marred a little bit of what we do," Tory lamented. "There are people that take it in the wrong social direction or try to make newcomers feel stupid. The first thing you need to do is welcome people and get them excited to participate. We really aim to do things on a really educational level, because to watch someone we say is a celebrity bartender make a bunch of drinks, you don't really get anything out of it as a customer, especially if you don't really know anything about craft cocktails. When you can make it something entertaining, engaging, connective and educational where people learn why they're doing what they're doing or learn the histories behind the products or sample different things or see what goes into conceptualizing a new drink, then these people can hopefully leave inspired and saying they can't wait for the next one."
5. There are plenty of opportunities to learn more.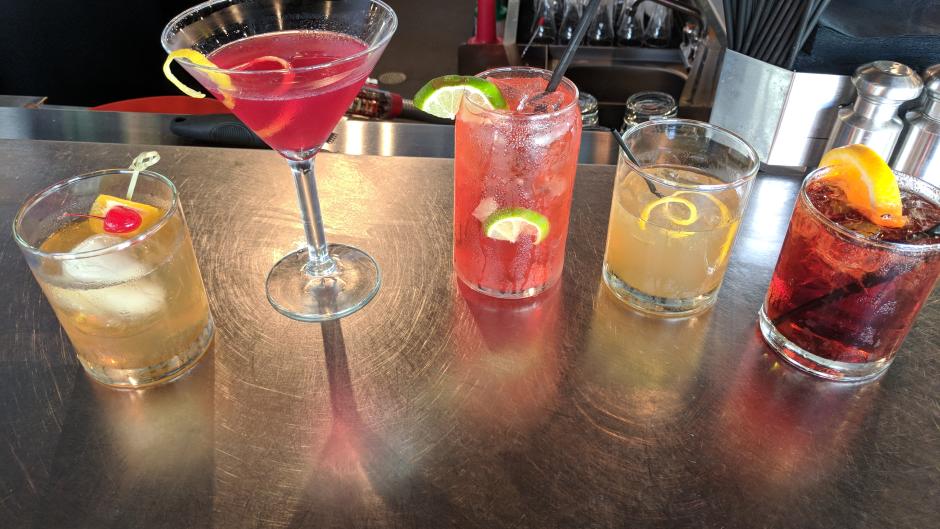 Ada Pour House cocktails
Photo Credit: Ada Pour House Gastropub
---
If cocktail making sounds like it can be a complicated endeavor, that's because it is. Fortunately, the Grand Rapids Cocktail Guild already has programming in place designed to make cocktail enjoyment accessible to everyone, and more is on the way. One of the regular competitions already hosted by the Grand Rapids Cocktail Guild is the Iron Bartender event. Although it is labeled a competition, the primary purpose of the Iron Bartender contest is to educate audience members about the art of cocktail development while raising the bar of the creative process. According to Tory, everyone comes away from these events with a stronger appreciation for craft cocktails and the bartenders who prepare them.
"When we set up Iron Bartender, the actual competitors are chosen directly from the Guild leadership," Tory explained. "So you're not promoting your restaurant or battling it out for your reputation. You're competing with your friends and other respected colleagues. The competitors have 15 minutes to compose two cocktails out of three secret ingredients, and they have to narrate everything they're doing and field questions from the audience. The judging is done on the microphone, so the audience will actually participate with the impressions the judges are getting. As much as it's a competition, it's so much more about entertaining and educating the audience. This is real time cocktail conceptualization with actual professionals, and there is a higher level of interaction than simply watching a competition where three strangers duke it out to try to make their restaurants more famous."
Never miss a post!
Subscribe to the Insider Experience blog.