Although we don't have snow on the ground yet, New Years Eve is just around the corner. Whether you want to dress up and celebrate in style, go casual and toast 2015 with a craft beer, or you're looking for something kid-friendly, Grand Rapids delivers New Years Eve fun.
Heres a sampling of a few local options:
Its Sort of Like Summer Camp for Kids...on NYE!
If your children are between the ages of 8-15 and like the idea of spending New Years Eve braving the high ropes, shooting archery, and wearing party hats at a sleepover bonanza, check out Camp Manitou-Lin's New Years Bash/Sleepover. The cost is $55 for members or $65 for non-members. Included in the price is a bus service that will deliver and return your kids by bus from either the SE YMCA or the downtown David D. Hunting YMCA. Separate parties for boys and girls; click here for more info and to register.
Party Like Its 8PM - wait, it is 8PM. Parents with younger kids won't want to miss the chance to celebrate New Year's Eve early with them at the Children's Museum. You'll dance and play while sipping sparkling juice and noshing on treats from Foodesign. Best of all, you'll get to holler Happy New Year several hours early - the kid-friendly ball drop happens at 7:30 p.m. The cost is $10 - $12 and registration is required. Call (616) 235-4726 or visit the Children's Museum for tickets. Click here for more info.
Get Your Calder On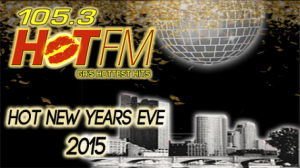 Gather your friends and family and head to Calder Plaza for this years Subway Hot New Year's Eve Party. Festivities, including a warming tent with free hot chocolate, kick off at 7:00 p.m with the lighting of the Hot New Year's Eve ball. Fire Alarm (the winner of GR's Got Talent musical act), The Outer Vibe and Dylan Murray will get things started and Cobra Starship will headline the free event. End the year by watching the magical ball drop at midnight. Click here for more info.
Pick Your Party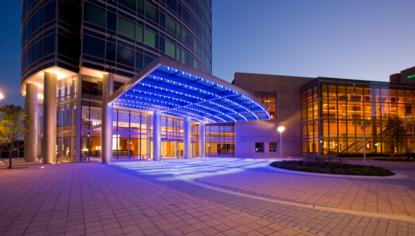 The Amway Grand Plaza is hosting three different parties this year. In the Ambassador Ballroom, you can get your groove on with Madonna and friends at the 80's night party. If you prefer the sounds of today's Top 40 hits, the DJ will be spinning those tunes in the Imperial Ballroom. And if smooth jazz live is more your thing, you'll find local favorite River City Jazz Band in the Pantlind Ballroom. The overnight package, including tickets for all 3 parties tickets, starts at $289 plus tax. As a bonus, after 10 p.m., guests can also access the JW Marriott's Groovy 70's party (see below). Click here for more details.
The JW Marriott is going old-school with a throwback disco ball and Groovy 1970's party. Their overnight package includes the room and party tickets. After 10 p.m. guests can also access the parties at the Amway Grand Plaza. Click here for pricing and other details.
Celebrate with Dinner and Dancing The theme for this year's SpeakEZ party is New Year's Eve 1964, featuring early rock and roll hits, Doo-Wop, Motown hits and more. You can choose from two dinner seatings (5:00-6:30 or 7:00 9:00) but you must have reservations! Call 616-458-3125 to reserve your table and begin the celebration with a special 60's-inspired 3-course meal. Tickets are $35 - $55 per person and include the dinner, a midnight champagne toast, and musical entertainment. Click here for more info.
Say Cheers to Beer City USA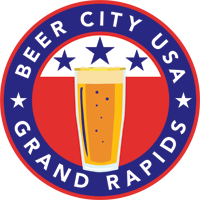 Although the afternoon New Years Eve Beer Tour is sold out (buy tickets early next year!), you can still lift a pint of delicious brew to toast 2015. Tap your toes to the Indie Folk Rock sounds of the local band The Crane Wives, playing at Founders Brewing Company. While you sip your Nitro Oatmeal Stout or Centennial IPA, you'll also hear performances by special out-of-town guests Possessed by Paul James and Joseph Huber. The musical fun starts at 9:00 p.m. Cover is $8-$10. Click here for more info.
For more fun New Year's Eve ideas, check out the listings on our Events page (click here) and the listings at GRNow.com.