Spring might be the most anticipated time of year in West Michigan. Heavy coats and boots are put away, the days get longer, and things start to get a little greener. If you're thinking spring, read on for eight ways to embrace this most welcome time of year in Grand Rapids.
See a variety of different butterflies at Frederick Meijer Gardens!
Photo Credit: Matthew Makowski
---
Butterflies are Blooming
Flowers aren't the only things blooming in West Michigan this spring. More than 7,000 beautiful butterflies will be welcomed into the world during the annual Fred & Dorothy Fichter Butterflies Are Blooming exhibit at Frederik Meijer Gardens & Sculpture Park. The exhibit is the largest temporary tropical butterfly exhibition in the U.S., featuring more than 50 species of tropical butterflies flying freely in the Tropical Conservatory. Be sure to bring your camera and wear bright colors to attract the butterflies. If you're lucky, you might just get one to rest on your shoulder.
While you're there, you can also enjoy the permanent family-friendly exhibits at Frederik Meijer Gardens, including the Richard & Helen DeVos Japanese Garden, Lena Meijer Children's Garden, and Michigan's Farm Garden. There are also limited-engagement exhibits throughout the year, so be sure to check their calendar for the latest.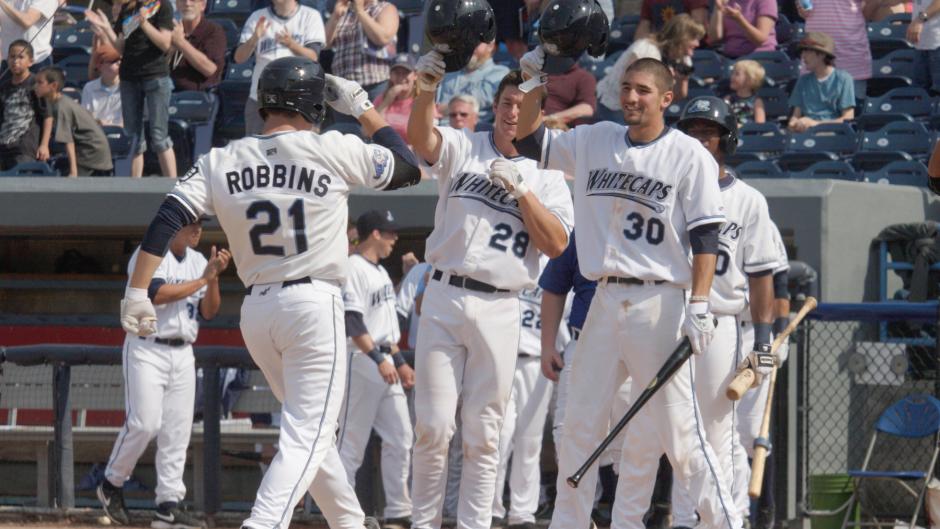 Experience the excitement of watching your local baseball team at Fifth Third Ballpark.
---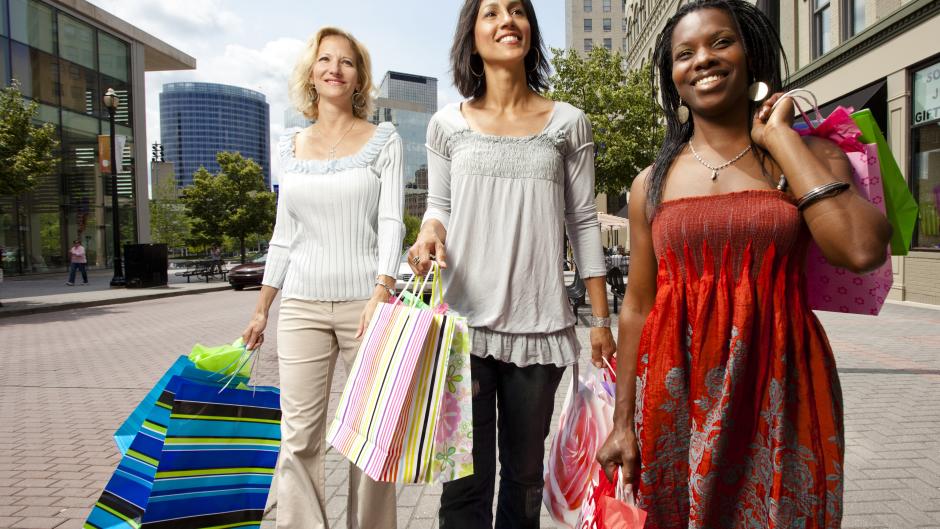 See the sights and shop the stores downtown.
Photo Credit: Experience Grand Rapids
---
Take a break from normal life and breathe in the fresh on in one of the many local parks.
Photo Credit: Experience Grand Rapids
---
Hiking and biking
Now that spring is in the air, many people are eager to hit West Michigan's vast hiking and biking trails. Kent Trails in the Kent County Parks is a 15-mile, non-motorized paved trail that stretches from Grand Rapids to Byron Center. Four convenient trailheads provide easy access to the trail. Additionally, there are multiple road and off-road biking trails available around the Grand Rapids area, including the Fred Meijer White Pine Trail, which is also great for walking, running, and dog walking.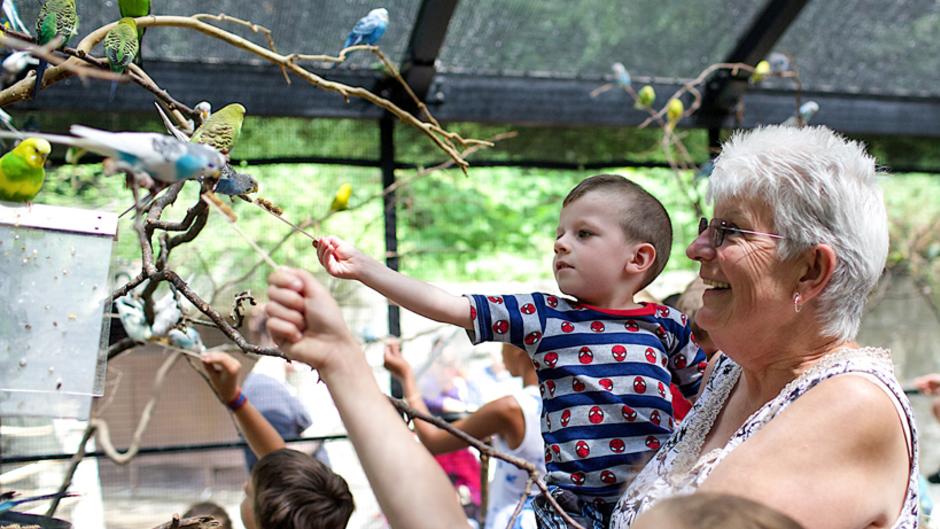 See new animals up close at John Ball Zoo.
---
Astonishing animals
The residents at John Ball Zoo and Blandford Nature Center are coming out of hibernation to enjoy the spring sunshine.
John Ball Zoo is open now, featuring the Crawford Tigers of the Realm, Van Andel Living Shores Aquarium, and Treasure of the Tropics. Be sure to wear walking shoes to take full advantage of the Forest Realm Trail which takes you along the back portion of the zoo overlooking the maned wolves and grizzly bear exhibits. If you don't want to walk back down the trail, just hop on the Funicular for a smooth and leisurely cruise back to the entrance of the zoo. 
Exploring Blandford Nature Center's 143 acres of mother nature is the perfect way to spend a spring day. Kids can get up close to the chickens and goats at the farm and romp around the Nature Nook playscape.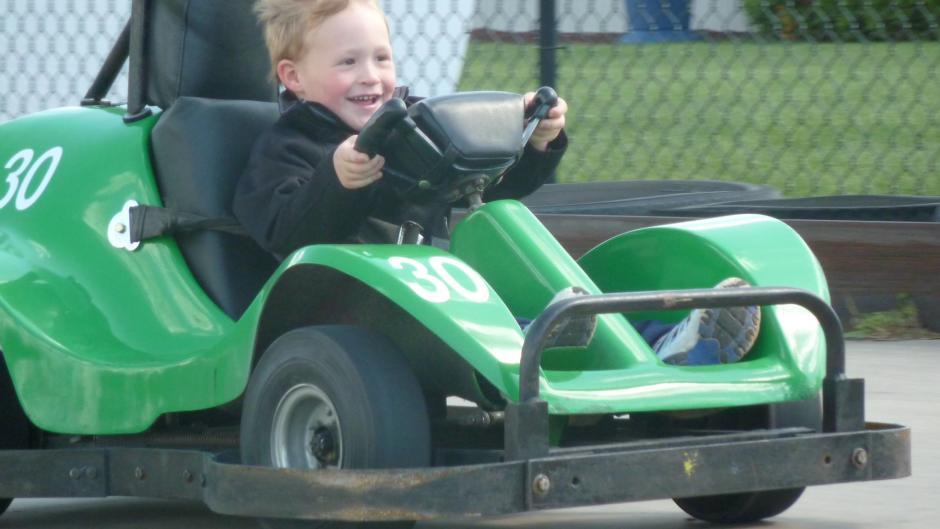 Find the thrills og go-kart racing, laser tag, and arcade games at AJ's Family Fun Center.
Photo Credit: AJ's Family Fun Center
---
Family fun centers
What better way to enjoy the beauty and warmth of spring than by visiting a center focused on family fun? If you love go-karts, mini-golf, arcade games and bumper boats, Craig's Cruisers in Wyoming and AJ's Family Fun Center in Comstock Park will provide hours of enjoyment for kids and kids-at-heart.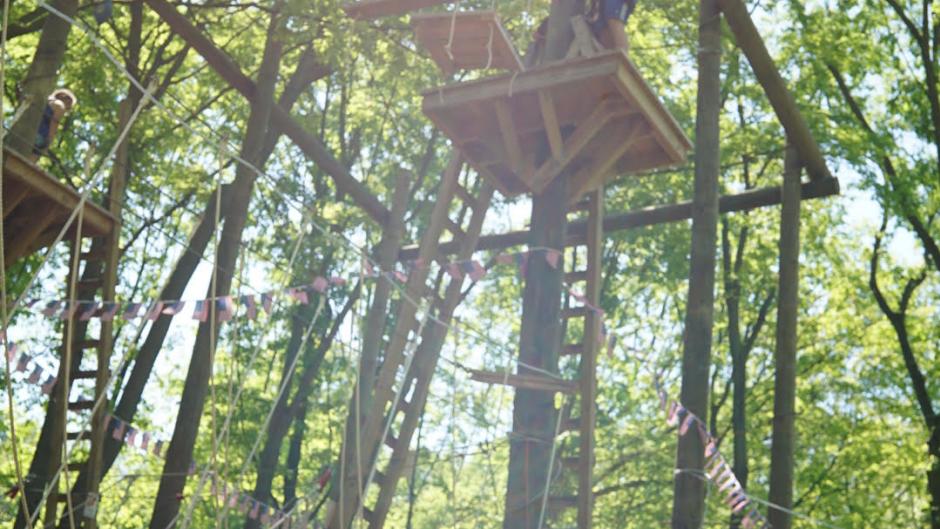 See the world from a new perspective at TreeRunner Adventure Park.
Photo Credit: Experience Grand Rapids
---
Grand Rapids Treetop Adventure
Are you ready to spend your spring season climbing, swinging, balancing, and soaring through the great outdoors? TreeRunner Adventure Park in Grand Rapids offers man-made treetop trails comprised of zip lines, swinging logs, and large fisherman nets of varying difficulty and height, some as high as 42 feet above the ground. Trailblazers ages four and up are welcome to enjoy the twists, turns and thrills of a self-guided treetop tour.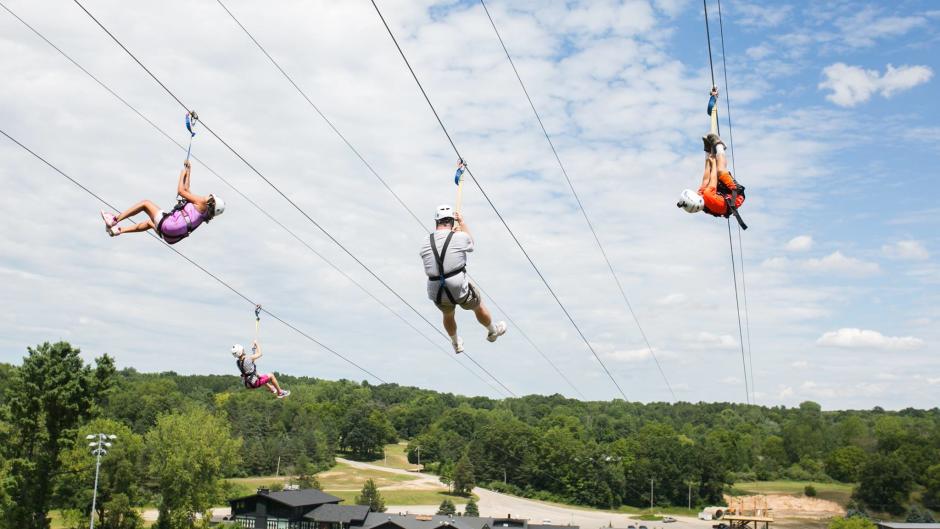 Ride the line at Cannonsburg!
Photo Credit: Cannonsburg Ski Area
---
Cannonsburg Zip Line Adventure
Speaking of zip-lining, Cannonsburg Ski Area in Belmont offers three different zip line tours for all levels of adrenaline junkies. The East Zip Line Tour is ideal for beginner zip-liners. It includes five zip lines where you'll cruise through the air at speeds up to 30 miles per hour. The West Zip Line Tour is a bit more daring for those searching for more height and speed. With a total of five zip lines, the West Tour will quench the thirst of anyone looking for more advanced action.
Never Miss a Post!
Subscribe to the Insider Experience blog.