Grand Rapids wins award after award. Beer City USA, Best Place to Retire (AARP), #1 Travel Destination for 2014 (Lonely Planet), Best City for Raising a Family (Forbes.com), and Top 10 Emerging City in the U.S. (Global Trade), just to name a few. And it's no wonder: from jobs and affordability to top-notch museums and natural beauty, Grand Rapids is a great place to work and play.
When you're ready to focus on the "play" part, we have plenty of festivals and events where you can try new craft beer, compete against other Michigan athletes, kick back and laugh, and even vote for the $200,000 Public Vote Winner for ArtPrize 2016.
This is a small sampling of the many awesome festivals and events held each year in West Michigan. Leave us a comment to share your personal favorites! For more info on the festivals and events features below, be sure to click the link to each event's website for more information--and get ready to have a fun-filled year right here in West Michigan.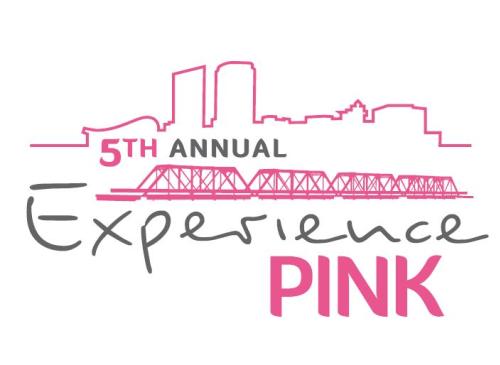 Experience Pink, month of February, 2016
Back for its 5th year, Experience Pink is an annual month-long effort to raise awareness and funds for Komen Michigan through fun events, like restaurants offering special pink cocktails, a Hotel Dodgeball tournament, and more. Experience Pink has raised over $25,000 since inception! It's a can't-lose proposition: you enjoy lots of fun events and food/drink and food specials and the proceeds help save lives right here in West Michigan.
Valent-Ice, February 12-14
Valent-ICE is an annual festival celebrating winter and love in Downtown Grand Rapids. Organized around Valentine's Day, the festival features live ice carving, a walking tour of whimsical ice art, ice skating and other snowy season fun. Join in the fun on these notable dates:
January 19 - 26: Public voting begins to select Downtown's centerpiece ice sculpture carved by Ice Guru Randy Finch. Voters will be entered to win Valentine's Day-themed prizes.
February 12: Sculptures go on display throughout Downtown; 80's-themed ice skating at Rosa Parks Circle (7-9 PM).
February 13: Live carving of the Voters' Choice 3,000 lb public ice sculpture. Kids activities and free ice skating (12-3 PM).

February 14: Free professional photography for Valentine's Day sweethearts, families and others at Rosa Parks Circle.
State Games of Michigan (Winter Games), February 19 – 21, 2016
Join the fun as an estimated 2,000+ athletes from all over Michigan gather to compete in the 7th annual Meijer State Games of Michigan. Outdoor enthusiasts compete in events like the snowshoe run/walk, cross country skiing, snowball softball, fatbike racking, and the luge. There are plenty of indoor competitions too, from shooting sports and bowling, to fencing and virtual rowing. The Meijer State Games of Michigan Summer Games take place June 23-26.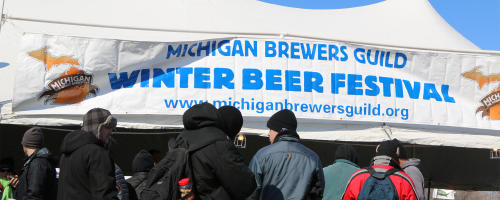 Beer Week Grand Rapids, February 17 – 28
Good beer, good food, and lots of fun: it's time for Beer Week in Grand Rapids.
Winter Beer Festival. Try to score tickets for the 11th annual Winter Beer Festival on February 26-27. (Saturday, Feb. 27th is sold out but you may still be able to get tickets for Friday, Feb. 27. Click here.) The uber-popular event will feature more than 100 Michigan breweries and brewpubs, along with an ice sculpture demonstration and live entertainment. You'll be glad to hear that there will also be fire pits to help keep you warm.
Cool Brew. Hot Eats. Grand Rapids breweries receive national and international accolades for a reason: they're just that good. As part of Beer Week, restaurants around town will celebrate our craft beers with special food/beer pairings you'll want to try.
LaughFest, March 10-20, 2016
Get ready to laugh for a good cause: LaughFest will be here in a couple of short months. Throughout the 10-day festival, you'll find both ticketed and free events that include stand-up comedy, improv, live shows, films, authors, community showcases, and more. Don't miss the chance to laugh along with Seth Meyers, Chris D'Elia, Marlon Wayans, and Kathy Griffin, among dozens of others, while helping raise money for the cancer, grief and support programs offered through Gilda's Club Grand Rapids.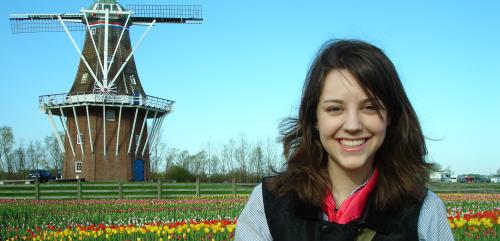 Tulip Time, May 7-14, 2016
Gather your loved ones and head to Holland, MI for the 86th anniversary of the nationally renowned Tulip Time. Kids of all ages will enjoy the live music, arts & crafts, Dutch Market, theatre shows, trolley tours, parades and fireworks. Best of all, the town is filled with absolutely beautiful tulips that will take your breath away.
Festival of the Arts, June 3-5, 2016
This year marks the 47th year that people have been gathering in downtown Grand Rapids to celebrate Festival of the Arts, which now attracts nearly half a million visitors a year. There really is something for everyone at this festival: poetry, dancing, theatre, music, storytelling, films, food and lots of fun activities for the entire family. Several streets downtown are closed so families can walk around and enjoy the festivities.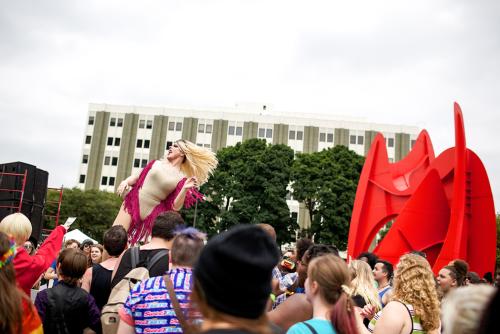 Greater Grand Rapids Pride Festival, June 17 - 19
This annual celebration is expecting this year to be the biggest Grand Rapids Pride event to date! Three days of parties, national entertainment, drag shows, family activities, and a street fair all hosted at Calder Plaza. Check back for more information including the announcement of the performers!
Grand Haven Coast Guard Festival, July 29 – August 7, 2016
Expect to join 350,000 people when you attend this beloved lakeshore festival, which takes place every summer to honor the men and women who serve in the United States Coast Guard. Family fun abounds, with a parade, fireworks, a kids day, a senior day, ship tours, live entertainment, a carnival, a car show, and much more. It's a beautiful way to spend a beautiful West Michigan summer day.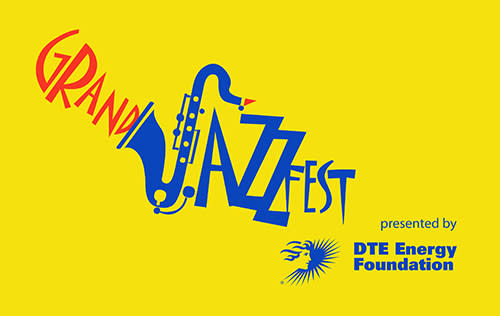 GRandJazzFest, August 20-21
Join jazz enthusiast at Rosa Parks Circle for the 5th annual GRandJazzFest, which features world-class musicians whose styles including Big Band, Latin, Straight Ahead, Class, and Contemporary. The free, family-friendly event is fun for everyone who loves music, but especially those who love live jazz.
ArtPrize, September 21 – October 9, 2016
If you haven't attended ArtPrize yet, make this the year. Seeing 3 square miles of downtown Grand Rapids chock-full of inspirational art is simply sensational. Art is indoors, outdoors, and sometimes even in the river! Plus, you get to help choose the $200,000 public vote winner. Last year, 422,763 votes were placed to determine who would win the Public Vote Grand Prize. Be sure to check out the packages offered by downtown hotels during ArtPrize in advance.