My food enthusiast dreams came true when the Downtown Market Grand Rapids opened in late August. An intriguing, dynamic, delicious culinary destination was born, in my City. Markets are a way to experience a culture and a place ~ a destination and a manifestation of that regions culinary journey and taste buds.
If you're a local and you haven't visited the Market yet, its high time. And if you're a visitor looking to see the best of Grand Rapids, add it to your list. In either case, time your visit with your appetite.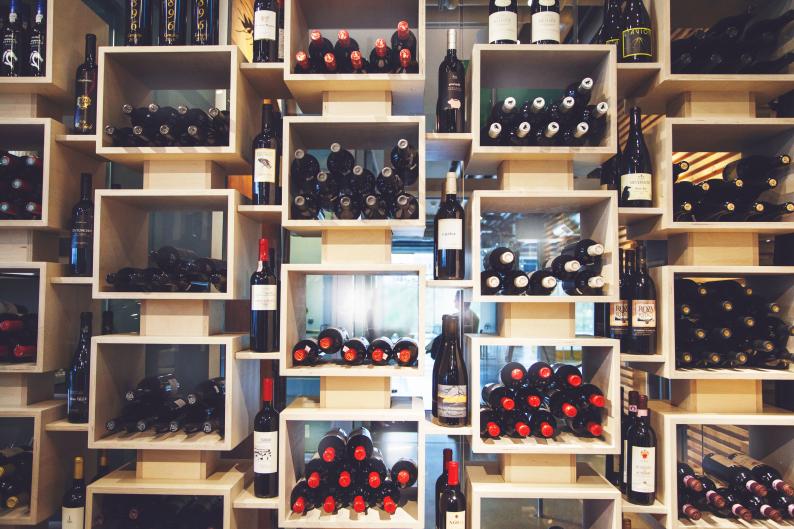 Aperitivo wine
Photo Credit: Aperitivo
---
The Market is located in Southwest Grand Rapids Heartside neighborhood. Take the Amtrack from Chicago, ride the Rapid, roll in on your bike, or hop in your car and park in the Markets convenient lot. Directions can be found here.
When you arrive at the Market, take a moment to digest the whole place. Stroll to the West side of the building and admire the live green walls, head upstairs to see the Market Grove Campaign apple trees, poke your head in the banquet space and teaching kitchens, admire the greenhouses, stroll along the terraces. Look down on the Market Hall from the atrium and then head downstairs and find a cute green shopping cart.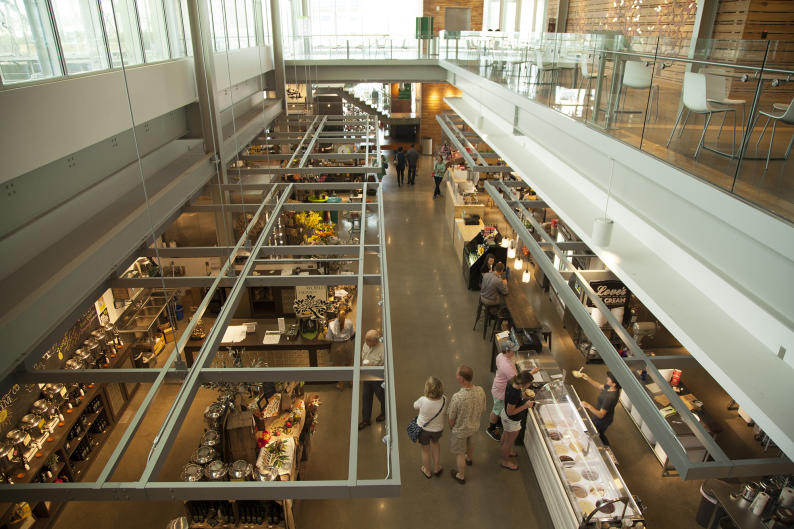 Downtown Market Grand Rapids
---
Its time for a snack or bite to eat. My favorite options: enjoy a fresh squeezed juice from Malamiah Juice Bar ($4) - carrot ginger, yes please! and a chocolate croissant from Field & Fire Bakery ($3.75) - I promise its the best one you'll ever have even if the Eiffel Tower is over 4000 miles away. Grab a table and hop on the Markets Wi-Fi while you enjoy your treats. If you're stomach is really growling, treat yourself to lunch from Tacos El Cunado, I recommend Carne Asada and Al Pastor - Pineapple Marinated Pork ($2.75 each), add avocado for .30 cents and top it with salsa verde. Or meet a friend, pull up some stools at Aperitivos bar, and share the beautiful Monger plate featuring cheeses, meats, and accouterments ($25) and sip a glass of wine.
Now that you're satiated, take a moment to stroll the aisles and get a real sense of the Market: see the ladies at Miss Maddie's rolling pasta, watch Fish Lads filet a whole King Salmon, scope out the beef hanging and aging at Montello Meat Market, smell bread fresh from the oven at Field & Fire, observe chocolatiers at work at Grocers Daughter Chocolate, admire fresh flowers at Crescent Street Floral, taste dozen of oils and vinegars at Old World Olive Press the experience continues from vendor to vendor with a total of twenty food artisans.
Purchase some specialty food products: a jar of raspberry jalapeno jam from Thornburg & Company ($10), a bag of fresh on-site roasted coffee from Simpatico ($9), or a bag of Hot Cinnamon Spice tea (my absolute favorite) from Spice Merchants.
Let's think about dinner. If you're in the mood to let someone else do the cooking, grab a high quality, scratch-made meal from Making Thyme Kitchen to pop in your oven at home. Another easy dinner solution: fresh pasta from Miss Maddie's and their garden tomato sauce. Pair the entree with some fresh greens from City Produce. Or purchase some gorgeous ingredients to inspire you at home in your kitchen: steak from Montello Meat Market, a stinky cheese from Aperitivo, or fresh fish from Fish Lads. Ask the butcher and fishmonger for preparation suggestions.
Now its time to head home and unload your bounty. Its a special occasion as you're celebrating this beautiful market, so grab a bouquet of flowers and how about a pie from Sweetie-Licious?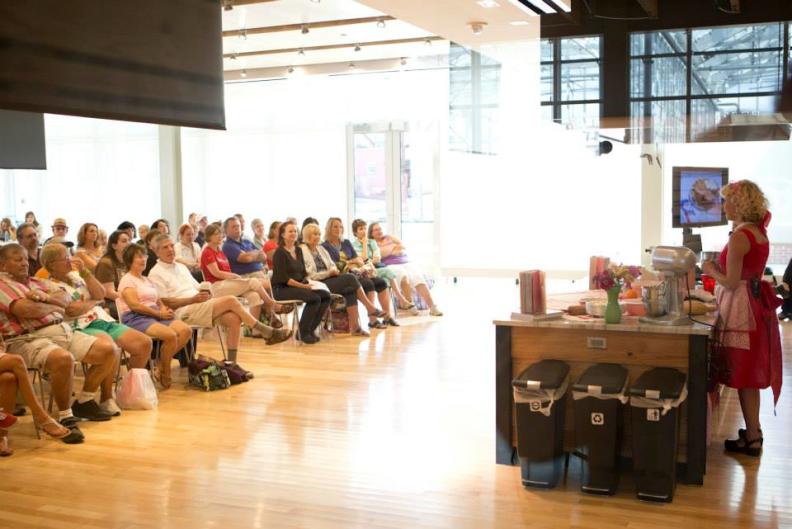 Linda Hundt from Sweetie-Licious teaching a cooking class.
Photo Credit: Downtown Market Grand Rapids
---
To enhance your experience, visit the Market when the Outdoor Farmers Market is happening or attend a cooking class. This fall the Market commences a huge culinary education program with classes like Italian Romance, Canning with the Family, and Non Dairy Delicious.
Find what the Market means to you and enjoy.
Visitors guide to the Downtown Market:
Location: 435 Ionia Ave SW Grand Rapids
Indoor Market Hall Hours: Monday-Saturday 9AM-7PM and Sunday 10AM-7PM
Outdoor Farmers Market Hours: Tuesday 8AM-1PM, Thursday 4-7PM (Seasonally) and Saturday 8AM-1PM (Year Round)
The latest info: Facebook.com/DowntownMarket
On the web: downtownmarketgr.com
Class registration: http://downtownmarket.eventbrite.com/
Never miss a post!
Sign-up for the Insider Experience blog.