Three square miles of downtown Grand Rapids transform into an arts epicenter during ArtPrize each fall when artists and art enthusiasts come together to celebrate and discuss creation.
Since ArtPrize began in 2009, 2.9 million visitors have celebrated thousands of art submissions scattered throughout hundreds of venues around the city. With these numbers, ArtPrize has earned the distinction of the world's largest international art competition.
ArtPrize, now taking place every-other yeat, offers the perfect opportunity to call your buddies for a guys' weekend to explore ArtPrize and enjoy breweries, restaurants, and other activities in the area.
Great Lakes Pub Cruiser
Photo Credit: Great Lakes Pub Cruiser
---
Brewery hopping
To quench the inevitable thirst you'll experience while walking around downtown Grand Rapids exploring beautiful artwork, check out the best brews that Beer City, USA has to offer. More than a dozen breweries are within walking distance of the ArtPrize parameters, including Founders Brewing Co., Grand Rapids Brewing Company, The Mitten Brewing Company,  Atwater Brewery, New Holland Brewing's The Knickerbocker, and B.O.B.'s Brewery.
If you and your friends are searching for a guided experience with safe traveling accommodations, there are multiple brewery tour options through  Grand Rapids Beer Tours, Discovering Michigan, and Great Lakes Pub Cruiser.
Before you brewery hop, be sure to stop by the Welcome Center at the Grand Rapids Art Museum to pick up your free Beer City Brewsaders® Passport. Collect eight stamps at any of the 32 participating breweries and you'll receive an exclusive Brewsader® t-shirt. Visit all 32 breweries to become an ultimate Brewsader® to earn exclusive deals and discounts.
Segway tours
If you're hoping to see as much art as possible, try a guided Segway tour. Segway Tours of Grand Rapids offers eight user-friendly Segways that visitors can rent in 30-minute increments. All tour rental packages include free operating instructions and an experienced tour guide. Segway tours are a stellar way to see some of the most prominent ArtPrize venues around town, including the Gerald R. Ford Presidential Museum and Grand Rapids Public Museum.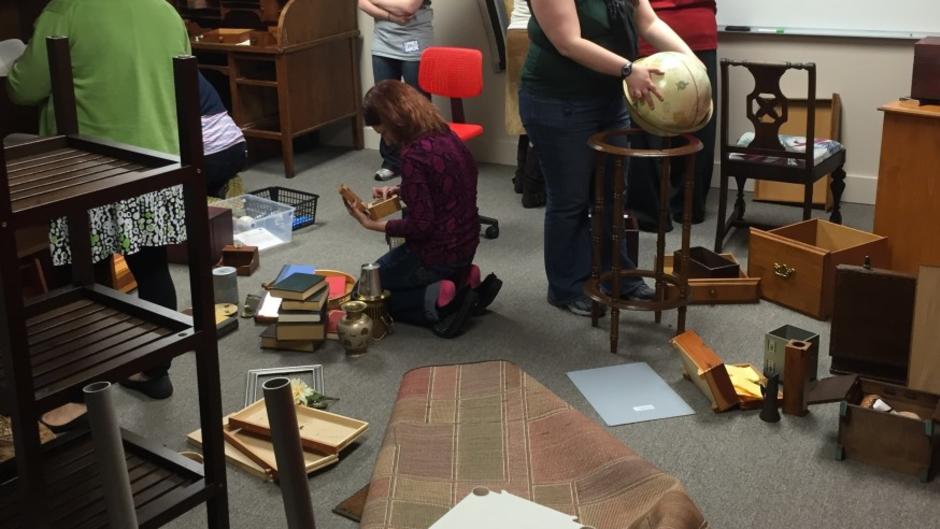 The Great Escape Room
Photo Credit: Experience Grand Rapids
---
The Great Escape Room
Those who successfully complete the challenging puzzles found at The Great Escape Room can consider themselves an artist — an escape artist, that is. Escape rooms give teams just one hour to discover hidden clues and solve puzzles in order to win their freedom. The Great Escape Room offers two Sherlock-themed escape adventures, Sherlock Holmes' Library and Professor Moriarty's Game Room. Put on your detective cap and grab your magnifying glass if you and your friends think you can join the small percentage of escapees!
Slows Bar BQ
Photo Credit: Slows Bar BQ
---
Bountiful BBQ
Walking miles on end through ArtPrize venues works up quite an appetite. Budget time during your ArtPrize weekend to dine at any of the barbecue eateries in Grand Rapids. Barbecue restaurants like Slows Bar BQ or Two Scotts Barbecue can fill your belly with pulled pork and sliced brisket or with other comfort food favorites like cornbread and macaroni and cheese.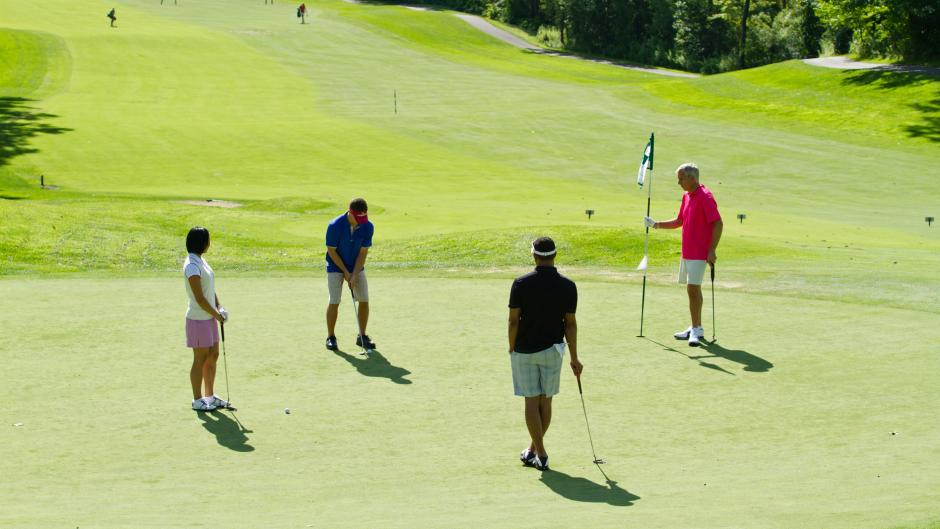 Four Golfers on the Putting Green
---
Lodging and transportation
The influx of visitors to the city can lead to challenging driving conditions. Avoid the fuss by booking a room in one of the many hotels in Grand Rapids that offer not only special discounts and pack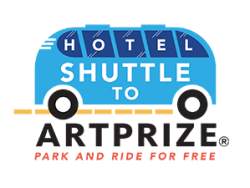 ages, but also free shuttle services Fridays through Sundays during ArtPrize. A quick and easy walk to a Park & Ride shuttle location within 10 minutes of your hotel will allow you to bypass the stresses of navigating the busy downtown area.
For a full list of what's happening around Grand Rapids during ArtPrize and throughout the year, visit the Experience Grand Rapids events calendar.
Never miss a post!
Subscribe to the Insider Experience blog.