If you enjoy art, craftsmanship and creativity, then American Quilters Society QuiltWeek® at DeVos Place Convention Center in  August 12-15 is for you! The show brings creativity, passion and for some a new definition of what quilting is to downtown Grand Rapids once again. "This is art created through fabric," said Betsy Carlson, president of the West Michigan Quilters Guild. "Non-quilters who attend will be amazed by the quilt designs, fabrics, colors and techniques. These are not the quilts made by our ancestors or during the quilt resurrection in the 1970's. This is geometry made beautiful." Over 16,000 people from around the country come to Grand Rapids for four days of quilts, workshops and contests starting Wednesday, August 12 at 9:00. The show also is host to the United States premiere of the traveling textile exhibit Living Colour! curated by Brenda Gael Smith.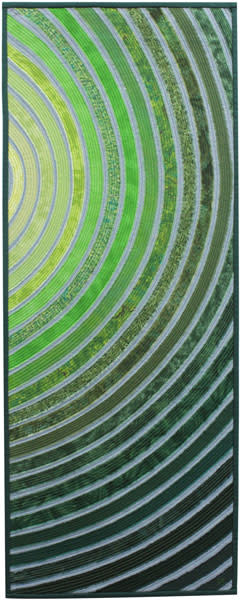 "When I look around, I see a world pulsing with life and color," said Smith. "This was my inspiration when setting the title theme Living Colour!"  Smith received entries from around the world for this traveling exhibit and said the selected works showcase the diversity and richness of the textile medium in both abstract and representational form.
Living Colour! displays quilts from around the globe using techniques not usually thought of in quilting. From paint to acrylic ink and even hand-drawn with colored pencils. Starting with predominantly red-hued works, the exhibition is presented in broad rainbow sequence rounded out with some multi-colored works. The high chroma palette is complemented by a strong narrative that embraces flora and fauna, marine life, colorful communities, powerful life forces and creation stories.
After checking out Living Colour! visit the submissions in the second annual Young Textile Art Challenge open to artists age 18-30. The  juried and displayed contest was inspired by the 2013 Art Prize win by Michigan artist Ann Loveless for her quilt Sleeping Bear Dune Lakeshore. Winners will be judged by AQS judges and announced at AQS QuiltWeek. A Viewer's Choice with a purse of $1,000 will be determined by the general public so don't forget to vote!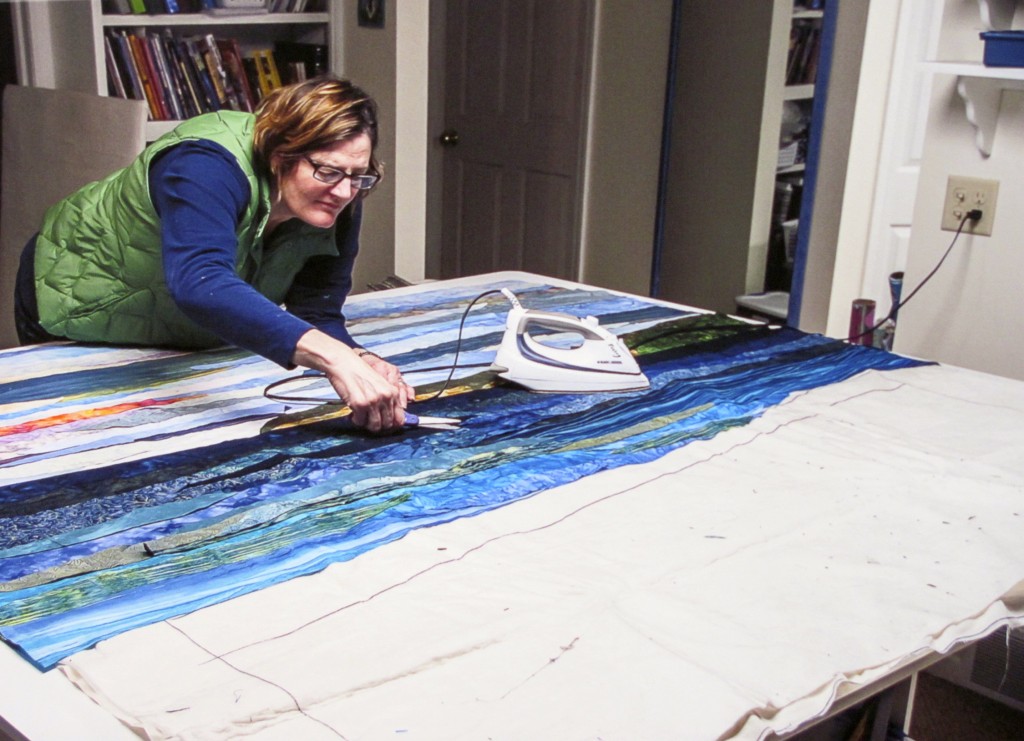 Ann Loveless' quilt, Sleeping Bear Dune Lakeshore, won the top prize at ArtPrize 2013 
For those looking to improve their quilting skills, the show offers a wide variety of workshops focusing on skills including appliqué, piecing and quilting technology. "People will be amazed at the tools now available in the realm of quiltmaking - from fancy rulers for cutting to the latest technology in sewing and quilting machines," Bonnie Browning, executive show director for American Quilter's Society said. "You will be able to test drive machines from the major manufacturers and see a world-class display of fiber art!" And if you are still in need of a room for the nearly weeklong event, hotels are offering AQS QuiltWeek deals to save you money.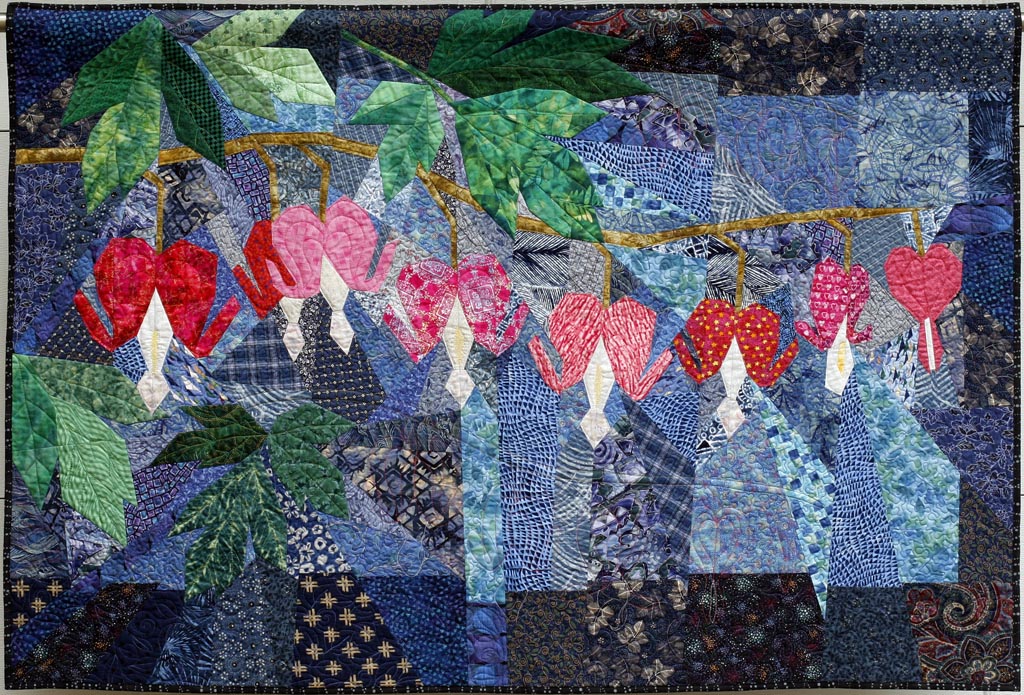 Bleeding Heart quilt by Jan Lewis West Michigan Quilters Guild, 2014
After a day of walking, you are sure to be famished. Luckily, Grand Rapids Restaurant Week is in full swing during AQS QuiltWeek and ready to serve you some of the most inspired food Grand Rapids has to offer. So take a new look at an old hobby and enjoy the art at AQS QuiltWeek Grand Rapids!