If you have ever stayed at the Amway Grand Plaza Hotel in the Downtown Destination Neighborhood of Grand Rapids, then you know you'll lack for nothing throughout your visit.  The Amway is known for its impeccable service, prompt response time, and historic location.  As the city prepares for ArtPrize Seven, the Amway continues this tradition of satisfying visitors as they welcome The Kitchen and The Kitchen Counter to the GR culinary scene.
The Kitchen by Wolfgang Puck patio
Photo Credit: The Kitchen by Wolfgang Puck
---
Wolfgang Puck is renowned worldwide for his cooking, of course, but his restaurants have garnered fame of their own.  The Kitchen and The Kitchen Counter are new Wolfgang Puck restaurant concepts being debuted in Grand Rapids; Puck's global take on comfort food will be new even to the United States as these locations open.  After the soft opening on September 3rd, the reception from hotel guests and locals has been nothing but warm.  When I recently stopped by to see it myself, there were guests from all walks of life: some answered e-mails via laptop, some were eating lunch with the whole family, some were catching up with friends, and some were in the middle of lunch meetings.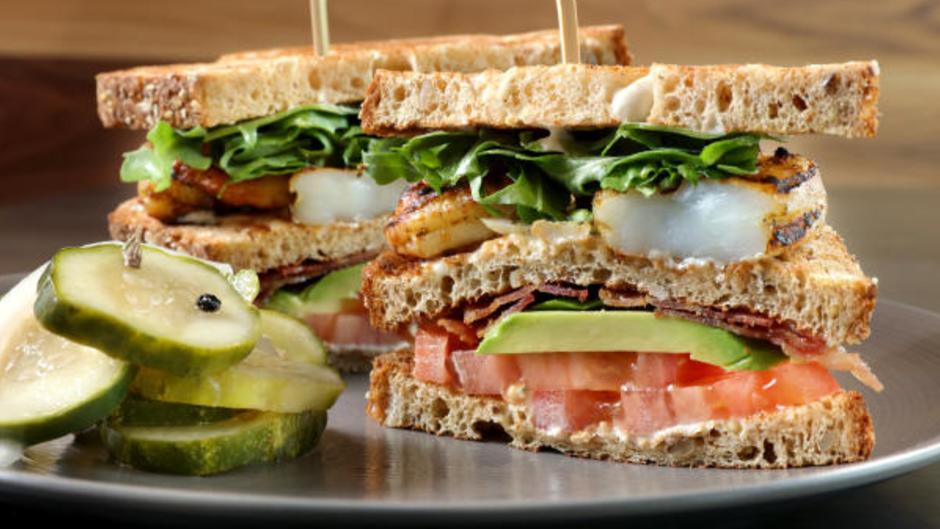 The Kitchen Counter by Wolfgang Puck
Photo Credit: Quinn PR
---
The Kitchen features plenty of outdoor seating along the Grand River and also boasts private event spaces available for reserve.  Celebrate an engagement in the private wine cellar or a promotion on the lawn.  Guests with groups of six or more are welcome to make reservations, but all reservations will be on hold until ArtPrize is over on October 11th.  That being said- if you're local, then you know how ArtPrize gets...go check it out before the festivities begin! 
If your dining window is right around breakfast or an efficient lunch between meetings, the adjacent Kitchen Counter could be more your speed.  The Kitchen Counter opens from 6:30-3pm daily.  Made to order breakfast, lunch, and bakery items will be quick and delicious, as Executive Chef Austin Gresham focuses on Puck's signature dishes made with locally-sourced, seasonal ingredients (for both restaurants).  The Kitchen opens at 11am daily and serves lunch and dinner until 11pm.  Happy Dining, and enjoy Grand Rapids' newest addition to the culinary scene!
Don't ever miss a post!
Sign-up for the Insider Experience Blog