It's hard to imagine, but West Michigan is ready for another apple harvest!
Michigan farmer's markets have seen asparagus, strawberries, raspberries, blueberries, green beans, peaches and corn come and go and now the wait for those first bushels of apples begins. Just about anyone can make (or eat) an apple pie, but 2014 could hold a different future for thousands of Michigan apples.
Hard cider, which originated across the pond, was a crisp, delicious and common drink of choice, made from apples that weren't pretty to look at, but produced exquisite flavors when pressed and fermented. Hundreds of varieties of these Heirloom apples made their way into Michigan soil, but during Prohibition, these trees were torn out, and many of the varieties declared nearly extinct.
Andy Sietsema is a fourth generation apple farmer who, with the guidance of his father, has began growing many of these rare apples again, in the hopes that the cider will be revived with the 150 varieties found on their farm. I spoke with Andy to discuss the quickly-blossoming craft cider industry, as well as what goes into owning an orchard in West Michigan.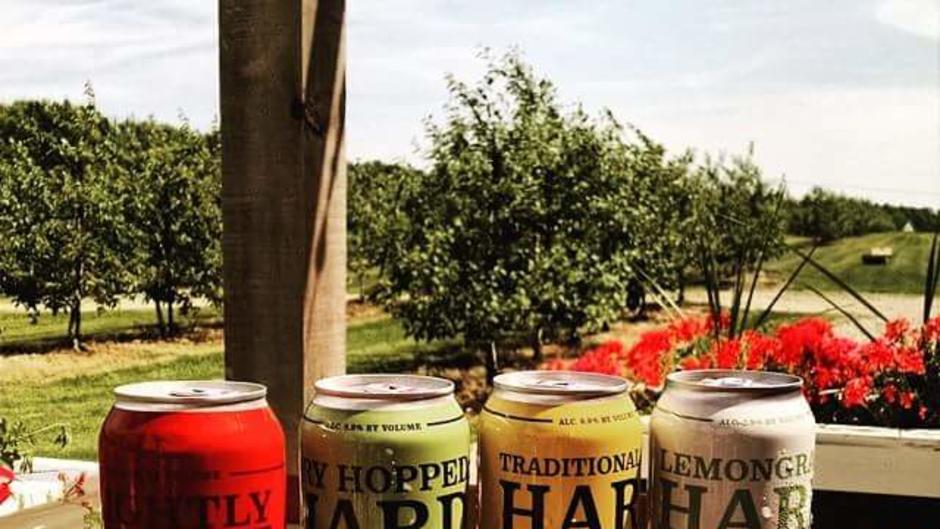 Sietsema Orchards cider cans
Photo Credit: Sietsema Orchards & Cider Mill
---
Sietsema Orchards moved a few miles over to Ada, Michigan in 1995, and has grown and thrived ever since. in 2013, they produced 10,000 gallons of hard cider; this harvest is projected to yield around 20,000 gallons as the increasingly well-known ciders make their way to taps and stores in Chicago this fall. Sietsema prides himself on the apple education and family experience his orchards offer to visitors.
"We are a family alternative for a fall Saturday that can be laid-back and welcoming," says Sietsema. Part of the education piece he enjoys showcasing is the sustainability of hard cider making. While brewing requires high temperatures and hundreds of gallons of filtered water, cider just requires apples! Even the peels and leftover pulp are used in livestock feed, making their process waste-free.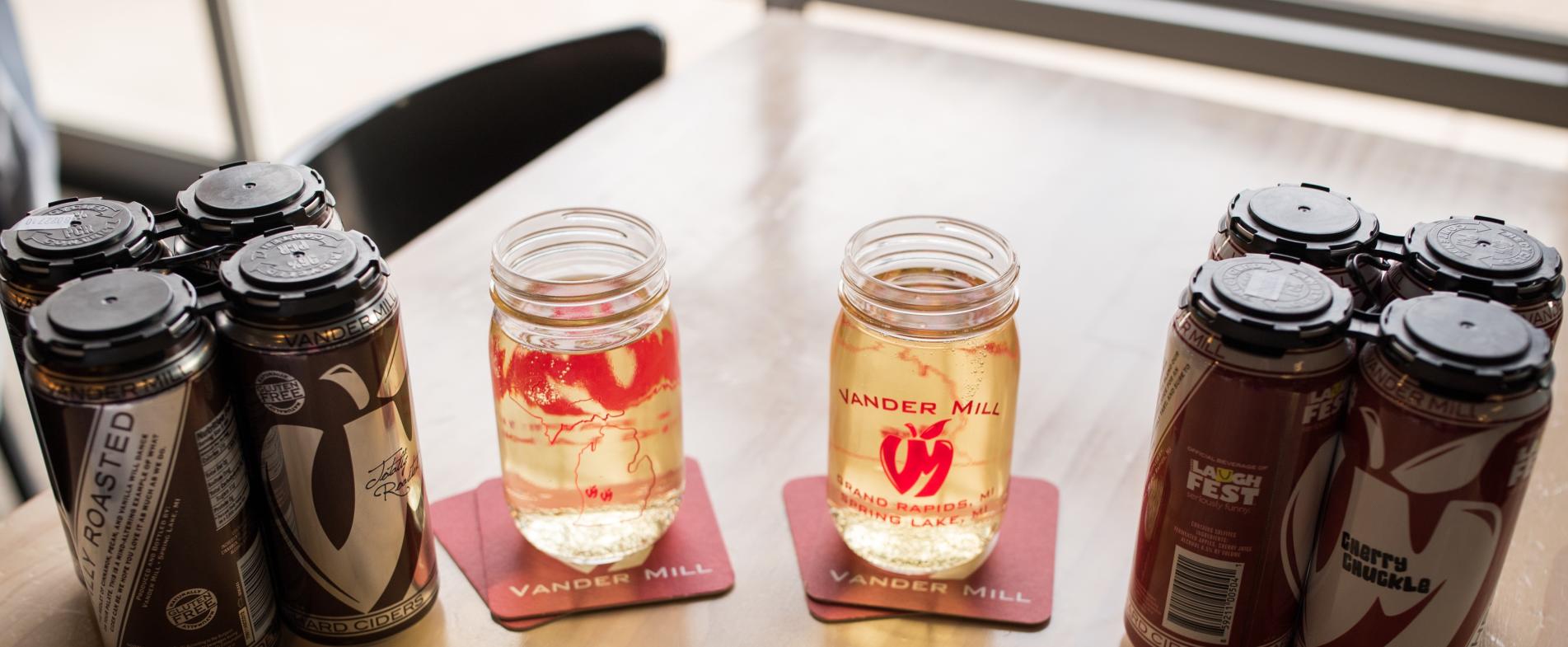 Check out Vander Mill's extensive lineup of award-winning cider.
Photo Credit: Experience Grand Rapids
Other well-known West Michigan cider that is circulating the Great Lakes region is Vandermill Ciders. Vandermill opened in 2006 and has since maintained an excellent reputation, reacquainting Michiganders with craft cider. Head to their location in Spring Lake for a great live music line-up and a full menu (try the whitefish tacos).
Locals with little ones also flock to Robinette's Orchards and Winery, which boasts a full bakery, small lunch menu, pumpkins and a gift shop. If you just love following hard ciders, tap houses all over Michigan are featuring The People's Cider, hand-crafted drinks by another passionate apple farmer, Jason Lummen.
While Lummen's journey was covered in depth by fellow blogger Molly Crist, both he and Sietsema share a passion for the original English hard cider, often quite dry. Sietsema is hopeful that consumers will soon share that passion. "In the last three to four years, the consumer's palette has changed to include the drier ciders as their education grows."
It certainly is back to school time, so educate yourself and taste some local hard ciders this fall!
Don't Miss a Post!
Sign-up for the Insider Experience Blog!