If during your time in Grand Rapids you've been there and done that but haven't gotten a t-shirt...or a hat or even a beer bucket, GrandRapidsStore.com can help! The new one-stop shop for official Grand Rapids merchandise, including ArtPrize, Laughfest, Beer City USA and the new GR& (pronounced grand) brand, hosted by Experience Grand Rapids, is up and running and ready for business.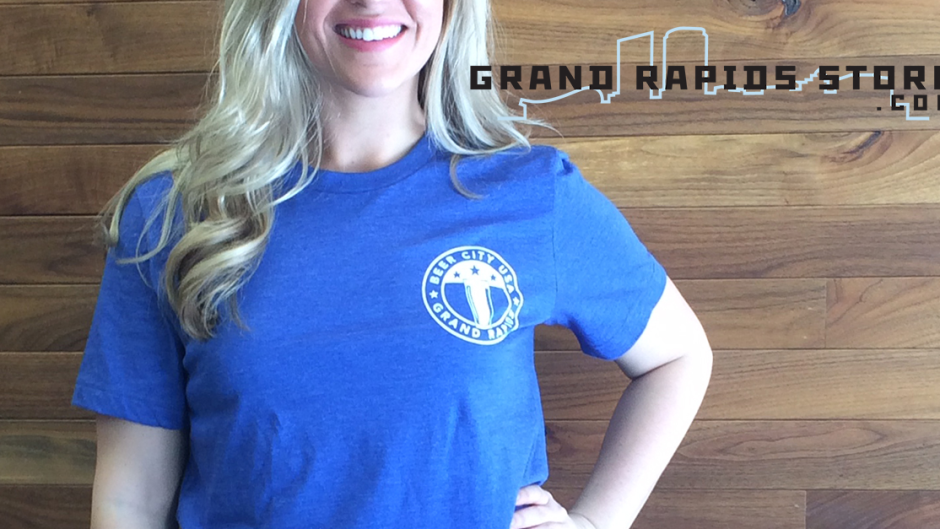 ---
"We are thrilled to have both ArtPrize and Laughfest as two of our community brand partners in the new GrandRapidsStore.com," said Experience Grand Rapids Senior Vice President Janet Korn. "The new GR& line is a great way to promote all the grand things Grand Rapids has to offer. We are also proud to be the exclusive online retailer for Beer City USA merchandise."
Visitors and locals alike have many options available to show their city pride or bring back a memento from a trip from clothing to koozies and everything in between. New merchandise will be added as it becomes available. The online store is a partnership between the brand departments and with Markit Products, a local apparel and promotional merchandise company, who will produce, inventory and ship items purchased in the online store.
"The site provides a convenient vehicle for the community to purchase and share their destination enthusiasm with others," Korn said.
So head on over to GrandRapidsStore.com and check it out! You know you love Grand Rapids, now let everyone else know too!
Don't miss a post!
Sign-up for the Insider's Experience blog