Former Silver Spork food truck entrepreneur and guest blogger Molly Clauhs shares the story behind one of Downtown Market Grand Rapids' newest tenants, Aperitivo.
Literally defined, aperitivo is a pre-dinner drink, a beverage to stimulate the appetite. However, it is much more than that - ask an Italian.
In Italy aperitivo is a social occasion: Italians go to aperitivo as Americans go to happy hour. The Italians are not in pursuit of dollar-off craft brews (though we love that!) They are connecting with each other and their tastebuds over sophisticated beverages such as Campari, Negronis, and Prosecco and carefully paired meats, cheeses, crackers, and nibbles.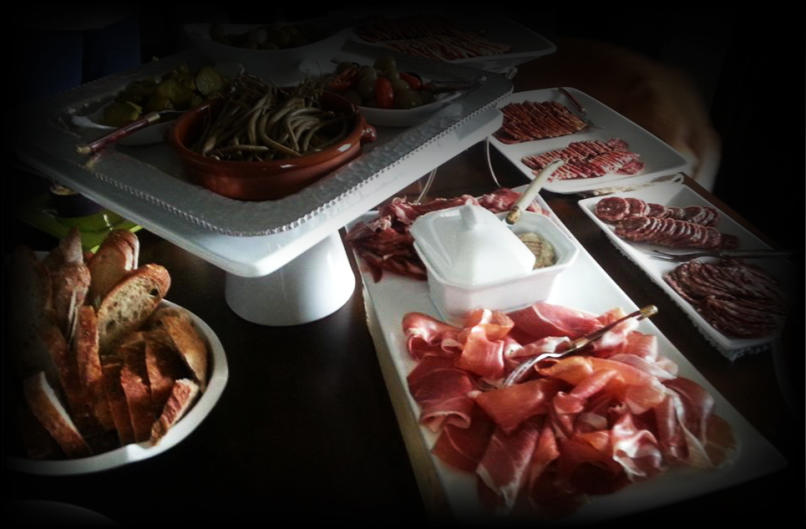 ---
Aperitivo is a chance to linger, recharge, savor food and drink. The cheese, charcuterie, and wine shop opening at the Downtown Market Grand Rapids later this summer, called Aperitivo, is carrying the components to host your own aperitivo and featuring a bar where one can order food and drink that will encourage you to linger, relax, and seek pleasure in the pairing: hence the Italian namesake.
Imagine this: walls of glass facing the farmers market, refrigerated cases full of cheese and charcuterie, a bar serving aperitivo, and two of the most passionate food enthusiasts around: Amy Ruis and Kate Leeder. Yes friends, that's Aperitivo!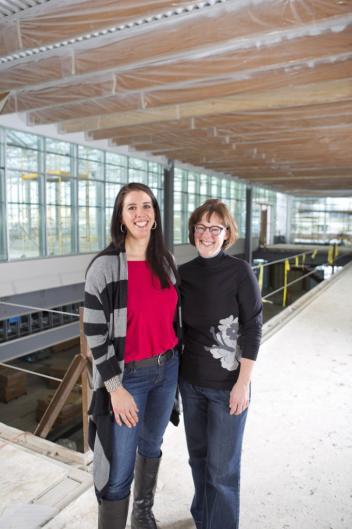 Kate Leeder & Amy Ruis, the visionaries behind Aperitivo, get ready to bring the delight of fine cheeses and charcuterie to the new Downtown Market Grand Rapids.
---
Amy Ruis, a vibrant, bright, hard working entrepreneur with a knack for all things food and wine, opened Art of the Table ten years ago. Art of the Table is a gem. I'm sure everyone's experience is different based on what draws them in: the carefully curated wine selection, sparkling cheese case, walls of specialty food products, displays of lovely tabletop goods, stocked beer cooler, or freezer of gourmet ice cream.
I typically beeline for the sample table and enjoy a quick bite, check out the apron selection, then grab a bottle of wine to drink on my porch. Art of the Table is a beautiful little store that played an important role in the renaissance of Wealthy Street.
Kate Leeder moved to Grand Rapids seven years ago. She and her husband transitioned from their Chicago loft apartment to a lovely house in Heritage Hill as they'd been told it was a dynamic neighborhood.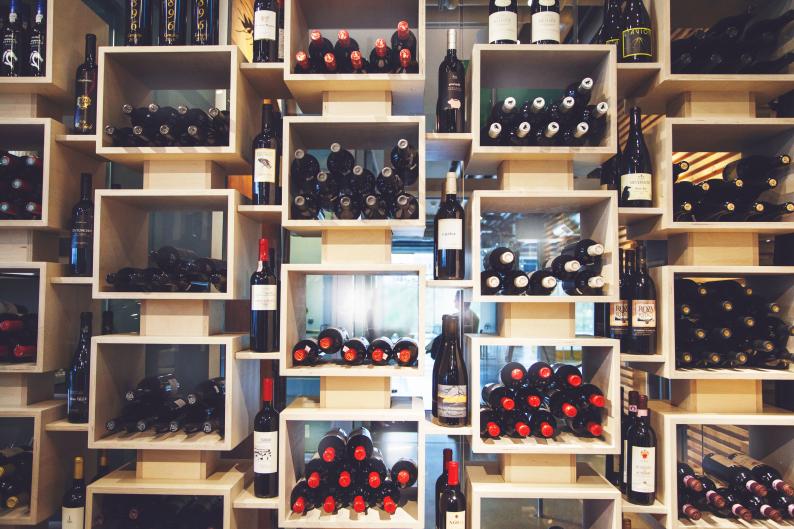 Aperitivo wine
Photo Credit: Aperitivo
---
Kate worked as a Sous Chef at the chic and highly lauded NAHA and then at Whole Foods as a cheese buyer. The move to Grand Rapids was inspired by a job offer her husband received, but Kate found Grand Rapids had the amenities of the big city she was accustomed to, yet now she could find a parking space and have a backyard.
It was important to Kate that she was in walking distance to a bottle of wine, loaf of bread, and a newspaper. The Wealthy Street business district catered to Kate's needs and before long she was working at Art of the Table introducing new cheeses both to the city and store.
Its not a surprise that Kate, the Chicago transplant and former fine dining Sous Chef was drawn to work at Art of the Table; its a foodie haven. That was six years ago and Kate still loves that the job offers the opportunity to make her favorite cheeses very accessible. The new partnership between Amy and Kate will mean an increased focus on cheese and charcuterie beyond what is currently offered at the Wealthy Street store and another piece of the big city (this time Roma!) in Grand Rapids.
Don't miss a post!
Sign-up for the Insider's Experience blog