The Art Outdoor Project, held this year in partnership with the UICA, invites artists with ties to Grand Rapids to submit artwork they feel represents Grand Rapids to be considered for display on a Michigan billboard. This year, more than 20 artists submitted works of art and you can see the artwork from the five selected artists on billboards around the state from August-September.
We're interviewing and profiling each artists whose work was chosen, so you can learn more about the creators of these beautiful works of art. Don't miss the chance to see their work on the billboards!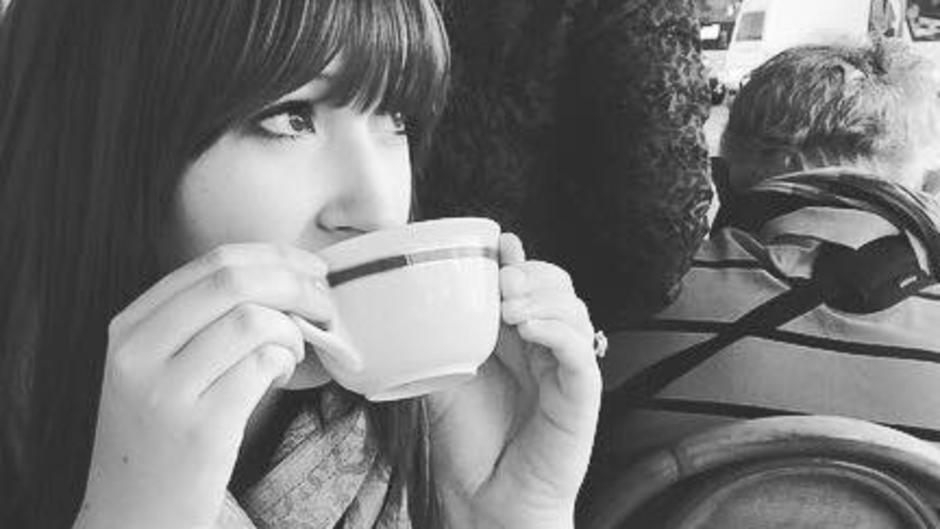 Samantha Loutonen Art Outdoor
Photo Credit: Samantha Loutonen
---
During her junior year of high school, when Samantha Luotonen was taking AP-level art classes, she decided to get more serious about her craft and she entered the Kendall College of Art and Design's Art Day Scholarship Competition. Competing against artistic students from around the country, Luotonen's artwork won 2nd place, earning her a $16,000 KCAD scholarship. "That, along with my other scholarships, allowed me to go there," she explains.
Today, Luotonen's preferred medium is colored pencils, although she also works with graphite. "I like the range of depth you can get with colored pencils. It's really vibrant and I don't feel like I can get that kind of color and depth, that quickly, with any other medium," she says.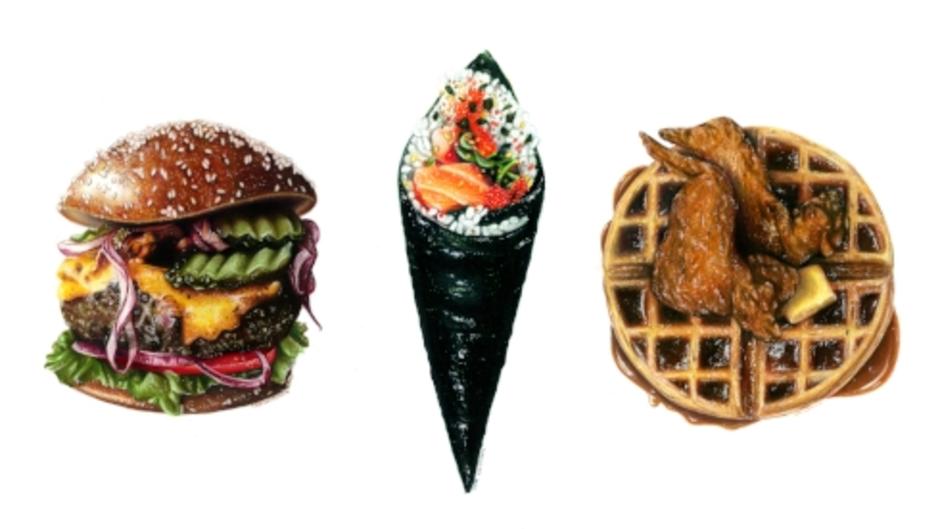 ---
The colorful piece she submitted to the Art Outdoor Project is a combination of three works of art she'd already drawn that she compiled to create a Grand Rapids collage. "I'm a big foodie and I love all of the different restaurants and events in Grand Rapids that revolve around food," says Luotonen. "I picked out pieces I'd drawn that I thought represented Grand Rapids the best and represented what people here like."
The collage, which features colored pencil drawings of a burger, chicken and waffles, and sushi, is part of a larger food series by Luotonen. You can currently see the entire series, including the billboard pieces, on display - and for sale - at the Clausen Gallery at Breton and 28th Street. You can also see those pieces and more of her work on her website, SamLuotonen.com.
Whether she's drawing food, florals, or honeybees, Luotonen is drawn to beauty. "I pretty much go on aesthetics, focusing on anything that I find beautiful or interesting," she says. "I find a lot of beauty in food and nature in general. I've had a lot of people tell me that the fruits and vegetables I've done look better than they do in real life, and my art makes them look at them in a different way."
You can see Luotonen's billboard on I-96, just south of Lansing.
In addition to purchasing Luotonen's work from Clausen Gallery or her website, you can buy a poster that features all five 2016 Art Outdoor Project winners at GrandRapidsStore.com
Never miss a post!
Subscribe to the Insider Experience blog.