More than 20 artists submitted entries to this year's Art Outdoor Project, held in partnership with the UICA. Five of those artists were subsequently selected to have their artwork featured on a billboard in Michigan from August-September.
We're profiling each of the five selected artists to help you connect with the creators of these amazing pieces of artwork. Keep your eyes peeled for their billboards!
Bud Kibby's artistic submission to the Art Outdoor Project, "ex machina" [pronounced ex mach·in·a'], is part of a larger series that explores the concept of purpose within the components of machines, with each piece depending on the function of the other for the whole, similar to the way that, in a city, each civic role serves a purpose and must work together to make the city - in this case, Grand Rapids - great.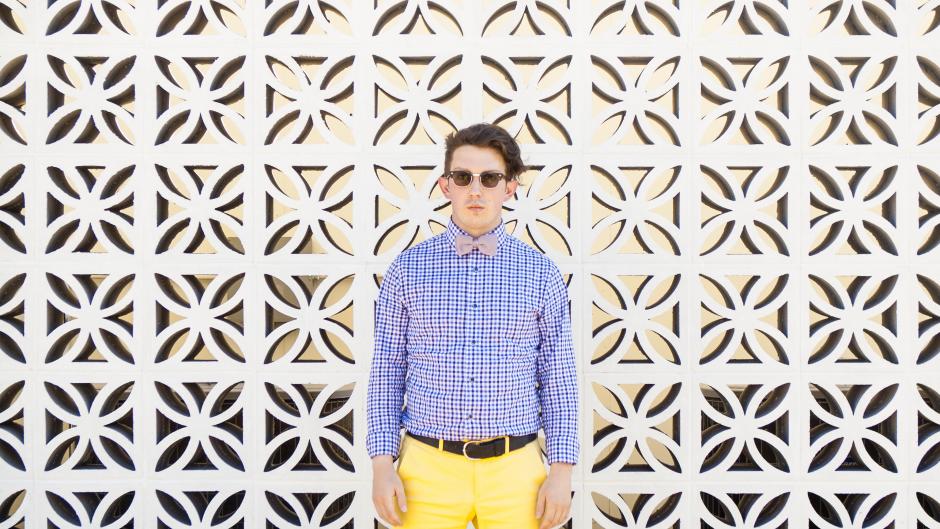 Bud Kibby, Art Outdoor Project 2016
Photo Credit: Bud Kibby
---
Ex machina is a literary term meaning "of the machine," that provides writers with a way to solve a plot problem that seems insurmountable. "I love it as a writing concept but I also love it in the more literal sense because I deeply enjoy the compositions that exists within mechanized objects," says Kibby, a graduated of Kendall College of Art & Design. "I love the engineering that goes into a particular object, like a cash register from 1927, things that are everyday objects but are incredibly complex. It's just beautiful. Levers, pulleys, watches, and gears – photos of them turn out gorgeous every time."
"I really enjoy mechanization because each component serves a very specific role and without that component the entire machine stops working.  I think a lot of parallels can be drawn between that and life in the larger context." Kibby sees this type of collaboration reflected in the city of Grand Rapids, which he feels exhibits a collaborative and supportive environment. "That's the reason I chose that piece. Within a city everyone has a role and everyone has to work together, just like with mechanization, to make the city great. If a component fails there is no success for the greater enterprise."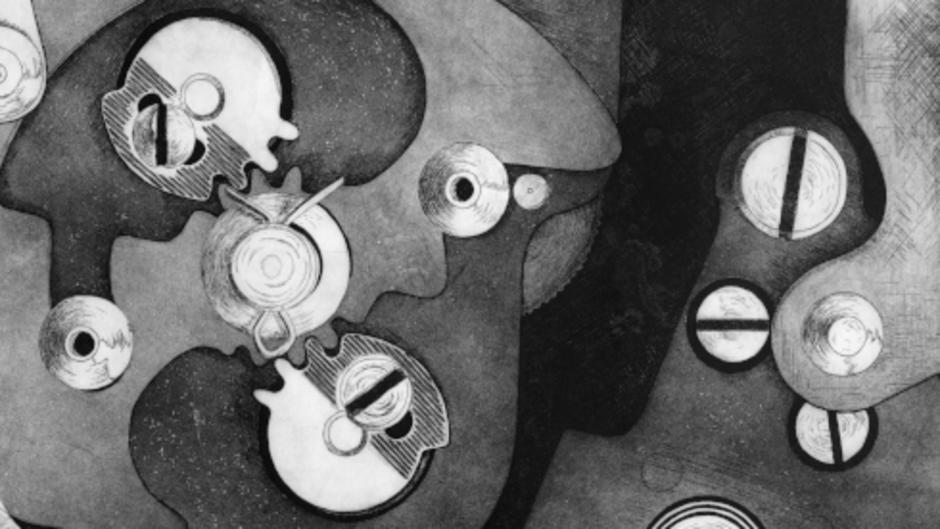 ---
Kibby has been an artist for as long as he can remember. "I think its just part of who you are as a person," he explains. "I'm driven to create. There's an impulse I need to release in order to feel fulfilled and nourished." Processing the personal loss he's experienced in life is part of what drives Kibby. He says that the revitalization that follows brokenness can come, in part, from the creative process, and that growth and regeneration can happen when he generates something productive out of the brokenness.
Although he often works with photography, he prefers working with alternative processes and being as hands-on as possible. "I also really like the idea of the inevitability of failure," he says. "I think that failure creates an opportunity for growth. A lot of my creative work focuses on that idea." When he uses Polaroid film, for example, he doesn't toss the piece of backing that you peel off to reveal the photo. Instead, he repurposes it. "When you peel it apart, you get the positive and the negative, but you can use the negative and scan it as a digital image. I love that because there's this thing that used to be thrown away and I'm saving it. In essence I'm saving the "failure" and digitizing it. This failure is special – nothing else can create this failure except this process; it's otherwise unobtainable. The redemption and reconsideration that comes from that has people look at it in a way that they wouldn't otherwise consider successful."
Throughout the months of August and September, you'll be able to see "ex machina" on a billboard near on I-196 just north of Saugatuck. To see more of Kibby's work, visit his website, Tinyuproar.com, which features his photography and fine art.
In addition to purchasing work from Kibby's website, you can purchase a poster featuring all of the 2016 Art Outdoor Project winners at GrandRapidsStore.com.
Never miss a post!
Subscribe to the Insider Experience blog.