You may think of ArtPrize in the fall when you think of art in Grand Rapids, but the city has a vibrant art community all year long, making it the perfect destination for an "ARTful" adventure for your family. 
Here are a few ideas to get you started.
Public art scavenger hunt
We wouldn't be representing Grand Rapids fully if we didn't talk about all the impressive public sculpture art from famous figures in art history in the area. Some of our favorites include Grand Rapids' Calder sculpture, La Grande Vitesse, with Motu Viget (known to locals as "the tire swing"), and the nearby Split Ring, to name a few. 
Grand Rapids Art Museum exterior
Photo Credit: Experience Grand Rapids
---
Art museums are made for kids
Though adults are often hesitant to bring children into art museums, with a little guidance, these visits can be great fun. Just think, there's nothing better than getting the honesty of a child when asking them what they think about art. 
The Grand Rapids Art Museum (GRAM) gears much of its programming around families and children, including "baby and me" tours with strollers encouraged and a Drop-In Studio on Saturday afternoons. This year from April 3-7, the GRAM is offering free admission for ages 17 and under.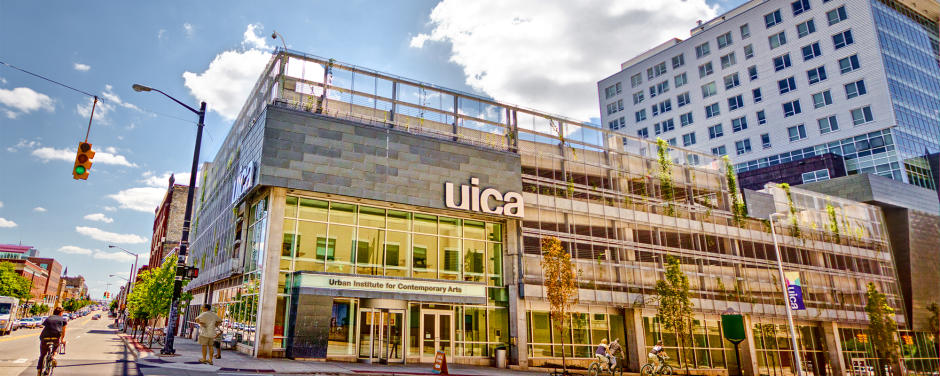 UICA - Urban Institute for Contemporary Art
---
Modern art is for families
The Urban Institute for Contemporary Arts now has fun hands-on activities every first Friday night of the month, as they team up with the Avenue for the Arts' First Fridays event with their Studio Night. Did we mention, it's free with gallery admission?
On First Fridays, South Division from Fulton to Wealthy comes alive with contemporary art galleries and shops. This "ARTful" adventure promises new art, new experiences, and a chance to rub elbows with the city's local artists.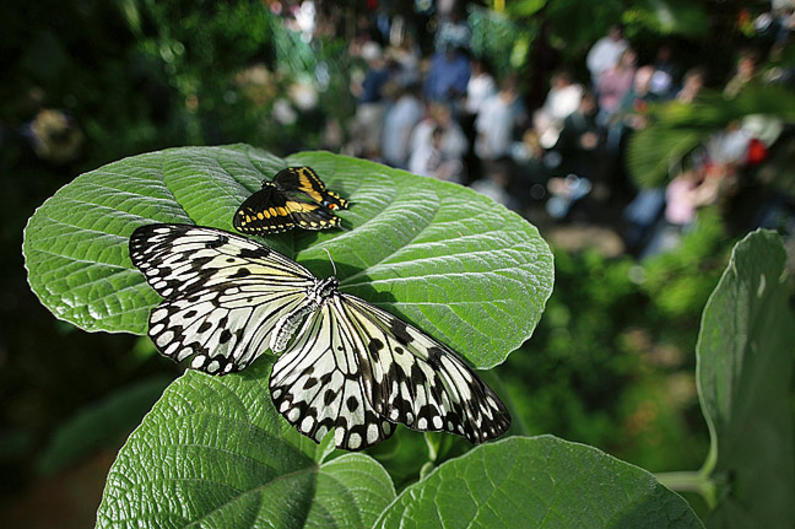 Frederik Meijer Gardens & Sculpture Park Butterflies
Photo Credit: Experience Grand Rapids
---
Awe-inspiring gardens + famous sculpture = world class exploring, no matter the weather
Frederik Meijer Gardens & Sculpture Park is a local treasure. You could spend a full day exploring Michigan's largest tropical conservatory, including its five indoor theme gardens, outdoor gardens, nature trails, and boardwalk.
Not to mention, its jaw-dropping permanent sculpture collection, indoor galleries, children's garden, classes open to the public, and annual butterfly exhibition. 
Shortly after your first visit, you'll soon understand why Frederik Meijer Gardens & Sculpture Park is a local treasure and top art destination.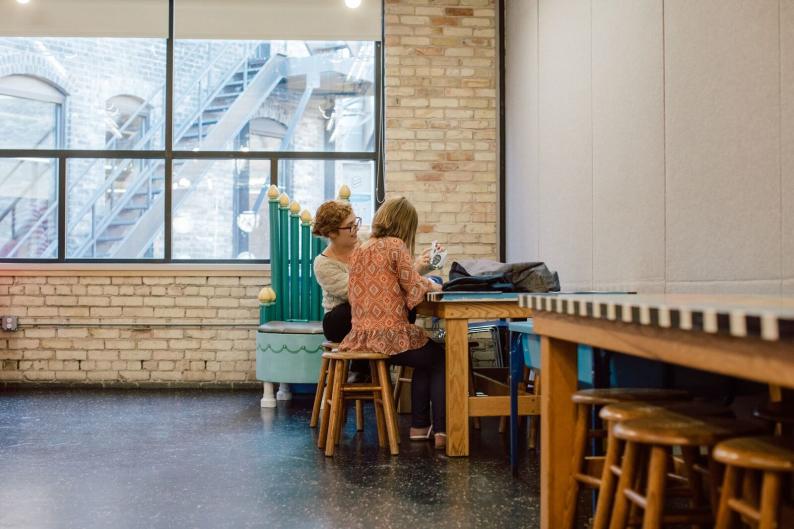 Grand Rapids Children's Museum Sensory Friendly Tool Kits
Photo Credit: Experience Grand Rapids
---
Museums are creative spaces, whether they're art museums or not 
Getting creative can happen anywhere, of course, but there are other local museums that focus specifically on giving kids creative opportunities! 
The Grand Rapids Children's Museum, geared for younger children, always has a creative element to the exploring happening in their exhibits. Regularly scheduled activities like Imagination Laboratory and Open Paint add special opportunities to get creative.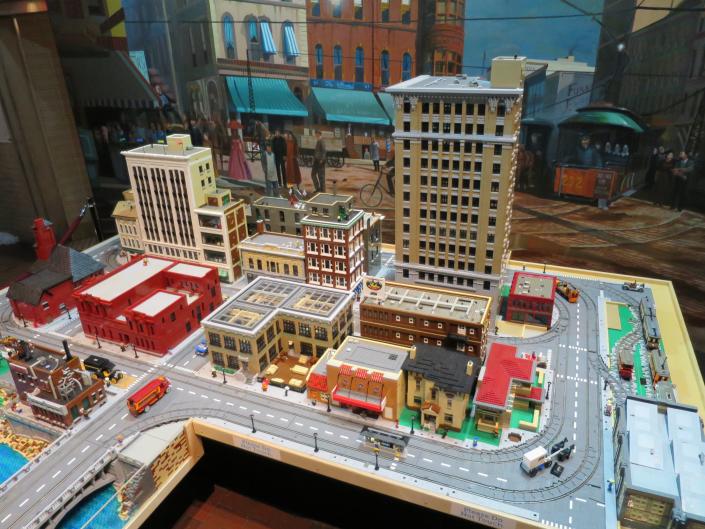 Grand Rapids Public Museum Lego Exhibit
Photo Credit: Grand Rapids Public Museum
---
The Grand Rapids Public Museum is another great museum for getting creative. With a new virtual reality experience to get to know Finny the Whale, a water exhibit where you explore the watershed as a water droplet, and an exhibit exploring mythical creatures like dragons, unicorns and mermaids, every day is a day at the museum to "Be Curious." 
Pro Tip: Every time there's school break for kids, the public museum increases the options for kids by adding hands-on activities. This spring break, they've got activities like making a paper bag mythic-creature puppet and making Chinese dragons as free activities with admission. Don't forget, Kent County residents: Kids under 17 years old get in for free! 
Literally get your hands dirty
There are plenty of painting and other studios that offer kid-friendly options. The Mud Room, voted the top art studio for kids two-years in a row by readers of grkids.com, is one to check out.
Check out the Art in Grand Rapids page for additional art-related activities and events during spring break and any time.
Never Miss a Post!
Subscribe to the Insider Experience blog.