Spring break is the perfect time to find an art experience in Grand Rapids that will enrich your family's lives, from paintings and sculptures to dance and music. 
Take a look at why this area is the perfect destination for an "ARTful" adventure for your family this spring: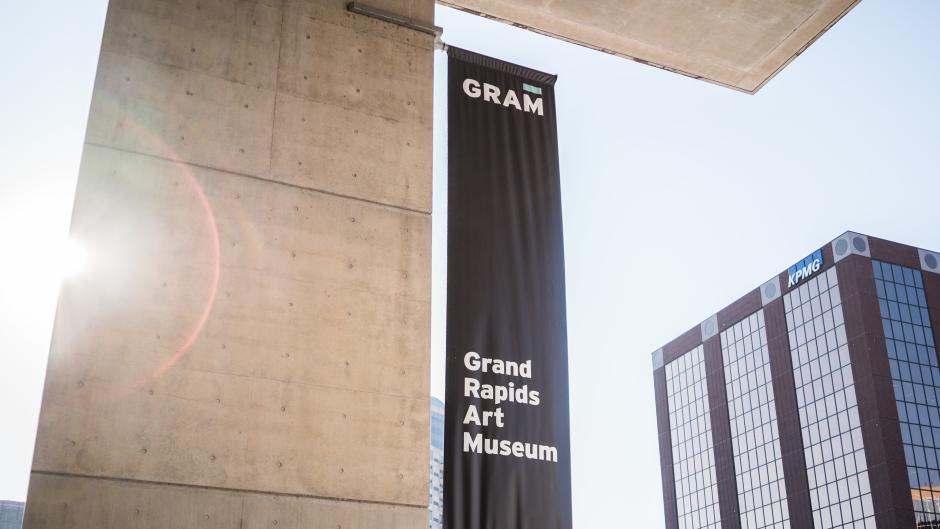 Grand Rapids Art Museum offers several classes and programs for children.
Photo Credit: Experience Grand Rapids
---
Art Museums
Adults are often hesitant to bring children into art museums, but with a little guidance, these visits can be great fun. There's nothing better than the honesty of a child when asking them what they think about art.
The Grand Rapids Art Museum (GRAM) gears much of its programming around families and children, including Baby and Me Tours, where strollers are encouraged, and the Drop-In Studio every Saturday from 1 - 4 PM. There will also be an additional Drop-in Studio session on Tuesday, April 2 from 1 PM - 4 PM. The theme for April is Mini Museums.
You can also catch the last two afternoon concerts of the Sunday Classical Concert Series, free with admission. While you're there, be sure to visit "A Decade at The Center," which showcases recent gifts and acquisitions at the art museum, and check out their activities in the Studio for all ages.
The GRAM is offering free admission for kids ages 17 and under from March 30 - April 7. Don't forget, admission is always free to GRAM on Tuesdays (10 AM - 5 PM) and Thursday nights (5 - 9 PM).
GRAM offers more events every season.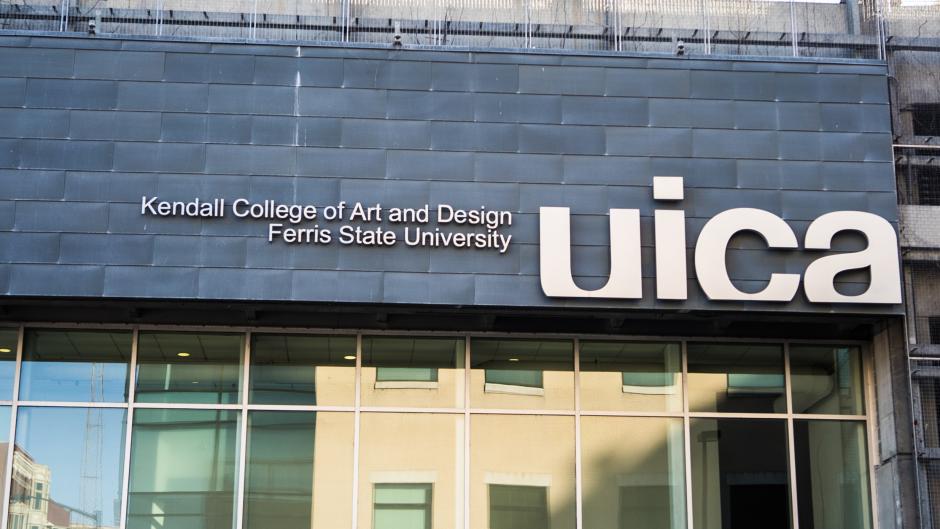 Check out The Studio at the Urban Institute for Contemporary Arts for kid-friendly art activities.
Photo Credit: Experience Grand Rapids
---
Modern Art
The Urban Institute for Contemporary Arts (UICA) now has fun hands-on activities available in The Studio, which is open during regular gallery hours. Free with each visit, the open-source space provides materials for you to create your own art after taking in exhibitions like Warm Water and Or Does it Explode?
Consider getting your own docent-led tour for a deeper dive into the stories in front of you. Docent tours are just $8 per person and include gallery admission. Be sure to schedule in advance by requesting a group tour on UICA's website.
"UICA encourages guests to visit the galleries, then expand their experience by creating a work of art inspired by what they've seen on view," says Katherine Williams, Community Programs Coordinator at UICA. "We keep The Studio open during regular business hours, and provide creative materials to enable every guest to use the space to make their own works of art – whether inspired by the current exhibitions or pulled from their own imagination."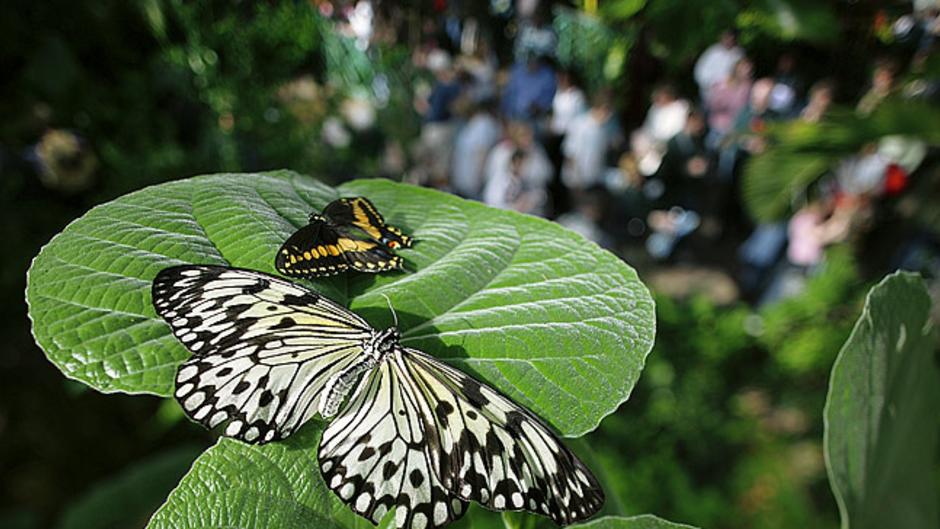 Frederik Meijer Gardens & Sculpture Park's Butterflies are Blooming is a beloved annual exhibition.
Photo Credit: Frederik Meijer Gardens & Sculpture Park
---
Butterflies and Beauty
Awe-inspiring gardens and famous sculpture result in world-class exploring, no matter the weather, at this nationwide art destination. Frederik Meijer Gardens & Sculpture Park is a local treasure. You could spend a full day exploring Michigan's largest tropical conservatory, including its five indoor theme gardens, outdoor gardens, nature trails, and boardwalk.
Every spring, the butterflies are blooming at Frederik Meijer Gardens & Sculpture Park—and available for extended hours during Spring Break for the first time ever. Special programming for the butterfly exhibit includes a flashlight search for butterflies in the Lena Meijer Tropical Conservatory on Tuesday nights, puppet shows, and a Butterfly Maze.
Venture throughout the building and great outdoor sculpture park to take in the world's best in sculpture, full of both contemporary and historical greats. Through the summer, a special exhibit celebrating the international legacy of Fred Meijer is in the indoor gallery.
Activities vary daily; check at the Information Center to find out what's happening during your visit and get the full lineup of spring break programming.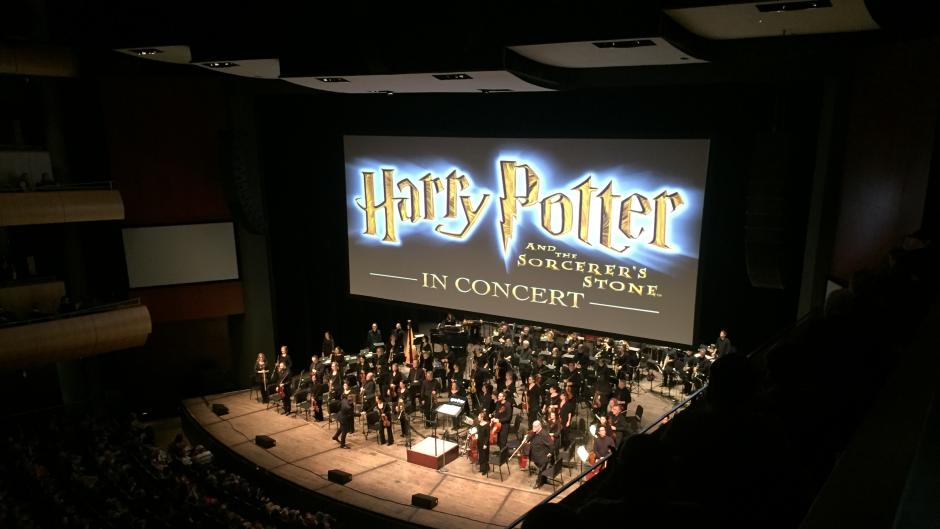 The Grand Rapids Symphony brings kids' classics, like Harry Potter and Ferdinand the Bull, to life at the DeVos Performance Hall.
Photo Credit: Grand Rapids Symphony
---
Symphony Saturday Mornings
The Grand Rapids Symphony's kid-friendly Ferdinand the Bull performance kicks off spring break festivities on Saturday, March 30 at DeVos Performance Hall by the Grand Rapids Symphony. With the Symphony performing everything from Bach to Harry Potter, this stellar orchestral experience can be had year round - not just on your spring break excursions!
See the full calendar here, and get your tickets to see Ferdinand here.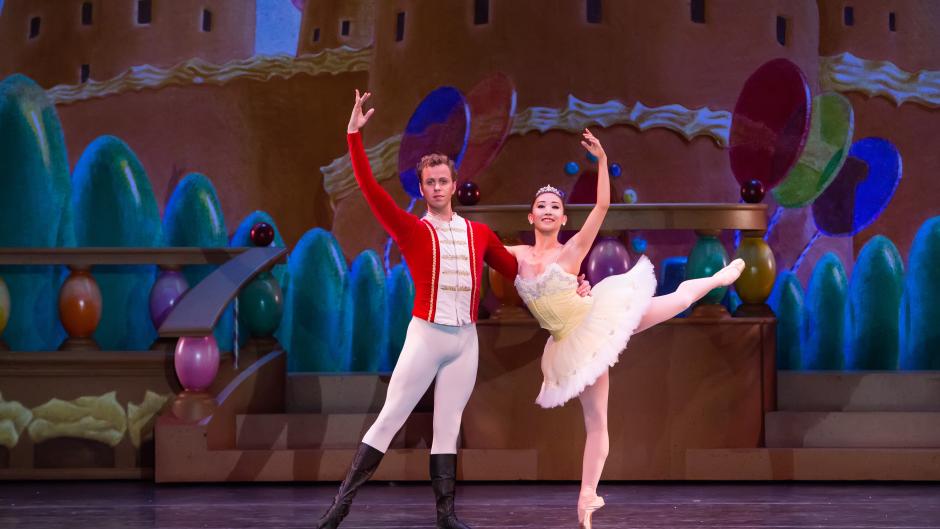 The Grand Rapids Ballet brings family-friendly shows to audiences of all ages.
Photo Credit: Grand Rapids Ballet
---
Dance for the Younger Set
The beloved children's book, The Monster Who Ate My Peas, is becoming a ballet performance this spring break!
Grand Rapids Ballet performs the family-friendly show at the Peter Martin Wege Theatre, at a spring break budget-friendly price of just $7 per ticket. Performances are at 11 AM, with dress-up costumes and arts and crafts to play with before the show.
Visit the Grand Rapids Ballet website for tickets and more information.
Check out the Art in Grand Rapids page for additional art-related activities and events during spring break and any time.
And of course, make sure to get all these savings with your own three-day Culture Pass, providing discounts and special deals all over the city.
Never Miss a Post!
Subscribe to the Insider Experience blog.