While most folks in West Michigan are gearing up for summer, a dedicated group of people have been working hard to prepare for ArtPrize 10, which will take place September 19 to October 7, 2018. After ArtPrize 10 this fall, the event will switch to alternate years.
ArtPrize, the largest annual art competition in the world, is set to wow attendees for another year with intriguing, collaborative, and interactive works of art. Here's a sneak peek at three exhibitions you won't want to miss.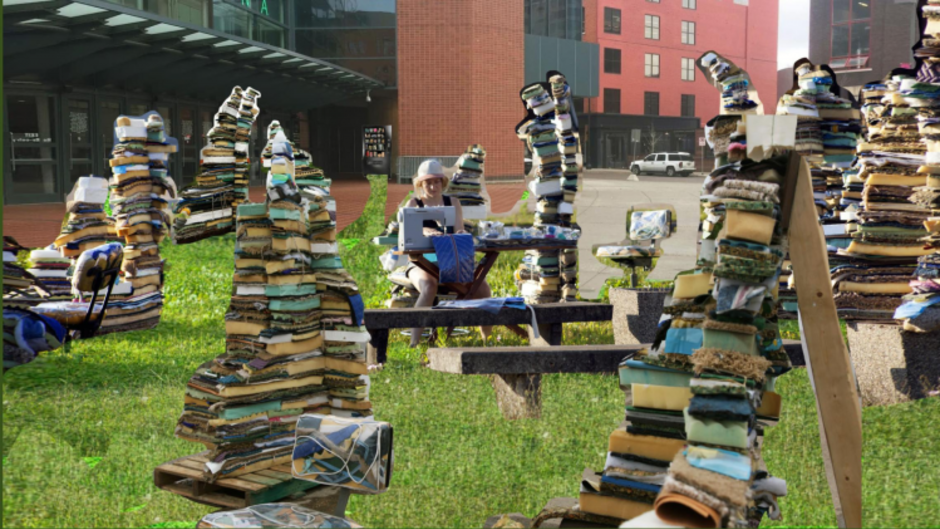 Sadie Sheldon's ambitious installation work of art was the winning entry at Pitch Night New Orleans.
Photo Credit: ArtPrize
---
DisArt exhibit at Frederik Meijer Gardens and Sculpture Park
DisArt, a grassroots organization committed to increasing the participation of people with disabilities in the arts, is teaming up with Frederik Meijer Gardens and Sculpture Park to showcase Process and Presence: Contemporary Disability Sculpture.
This innovative exhibition, which begins the Friday before ArtPrize, emphasizes the relationship between disabilities and the fundamental human experiences of change and embodiment. The types of art in this exhibit will be three-dimensional and include video, installations, performances, and sculptures.
The Process and Presence: Contemporary Disability Sculpture exhibition runs September 14, 2018 to January 6, 2019. Admission to the exhibit is included with your general admission purchase.
In tandem with the exhibit, DisArt will also be producing a fashion show on September 22, 2018 TIME TBD. The models will be people  from West Michigan who also have a disability and will be wearing outfits made by designers from fashion capitals like Chicago and New York. Katie Moore, Exhibitions Manager for ArtPrize says, "Both the exhibit and the show will be powerful for all to experience."
The fashion show will be accessible from several different vantage points, and it will be audio-described for audience members who are visually impaired as well as interpreted in American Sign Language. "This collaboration is going to shine a spotlight on disability awareness and hopefully spark some conversations that bring action to this community," says Moore.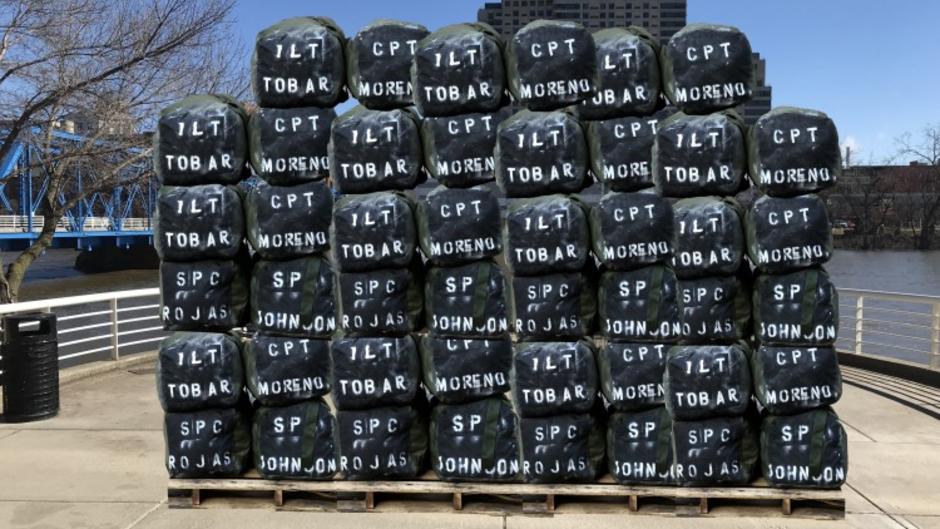 Kimberly Walker created "Locked and Loaded" to bring awareness to sexual assault in the military, which received first place at Pitch Night Cincinnati.
Photo Credit: ArtPrize
---
SiTE:LAB
After sitting out last year's ArtPrize, SiTE:LAB is coming back with a new official ArtPrize 10 venue! SiTE:LAB is an all-volunteer, artist-led initiative focused on creating site-specific projects and events in underutilized and unique spaces.
Their building at 415 Franklin Street SE was the original Grand Rapids Christian High School and was built in 1931. The SiTE:LAB team has been working around-the-clock to renovate the building and prepare for its ArtPrize 10 debut.
According to a statement posted on the organization's Facebook Page, the building offers over 65,000 square feet of space to use for installations, exhibitions, and events.
"We're excited to have SiTE:LAB fully engaged as an official venue this year and we anticipate their newly renovated space to feature thought-provoking, interactive works," says Moore.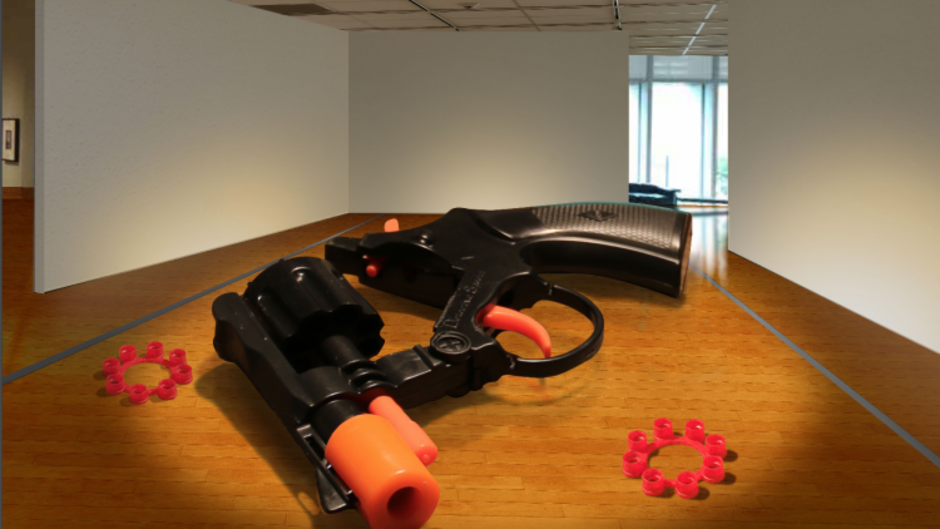 Nathaniel Lewis won Pitch Night Phoenix with his entry, 'Re:VOLVER,' which symbolizes his concern for gun violence.
Photo Credit: ArtPrize
---
Art installations from Pitch Night winners
The ArtPrize 10's annual Pitch Night initiative took place earlier this year. ArtPrize's Pitch Night began in 2013 as a way to discover ambitious artists and their projects across the country and to help overcome the barriers that out-of-state artists can face when attempting to come to ArtPrize.
"This year, we traveled to New Orleans, Phoenix, Nashville, Cincinnati, and Detroit. We awarded five incredibly talented artists $5,000 each and a spot at a high-profile venue to install their work at ArtPrize," said Moore.
Each piece of work is drastically different and covers topics like gun violence, sexual assault, and environmental issues. From 3D printed sculptures to sound-based works of art, be sure to stop by the following venues to experience the works of art from this year's Pitch Night winners:
Pitch Night New Orleans winner Sadie Sheldon

Location: Outside of the Van Andel Arena
Type of work: Interactive sculpture installation made from discarded materials

Pitch Night Phoenix winner Nathaniel Lewis
Pitch Night Nashville winners Greg Pond and Banning Bouldin

Type of work: 3D printed sculptures that examine dance and architecture

Pitch Night Cincinnati winner Kimberly Walker

Type of work: Military-issued duffel bags and pallets

Pitch Night Detroit winner Troy Ramos

Location: 111 Lyon St Building
Type of work: Interactive sound installation
There will be more than 1,300 works of art in over 150 venues during ArtPrize 10. Maximize your time downtown by riding the ArtPrize Shuttle; an easy way to navigate through traffic and skip parking!
Check out this list of Grand Rapids-area hotels that offer ArtPrize Hotel Packages which include free rides to and from official venues that span beyond downtown.
What are you most excited about for ArtPrize 10? Let us know in the comments!
Never miss a post!
Subscribe to the Insider Experience blog.