ArtPrize® Eight, the "radically open international art competition" returns to Grand Rapids September 21 – October 9, and continues to make art accessible to all. This year, Experience Grand Rapids and ArtPrize is offering free shuttle service exclusively for hotel guests staying in one of the thirty participating hotels in the Grand Rapids area.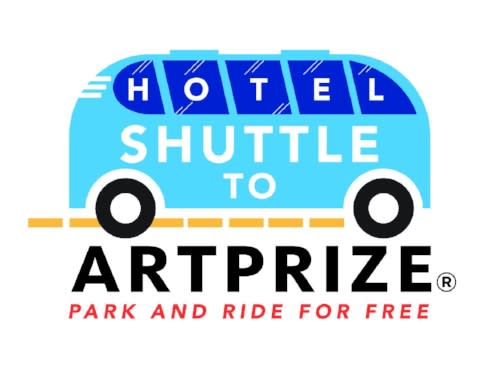 "Each year our area hotels offer ArtPrize Hotel Packages that include special discounts and offers," says Laura Edgington, Marketing Manager for Experience Grand Rapids. "This year, Grand Rapids hotel guests don't have to worry about traffic and parking thanks to this new service for hotel guests."
Upon check-in, guests will learn the hours and locations of the park-and-ride spot where they can access the shuttles. Then, they'll be taken to the heart of the ArtPrize competition in downtown Grand Rapids to experience the event as well as the hospitality of the city. The shuttles will run every Thursday - Sunday during ArtPrize.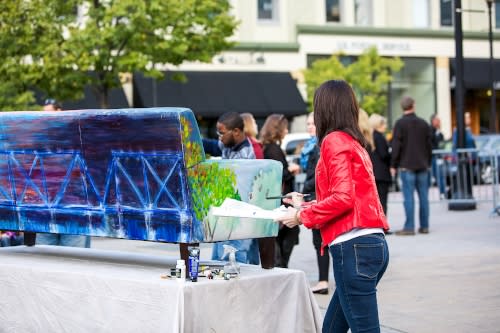 ArtPrize Painter
"The shuttle service provides our out-of-town guests a simple and stress-free way to experience the over 170 venues at ArtPrize," explains Edgington. "We're excited to partner with 30 of our local hotels to provide this new hotel perk." For more information on where to book your hotel and the shuttle, visit here.