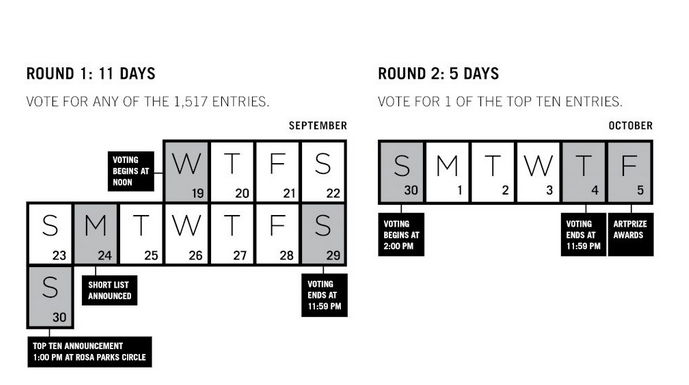 It was a lovely (and busy!) day at ArtPrize this afternoon, as crowds flocked to Rosa Parks Circle to find out which entries have gotten the highest number of votes to ensure their spots in the Top 10. There was a ton of excitement in the air as people waited patiently, not to mention record-long lines at the Grand Rapids Art Museum (hint: the "member's" line is a lot shorter!)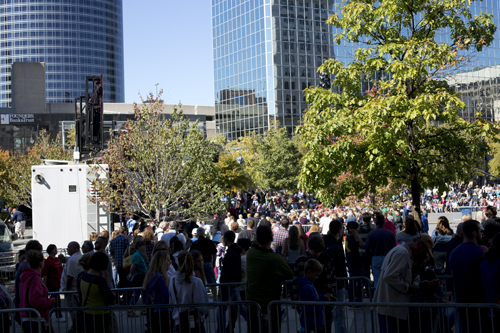 The top 10 are:
"Song of Lift" by Martijn van Wagtendonk
"Rebirth of Spring" by Frits Hoendervanger
"Return to Eden" by Sandra Bryant
"Stick-to-it-ive-ness: Unwavering pertinacity; perseverance" by Richard Morse
"Lights in the Night" by Mark Carpenter and Dan Johnson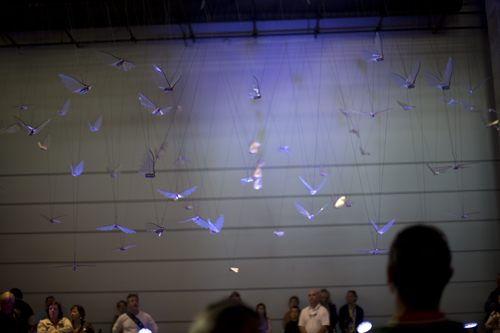 Several of the top 10 entries are also on the juror's short list. This year artists have a chance to win either by public vote or by a juried awards, which will offer a $100,000 grand prize and then a $20,000 award in each of four categories: two-dimensional, three-dimensional, urban space and time/performance.
Now that the top 10 have been announced, round 2 voting has begun! You'll have until October 04, 2012 at 11:59pm to cast your vote for the winners. Which piece do you want to win?