Tis the season when college students pack up their belongings and return to life on campus. While it's necessary to lift heavy boxes, Feng shui your dorm room, and hug your parents goodbye, there's no reason you can't take a breather from the work of moving. Whether you're arriving at Grand Valley State University, Calvin College, Aquinas College, or one of the other many educational institutions in or near Grand Rapids, below are some fun activities around the city to take your mind off the impending stresses of the fall semester.
Circle Theatre Summer Concert Series
The Circle Theatre at Aquinas College features a plethora of talented West Michigan-based artists who cover songs we all know and love during its annual Summer Concert Series. Since 1953, Circle Theatre has featured live performances in an intimate setting and this summer is no different. Get your groove on -- and forget the stress of moving day -- with some of Michigan's best musicians singing the greatest hits of Madonna, Stevie Wonder and Aretha Franklin during Made in the Mitten: Michigan Music Greats August 22 and 23.
The concert begins at 7 p.m. and tickets are $18. For more information, visit the Circle Theatre website.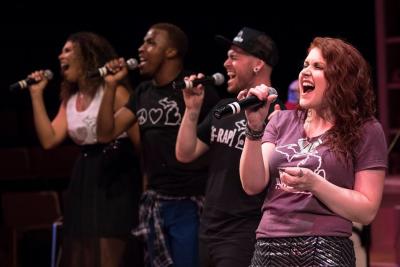 Photo courtesy: Circle Theatre
Restaurant Week 2016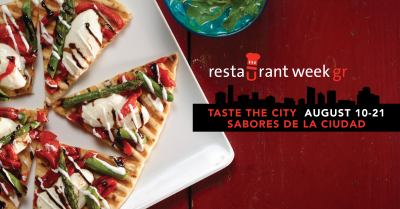 Whether you're a parent in town for a few days helping your student begin his or her college career, or a student settling in on campus, Experience Grand Rapids' Restaurant Week is the perfect way to "Taste the City" by sampling from a variety of unique menu options. Through August 21, more than 60 restaurants will offer special three-course menus for only $28, per person with some restaurants, such as Amore Trattoria Italiana, offering even more courses for the same price. As an added perk, select restaurants are allowing two people to eat a three-course meal for the same price. This is your chance to experience a variety of Earth-to-table menu creations and treat yourself to choice wines, craft beers and spirits while you're at it.
As if you need another reason to eat a lot of phenomenal food, an added incentive is that $1 from Restaurant Week meals sold during this year's event will be donated to the Secchia Institute for Culinary Education Student Scholarship Fund at Grand Rapids Community College. During Restaurant Week, everybody wins!
For a list of all participating restaurants and their menus, visit the Restaurant Week website.
 
5th Annual GRandJazzFest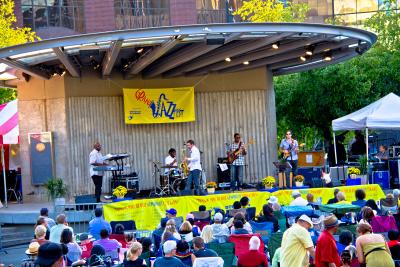 Eleven performers. Two days. One stage. Free jazz!
GRandJazzFest, presented by DTE Energy Foundation, is West Michigan's only free, weekend-long jazz festival. The family-friendly, two-day jazz-a-thon, taking place August 20 and 21 at Rosa Parks Circle, will spotlight notable jazz performers, as well as up-and-coming artists.
For the fourth consecutive year, the Grand Rapids Jazz Orchestra will kick off GRandJazzFest with vocalist Edye Evans Hyde. For more than 35 years, the Grand Rapids Jazz Orchestra has proven itself to be one of Michigan's premier jazz ensembles, featuring talented local musicians who get audiences swinging to both original compositions and traditional favorites.
Award-winning jazz trumpet and flugelhorn artist Cindy Bradley will headline this year's GRandJazzFest August 20 at 8 p.m. Throughout her career, Bradley has performed all over the world, growing a powerful and charismatic presence on the contemporary jazz scene from Michigan to Dubai. She won Best New Artist at the American Smooth Jazz Awards and was named Debut Artist of the Year by the Catalina Island Jazz Trax Festival and Smooth Jazz News.
For a full schedule of performances, visit the GRandJazzFest website.
An Olympic View, a Robot Zoo, and more!
Take a breather from unpacking the car and be curious at the Grand Rapids Public Museum. Take your mind off of moving with exhibits that simulate descending into the ocean in a 3-D submersible—or, check out the mammoth animated squid and rhinoceros robots.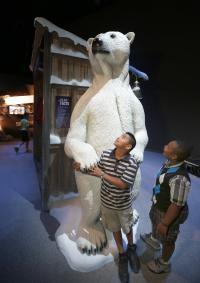 An Olympic View - Just in time for the Summer Olympics, this new mini-exhibit celebrates the history of the Olympic Games, the 12 modern-era athletes from Grand Rapids who have competed in the games, as well as Brazil, the 2016 Olympics host country. Enjoy this exhibit through August 21.
Earth Explorers - Through September 4, take a trip to some of the wildest places around the world by descending into the deep ocean in a 3-D submersible, exploring an arctic cabin, trekking through the rainforest or soaring through the skies in a hot air balloon over the Savanna.
The Robot Zoo - Curious how chameleons change colors, flies walk on the ceiling or giant squids propel themselves? The Robot Zoo can answer those questions and more with eight robot animals and more than a dozen hands-on activities that demonstrate real-life characteristics of animals. The mammoth animated robots include a chameleon, rhinoceros, giant squid with 18-foot tentacles and a platypus. Visitors will also see a house fly with a 10-foot wingspread, as well as a grasshopper, a bat and a giraffe with a neck that stretches nine feet in the air. Machinery in the robot animals simulates the body parts of their real-life counterparts. Immerse yourself in the mysteries of nature through the eyes of an engineer before this exhibit leaves Grand Rapids September 18.
Inspired Style - In a collaborative project between the Grand Rapids Public Museum and Kendall College of Art and Design of Ferris State University's (KCAD's) Pamella Roland DeVos School of Fashion, nine students will display their original, modern clothing designs inspired by pieces from the museum's clothing collection. Each garment used by the students was chosen from a different decade spanning from the 1850s to the 1950s.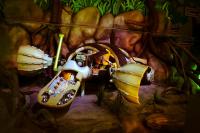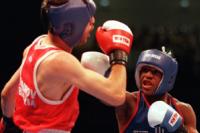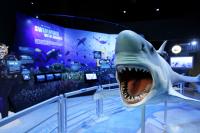 Photos courtesy: Grand Rapids Public Museum
John Ball Zoo's 125th Birthday Celebration Week
It's been a summer of celebration for John Ball Zoo and its lovable residents as they've been celebrating 125 years of providing millions of people with opportunities to connect with nature. John Ball Zoo is inviting the community to join in the festivities with its 125th Birthday Celebration Week August 15-19. Special treats will be served daily at the zoo at designated times along with entertainment and daily animal birthday parties. Of course, you can visit the zoo anytime through November 13 to watch the daily penguin, chimp and spider monkey feedings, zip lining, or to watch bear and otter training sessions.
For a full events calendar and additional information about John Ball Zoo's 125th anniversary season, visit the John Ball Zoo website.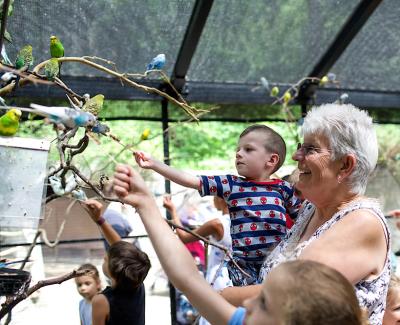 Relax at Rosa
If your arms can't lift another box, flat screen TV or mini-refrigerator, take some time to simply unwind in Rosa Parks Circle with lunchtime entertainment. Every Thursday from noon-1:30 p.m., Downtown Grand Rapids Inc. brings live entertainment, food trucks and games, all for free, to Rosa Parks Circle through September 15 during Relax at Rosa. For your listening pleasure, treat yourself to the musical stylings of The Boot Strap Boys August 18 and the Kent County String Band August 25. Relax at Rosa is sponsored by The City of Grand Rapids, Grand Rapids Children's Museum, Grand Rapids Food Truck Association and the Grand Rapids Art Museum.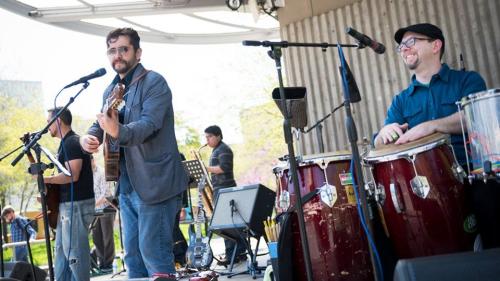 Photo courtesy: Downtown Grand Rapids Inc.
Movies in the Park
Speaking of Downtown Grand Rapids Inc., the local organization is also sponsoring its annual Movies in the Park series this summer, which invites the community to relax in Ah-Nab-Awen Park with some cinematic enjoyment under the stars. The next Movies in the Park event will offer a two-for-one showcase on August 19 featuring both "Jumanji" and "Ferris Bueller's Day Off." Who's excited for this?
Bueller? Bueller? Bueller?
Well, I'm sure you're excited for this. Regardless, visit the Movies in the Park website for more information. Pre-screening activities begin at 7 p.m., and the first film begins at dusk.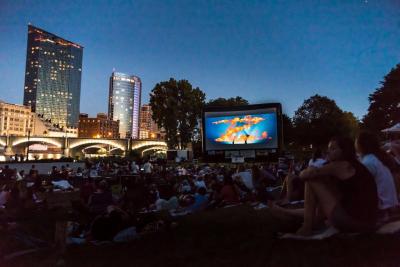 Photo courtesy: Downtown Grand Rapids Inc.
Grand Rapids Selfie Spots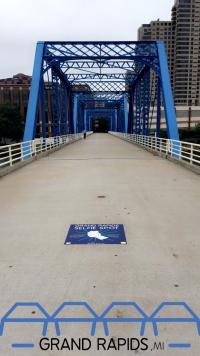 If you do find yourself exploring downtown Grand Rapids during the move-in process, be sure to document and share your adventures at one of our Experience Grand Rapids Selfie Spots.
Three locations throughout downtown have been identified as great places to take an iconic GR selfie. These locations include: Calder Plaza, the Blue Bridge, and Ah-Nab-Awen Park looking east. 
Simply look for the designated sticker on the ground at each of these locations to snap your perfect selfie. And, if you're on Snapchat, make sure to swipe for the geo-specific filter to use on your photo!
Whether you post to Facebook, Twitter or Instagram, make sure to tag #ExperienceGR and #GRSelfieSpot so we can round up all your great photos!