If you're ready for some great basketball, you're in the right place at the right time.
The Grand Rapids Drive, a new development league (D-League) team for the Detroit Pistons, kicks off their season mid-November, with their first home tip off at 7:00 p.m. on November 26 against the Los Angeles D-Fenders
Former college baseball shortstop, Steve Jbara, is President of the Drive, thanks, in part, to a bit of serendipity.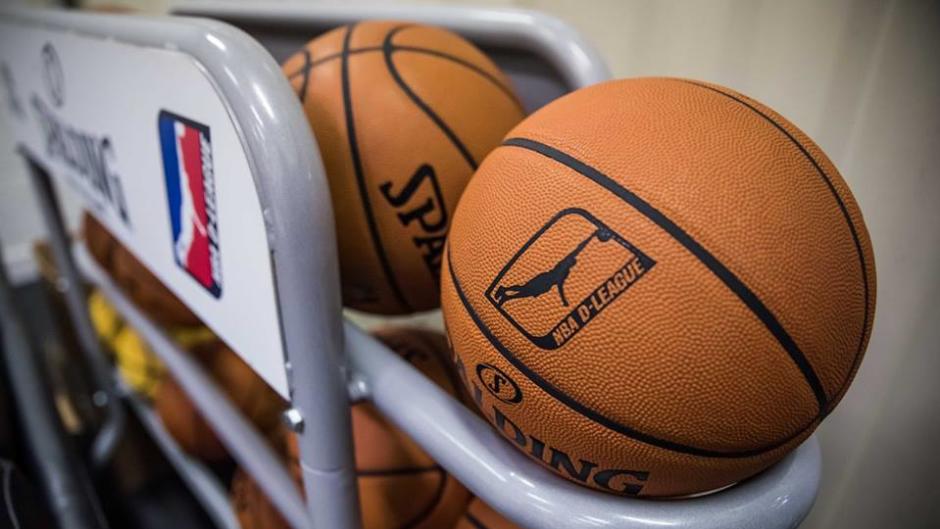 GR Drive basketballs
Photo Credit: photo credit: Grand Rapids Drive
---
Jbara graduated from Trine University and worked in marketing for a few years. But when a good friend from college, Wes Weir, who worked for the Detroit Pistons at The Palace of Auburn Hills, mentioned the possibility of a Michigan-based development league for the Pistons, Jbara's ears perked up.
The two friends saw an opportunity and pitched Grand Rapids as a possible franchise location to Joe Dumars (then the GM for the Pistons). Later, Jbara flew to New York to try to sell the NBA on the idea. After a few bumps, a couple of years, competition from other cities, like Lansing, Midland, and Battle Creek, and assembling the support of a team of investors, they met with success. The Grand Rapids Drive is here.
As a development team for the Detroit Pistons, the Drive will bring unprecedented basketball talent to the area. Jbara says that in previous years players often went overseas to play after college, but now many of them are staying to play in the NBA's development leagues. "It's the easiest way to get onto a pro roster," explains Jbara, "so you're going to see a lot of young [future] NBA players and guys on rehab starts. There's a good chance on every game night you'll see somebody with an NBA skill set."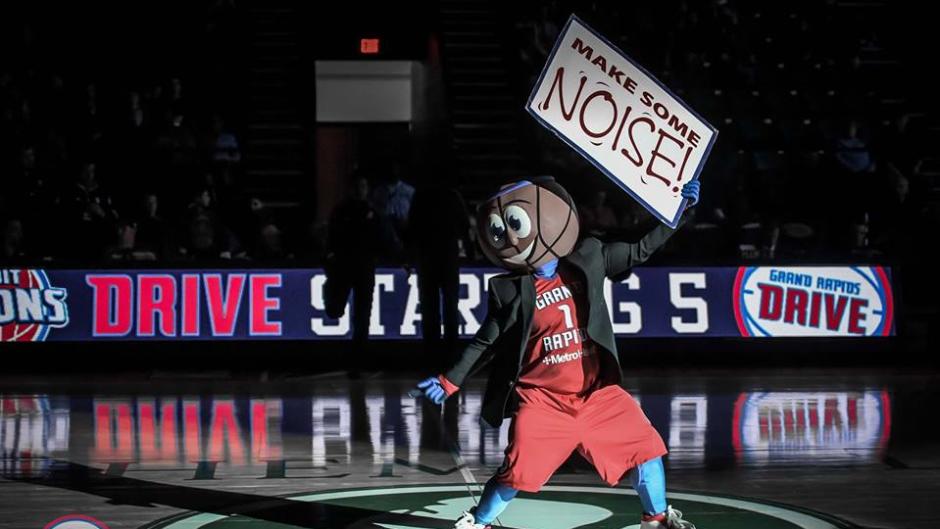 Buckets mascot Grand Rapids Drive
Photo Credit: Grand Rapids Drive
---
In fact, according to Jbara, a recent change in NBA rules dictates that high school graduates will soon be required to spend two years playing in college or one playing in the D-League before they'll be eligible for the NBA draft. What this means for you: more great basketball in Grand Rapids!
Head Coach Otis Smith, a former NBA player and former General Manager for the Orlando Magic, will lead the team. Jbara says Smith is very focused on defense and a proponent of hard work. He believes the skills Smith developed as a GM will help Smith connect well with players and make him an even stronger coach.
Otis is all about developing players both off and on the court, he says. Smith intends to have players dedicate time to volunteering in the community and understanding the importance of philanthropy, in addition to helping them become excellent basketball players. "Otis is a phenomenal coach for us to land in our inaugural year," says Jbara.
Courtside Seats at Grand Rapids Drive
Photo Credit: photo credit: Grand Rapids Drive
---
You can see the Grand Rapids Drive play home games at a gorgeous, newly renovated space at the DeltaPlex complete with new courts, hoops, lights, and video boards. "It's really going to be a pretty intimate spot to watch top-tier talent," says Jbara. "Everybody will have a good seat."
If you hurry, you might still be able to score courtside seats, which are a great bargain for a basketball fan. (Suites are already sold out.) Grand Rapids Drive prices are reasonable across the board, though, which makes this a great event for a family outing. (See ticket information here.) Jbara says the team will run fun promotions throughout the season, including at the home opener. (Check the website for updates on promotions.)
If you want to know more about what's going on with the team and how things work, Jbara invites fans to drop in and see their retail space downtown at 40 Monroe Center.
"We love for people to stop by and ask questions," he says. "We're very appreciative of people's buy in and think were going to deliver a winning product."
Never miss a post!
Subscribe to the Insider Experience blog.