The brewery scene in Grand Rapids is growing faster than hops on a trellis. If you're looking for a guide, both the Beer City Ale Trail Map and the Brewsader Passport do a great job of showcase the booming industry. But some breweries are so new they aren't included. Here are five "off the map" spots to try this summer.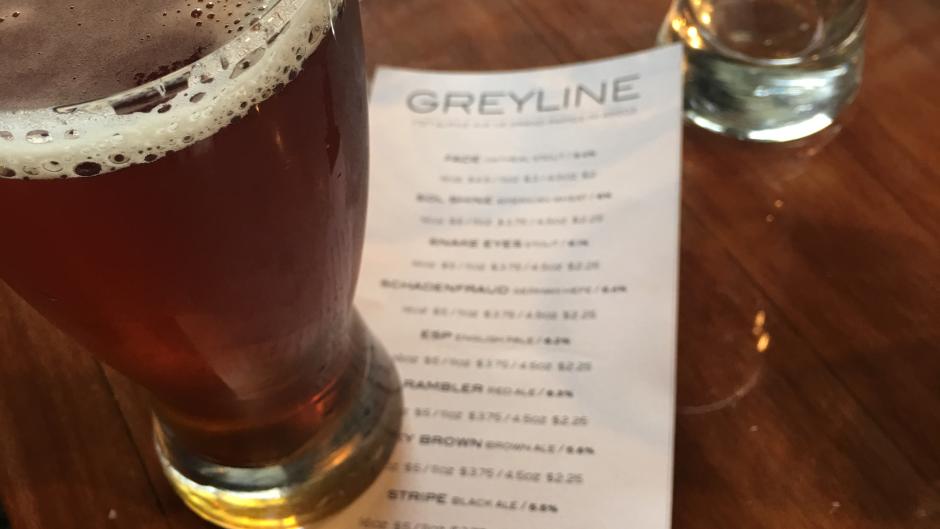 ---
1. Greyline Brewing
Greyline opened at the end of April and its soft opening received rave reviews. Located on Alpine Avenue at the edge of the West Side Destination Neighborhood, Greyline is an intimate taproom about ten minutes from downtown Grand Rapids. Their delicious food is served quickly, but it's their beer that earns a 5-star rating. Seasoned brewers joined forces to open this location and, as a result, Greyline is skipping the awkward start-up stages and jumping right in to producing fantastic brews. Their patio is the perfect place to stop for quick bite to eat and a cold beer this summer.
Open 7 days a week.
2. Dutch Girl Brewery (DGB)
Spring Lake is a small-ish, unassuming town that boasts a big craft beverage business. Spring Lake is the original home of Vandermill Cider (see #5) and now, right across the street, is Dutch Girl. DGB, which opened in 2015, is owned by Spring Lake residents who homebrewed for years and are, well, Dutch. The decor reflects the heritage of the name, and the tap list is an impressive variety of staple brews and seasonal creations. They currently serve Michigan-made pre-packed snacks like bar cheese, jerky, and whitefish spread but guests can bring their own food or order in from other restaurants. Plans are in the works to build a kitchen, so they could be serving far more by the time you stop in! Try Dutch Girl Brewery on your way to or from the lakeshore!
Closed on Mondays.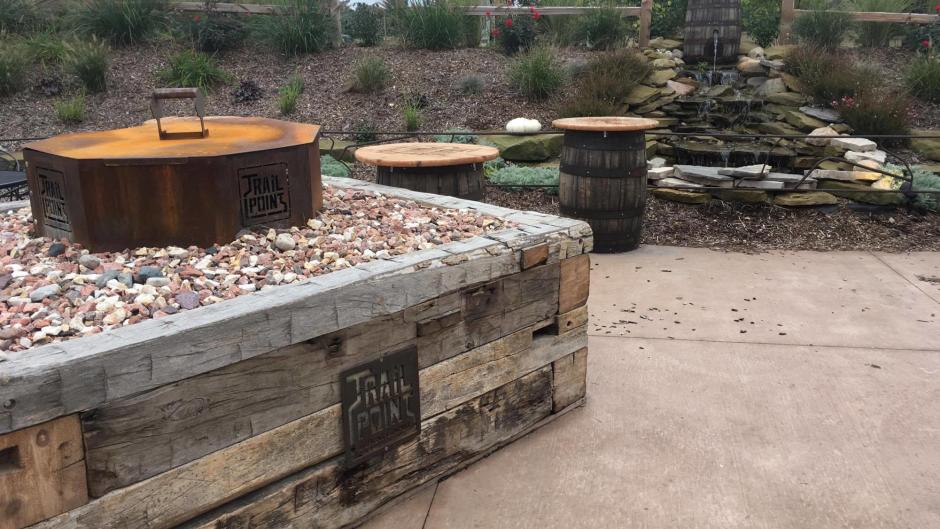 Trail Point Brewery
Photo Credit: Lyndsay Daly
---
3. Trail Point Brewing
Trail Point opened in September of 2015 and almost immediately sold out a 300-member mug club. Located in Allendale, near Grand Valley State University (GVSU), it's just fifteen minutes from downtown Grand Rapids. While GVSU students, their parents, and affiliates are frequent guests, Trail Point draws crowds from all over West Michigan for good reason: they serve tasty beer, their Biergarten is a great place to sip outside, they often feature live music, and you're welcome to bring food of any kind. On warm weather nights there are often food trucks parked alongside the Biergarten, but you can also order from a number of local Allendale menus.
Open 7 days a week
4. Grand Armory Brewing
If you've made it to the Lake Michigan shoreline, be sure to plan a stop at Grand Armory. Located just blocks from the beach in historic Grand Haven, Grand Armory is unique because it shares space with three other businesses: Righteous Cuisine(BBQ), Aldea Coffee and the Armory Art Center. All of these businesses work together to be sustainable and eco-friendly, while providing customers with tons of choices once they're inside. You can paint and drink, or drink and eat BBQ, or caffeinate and people watch! Grand Armory has 20 taps, hard ciders, wines, and old-fashioned sodas to sip on.
Closed Mondays.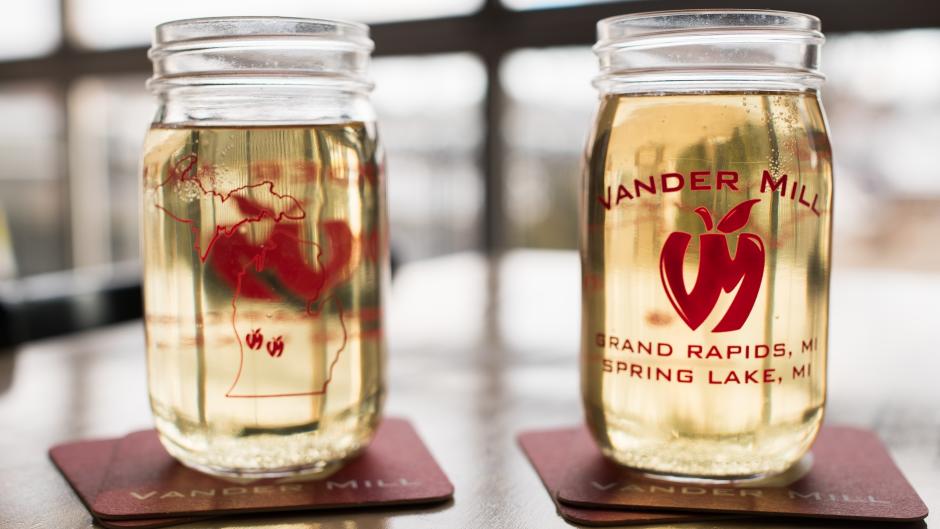 Vander Mill
Photo Credit: Experience Grand Rapids
---
5. Vander Mill Cider - New Location!
If you've visited Vander Mill before, then you know it means this: great food, uniquely refreshing hard ciders, impressive live music, and donuts so fresh they ruin you for other donuts (personal testimony). Now you can have the same experience in the new Grand Rapids location, right on Ball Avenue. All Vander Mill ciders are pressed from Michigan apples and most customer favorites are now sold in cans all over Michigan. One appealing menu feature is that Vander Mill offers family-sized entrees, which can be more affordable when you're dining out with a larger group.
Open 7 days a week.
Don't miss a post!
Sign-up for the Insider Experience blog