Valentine's Day is upon us and the sun is shining. Perhaps you have a weekend ahead filled with roses, Champagne (or better yet, Leelanau Peninsula's sparkling wine: L Mawby), cheese fondue and candy hearts. Or maybe you're thirsty and ready to dive into West Michigan's beer culture and join the Cool Brews. Hot Eats. festivities. No matter the season, Grand Rapids is always your gateway to phenomenal craft brews. Read on for a sample weekend itinerary and beercation inspiration.
Friday: The weekend starts now.
Settle in and then grab a pint, it's happy hour. HopCat is a great first stop since they have dozens of beer on tap and a knowledgeable staff.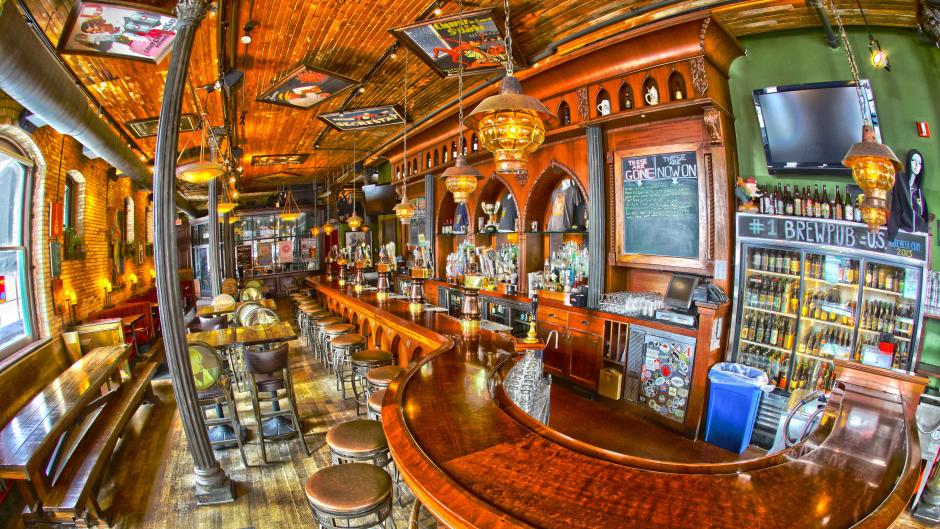 HopCat
Photo Credit: Barfly Ventures
---
Grand Rapids is constantly celebrating - we love festivals. It's wise to time your visit around a beer-focused party. Check out Experience Grand Rapids event listing for scheduling and ideas. My favorite festivals are, of course, the Winter Beer Festival at 5th Third Ballpark (February), Founders Fest (June), Brewery Vivants Wood Aged Beer Fest (October), Vander Fest (October) and Irish on Ionia (March). Other terrific annual events to coordinate a visit with include Restaurant Week, Laughfest and ArtPrize.
Enjoy dinner (suggestions here) and an evening out on the town attending one of Grand Rapids' many events.
Saturday: Tasting and sipping your way around the city.
Start the morning with a hearty breakfast. Bartertown has a terrific, filling (vegan) brunch or visit Propaganda Doughnuts for a Spent Grain Cinnamon Bun. Wander over to the Downtown Market for breakfast tacos, Simpatico Coffee and GR Bagels, and many more noshing opportunities.
If you're not festival-ing, its time to grab the Beer City Ale Trail map. Have fun hopping from craft brewery to craft brewery, in search of your favorite brews.
The Brewers Association says an American craft brewer is Small (annual production of 6 million barrels of beer or less), Independent (less than 25% owned by industry member) and Traditional (in ingredients and methodology). Craft breweries are unique, community oriented business. Since Grand Rapids is Beer City, USA, that means you have a great selection of Small, Independent and Traditional businesses to visit - all with their own brewing styles and unique products.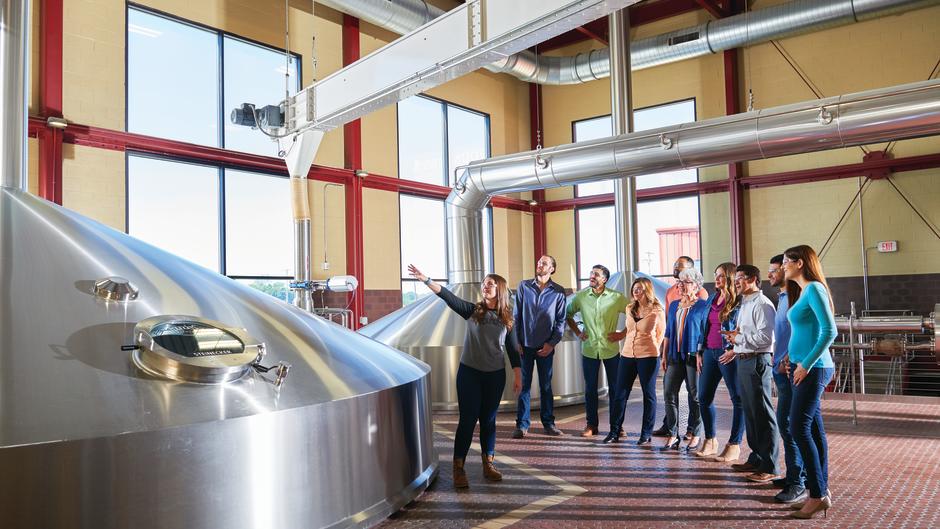 ---
A tour at Brewery Vivant or Founders is the perfect way to learn more about what you're drinking. Brewery Vivant offers tours Saturdays at 2pm or 3:30pm ($10 includes tasting, first come first served.) Founders hosts tours Saturdays at 11:15am and 11:45am and Tuesdays at 5:30pm ($10 includes pint glass. register here.) Founders has a tour and guided tasting, with surprises, Saturdays at 12:30pm ($30, register here).
If you're visiting during Cool Brews. Hot Eats., many restaurants have beer-centric food specials. You can enjoy a delicious meal and do some good, too. Some restaurants are participating in a Buy One Feed One initiative. So enjoy the Cool Brews. Hot Eats. special at Bar Divani: Braised Short Ribs, Bourbon Glazed Root Vegetables, Red Dragon Cheddar Mashed Potatoes paired with New Holland Dragon's Milk, and for $1 additional you can feed a child in need via FoodCircles. Check out the list of participating restaurants and look for the Buy One Feed One icon.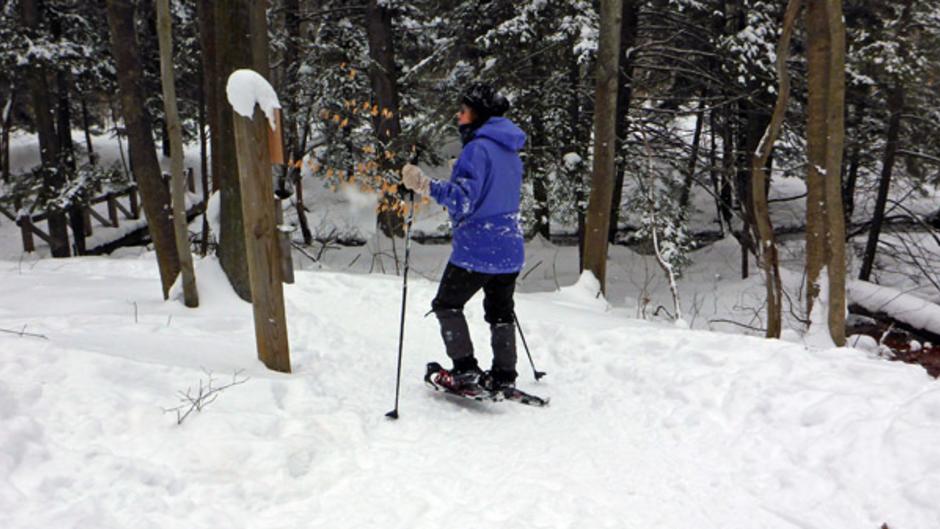 Snowshoe Trails
Photo Credit: Howard Meyerson
---
Sunday: Enjoying West Michigan's splendor.
After eating and drinking around Grand Rapids, you're probably ready for some outdoor adventure. Don't worry, my suggestions are conveniently close to a watering hole and Michigan's gem: Lake Michigan.
Pigeon Creek Park - Rent cross country skis ($8 per person for two hours) and enjoy groomed trails. Once you've breathed in sufficient fresh air, head North to Vander Mill Ciders to taste world class ciders and enjoy a bite to eat.
Saugatuck Dunes - Enjoy miles of hiking trails that all seem to lead to the Lake Michigan shoreline. Trails are excellent for cross country skiing and snow showing, and the massive, frozen lake is spellbinding. On your way back to Grand Rapids, hit New Holland brewery for some of Michigan's best beer. Grand Rapids is home to many enthusiastic home brewers. Visit O'Connors Home Brew Supply to purchase a complete set of equipment to brew at home (several options depending on your budget) and grab a beer kit: this months featured kit is O'Connors Irish Blonde Ale. Once you get hooked on Grand Rapids' craft beer, you're going to want to brew it at home.
If you're looking for some more entertainment in Grand Rapids, The Downtown Market and Thought Design frequently offer Cooking with Beer cooking classes. Downtown Grand Rapids is home to a handful of great museums and the world class Meijer Gardens are only ten minutes away.
Fun isn't hard to find in our mid-sized city, and neither is your next favorite brew.
Don't miss a post!
Sign-up for the Insider Experience blog