What do you get when you mix history, fine Bourbon, and a whole lot of knowledge? The Grand Cocktail 2013 winners!
The contest, which took place during Grand Rapids' Restaurant Week, challenged local bartenders and mixologists to use fresh, local ingredients and Woodford Reserve, a craft Bourbon distilled in Louisville, KY, to create the Best Creative Cocktail and the Best Manhattan.
Bourbon has seen a surge in popularity in the Unites States in recent years, which made the contest particularly appealing. According to the Distilled Spirits Council,almost 17-million 9-liter cases of Bourbon were sold in the U.S. in 2012.
Of the over 30 competitors using Woodford Reserve Bourbon to create an inspired, new drink for the Grand Cocktail contest, these two claimed top honors:
Best Creative Cocktail: Torrence OHaire for SpeakEZ Lounge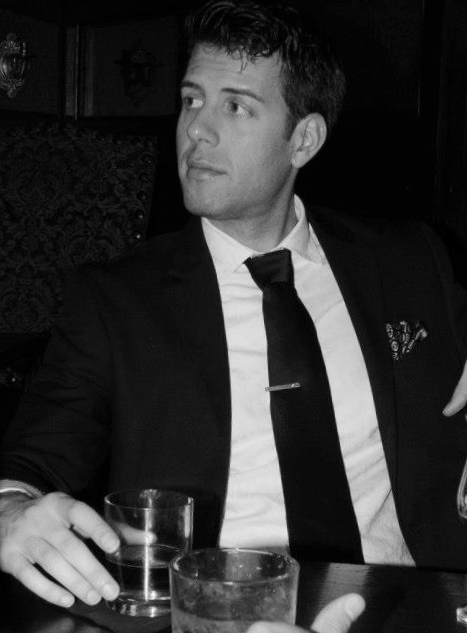 Torrence OHaire, owner of The Starving Artist and the soon-to-open Propaganda Doughnuts used his extensive knowledge as a chef and member of the US Bartenders Guild, to create The Tom Daisy, which won Best Creative Cocktail on behalf of SpeakEZ Lounge.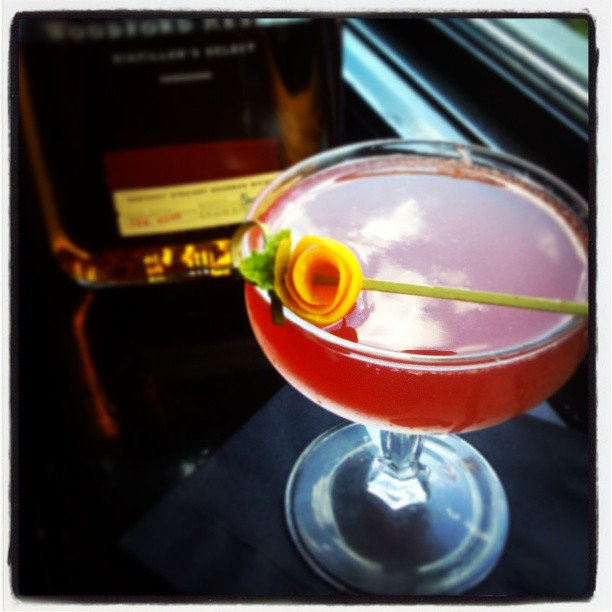 The Tom Daisy is a just-right combination of muddled Michigan black cherry, grapefruit peel, and barrel-aged orange bitters mixed with Woodford Reserve Bourbon, house-made allspice dram, and topped with L. Mawby Michigan Blanc de Noirs Sparkling Wine (from the Leelanau Peninsula).
OHaire has competed nationally before and takes a methodological approach to designing drinks. He begins with the raw information: in this case, he needed to use Woodford Reserve Bourbon and at least one fresh Michigan ingredient.
As he thought about the possible combinations, he says, he began mentally cataloguing the whole family tree of Bourbon cocktails. Then he branched out, starting with a pared-down vintage feel and used his chefs mentality to adjust it to create something new. "I wanted to keep it clean and simple, but interesting," he explains. "I wanted to let the flavors sing for themselves."
"He successfully accomplished his goal," says Kymberli Flanagan, an instructor at the Secchia Culinary Institute and one of the judges on the Grand Cocktail panel. "The Tom Daisy was very classy, very smooth. I loved how it finished," she says. "It was a wonderful cocktail, very balanced and fun."
OHaire also had fun with the name, The Tom Daisy.
A classic Daisy cocktail, says OHaire, is a fizzy cocktail made with sugar, club soda, sour, a base spirit, and a base spirit.The cocktail OHaire designed is based on a classic Bourbon cocktail called The Seelbach, named after the historic Seelbach hotel in Louisville, which was a favorite watering hole of author F. Scott Fitzgerald. "He liked it so much," says OHaire, "that he used it as the setting for Tom and Daisy Buchanan's wedding in the Great Gatsby." A classic Daisy cocktail, he says, is a fizzy cocktail made with sugar, club soda, sour, and a base spirit. As he played with the ingredients for his own drink, he decided to give a nod to history as well as cocktail culture and christen his entry The Tom Daisy.
The depth of thought and knowledge he poured into his concoction paid off. "The showmanship, his passion and the way he educated us throughout the whole process made it a lot more fun," says Flanagan.
Want to make The Tom Daisy yourself? Here's the recipe: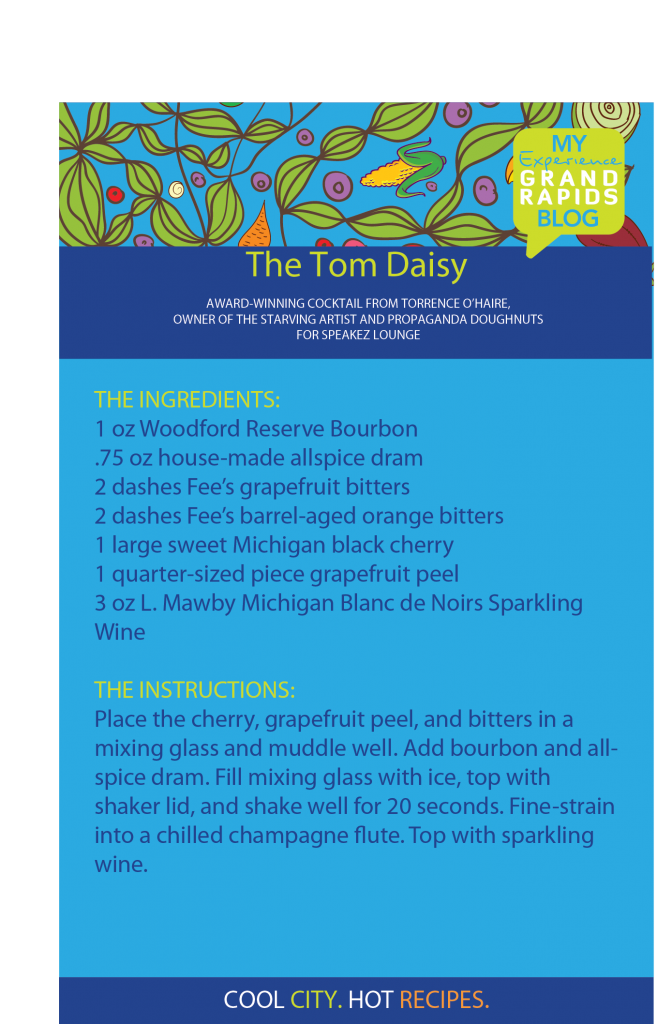 Best Manhattan: Garry Boyd, Ringleader for BarFly Ventures, for Grand Rapids Brewing Company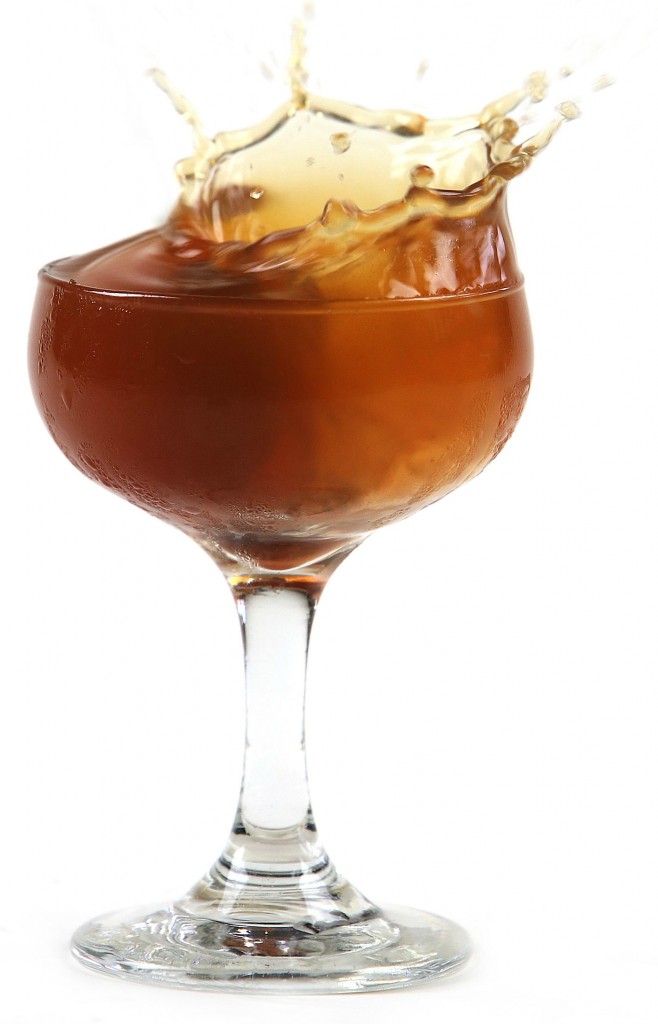 "I was thrilled with both of the top winners," says Flanagan. "With the Manhattan, he hit the nail on the head, letting the purity of the Bourbon shine through and adding some accent."
That reaction is exactly what Boyd was aiming for. "I wanted to be traditional with the recipe but outside the box a little with the pecan," he says.
Boyd started working on a couple of ideas well in advance of the contest. "I worked on it for about a month," says Boyd. "I wear a lot of hats and one of my favorites is to bartend. I was very excited about this contest and I had time on my side."
To begin, Boyd thought about whiskey's origins. "I immediately started thinking about Kentucky and pecan pie," he explains. "I thought, man, that's a really great flavor."
He tried putting pecans into Bourbon and letting it sit, but then did further research on getting more flavor from the nuts. He baked them with salt and pepper and a little cayenne to draw the oils out. "When I infused the Bourbon with the lightly toasted ones, that was really a good combination," he says. "The Bourbon really picked up on the flavor."
When he realized that Grand Rapids Brewing Company had drawn off 3 gallons of Woodford Reserve-aged cherry bitters before using the barrels for beer, he knew he'd enter the Manhattan category. He used the cherry bitters with the pecan-infused Bourbon to create his entry. "I thought anybody from Kentucky would appreciate that twist," he says.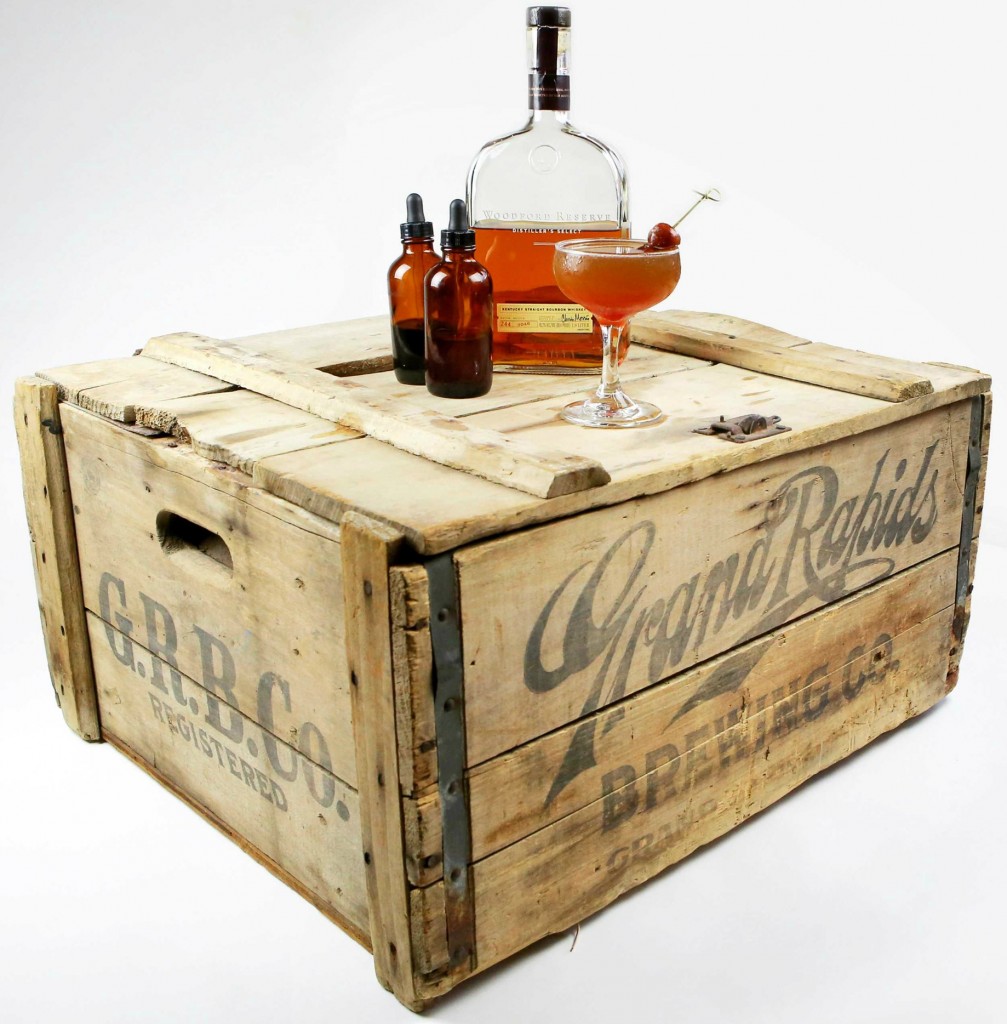 With all the fun and seriousness of the contest, Flanagan said it was a pleasure to participate as a judge. "There were so many things I enjoyed," she says, "but I really enjoyed seeing all of the different talent in Grand Rapids come together with their own take on it." She also appreciated the technique and showmanship of the participants. "I loved how their cocktail represented their mission as a restaurant," she says.
Both Boyd and OHaire plan to participate in the Great Cocktail contest again next year. "For sure," says Boyd. "I can't wait!" OHaire agreed. "Oh, absolutely."
Try your hand mixing up a Glen's Creek Manhattan! Here's the recipe: