It's time to mark your calendar! June 25, 2016 is the date for the fourth annual MSU College of Human Medicine Gran Fondo (which is Italian for "big ride"). Grab your bike and join both casual riders and serious cyclists as you line up to ride one of four routes, ranging from 12-80 miles and enjoy the breathtaking beauty of West Michigan, while raising funds for skin cancer awareness, prevention and research.
What is it?
Over 1,000 cyclists participated in the MSU Gran Fondo its first year (2013). Last year, that number topped 1,800 cyclists and they expect to double their inaugural year participation number this year. What's more, last year's cyclists raised nearly $200,000 for the cause, adding to the overall total of more than $470,000 raised thus far.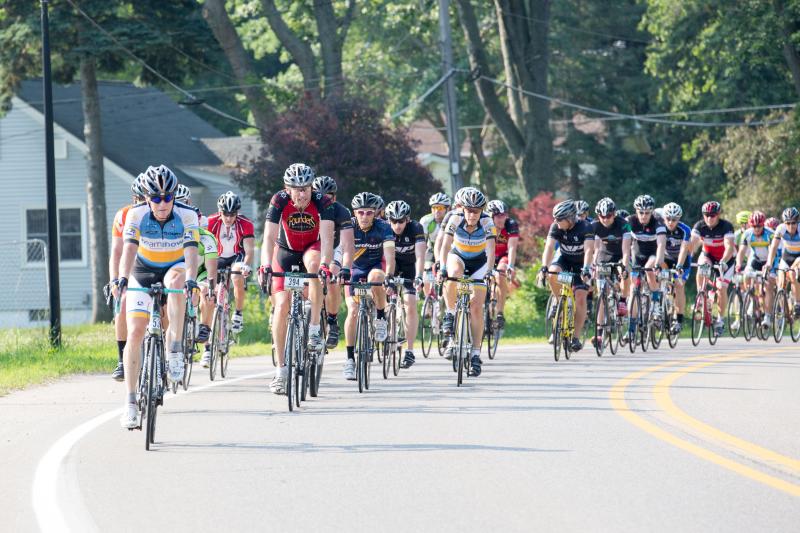 "Gran Fondos are known for being a mass start, but ours are separated by 2 starting lines," explains Amy Sawade, Communications Manager, Michigan State University College of Human Medicine. "The first is for the 40- and 80-mile routes and the second wave is for the 12- and 25-mile riders."
Each route has its own map, beginning together at first, with the 80-mile riders going all the way from downtown Grand Rapids to the lakeshore. "There really is something for everybody," says Sawade. "It's not just for hardcore cyclists. The 12- and 25-mile routes are for people who want to enjoy the scenery, enjoy a great party, do something health-and-wellness related, and support a really good cause."
In addition to a beautiful route, riders can look forward to gourmet food stops along the way. "It's like a rolling party," says Sawade. "There are different food stops along the way, catered by the Gilmore Collection. They'll have things like smoothies and kale salads, not your typical trail mix and lemonade. We're really trying to make these gourmet superfood stops."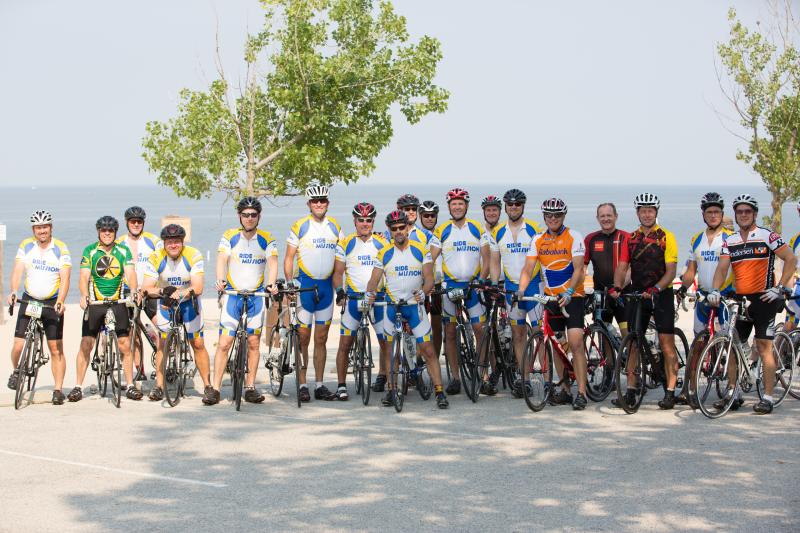 Riders can register at any point ahead of June 25 (register here, now) and use the time between registering and riding to talk to friends, family and coworkers about skin cancer. Melanoma survivor Shandy Longcore has ridden in the MSU Gran Fondo and raised funds every year. "I know how fortunate I was to be a survivor," she says. "First and foremost I participate to continue to raise funds and awareness for what I call 'the silent killer'. After talking to people about skin cancer, I've had so many come back to me and say, 'I finally did that mole check with my doctor or dermatologist. I feel so much better—or—we found something.' So my "why" for riding is to raise awareness and for the cure."
Longcore is also the Director of the MVP Athletic Club in Rockford and enjoys sharing the experience with club members. "I was introduced to the race year-one through my company, MVP, and now we've been 4-year sponsors. It's neat to reach out to our community of fitness-minded individuals, recruit their efforts, and have some fun in a fitness-related event for a great cause," she says.
Although the Gran Fondo isn't billed as a competitive race, serious cyclists still like to know their time. "We do have a timing chip, so people who are interested can see how long it took them," says Sawade.  "Some cycling teams ride in a pack and they make it to the lakeshore in really good time!" New to the ride this year: The timing strip for 80-mile riders will stop upon arrival at the return Rest Stop at Lake Michigan and begin again upon departure.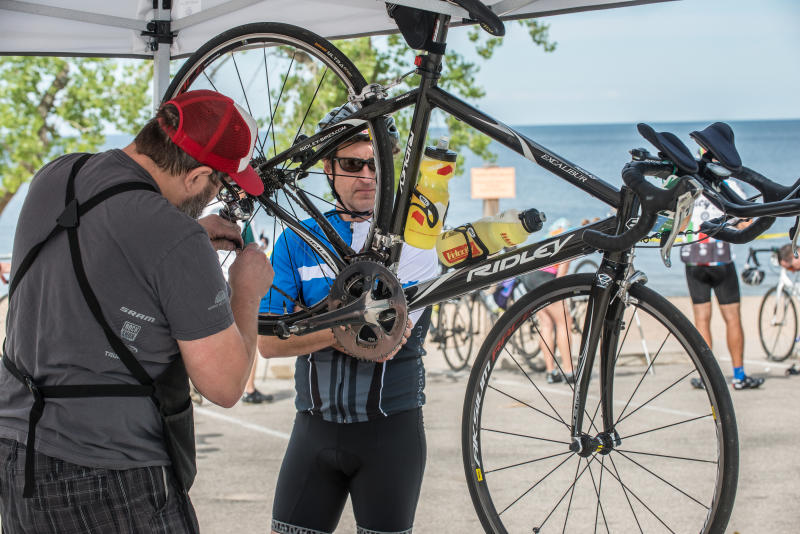 In addition, riders will have support all along the course. "If they have an issue with their bike or a flat tire, we'll have SAG [support and gear] wagons along the routes. When riders get their maps, it will have a number they can call if anything happens. We want to make it as safe and secure as possible."
What can you expect?
"The whole day is centered around the concept of fun," says Longcore. "When you arrive, it's just like a race: you have your packet pick up, there are booths and tents to stop by, and crowds of people that gather. All of the routes have their own culture—the 80-mile ride is full of people that bike, bike, bike and they've been training for this. After that, it becomes a little more relaxed and fun-based for the 12- and 25-mile ride, and we encourage families to ride together!"
After the ride comes the Finish Line Festival after-party. "It's all the things that make West Michigan great: great food, craft beers, and live music," says Sawade.  The Gilmore Collection puts on a great spread. You can expect really good things from them!"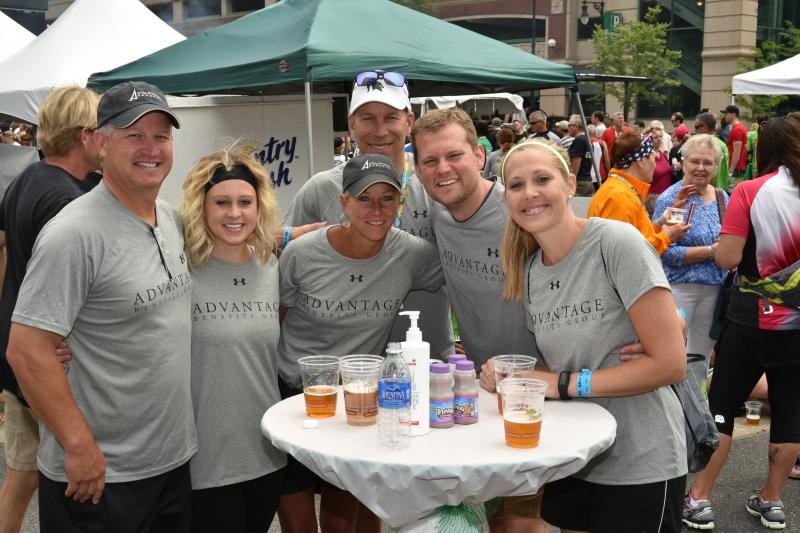 Longcore agrees that although the ride is fun, the ending is better. "The best part is that after you finish, they announce your name, you get this wonderful medal, and then the party starts. The details are done right, from the food, to the location, to the beverages, and the local flair of cuisine and breweries. It's a celebration of 'We did this!' and instead of rushing off, people want to hang out, have fun, and enjoy a beverage and a local band."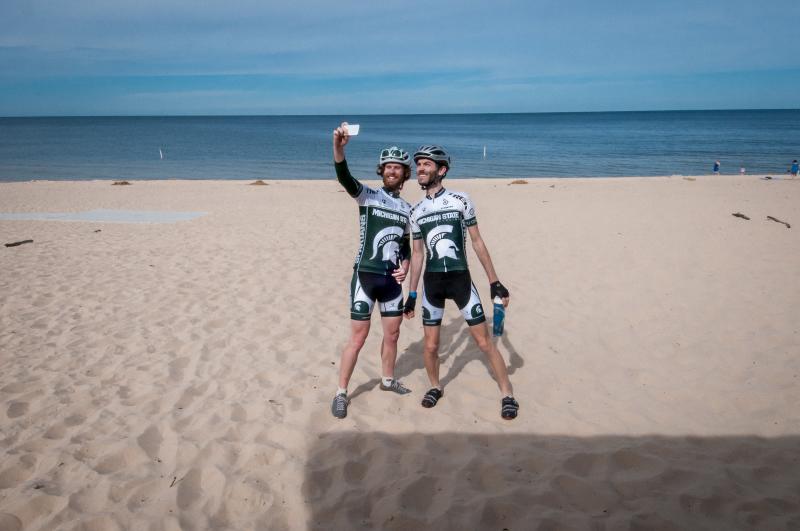 Another great aspect of the Finish Line Festival is that your friends and family who've come to support you are also invited! They sell tickets for food and drink, so you can celebrate with the person who participated in the race. For bike riders, especially those from out of town, it's important to note that there is secure bike parking at the BOB afterwards—so you don't have to worry about your bike while you enjoy the after-party.
Other Cool Stuff
MVP is offering a free indoor training ride at 6PM on Wednesday, March 23rd at the downtown location.
The BOB is hosting a 2016 MSU Gran Fondo Launch Party on Wednesday, March 30 from 6-8 pm. Registered riders receive two complimentary tickets and may purchase additional tickets when they register.
This year, Advantage Benefits is sponsoring a special night-before-the-ride Spaghetti Dinner at the BOB (6-7:30PM) for riders who raise $250 or more for the cause. The event will feature former professional cyclist, author, and TV sports commentator, Bob Roll.
There are other awesome prizes for fundraising at certain levels, including a super cool biking jersey. Click here to see a list of fundraising prizes.
Why give it a try?
"I think that each individual person has their 'why' for doing the Gran Fondo," says Longcore. "Whatever that is can be celebrated on that day and that's pretty special.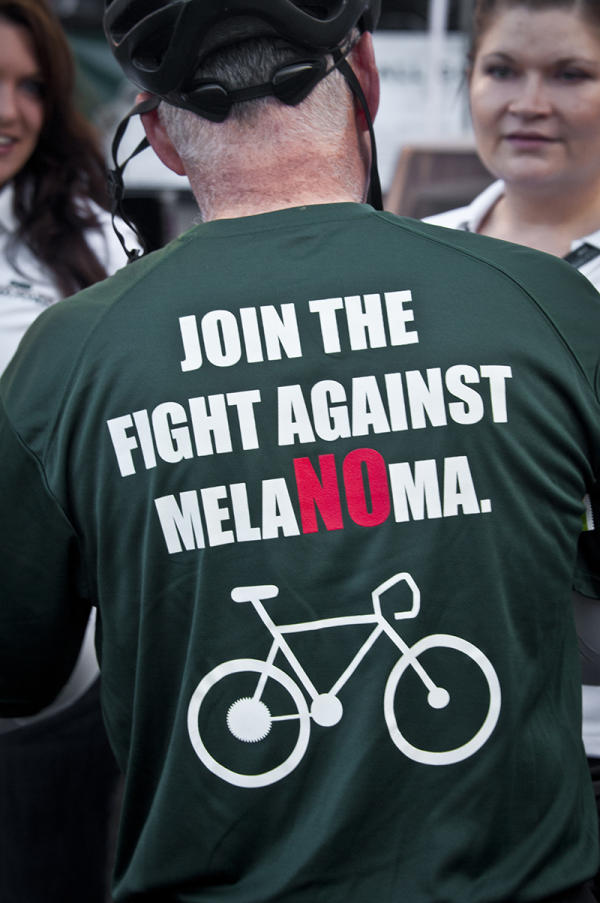 In additional to personal reasons, the ride itself is a memorable experience. "This is such a unique destination with so many great qualities. Being able to ride to the lakeshore is a beautiful thing and, even if you don't ride quite that far, it's still beautiful terrain. Because it isn't competitive, you can come to experience the atmosphere, to be with other people who enjoy cycling, and to have a great party. Stay downtown and make a weekend of it. You can take your bike on other West Michigan trails afterwards and check out all of our great restaurants," says Sawade. "It's a whole new way to experience West Michigan."