In my opinion, a year in the customer service industry should be just as required as the two semesters of a foreign language in college. Service, particularly in the food and beverage sector, provides a unique world view for every one who partakes. It's also just a fun job!  Heather Missad, a Grand Rapids service industry trailblazer, might agree with me. "I love creating a legacy for other people who treat this job as a profession," says Missad. In the past twenty years, Heather has been a part of GR's cocktail culture from the ground up. 
After admitting how behind the times the city had been in the past, she says "I understood Grand Rapids was going to come into its own...and I wanted to be a part of its growing up." After opening restaurants all over the city and helping the staff prepare to move forward with creative cocktails, Missad finally feels as though Grand Rapids has made progress toward that goal. She credits restaurants as the main reason this transition has not been pretentious: the slow ease into the cocktail scene has made it accessible and fun for all palates.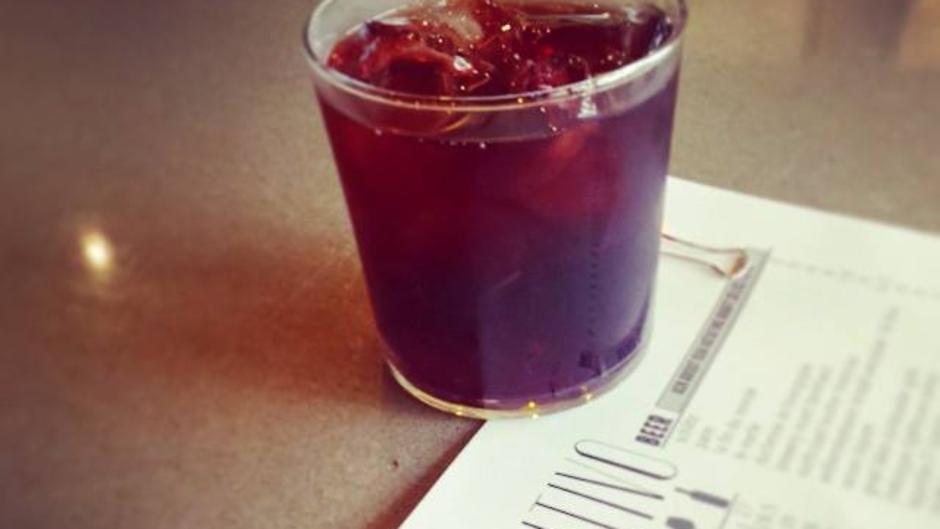 Sangria with a Twist, made by Missad
Photo Credit: Grand Rapids Cocktail Guild
---
If you follow the Grand Rapids chapter of the Cocktail Guild at all, then you've probably heard of Missad before.  Not only did she have a hand in local businesses like Reserve, Bistro Bella Vita, Harmony Brewing Company, and Aperitivo, but she also has dominated an Iron Bartender competition.  This means Missad will be competing in the Grand Finale of the Iron Bartender during Cocktail Week GR, which is taking place for the first time on November 11-22. 
In the first competition Missad took part in, she was able to bring two ingredients; all she knew was that the theme was Mediterranean.  She brought pomegranate molasses and yogurt whey (which acts like egg white with a sour note!) with her, and during the mystery round she was given rose water, marjoram, and Old World Olive Co. balsamic vinegar.  I would have made...something inedible. Clearly, she pulled off something wonderful! Missad is looking forward to the more demanding finale, which will involve three rounds.  The classic cocktail rendition will require bartenders to showcase their expertise and attention to tradition.  Part two will be the secret ingredient round, where contestants are allowed to bring two items with them.  Round three is unique to the finale and will be revealed in full to ticket holders soon!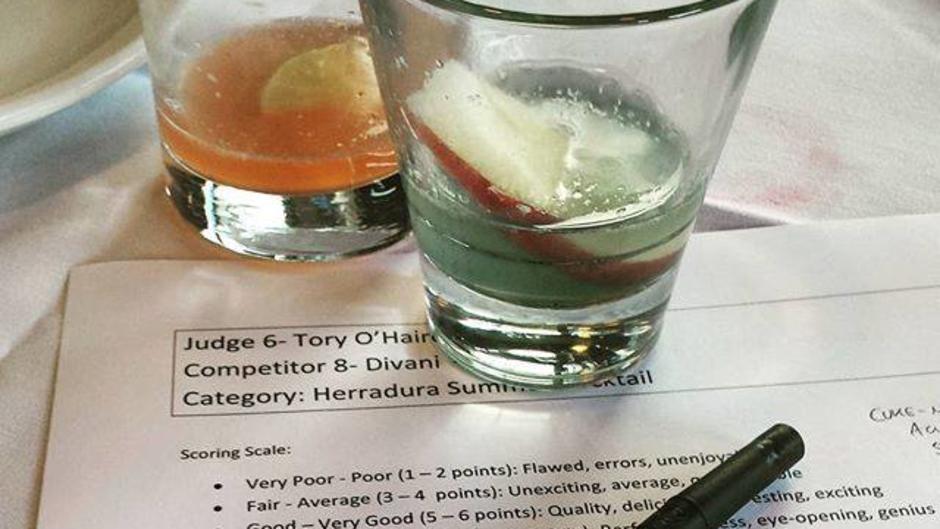 Grand Cocktail Competition
Photo Credit: Grand Rapids Cocktail Guild
---
As we discussed the cocktail competition, I asked Missad what her drink of choice is on a Friday night at home. "I'm super simple- the best drinks have only three ingredients," said Missad. Tequis, which are made of Reposado tequila shaken and chilled with lime, are a current favorite. Missad explained that like perfumes, drinks are layered with 'notes'; each note is provided by a separate ingredient. The bottom note should be earthy, the middle note, floral, and the top note is where enthusiasts look for citrus qualities. If you ask me, Heather Missad was born to win these cocktail competitions...so good luck to all participants!
Take advantage of Cocktail Week- meet your bartender, ask questions, and be adventurous!  'Tis the Season!
Never miss a post!
Subscribe to the Insider Experience Blog