Attention, slackers! February 14 is just over a week away, and if you haven't booked a room or reserved a table yet, you might be feeling more than a little pressure. But no worries. While it's true that many restaurants and hotels are full up, there are still plenty of great ways to spend the evening, including some outside-the-box options that will really impress the special person in your life. Here are a few ways to celebrate Valentine's Day in style - but hurry! Tickets, rooms and tables are going fast.
Lodging
Several hotels in downtown Grand Rapids are all booked up, but you can still grab a room if you act fast:
The Courtyard by Marriott Downtown Grand Rapids still has a few rooms left for Friday, February 14 and Saturday, February 15. The hotel offers access to Van Andel Arena, the Amway Grand Plaza, the JW Marriott, and De Vos Place via the indoor skywalk, and there's an on-site restaurant and great room service options.
The Holiday Inn Grand Rapids Downtown, located just across the street from the Grand Rapids Public Museum, offers a romance package that includes chocolate-dipped strawberries and champagne, plus credit for dinner at the Pearl Street Grill OR breakfast in bed, with a complimentary 2 PM late checkout.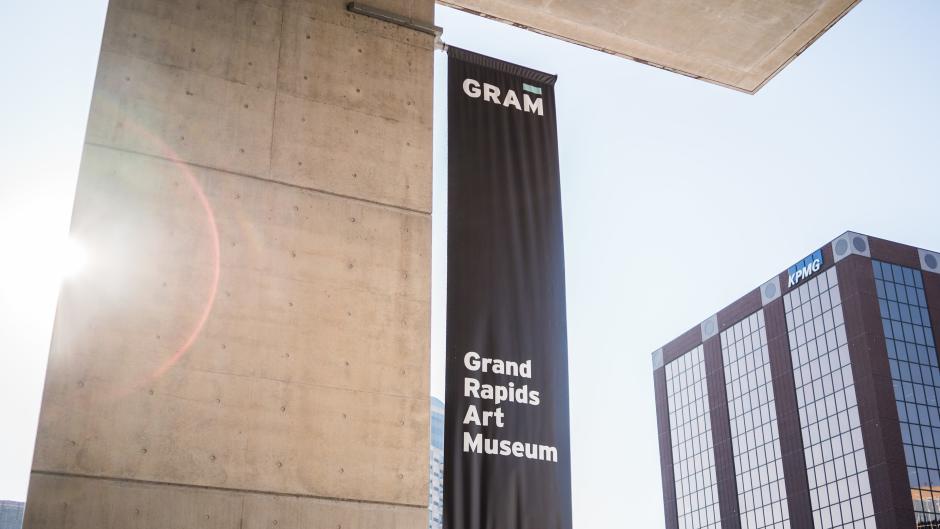 Grand Rapids Art Museum (GRAM)
Photo Credit: Experience Grand Rapids
---
The Arts
It might not be the most obvious choice, but if your sweetie loves the arts, what could be a better gift than surprise tickets to a performance? Here are some last-minute options:
Tickets are still available for Rubies for Valentine's Day presented by the Grand Rapids Ballet at the Peter Martin Wege Theatre. Showtime is at 7:30 and tickets range from $20 - $40.
Enjoy a Baroque Concert featuring works inspired by love from Bach, Pachelbel, Purcell, Vivaldi and other composers from the Baroque era, by the Grand Rapids Symphony Orchestra. Tickets start at $26, performance begins at 8 PM in the Royce Auditorium in St. Cecilia Music Center.
Create romance-inspired linoleum block prints at the Grand Rapids Art Museum in the Prints Charming workshop at GRAMStudio. Workshop lasts from 6-8 PM on Friday, February 14; tickets are $40 for members, $50 for non-members.
Nightlife
At this point you'll probably have a hard time getting a reservation at your favorite restaurant, but that means you can head up the line at a first-come, first-served night spot. One great option:Valentine's Day with The Kathy Gibson Band plays at the Speak-EZ Lounge from 9 - 11 PM, February 14, featuring local musician Kathy Gibson and a quartet of musicians, playing swing, standards and more. No cover charge.
How will you be spending February 14 this year?
Never miss a post!
Subscribe to the Insider Experience blog.