As the temperatures are shifting toward the coolness of fall, many people are searching for fun, indoor activities to experience during the chilly months. While you may not be sweating outside, you can break a solid mental sweat during local trivia nights hosted at various bars and restaurants around Grand Rapids.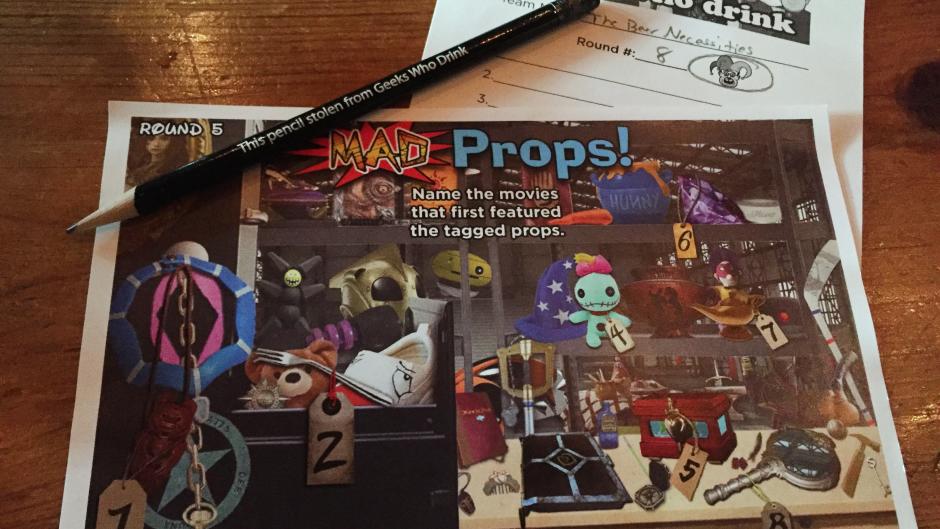 Are you the ultimate Disney fan? Test your knowledge at Geeks Who Drink's "When You Wish Upon a Bar" trivia night.
---
Geeks Who Drink
Do you have a wealth of knowledge about certain fandoms, such as Disney, Harry Potter, Game of Thrones, Nintendo, The Office, Gilmore Girls, and X-Files? If so, you may want to consider putting a team together to tackle a Geeks Who Drink trivia night.
Geeks Who Drink promotes itself as a "homegrown pub trivia quiz modeled after those in Ireland and the UK" and encourage players to assemble teams of up to six people or even play solo. Each quiz features two audio rounds: a "Name that Tune" round and a round comprised of soundbites from popular movies and TV shows. Each trivia night offers a specific theme based on content from the aforementioned fandoms, so if you consider yourself a Disney savant, you'll probably want to check out the "When You Wish Upon A Bar" trivia night.
Geeks Who Drink trivia nights can be found throughout Grand Rapids on many nights of the week, including Harmony Brewing Company (Sundays), Atwater Brewery (Tuesdays), Grand Rapids Brewing Company, Gravity Taphouse & Grille (Wednesdays), and Stella's Lounge (Thursdays). Don't forget your Brewsader Passport at many of these locations!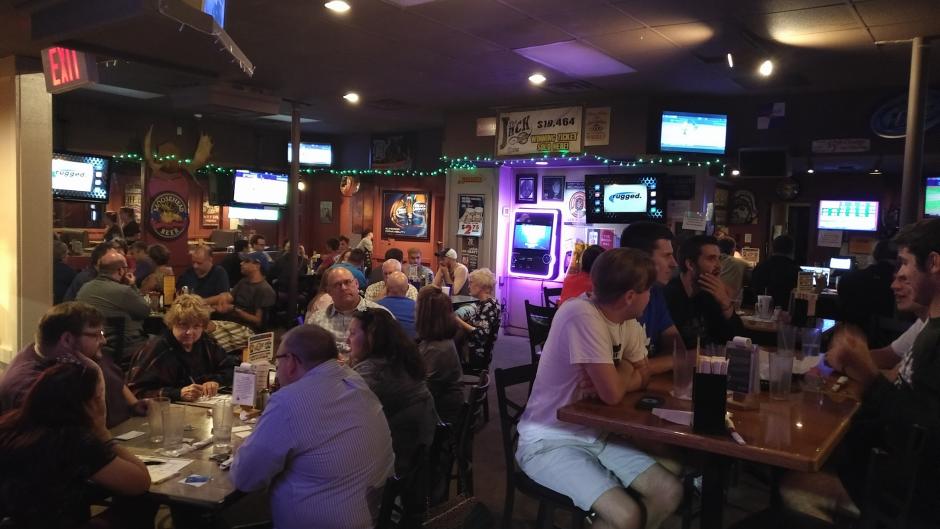 A packed house is a common sight at Team Trivia Michigan game nights.
Photo Credit: Team Trivia Night
---
Team Trivia Michigan
"SCIENCE!" – you'll hear this word loudly proclaimed by teams participating in Team Trivia Michigan's trivia night at Cheers Good Time Saloon when the game's host announces the category. (It's a fun inside joke that you have to experience to understand.)
Team Trivia Michigan offers the broadest range of trivia nights around Kent County, hosting games at more than 15 local bars and restaurants. Team Trivia Michigan game nights are offered every day of the week at multiple venues each night. A few Grand Rapids locations include Cheers Good Time Saloon, Bob's Sport's Bar, The Score Restaurant & Sports Bar, Play Station Pub, and Aryana Restaurant and Bar, located inside the Crowne Plaza – Grand Rapids Airport. The full list of participating restaurants can be found on Team Trivia Michigan's website.
Team Trivia Michigan's games are divided into two halves with three rounds in each half. Each round includes three categories that range in topics from "SCIENCE!" and pop culture to astronomy and history. Teams wager a certain number of points for each category, as well as answer a halftime and final question that can heavily sway the rankings.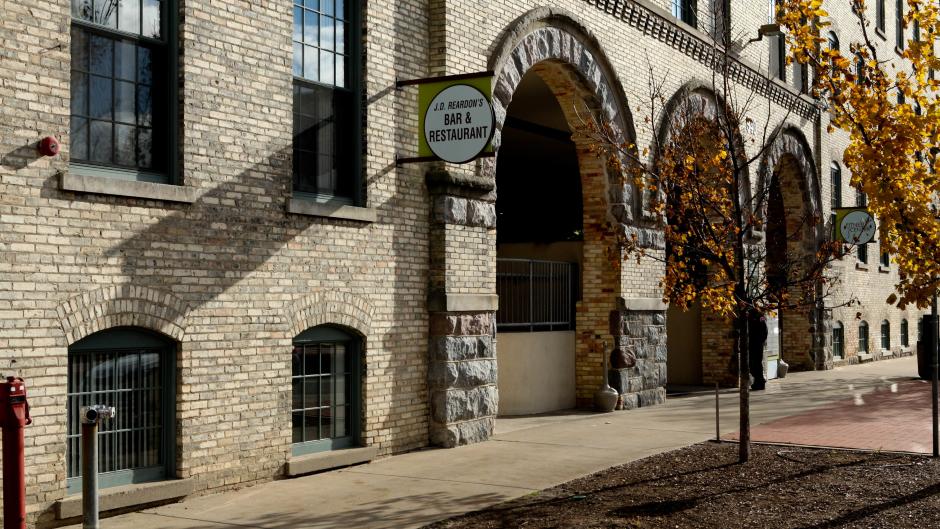 Head to JD Reardon's on Wednesdays and put your trivia prowess to the test.
Photo Credit: Experience Grand Rapids
---
Sporcle
Sporcle not only offers trivia nights live, but it also provides trivia entertainment on the web and on mobile devices. In fact, Sporcle's website has almost one million user-generated quizzes on every topic imaginable, including sports, music, literature, gaming, and geography.
Sporcle incorporates those quizzes into its live trivia nights at a variety of local bars and eateries in Grand Rapids, including City Built Brewing Company (Mondays), Birch Lodge (Tuesdays), Fratelli's Kitchen and Bar (Wednesdays), and Riverside Lounge (Thursdays).
Which trivia night(s) will you be playing at? Let us know in the comments or tag us on social media. (Recommendations for witty trivia team names are highly encouraged.)
Don't miss a post!
Sign-up for the Insider Experience blog