One of the beautiful aspects about the rise of craft beer in the United States is the tendency for breweries to settle into amazing buildings.
Fortunately for Grand Rapids, many of the breweries have found homes in unique old buildings and that makes for incredible experiences, even for non-beer lovers.
Take a look at a few Grand Rapids breweries located in historic buildings: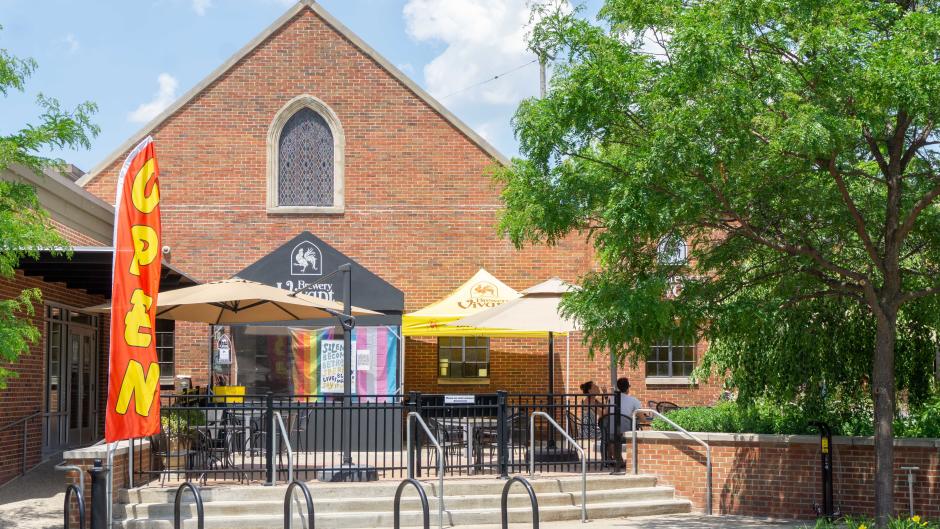 Brewery Vivant's building pairs well with its beer.
Photo Credit: Experience Grand Rapids
---
Brewery Vivant, 925 Cherry St. SE
Enjoying one of Brewery Vivant's Belgian-inspired brews in its taproom can take a customer on a spiritual journey.
Perhaps one of the most visually stunning brewery taprooms around, Brewery Vivant founders Kris and Jason Spaulding found their home in a former funeral home.
Anchoring the middle of the now-trendy Cherry Street, the funeral home operated from 1894 to 1980, but the building the brewery is housed in was built in 1915.
Today, Brewery Vivant's taproom is located in what was the funeral home's chapel, which features ornate Belgian monastery architecture; perfect for enjoying the brewery's Belgian- and French-inspired beers.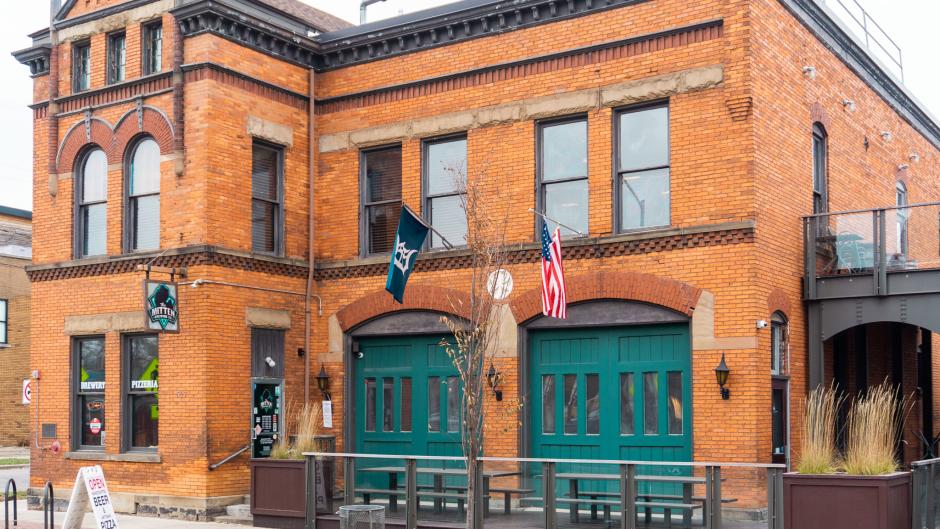 Fact: The Mitten Brewing Co.'s building is over 125 years old!
Photo Credit: Experience Grand Rapids
---
Mitten Brewing Co., 527 Leonard St. NW
The Mitten Brewing Co. embraces history, especially the history of its own building.
Owners Max Trierweiler and Chris Andrus chose the historic Engine House No. 9 as the home for their brewery in 2012 and have since spent a significant amount of time restoring the building and honoring its past.
As the brewery was figuring out how to decorate the expansion into the upstairs, they decided to dedicate it to the history of the firehouse, which operated from 1890 to 1966.
The downstairs taproom is where the wagons and steam engines were housed, while the taproom brewhouse and kitchen were the stables for the horses. The upstairs taproom was the living quarters, and don't worry, the building's original fire pole is still on display.
Employees of the brewery have also documented haunted activity in the brewery, with a ghostly footprint preserved in the middle of the upstairs bar.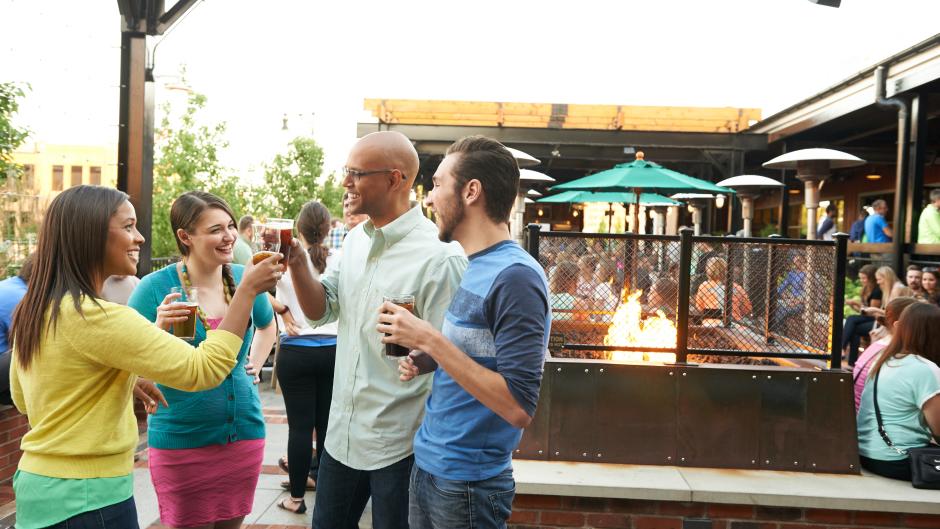 Fact: Founders Brewing Co. opened its second location in November 2017!
Photo Credit: Experience Grand Rapids
---
Founders Brewing Co., 235 Grandville Ave. SW
It's hard to tell after a decade of massive expansions, but Founders Brewing Co. is located in a truck depot from the middle of the 20th century.
When the brewery founders Mike Stevens and Dave Engbers first looked at the space, it was vacant and run down, perfect for a growing brewery.
Since Founders moved into the former truck depot, which is now the taproom, the brewery has grown from brewing 6,000 barrels of beer in 2007 to brewing more than 460,000 in 2017, making it the largest brewery in Michigan.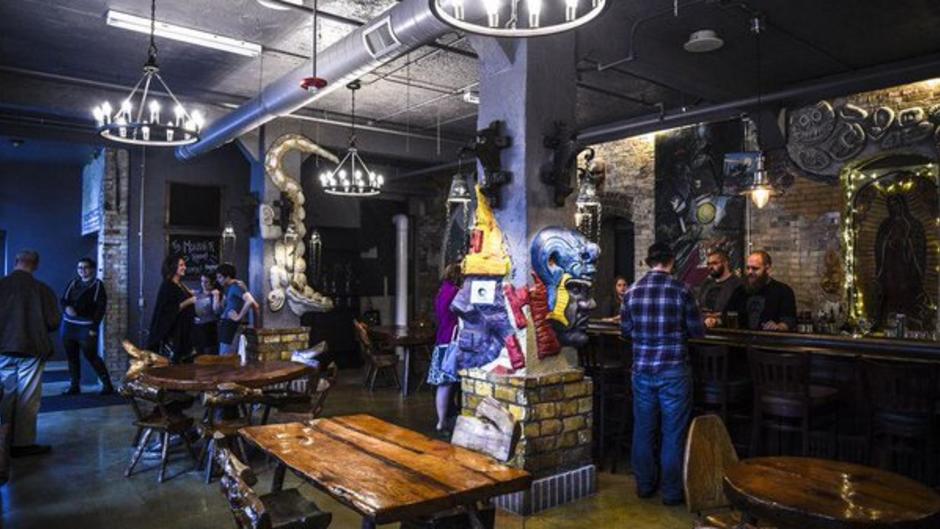 Harmony Hall's decor reflects its building's varied history.
Photo Credit: Courtesy of Harmony Hall
---
Harmony Hall, 401 Stocking Ave. NW
Sausage is a natural pairing with beer, but even moreso if the brewery is in an old sausage factory.
Harmony Hall is in a building most recently used as a Mexican restaurant, but with roots as the Rauser Quality Sausage Factory. At its peak, the factory made more than a ton of sausage per day and distributed this to a 125-mile radius outside of Grand Rapids.  
Built as the factory in 1908, it became Little Mexico in 1968 and was a staple for several decades until 2012.
Harmony Hall opened in 2014, complete with a menu focused on house-made sausages.
For more information on Grand Rapids award winning beer scene, check out our list of craft breweries, guided and/or self-guided beer tours, and our Beer City Brewsader Passport app.
Don't miss a post!
Sign-up for the Insider Experience blog