As the light at the end of this tunnel called winter is finally visible, it's wonderful to turn our attention to warmer weather goings-on in Grand Rapids. This March, Butterflies are Blooming returns to Frederik Meijer Gardens as a great way to educate and create appreciation for the miracle of butterflies.
I spoke with Andrea Wolschleger of Meijer Gardens to bring you five reasons you should definitely plan to see the butterflies between March 1st and April 30th: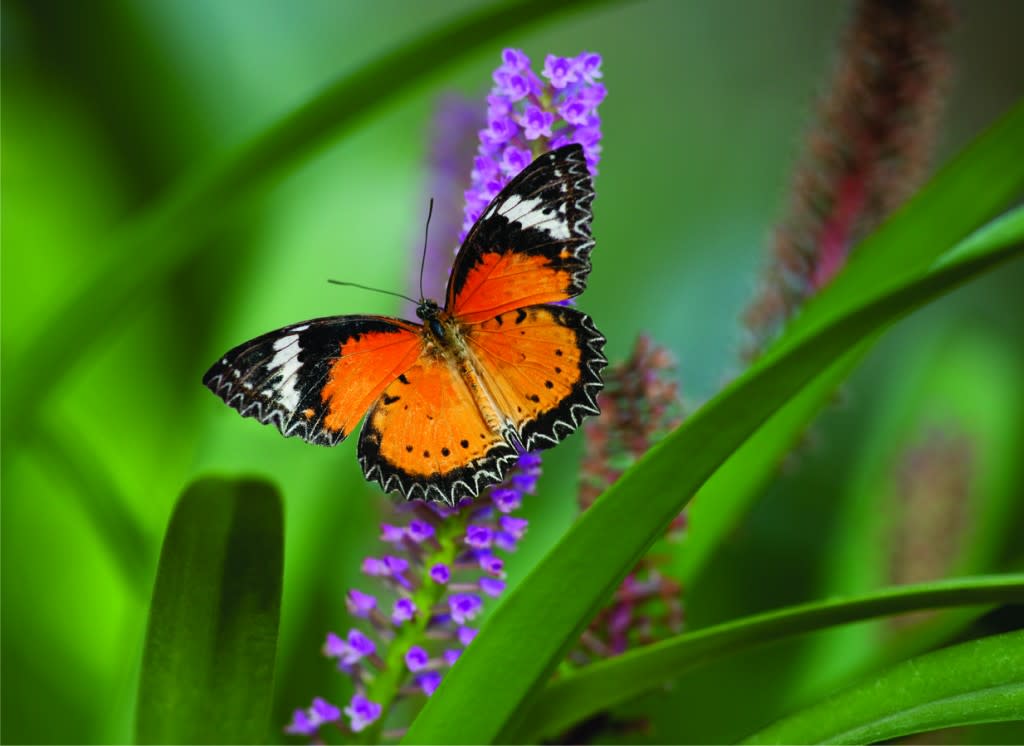 Photo Courtesy of William J. Herbert
1. Butterflies Are Blooming is an early sign of spring in West Michigan.
Each year, over 150,000 visitors from all over America and beyond have traveled to see butterflies blooming. And why wouldn't you? It's a balmy 85 degrees in the conservatory and a wonderful place to camp out and observe.
Kids love the interactive stations and volunteers who can point out and explain the different varieties and adults love the chance for fantastic photos. The conservatory is a beautiful set-up with tropical plants, fruit that draws the butterflies to visible spaces, and a whimsical walkway to follow...or not.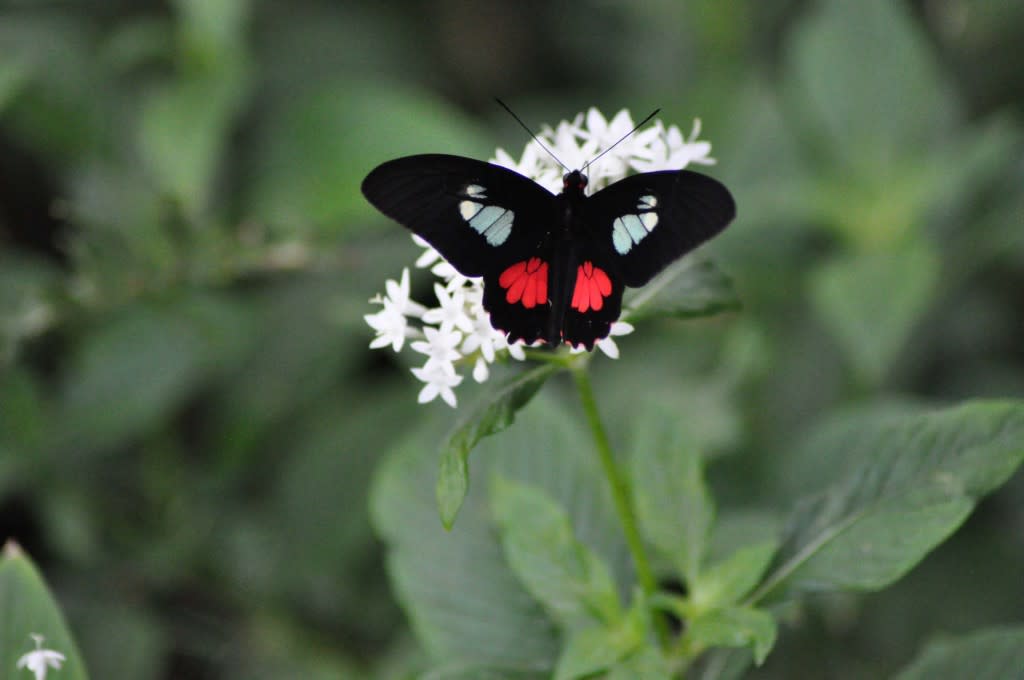 Photo Courtesy of William J. Herbert
2. There are over 7,000 Butterflies to be seen!
Yes, 7,000 butterflies from four continents are represented in the conservatory, and over the course of the exhibit, even more are blooming from their chrysalis. The whole life cycle of the butterfly is on display so show your children the hungry caterpillars and watch their amazement as they hibernate and bloom as something else entirely.
3. There's Always More to See at Frederik Meijer Gardens.
While the butterflies are a huge draw, there are other exhibits happening in early spring too! "Committed To Paper: Master Drawings and Prints by Sculptors" will be showcased in the galleries.
This winter exhibition runs through April 27th and focuses on never-before-seen prints and paintings done by sculptors within Meijer Gardens' permanent collection.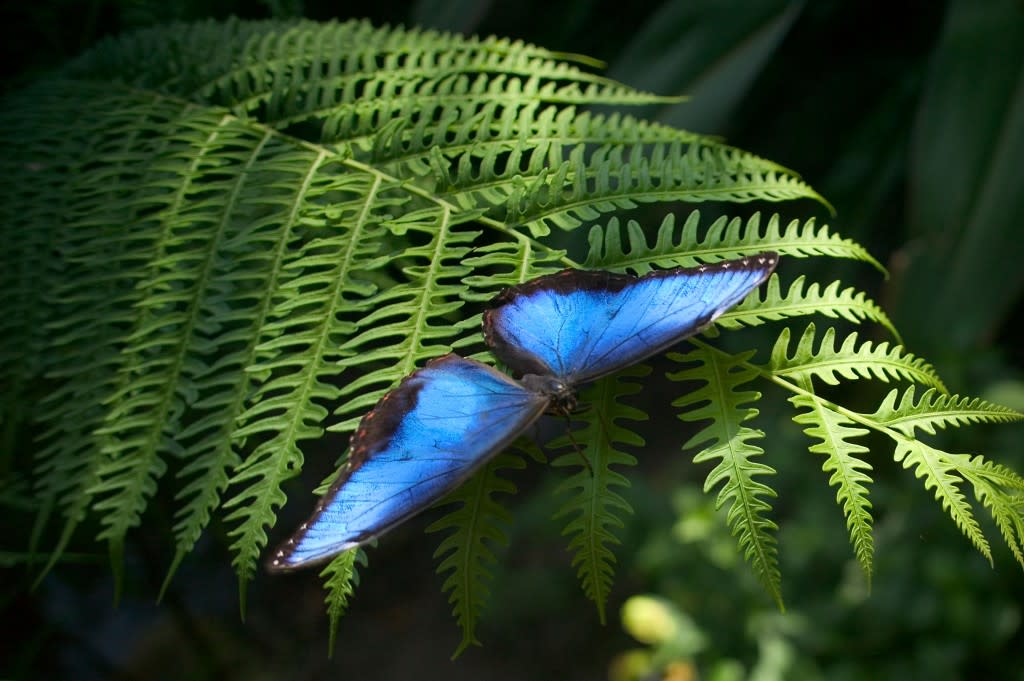 Photo Courtesy of William J. Herbert
4. The 2nd Annual Butterfly Ballet
Last year, Frederik Meijer Gardens partnered with the Grand Rapids Junior Ballet Company to bring guests the debut of "Who Am I? A Butterfly Ballet".
The ballet tells the story of a butterfly who emerges from her chrysalis and wonders what she has become since her days as a caterpillar. She encounters several creatures in her search for the truth and begins to understand what she has become. There are beautiful costumes, music and tons of audience interaction, including a Q&A with the dancers after the show.
Performances of "Who Am I? A Butterfly Ballet" are Saturday, March 8th and Saturday, March 22nd at 10am and noon. Tickets cost $8 for non-members, $5 for members, and kids 2 and under are free.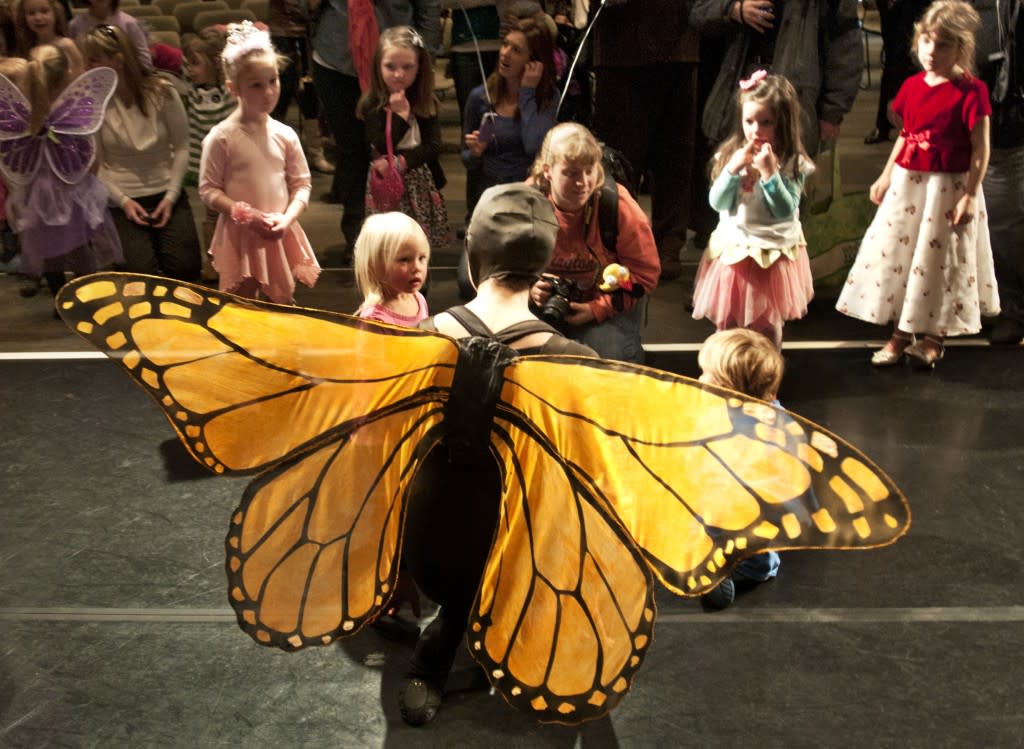 Photo Courtesy of the Grand Rapids Ballet Junior Company
5. It's a One-of-a-Kind Exhibit.
Frederik Meijer Garden's Butterflies Are Blooming is "the largest temporary tropical butterfly exhibition in the nation". There are over forty species represented, so plan your visit now between March 1st and April 30th!