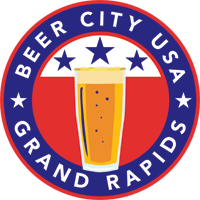 I think we've bragged about it a time or two already, but Grand Rapids was recently named Beer City USA 2012 and this weekend we have another opportunity to prove why. If you love craft beer and music, you don't want to miss the second annual Hoptoberfest.
Expanding to two days, Hoptoberfest takes over downtown with craft beers from around the state, a great lineup of entertainment and, ready for this? The worlds largest beer brunch! On Sunday, the first 2,000 HoptoberFest ticket holders will be admitted on a first-come, first-served basis to the beer brunch. In addition to a free breakfast buffet, a cash bar will offer locally-brewed craft beer, as other cocktails.
Last year, there were only nine Grand Rapids based breweries participating. This year, 40 brewers from around the state will show off their stuff. Last year, there was a small lineup of blues artists. This year, a diverse lineup of musicians including headliners, funk band Dumpstaphunk. In every way, it is bigger and better than last year, with an expected 6000 people attending.
Hoptoberfest will take place Saturday, Sept. 15th from noon to 11pm. and Sunday, Sept. 16th from 10am to 3pm. Ionia St. between Weston and Oakes streets and Lot #3 will be closed off downtown for this event. Tickets are $10 in advance through TicketWeb.com and at some participating local breweries or purchase the day of for $15.
Get all details at the Hoptoberfest website.